Reading Time:
17
minutes
List of Best Schools in Dehradun
The beautiful city of Dehradun is home to some of best schools in India. Here is our list of the top 18 best schools in Dehradun.
[xyz-ips snippet="Dehradun-ad-script"]
1. The TonsBridge School Dehradun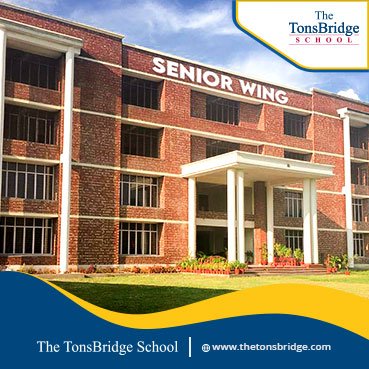 Address: Tons Confluence Backside of IMA, Subharti Hospital Rd, Premnagar, Dehradun, Uttarakhand, 248001
Board: CBSE
Type: Coeducation
Hostel Facility: Not available
Founded: 2013
Current principal: Ms. Bela Sehgal
The TonsBridge School was inaugurated by Late Dr. APJ Abdul Kalam in 2013. The school is affiliated with the Central Board of Secondary Education (CBSE), New Delhi providing education from kindergarten to K12.
The school has created a benchmark in the field of education by adopting the latest technology and tools to impart quality education through a dedicated Microsoft Teams online platform blended with unique smart class pedagogy. The school is aesthetically designed and attracts best teaching professionals with a view to promote learning and provide a personalized and stimulating environment to all learners.
The school was set up under the aegis of the Doon Modern Education Society, whose motto is Vidya Amritam Ashnute (True Knowledge Liberates).
The TonsBridge is situated at the confluence of river Tons and river Nemi in the beautiful Doon valley. It has a lush green 18-acre campus which boasts of world class infrastructure to support all cocurricular activities and sporting events. The school has been conferred with the Educational Excellence Award 2021.
2. The Doon School Dehradun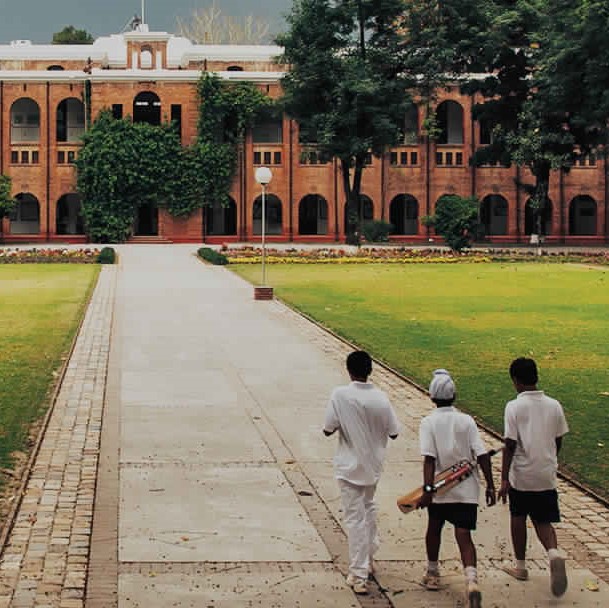 Address: Mall Rd, Kishan Nagar Chowk, Krishna Nagar, Dehradun, Uttarakhand 248001
Board: IB, ISC and IGCSE
Type: All Boys'
Hostel Facility: Exclusively Residential
Founded: 1935
Current principal: Mr Matthew Raggett
Established on 10th September 1935, The school has a beautiful seventy-acre campus with a vast range of flora, fauna and birdlife to provide all boys with ample green space and pollution-free air where they can live, learn, and learn how to live. Boys can study as well as take out spare time to pursue their wider interests. There is no time wasted due to travelling to learn Sport, Art, Music, Drama and benefit from Careers Guidance as well as other necessary university and college entrance preparation. The school offers a gym and fitness room, squash courts, and a multi-purpose hall for boxing and badminton. The school has a swimming pool, several pitches and net facilities. It has both basketballs as well as tennis courts with floodlights.
The Doon School isn't just the best school in Dehradun, many believe that is the best all boys' school in India.

3. Welham Girls' School Dehradun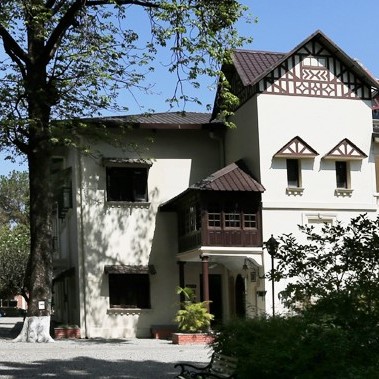 Address: 19, Municipal Rd, Panchpuri Colony, Dalanwala, Dehradun, Uttarakhand 248001
Board: ICSE
Type: All Girls'
Hostel Facility: Available
Founded: 1957
Current Principal: Mrs Padmini Sambasivam
The school uses English as medium of instruction. Hindi being a nationally accepted language, holds a place of extreme importance in the curriculum. Efforts are made to ensure that all the girls reach a high standard in the language. A third language is taught in the Middle School, for which an option is given All students are expected to play games regularly to stay physically and mentally healthy. All sports disciplines are given equal importance and are played with great zeal and enthusiasm under the guidance of professional coaches.
4. Kasiga School Dehradun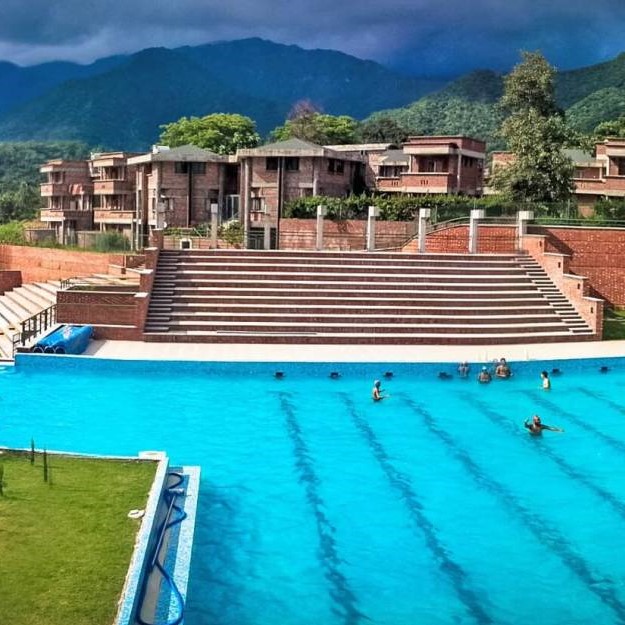 Address: Off Dehradun – Mussoorie Highway Village Purkul, Dehradun Uttarakhand 248009
Board: CBSE
Type: Co-education
Hostel Facility: Available
Founded: 2007
Current Principal: Mrs Sonali Sinha
Many accomplished Odissi and Kathak dance teachers inculcate in both girls and boys grace and rhythm. they develop their ability and skill to express themselves through the medium of dance.
The school's cricket field, around which the entire school is built, is the representation of the school's love towards sports. A Turf, cushioned Basketball Court and two synthetic tennis courts are present in addition to a Rifle Shooting range and a swimming pool.
Spaces are designed in a way which influences both learning and style of living. Large open spaces and modernly planned infrastructure encourages learning beyond the classroom. Each classroom has an open area for outdoor teaching and students are encouraged to engage in learning by the appreciation of the beauty of Nature around them. Classrooms equipped with smart boards and customized student-friendly furniture including brightly coloured trapezium-shaped desks facilitate holistic learning and development. The entire campus is Wi-Fi enabled, ensuring integration of technology into the teaching-learning process at all levels. Also, teaching students to use advanced technology in a productive manner
Dorms are designed very thoughtfully. Each child has a study table. Above it, a beautifully designed board is pinned up to encourage them to creatively develop their agenda and engage in self-study. Each student has a window next to the bed to be able to enjoy the fresh air and be constantly aware of the scenic beauty that surrounds them.

5. The Asian School Dehradun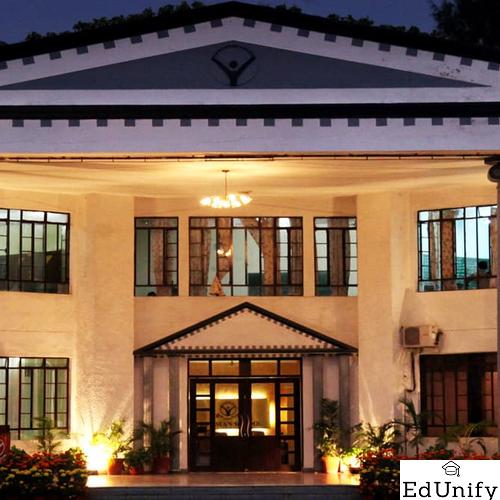 Address: Asian Acres, Vasant Vihar, Indra Nagar Colony, Dehradun, Uttarakhand 248006
Board: CBSE
Type: Co-educational
Hostel Facility: Available
Founded: 2000
Current Principal: Mr Arun Kumar Das
The School is situated on a 16-acre campus. The academic building is an impressive structure. It was designed by a well-known group of architects from New Delhi. The residential area is set amidst vegetation with students being provided with their recreational area. They have four hostels.
A Swimming pool, table tennis, gymnasium and more such facilities are available for students when they have spare time as well. Co-curricular activities offered here include Karate, skating, yoga, music, Kathak, dramatics, drawing, batik, debates, quizzing, painting, tie & dye, clay modelling and pottery, sculpture, Indian dance and Indian & western music, hobbies, publication, special courses in rock climbing, rifle shooting and horse riding that are organized from time to time. there are clubs and societies for English & Hindi debating, dramatics, creative writing, poetry recitation, software programming and the endless list goes on

6. St Joseph's Academy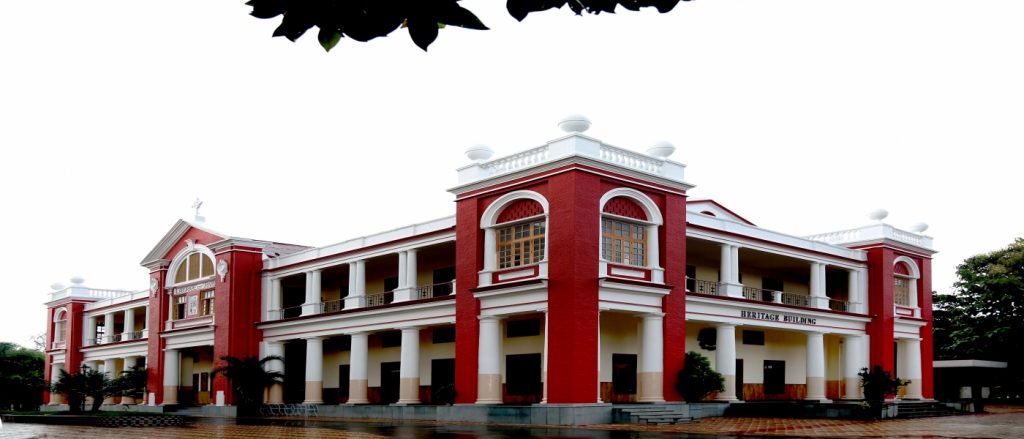 Address: 12, Rajpur Rd, Irrigation Colony, Karanpur, Dehradun, Uttarakhand 248001
Board: ICSE
Type: Co-educational
Hostel Facility: Not Available
Founded: 1934
Current Principal: Rev. Bro. Babu Varghese
St. Joseph's Academy which is located in the heart of the Doon Valley and has an extensive seventeen acres campus was established by the Patrician Brothers on 2nd March 1934. Each computer laboratory has more than fifty computers so that every child gets an individual computer. The laboratories are well ventilated and equipped with facilities of printers and whiteboard.
The aim of establishing the English Language Lab is to ensure that the students communicate effectively, have a strong vocabulary and good dictation. Apart from this, it has separate labs for physics, chemistry and biology which are well equipped with equipment. It has additional facilities such as A/V room, auditorium, library and digital classrooms which contribute In the betterment of the education provided at St. joseph academy.
7. Doon International School Dehradun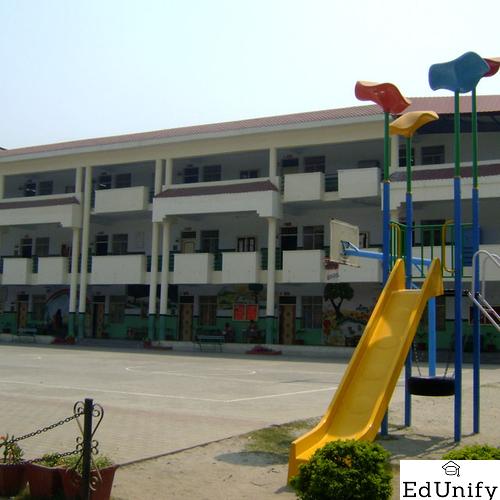 Address: Pari Mahal 32- Curzon Road, Dehradun, Uttarakhand 248001
Board: CBSE
Type: Co-educational
Hostel Facility: Available
Founded: 1935
Current Principal: Mr Dilip George
Doon International School starts from Nursery level and goes up to Class 12. The course of studies inculcates subjects like English, Hindi, Mathematics, Sciences, History, Geography, Arts and Craft, Physical Education, Yoga, several languages such as French, Punjabi, Sanskrit and Urdu.
Students at the senior secondary level are offered several subjects to choose from. Thus, giving the students the widest possible opportunity to specialize in their chosen areas of interest.
The school is renowned as a hub for scholastic Excellence and a large number of students crack Competitive Exams each year. They enter reputed Universities not only in India but also abroad. The school has residential facilities for both boys as well as girls within the campus.

8. DAV Public School Dehradun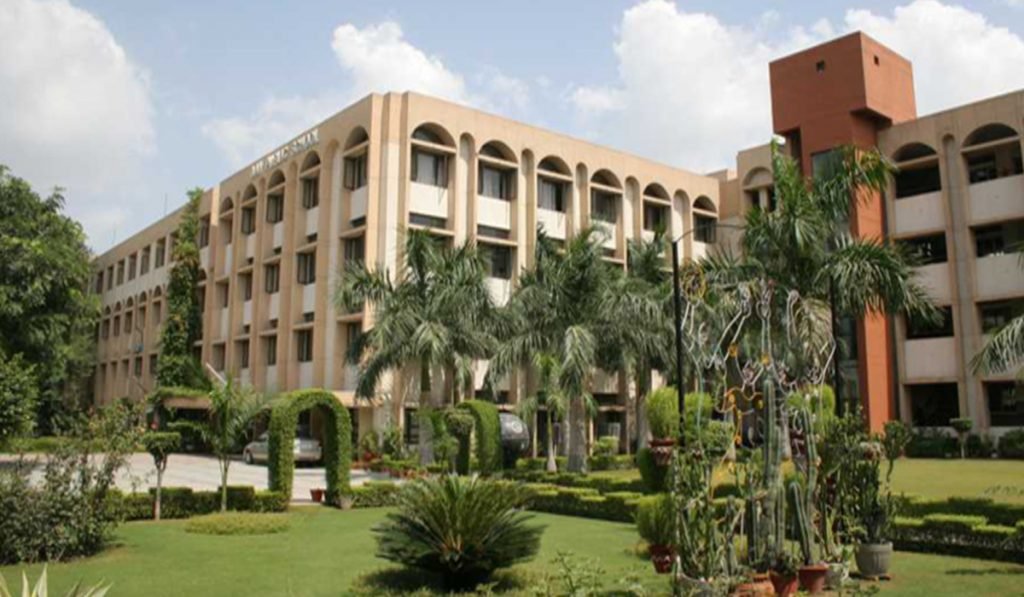 Address: Nawada Rd, Near Vidhan Sabha, Sec – IV, Defence Colony in Dehradun, Uttarakhand 248012
Board: CBSE
Type: Co-educational
Hostel facilities: Not Available
Founded: 1989
Current Principal: Ms Sarika M Bembey
With the aim of creating responsible global citizens with a global understanding and a genuine concern for the environment, DAV public school has strived to provide qualitative education.
Besides unparalleled Education, the school Also Offer Various Activities For The Students To discover Their Talent And portray their Creativity. The School Provides Extra Co-Curricular Activities LikeFree Hand Painting Painting With Leaf & Lady Finger, Magic Painting, Paper Folding, Plasticine Molding, Paper Tearing And Pasting. Sand Pit Activity, Quiz, Debate, Dramatics, Cultural Activities.the school has a beautiful building in a pollution-free environment with large playgrounds. Well equipped computer and Science laboratories are present. A well-furnished library & Qualified teachers provide holistic education to the youth who will then grow up to be responsible citizens of our country.

9. Unison World School Dehradun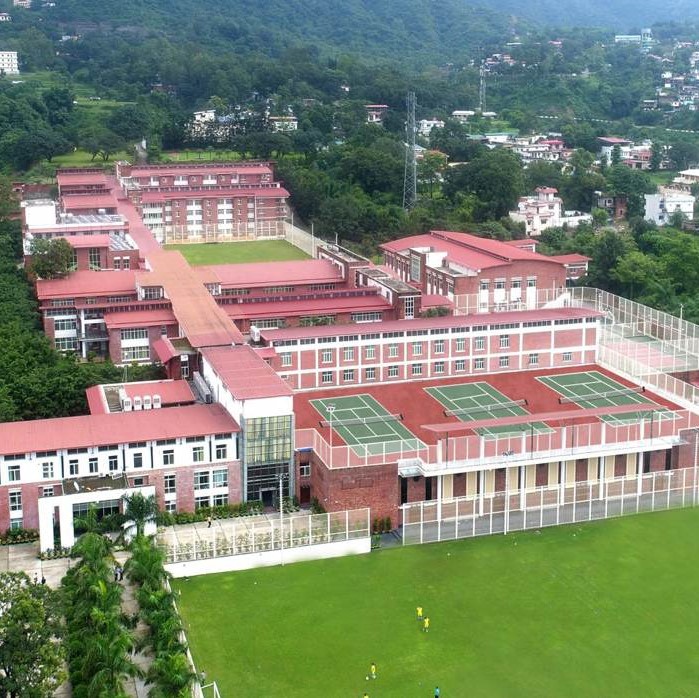 Address: Kirsali Greens, Mussoorie Rd, Dehradun, Uttarakhand 248009
Board: ICSE
Type: All Girls'
Hostel facility: Available
Founded: 2007
Current principal: Mrs Divya Dwivedi
The classrooms are aesthetic, spacious and well ventilated. They have ample natural and artificial lighting. Smart Class ambience is provided by interactive boards and teaching aid displays which facilitate a modern learning process. The school library is well-stocked with new books, comics, and novels, abridged and original books for avid readers.
The School has four separate Chalets for Junior, Middle and Senior Students. Generally, there are 4 to 8 girls in each dorm.
Girls can creatively express themselves through activities such as Drawing, Painting, Craft, Pottery & Glass Painting, Ceramics, Photography, Sculpture, Textile and Graphic Design (Batik, Block Printing, Fabric Painting and Tie & Dye) in modern art- studios. This helps in helping them figure out their hidden talents.

10. Army Public School Dehradun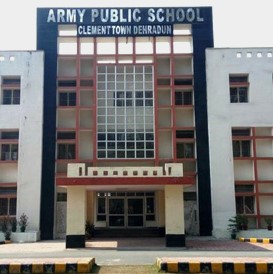 Address: Army cant, Bharuwala Colony, Clement Town, Dehradun, Uttarakhand 248002
Board: CBSE
Type: Co-educational
Hostel facility: Available
Founded: 1980
Current Principal: Mrs Gitanjali kachori
Computer labs are well equipped with the best up-gradation of hardware and software. The lab also offers Internet facilities to the children to browse and improve their knowledge. At present school has two libraries, primary and senior library. Both the library has an equal size with a sitting capacity of 40 students in each library. Total collection of the library on the ground is over 10,739 books. All classrooms have Technology Aided Learning enabled which is done to have a more interactive lecture. The school boasts of fully AC with 700 seating capacity, Auditorium equipped with high –end acoustic & LCD Projector. Marshal School has accommodation for Separate Senior And Junior Hostel Housing. The Hostel Available In Campus Maintains A Fresh And Pleasant and warm Ambience So That The Students feels As if it is a Home Away From Home.

11. Marshall School Dehradun
Address: 40, EC Road, Race Course, Dehradun, Uttarakhand 248001
Board: ICSE
Type: Co-educational
Hostel facility: Not Available
Founded: 1967
Current Principal: Dr A.K. Bakshi
The School Provides a Well Furnished Computer Lab With Internet Services. It Has More than 30 Computers. Each Child was given one computer to work on. Separate Open Science Laboratories are present for each subject. They are the Place Where Children Get To Know The Practical Knowledge About Science and get a better understanding of the same. Marshall School Offers Hard Courts For Volleyball, Tennis, And Basketball. For Indoor games such as Table Tennis And Badminton, courts are provided as well. There Is A Huge Land For Playing Hockey, Cricket, And Football. It has A Central Library With More Than 2000 Books for voracious readers.

12. Summer Valley School Dehradun
Address: 18, Teg Bahadur Rd, Dalanwala, Dehradun, Uttarakhand 248001
Board: ICSE
Type: Co-educational
Hostel facility: Available
Founded: 1994
Current principal: Ms Neelam Sharma
Summer Valley School hosts technology-enabled classrooms fully equipped with computers, Bluetooth mouse and digital teaching systems to keep up with the conventional system of learning. The school houses well-stocked, airy and have a library featuring books on various subjects. The school laboratories are well furnished with modern pieces of equipment. The multipurpose hall or main auditorium has a seating capacity of 1500. The school also has a music hall, craft room, candle making room and aeromodelling room. Summer Valley School, Dehradun offers separate boarding facilities for boys and girls. The school has two infirmaries – one for boys and the other for girls.
The school strongly believes that extracurricular activities are essential for the holistic development of a child. Activities such as Debating, Quizzing, Dramatics, Poetry, Music, Art & Craft go on throughout the school year. The school also encourages students to participate in indoor and outdoor sports including Cricket, Football, Volleyball, Table Tennis, Badminton, Basketball, Roller Skating, Chess, Athletics, Shooting, Gymnastics and Aerobics which teach students teamwork, sportsmanship and instils in them a sense of confidence.

13. Brightlands School Dehradun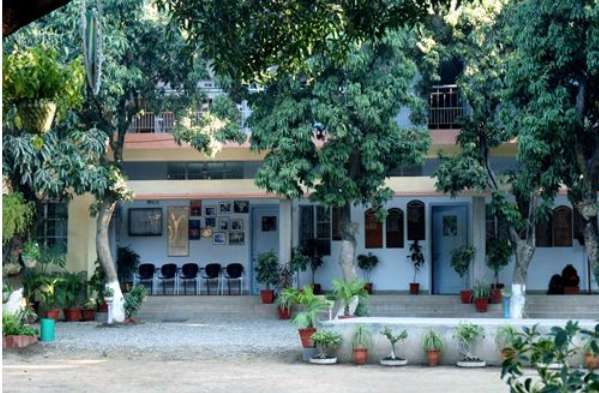 Address: 17-C, Raipur Rd, Dalanwala, Dehradun, Uttarakhand 248001
Board: ICSE
Type: Co-educational
Hostel Facility: Not Available
Founded: 1958
Current Principal: Ms Thapliyal
Brightlands is situated along the foothills of the Himalayas across the scenic Doon valley. The school campus is spread over 10,000 square meters which offers sufficient space for games, sports and other co-curricular activities. The school hosts bright, spacious and well-ventilated classrooms, well-furnished science and computer laboratories and a well-stocked library. Spacious fields for outdoor sports such as cricket, basketball, football, and volleyball are part of the sports facilities. Student play Indoor games like badminton, table tennis and chess. Active participation is seen in student clubs promoted by the school, like the English Elocution Club, English Dramatics, the English Spell-Well Club, Quizzing Club, Numerical Ability Club, and Computer Club, among others.
14. Hopetown Girls' School Dehradun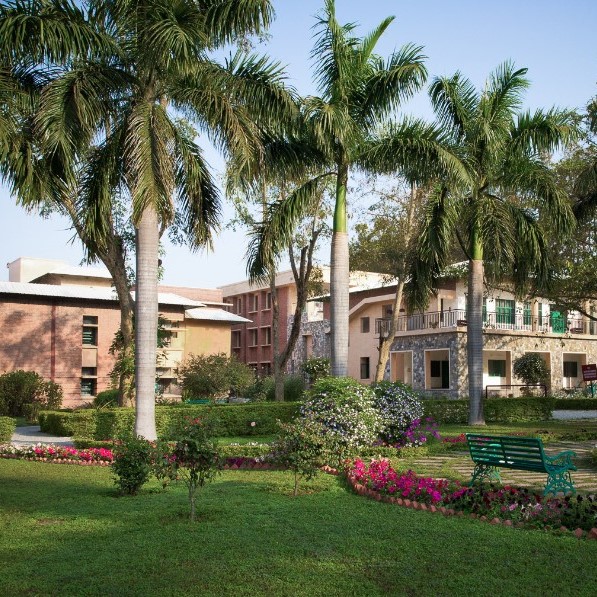 Address: Rajawala Road, P.O. Selaqui, Dehradun 248011, Uttarakhand
Board: ICSE
Type: All Girls'
Hostel Facility: Available
Founded: 1999
Current Principal: Ms Maya Norula
Seven bright, airy, cheerful and comfortable Residential Blocks are provided as a house for students of different age groups. There are 6 – 8 girls in a Dorm. Bathrooms are attached to the Dorms. Life in the residences is constantly busy and lively with activity and fun.
A range of sports facilities on the 50-acre campus enables students to play, prepare, perform and compete at State and National levels. The school has enthusiastic and talented football players and basket . It has a strong swimming team that also has trained Badminton is a popular sport at Hopetown. Yoga and Karate are mandatory for all the girls. Athletics is currently the most played sport and skilled athletes have competed at the National level. Hopetown celebrates Creative Arts. The girls are encouraged to explore and discover their talent in every area possible and are encouraged to express the same. The school boasts one of the largest orchestras among schools in India.

15. Scholars Home Dehradun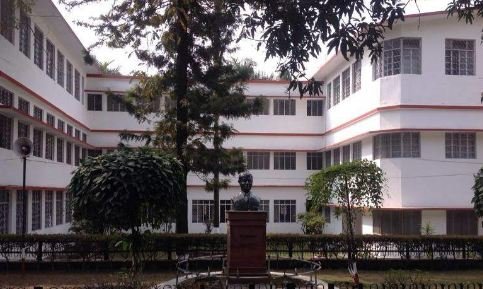 Address: 153, Rajpur Rd, Malsi, Dehradun, Uttarakhand 248195
Board: CBSE
Type: Co-educational
Hostel Facility: Available
Founded: 1949
Modern and facilities match the quality of education at Scholars House. The School has a beautiful and magnificent campus that houses the Senior School, the Junior School and the Hostel. The Scholars Home campus, taken as an integrated whole, is spread over a total land area of more than 45 acres of which 20 acres comprise the playing fields, games courts and camping ground. The classrooms are well-spaced and ventilated. Well furnished libraries in the Senior Block and the Junior Block provide reading and reference facilities on various subjects The School has a well-equipped laboratory to provide a working knowledge and hands-on experience.
Students also engage in miscellaneous activities for developing self-confidence, self-assurance, self-expression and optimism. There are Clubs, Interact Club, and Outdoor Activities which also contributes to the holistic development of a child.

16. Doon Valley Public School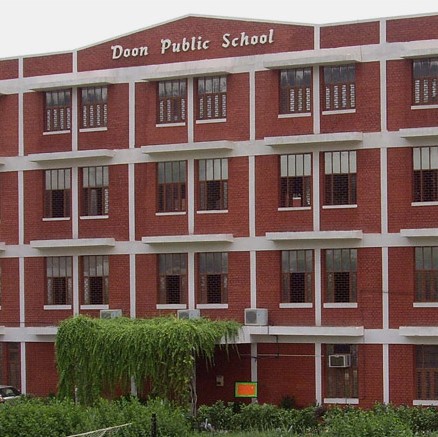 Address: Pinjore – Swarghat Rd, Nalagarh, Himachal Pradesh
Board: CBSE
Type: Co-educational
Hostel Facility: Available
Founded: 1982
Current Principal: GK Shimla
Hostel facilities include rooms that have attached toilets with students being provided individual wardrobes and study desks. Day and night security services are provided for residential students. The spacious school boarding houses to provide a neat, comfortable and home-like ambience for the children. All the Boarding Houses are equipped with a common entertainment room which has indoor game facilities on each floor.
A large Multi-Purpose Hall is present. The hall is the centre of considerable activity. It includes provisions for indoor badminton, basketball, table tennis, dramatics and musical performances. It also has an audio-visual room and a gymnasium. A library collection boasts of around 18,000 documents which consist of books and multimedia on a variety of subjects. There are 32 computers with intranet and internet connectivity available in the library for academic use. It also provides a range of sports and recreation facilities that hold the interest of the contemporary child and contribute to their fitness.

17. Ecole Globale International Girls' School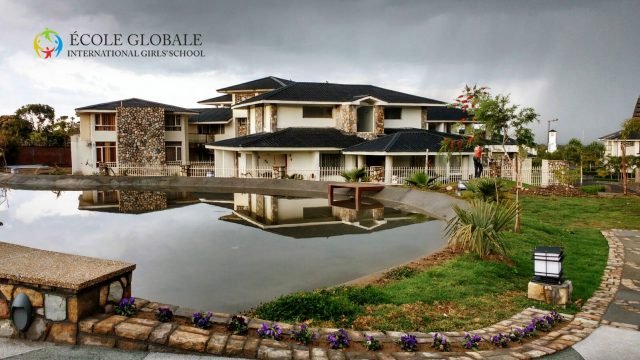 Address: Village Horawalla, Near Sahaspur. Dehradun, Uttarakhand 248197
Board: CBSE
Type: All Girls'
Hostel Facility: Available
Founded: 2012
Current Principal: Nandita Sahu
Spread across 40 acres of land and located on the hills of Shivalik, Ecole Globale is one of the best Girls boarding schools in India. The boarding school has spacious and aerated classrooms, a computer lab, well-equipped science and mathematics laboratories, and a well maintained and developed sports complex. The girls learn the most by learning outside classrooms when they observe numerous species of birds and a variety of flowers. The grand dining hall becomes another classroom where the girls sit with their friends, enhance social their social skills and exchange ideologies.
Endless opportunities are provided to the girls by organizing daily activity sessions to pursue their areas of interest. The activities offered include dance, drama, public speaking, performing arts, drawing & sculpture, needlecraft, cooking and other soft skills through several clubs, societies and performing groups. Students are also given the chance to participate in intramural and inter-school events to instil a sense of competitiveness, confidence and achievement.

18. St Jude's School Dehradun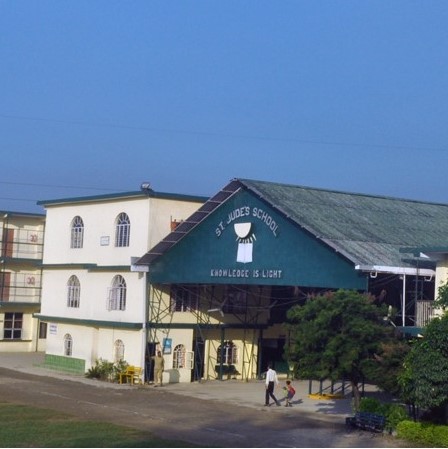 Address: West Canal Road Shimla Bypass, Chowk, Devlok Colony, PNB Vihar Majra Dehradun, Uttarakhand 248001
Board: ICSE
Type: Co-educational
Hostel Facility: Available
Founded: 1993
Current Principal: Mr V.R. Gardner
"The habit of questioning once instilled helps place a why before a how". Keeping this in mind, St. Jude's School strives to make its students outspoken and unafraid to seek knowledge. To do so, Inter-House Quiz, Debate, Country Quest and Group Discussion are held annually as part of two festivals called Brainstrain & Rendezvous for classes 6-12.
Nevertheless, Chef Contest, Best Artist of the Year, Inter-Class Chart Contest, Inter-House Creative Writing Contest, Inter-School Elocution Contest, Inter Class English, History & Computer Days are actively conducted as well. Both co-curricular and extracurricular activities at St. Jude's School are treated with utmost importance because they not only help in the holistic development of a child but also help them discover various skills and talents that could help motivate them towards so much more in life.
In regards to extracurricular, students from classes 3 to class 12 are encouraged to participate in Cricket, Indoor Cricket, Football, Basketball, Table Tennis, Badminton & Chess.
St Judes School is a School in which Teachers, out of selflessness, work after school hours to help students excel in all of the above.
The hostel is air-conditioned, well maintained and well looked after that caters to the needs of students. Hygienic, home-cooked meals are provided for keeping the health of students in mind. A safe and homelike environment is provided to all students in the hostel.

Honourable Mention: Carman Residential and Day School
Address: 24, Curzon Rd, Panchpuri Colony, Dalanwala, Dehradun, Uttarakhand 248001
Board: ICSE
Type: Co-education
Hostel Facility: Available
Founded: 1961
Current Principal: Mr J. A Kumar
Having started in 1961, the school has served the country by providing its youth with quality education. It is an Institution recognised by the Government as a Co-Educational Anglo Indian Institution which is open to all.
the School has outstanding facilities for students. As part of their regular curriculum, the students are encouraged to take part in various co-curricular and extra-curricular activities. These activities are meant to make them more dynamic, propagate a holistic development and build in them a sense of self-confidence.
The School campus provides the students with playgrounds where various sports facilities for Cricket, Hockey, Badminton, Basketball, Tennis, Athletics are placed. The school has exciting and inviting extracurricular things to do which includes craft workshops, theatre, yoga, classical dances, air-rifle shooting, hiking and excursions. the school boasts of its well-equipped science and computer laboratories which give their students hands-on experience. The school has an extensive library well-stocked with a wondrous collection of books on a wide range of subjects. The students discover their wild imagination through the medium of books and satisfy their inquisitiveness towards various topics. Smart Class initiative has made the classes more interactive and updated with the conventional method of teaching.
There you have it, the top 18 best schools in Dehradun. Out of over 4000 schools in Lucknow , these 20 schools are in league of their own.
With the admission season just around the corner, the time to pick the right school for your child is here! We hope this list helps you in making the right choice.
Find the best schools in your city!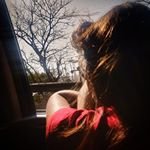 I am a teenager whose written work voices out not only youth's but also every new age thinker's point of view and perspective. Having just finished my secondary education and continuing my journey as a student makes me sure of my content being relatable and relevant for all those looking out for information in the educational sector. I understand every aspect of wants and needs as a student and have strong opinions regarding the same. As a writer, I have been through stages of questioning, researching, intellectual thinking and expressing through words. I believe these are just the stepping stones of a tremendous journey called experience which awaits.