The full form of BBA is Bachelor of Business Administration. It is an undergraduate degree program in the field of Business Administration and one of the most popular bachelor degree programs after class XII in India.
It was developed to give a broad knowledge of the functions of a company and their interconnections. The course aims to build and establish an executive personality and managerial ability in its students. It also assist in developing a student's unique leadership quality for a successful managing career in an organization or enterprise.
Eligibility:
Students seeking admission into a BBA institution are required to pass class 12th. Some institutions in India require a minimum 50 – 60% in entrance exams like NPAT, IPMAT, UGAT, FEAT, AUMAT, and BHU.NET. Other requirements may apply as it varies from University to University.
BBA Courses and Areas of Specialization:
Finance
Banking and Insurance
Human resource
Communication and Media Management
Marketing and Information Technology
Foreign Trade
Hospitality and Hotel Management
Hospitality and Healthcare Management
BBA Syllabus and Subjects:
The BBA course is a three (3) year undergraduate program divided into six (6) semesters. Below is an overview of the courses and subjects covered in the BBA syllabus.
Business Mathematics & Statics
Financial & Management Accounting
Principles of Management
Introduction to Operations Research
Business Economics
Production & Material Management
Personnel Management & Industry Relations
Business Data Processing
Introduction to Psychology
Business Analytics
Micro Economics
Leadership and Ethics
Introduction to Sociology
Organizational Behaviour
Essentials of Marketing
Corporate Strategic Management
Human Resource Management
Understanding Industry and Markets
International Business Management
Sales & Distribution Management
Manufacture Planning and Control
Retail Management
Family Business Management
PR Management
Industrial Relations and Labour Legislation
Entrepreneurship
Commercial Bank Management
Security Analysis
Computer Applications
E-Commerce
Quantitative Methods
Export/ Import Management
Project Management
Financial & Commodity Derivatives
Financial Modelling using spreadsheets
Consumer Behaviour
Marketing Management
Business Laws
MIS / Systems Design
Strategy
Digital Marketing
BBA Career Opportunities:
While some BBA graduates usually opt to explore career opportunities in fields like Banking, Urban construction, real estate Management, Business Consultancies, advertising, manufacturing etc. Some significant career opportunities awaiting a BBA graduate include;
Human Resource Executive
Marketing Executive
Marketing Manager
Sales Executive
Research and Development Executive
The average monthly Salary of a BBA graduate varies between 10,000 to 15,000 INR per month depending on the company.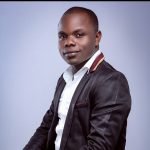 As a college student, my articles would encompass all the needs of a student or a professional working in Education. As a writer I prioritize readability in all my contents. My words are always simplified for easy understanding.