What is the full form of B.Tech?
The full form of B.Tech is Bachelor of Technology. It is a four-year specialized undergraduate course accorded after the completion of academic studies in any engineering field. The program is offered in most countries of the world. In India, many top and prestigious colleges and universities offer the course in multiple disciplines.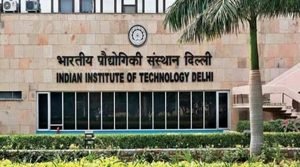 What is the Eligibility for B.Tech?
Prospective candidates seeking admission into any B.Tech institution in India is expected to pass 10 + 2 with physics, mathematics, and chemistry subjects. While students who have already joined the diploma program after class 10 or 12 in various technical trades can also apply for admission to any B.Tech program offered by engineering colleges in India. The central and state governments also conduct entrance exams into various B.Tech courses. The entrance exams include;
AIFEE
UPSEE
JEE Main
JEE Advanced
ASAM JEE
JCECE
BCECE
TS EAMCET
AP EAMCET
B.Tech Courses and Areas of Specialization:
Civil Engineering
Computer Science and Engineering
Mechanical Engineering
Information Technology
Electrical and Electronics Engineering
Petroleum Engineering
Chemical Engineering
Aerospace Engineering
Ceramic Engineering
Metallurgical Engineering
Instrumentation Engineering
What are the Features of B.Tech?
It is practical oriented and stresses on real-world applications, including the theoretical components.
It can be classified as a skill-oriented course
It has a regularly updated curriculum
Internships and Industrial visits are also an integral part of this course
It lays a greater emphasis on skill
What Career Opportunities does B.Tech Bring?
In India, many private and public companies recruit a large number of engineers and B.Tech holders annually. While those who opt for the teaching field can be professors after the M.Tech. Some B.Tech career-related opportunities include; IT consultant, Multimedia programmer, Application developer, Business analyst, Network Administrator, Software Developer, Operation Manager, Database Administrator, etc. while some computer science and engineering graduates can even go further to Machine Learning, Artificial Intelligence, and Robotics.
Some Popular B.Tech Colleges in India?
IIT Delhi
IIT Bombay
IIT Kanpur
BITS Pilani
IIT Madras
IIT Dhanbad
VIT University
National Institute of Technology (NIT): There are over 30 NITs across India
State Universities
Private Universities.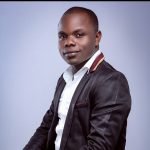 As a college student, my articles would encompass all the needs of a student or a professional working in Education. As a writer I prioritize readability in all my contents. My words are always simplified for easy understanding.