What is the full form of LLB?
The full form of LLB is Bachelor of Law. It is a three-year degree, offered at all law colleges of India. It is regulated and supervised by the Bar Council of India (BCI). The three-year law course has six semesters. As part of an LLB, students need to take part in theory classes, moot courts, internships and tutorial work.
It's latin name is Legum Baccalaureus.
Full-Form: Bachelor of Laws
Duration: 3 years
Admission Process: Entrance
Course Fee: INR 1-2 Lakhs
Average Salary: INR 4.8 LPA
Job Options: Advocate, legal Administrator, Junior Lawyer, Law Lecturer, Law Officer, Law Associate, etc.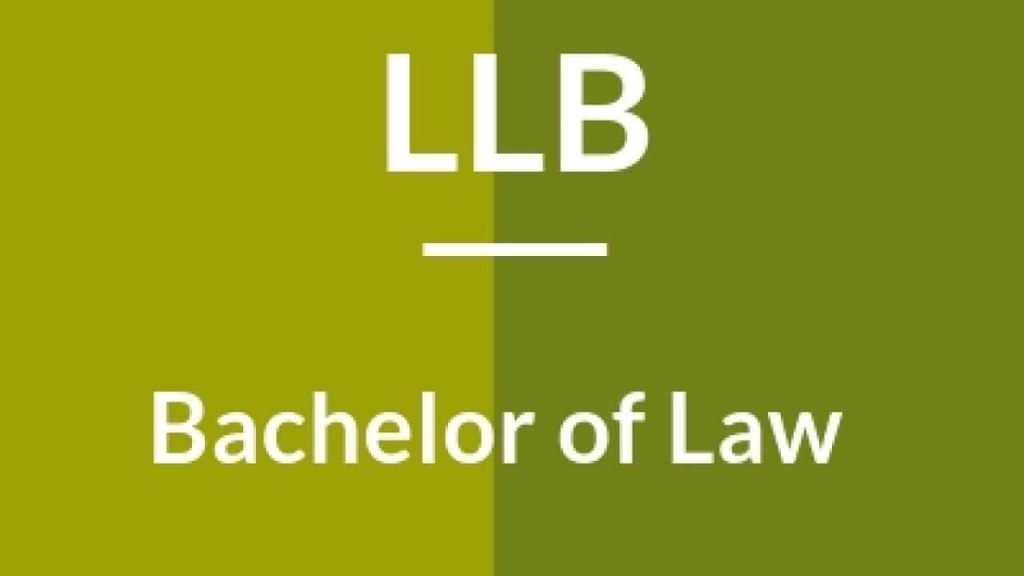 Admission Process
Admission usually takes place through entrance exams.
Some universities like SRM University, IMS Noida, etc. take admission without any entrance exams.
Forms for LLB are available on the websites of the respective colleges.
Eligibility
The eligibility criteria as mentioned by BCI is:
If already a graduate, then the candidate can pursue LLB of 3 years.
There is no age limit to pursue LLB.
If the candidates want to pursue LLB after graduation then he/she must secure a minimum percentage for the admission. The percentage is as follows:

General category: from 45%-55%
SC/ST category ranges between 35% -45%.
Top LLB Entrance Exams
DU LLB Entrance Exam
Allahabad University LAT Exam
Maharashtra Common Entrance Test for Law
Panjab University LLB Entrance Exam
Telangana State Law Common Entrance Test
Law School Admission Test India
Andhra Pradesh Law Common Entrance Test
BHU Undergraduate Entrance Test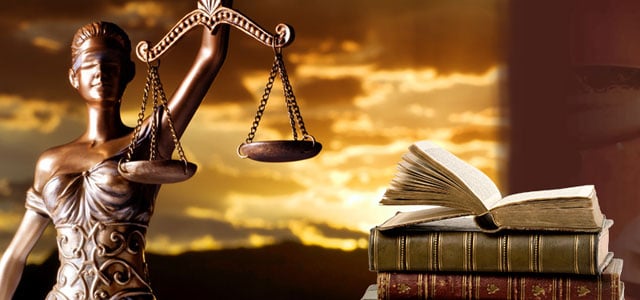 Skillset
Law as a career is extremely demanding, candidates must have the following skills for the course:
Fluency and clarity of speech
Confidence
Objectivity
Interest in Research
Intellect
Integrity
Convincing power
Ability to assimilate and analyse facts
Ability to argue on a topic
Persuasiveness
Good judgement of situation/people
Mental and physical stamina
Good presentation skills
Best colleges for Law
NLSIU Bangalore– National Law School of India University
NLU Kolkata (NUJS)- The West Bengal National University of Juridical Sciences
SIU Symbiosis International (Deemed University) Pune, Viman Nagar Campus
Faculty of Law, Jamia Milia Islamia
NLU Hyderabad- NALSAR University of Law
Subjects
Some common subjects in the course are listed below:
Note: It can vary from college to college.
Labour Law
Family Law
Criminal Law
Professional Ethics
Law of Torts & Consumer Protection Act
Constitutional Law
Law of Evidence
Arbitration, Conciliation & Alternative
Human Rights & International Law
Environmental Law
Property Law
Legal Aids
Law of Contract
Civil Procedure Code
Interpretation of Statutes
Legal Writing
Administrative Law
Code of Criminal Procedure
Company Law

Jobs and Career Opportunities
Some popular job profiles are as mentioned below:
Lawyer: Lawyers present cases in the court of law and take part in all proceedings and hearings.
Legal Advisor: The main task of a legal advisor is to protect their clients from any legal implication or consequence.
Teacher/Lecturer: After completing the degree candidates can also teach law.
Top Recruiters
AZB & Partners
Khaitan & CO
J Sagar Associates
Luthra & Luthra Law Offices
Trilegal
Why pursue LLB?
LLB is a prestigious and law is one of the most rewarding professions in India.
The following skills are developed during LLB: Hardworking, Good judgment of people, Self-confidence, Personality Development, Persuasiveness, etc.
The starting salary of a lawyer is around INR 2.5 LPA(increases with time and practice).
Help people who need legal assistance and contribute to the legal aspect of the country.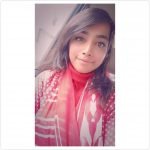 I am Nikita Arya, an aspiring journalist. I am a Lucknow based writer, and I started writing after class 11th. Being a debater, I believe that only the right information should be given to the people. As far as I know, children are the future of the world, and there is a star within themselves. Uniform Application gave me a platform to express myself and write articles which help people.