What is the Full Form of M.Arch?
The full form of M.Arch is Master of Architecture. It is a two-year postgraduate professional degree in the field of art and design. Architecture refers to designing a building or any physical structure. It is a full process from the micro level to macro level planning and designing. The course grooms you to be a full-fledged architect.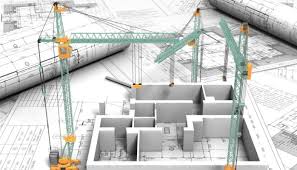 About M.Arch
The course gives you practical exposure to things with the theory behind it. It is divided into four semesters and the syllabus is designed in a manner so that things go step-by-step. The course also gives you logical reasoning with a practical exercise. This does not limit you to just making buildings but is a perfect combination to explore the true artist and designer in yourself by being creative and innovative.
A good architect leads to good infrastructure and infrastructure is the heart of visual experience at any place. M.Arch is a complete and compact course for those who want to build their career in architecture. It is perfect for those who have a calculative and creative mind. M.Arch, being a professional degree simultaneously develops one's overall personality to make them more presentable. With the increase in demand for jobs in the construction industry, infrastructural development architecture is one of the best-suited streams.
Eligibility
M.Arch is an advanced professional course in architecture. It demands a backdrop in structural designing as well as a good knowledge about architecture. After consideration of all these points the eligibility criteria are decided and regulated by CoA i.e. COA. The current criteria include-
Candidates should graduate from B.Arch ( Bachelor of Architecture ) with a minimum grade of 50%.
Candidates should satisfy entrance grounds for following exams – GATE, CEED, TANCET.
Top Colleges
To be able to build modern marvels, architects need to have a good know-how of doing so. Here are some institutes that provide them with the best guidance in the field
Sir JJ Institute Of Architecture, Mumbai
Jadavpur University, Kolkata
CEPT University, Ahmedabad
Jamia Millia Islamia, New Delhi
Specializations
Architectural studies are not just one dimensional, it includes various sub-disciplines that a good architect must know. The specializations under the M.Arch course include those in-
Architectural Conversation
Building Automation
Building Engineering & Management
Computerized Architectural Design
Digital Architecture
Environmental Architecture
Environmental Planning
Housing
Industrial Design
Interior Architecture
Landscape Architecture
Regional Planning
Rural Architecture
Urban Planning
Urban Design
Career Opportunities
Today, there is an increase in the demand for architectural skills. Due to this, there is no shortage of jobs in this field. Students of M.Arch, can get jobs like-
Architectural Conservator
Architectural Engineer
Architectural Technician
Architectural Technologist
Architectural Theoretician
Architecture Critic
Architecture Photographer
Architecture Professor
Building Inspector
Building Control Officer
Entrance Exams
Becoming an architect means that one must have excellent capabilities and an aptitude to design magnificent structures. They must not just look beautiful but must also be safe. Thus, to make sure that the best and most promising students get a chance to take up this course, there are entrance exams conducted. they are-