What is the full form of IB?
The full form of IB is International Baccalaureate. It is an educational program founded in 1968 by the International Baccalaureate Organization (IBO). A non – profit organization located in Geneva, Switzerland.
The course is internationally recognized and taken by millions of students all over the world. The IB offers four principal educational programs that encompass various age ranges;
The IB Career-related Program (CP)
This is a three-year framework program for the age range of 16 to 19 years. Students are expected to study at least two diploma program courses and some additional career-related courses though their terminology differs around the world .The core of this program includes a personal and professional skills course, Service learning, Reflective project and Language development.
The IB Diploma Program (DP)
This program is for the age bracket of 15 to 19 years. Its courses include the Theory of Knowledge, extended essay, creative activities, and services. It also offers related courses like language acquisition, individuals and societies, sciences, mathematics, and the arts.
The IB Middle Years Program (MYP)
This program is specifically for the age range of 11 to 16 years. If offers courses on six global contexts; identities and relationships, personal and cultural identity, orientation in space and time, scientific and technical innovation, fairness and development, globalization and sustainability. It also offers subject-based courses on language acquisition, individuals and societies, mathematics, design, arts, sciences, physical ad health education.
The IB Primary Years Program (PYP)
This program is for children from ages 3 to 12 years. It offers preparatory programs on some of the many questions about life like; Who we are, how the world works, How to organize yourself, etc. and also subject-based courses which include; language, social studies, mathematics, arts, sciences, personal, social, and physical education. It has five essential elements; concept, knowledge, skill, activities, and action.
Benefits of IB
International Baccalaureate programs, especially IBDP and IBCP, have widespread recognition internationally and across India. The IB Curriculum is radically different from other Indian boards like ICSE and CBSE. The program enables schools who offer its courses to develop students who can flourish physically, intellectually, emotionally and ethically. It gives its students the ability to study at least two internationally recognized languages. The Diploma program students can cope better with demanding workloads, time management, and also meeting expectations. The Theory of Knowledge course enables students to reflect and discover how they know what they claim to know. The extended essay course is an independent self-directed research, which requires a 4,000-word paper. While the creativity, activity and service course requires students to complete a project related to the three concepts.
Eligibility
In India, International Baccalaureate schools follow a eligibility criterion with emphasis on the age range for the preferred program.
It is, however, advisable for parents and students to discover the admission criteria of their preferred school before application
Finding IB Schools
India has over 18 International Baccalaureate schools scattered across 11 cities including; Mumbai Pune, Ahmedabad, Delhi, Bangalore, Gurgaon, etc. Visit the school locator for the complete list and addresses.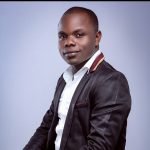 As a college student, my articles would encompass all the needs of a student or a professional working in Education. As a writer I prioritize readability in all my contents. My words are always simplified for easy understanding.