What is the full form of MBA?
The full form of MBA is Master of Business Administration. MBA is the most popular post-graduation programme in India and abroad from management-oriented fields for a great start in the corporate world.
It is a two-year programme that enhances your various managerial skills and stresses on areas like human resource, leadership, communication qualities, innovation, entrepreneurship, marketing etc.
Although it has a management backdrop, it is still popular even among non-management students because of its open entrance to all candidates irrespective of their previous background i.e. science, humanities or commerce.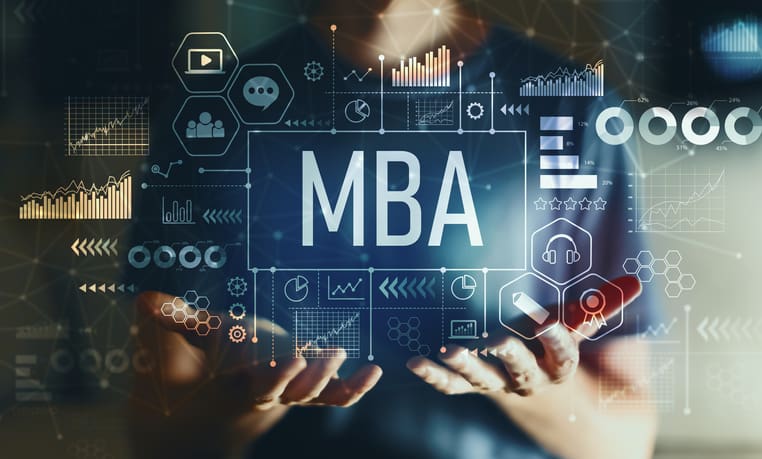 Eligibility
Since the MBA is the most popular course for the corporate world and that to open for all disciplines (commerce, humanities or science), the eligibility criterion is quite wide. 
Under Graduation degree in any discipline from a recognised college/university with minimum marks of 50% and 45% for reserved category.
The candidates have to qualify the entrance exams conducted by college depending upon their curriculum. 
Admission in B-school is done only via qualifying various exams which can be national level, state level or test by B-schools itself.
State Level Exams: KMAT, TANCET, MAH-CET, OJEE
Test by B-schools: IIFT, NMAT, XAT, SNAP
Specializations
Various specialization branches are available in MBA to avail you with endless options and groom you in your field of interest.
Finance
Human Resource Management
Information Technology
Logistics Management
Marketing Management
Business Management
Operation Management
Event Management
Health Care Management
Types of MBA
Full-time MBA
Part-time MBA
Executive MBA
Online MBA
Distance MBA
Top B-schools
Career Options
Job Profile
Average Annual Salary
(in INR)
Operation Manager
7,97,786
Senior Business Analyst
9,44,493
Human Resource Generalist
2,94,138
Marketing Manager
7,56,522
Business Development Manager
6,01,423
Human Resource Manager
7,38,960
Business Development Executive
3,18,081
Project Manager (IT)
12,38,000
Assistant Human Resource Manager
5,31,567
Relationship Manager
4,24,954
Marketing Executive
3,05,043
Business Analyst (IT)
5,96,465
Area Sales Manager
7,81,611
Senior Sales Executive
4,00,000
Financial Analyst
4,38,313
Regional Sales Manager
11,83,000
Finance Manager
11,42,000
Account Manager
7,00,000
Management Consultant
13,50,000