Reading Time:
9
minutes
Symbiosis Law School, Pune is a constituent unit of Symbiosis International (Deemed University) and is one of the top law colleges in India. Located in the Oxford of the East and the capital of the Peshwas Empire, SLS occupies a place of pride among the various institutions of Symbiosis International. SLS Pune has been credited with the tag of being the first law college in Pune to offer evening law programs.
Address- Symbiosis Law School, Survey No. 227, Plot No.11, Rohan Mithila, Opposite Pune Airport, Symbiosis Road, Viman Nagar, Pune-411 014, Maharashtra
Established- 1977 (became a constituent unit of Symbiosis International University in 2002)
Contact- 020-2655 1100/1125/1188
Type- Deemed University
Director- Dr. Shashikala
History of Symbiosis Law School
Established in 1971 and registered under the Societies Registration Act, Symbiosis is an educational and cultural center of international standards. It was set up on the principles of the Vedic thought of "Vasudhaiva Kuttaumbakam", i.e. the world is one family. Symbiosis International comprised of eight Departments/faculties- Law, Management, Computer Studies, Health & Biological Sciences, Media & Communication, Humanities & Social Sciences, Engineering, Architecture, and Design.
In the year 2002, Symbiosis International was conferred the status of a "Deemed to be University". At present, the university is among the top universities in India. The UGC has categorized it as a Category I institute. NIRF ranked it 44th among the top 100 universities in 2018. Currently, the university has around 43 Institutes/Departments located on various campuses at Pune, Nasik, Bengaluru, Noida, Hyderabad, and Nagpur.
Symbiosis Law School, Pune was established in 1977 and was affiliated to the University of Pune. It was in the year 2002 that SLS, Pune became a constituent of Symbiosis International (Deemed University). The college provides quality education, especially in five-year programs. The law school is a core partner in the global network of legal institutes of the Erasmus Mundus consortium. SLS, Pune has collaborated with several reputed national and international educational institutions for imparting quality education and being an institution of excellence.
Vision
The vision of Symbiosis International (Deemed University) is to promote international understanding through quality education.
Mission
The mission of Symbiosis International (Deemed University) is to-
Foster the spirit of national development.
Develop global competencies amongst students
Enhance employability and contribute to human resource development
Instill sensitivity among the youth towards the community and the environment.
Contribute to knowledge generation and dissemination.
Promote ethical and value-based learning.
Inculcate cross-cultural sensitization.
Nurture creativity and encourage entrepreneurship.
Promote health and wellness amongst students, staff, and community.
Produce thought-provoking leaders for society.
Inculcate the spirit of 'Vasudhaiva Kutumbakam' (the world is one family).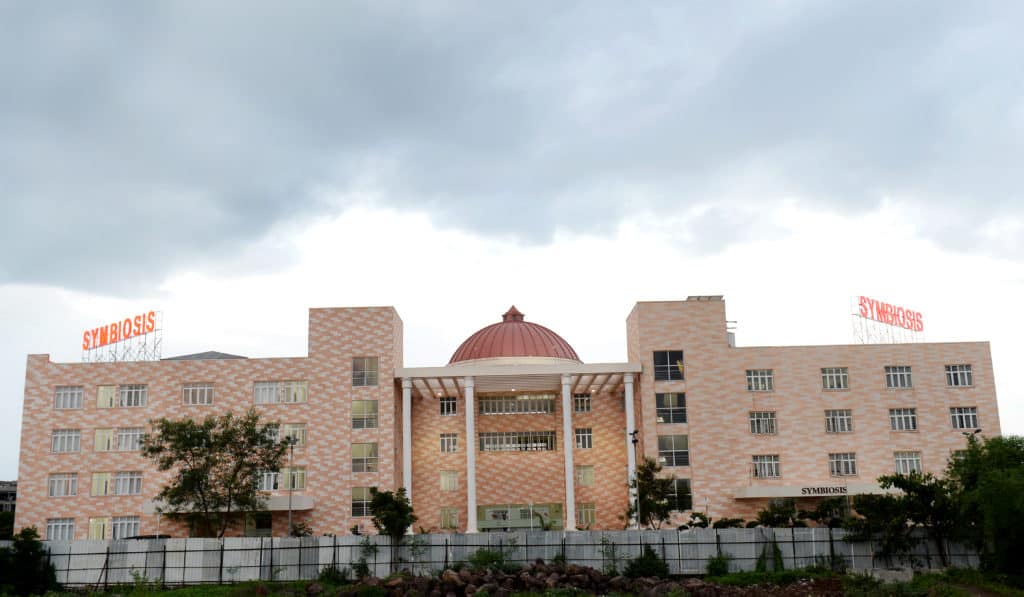 Academics
The various academic programs offered at SLS Pune include-
5 Years B.A.LL.B. (Hons.)- 120 seats.
5 Years B.B.A.LL.B. (Hons.)- 180 seats.
3 Years LL.B.– 60 seats.
1 Year LL.M.
Diploma program
EULS (Certificate in European Union legal Studies) – 60 seats.
Admission Process
The college admits students to the 5-Year programs on the basis of the marks obtained by the students in SLAT (Symbiosis Law Admission Test) followed by Personal Interaction and Writing Ability Test (PI-WAT) of the shortlisted candidates. The final selection is made on combining both the scores. Admission to the 3 Year LL.B. program is done based on writing samples and personal interaction of the students.
Fee Structure
The fee per annum for the various courses it offers are-
5 Years B.A.LL.B. (Hons.)- Rs.3,10,000.
5 Years B.B.A.LL.B.(Hons.)-Rs.3,10,000.
3 Years LL.B.- Rs.2,15,000.
1 Year LL.M.- Rs.1,32,000.
Infrastructure
Symbiosis International (Deemed University) is known for its beautiful campus situated on the outskirts of Pune. Symbiosis Law School, a constituent unit of Symbiosis International (Deemed University) offers a well-built infrastructure equipped with the latest technologies. The academic block of the university is well-designed to cater to the needs of students. It has an auditorium, amphitheater, cafeteria, gymnasium and a library among other facilities.
Healthcare Facilities
Established in 1997, Symbiosis Centre of Healthcare provides medical facilities for all its students, teaching and non-teaching staff. The mission of Symbiosis Centre of Healthcare is to address the healthcare needs, primarily of the students and staff of Symbiosis, envisioning a state of 'Positive Health' in them. Symbiosis Centre of Healthcare has a state of the art recreation and wellness facility on campus. The primary health care services provided at Symbiosis Centre of Healthcare include Promotive health care facilities, Preventive health care facilities, and curative health care facilities. Besides this, Symbiosis Centre of Healthcare is accredited with the status of being a paperless office as it has very well used information technology in healthcare and maintenance of Electronic Health Records.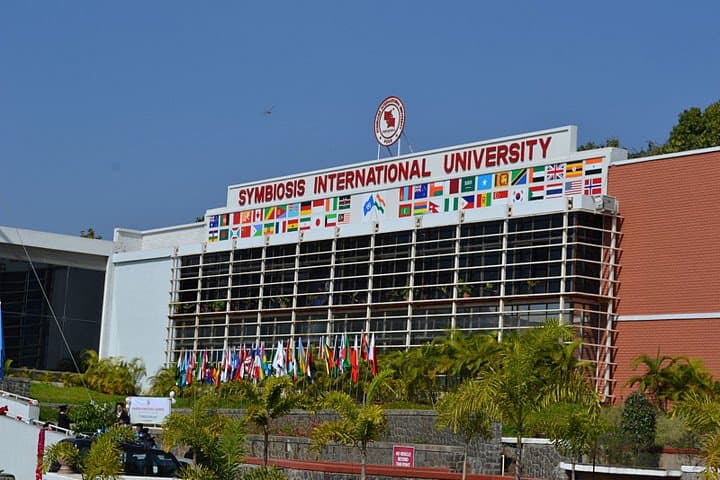 Recreation Facilities
The recreation and wellness Centre at SIU plays a vital role in improving and inculcating a mindset of wellness in the students and staff. The campus is known for its ultra-modern, state-of-the-art recreation and wellness facilities. The various facilities include a Gymnasium, Aerobics studio, Yogshala, swimming pool, etc. The Research and Wellness Centre offers numerous services. They include-
General Training
Personal Training
Wellness Events
Outbound Activities
Sports Facilities
A University Sports Board has been established to encourage physical education and sports among students. The various objectives of University Sports Board are to-
Promote excellence in sports by encouraging participation in National and International championships in large numbers.
Create a culture of sports by imbibing higher moral and ethical values, a spirit of comradeship and, the desire to excel.
Annually organize inter institute competitions in specified games and sports for the students.
Organize annual events for the mass participation of students and staff with a focus on health and wellness.
Provide equal opportunities and encouragement to all students and staff for participation in physical activity and sports at all levels.
Offer sports scholarships, prizes and, other awards to outstanding athletes and sportsmen and women.
Create, develop, and maintain sports infrastructure.
Get associated and affiliated with recognized Sports Associations and Federations.
Hostel Facilities
Symbiosis Law School Pune offers residential facilities to its students. A total of 3 girls' hostel, one co-ed hostel for international students, and 5 rowhouses for 20 male students have been established at Symbiosis Viman Nagar Campus. These hostels have fully furnished rooms and accommodate students from various faculties/departments set up at SIU. The rooms are equipped with a bed, a mattress, a table, a chair, a book rack, a cupboard, and a soft board with an attached bathroom. The rooms at male and female hostels have double and double/triple occupancy respectively.
ICT Infrastructure
With the adequate use of information technology at SLS, Pune makes it even more important and popular. The following gives us an overview of the ICT Infrastructure at Symbiosis Law School, Pune-
Well-equipped classrooms with desktops (with advanced configuration) and smart boards. This helps the faculty members to disseminate their knowledge in a better way.
Availability of ICT facilities in the administrative office of SLS. All the departments at SIU including SLS are provided with LAN and internet facilities.
Proper use of ICT facilities in the video conference hall to encourage e-meetings, guest lectures, forum discussions, seminars, etc.
SLS, Pune provides two ICT labs with a seating capacity of 60 each.
The presence of e-notice boards on each floor of SLS. These e-notice boards display various e-notices, event banners, welcome banners, etc. with the help of software.
The presence of a well-equipped moot court hall. The hall has high-end projectors, WiFi, Wired Internet, high-end Audio Devices, etc.
The library of SLS uses ICT facilities very well. The desktops at the library are provided with internet facilities to access e-journals, legal databases, and university databases, etc.
The ERP (Enterprise Resource Planning)also use the ICT facilities. The ERP maintains employee records (including attendance, payroll, leave management, approval of leave, etc.) at SLS. Student record at SLS is maintained by the SLM (Student Lifecycle Management) software. The admission process at SLS is also managed online.
Students are provided with remote access to legal databases. These legal databases are used for various purpose i.e., case laws, journals, bare acts, legislations, etc.
Turnitin, a plagiarism software is available to students and faculty members.
A licensed version of IBM SPSS software is available. The faculty members and students use it to prepare data models for research analysis.
A Bio-Metric Attendance System is used at SLS.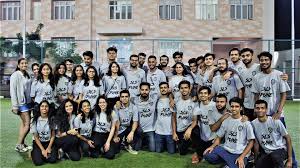 Placement
SLS Pune has established a Career & Professional Development Cell for managing and conducting the Campus Recruitment Process. This cell is aimed at ensuring a growth-oriented student development process. The placement process at Symbiosis Law School, Pune can be summarized in the following steps-
CV Verification & Screening Process
Training & Skill Development Workshop
Day Zero Declaration
Some of the recruiters of SLS Pune are as follows-
ACC Cement
Aditya Birla Group
Bajaj Alliance
Bharti Airtel
Coca Cola
HDFC Ergo
ICICI Bank
Kirloskar Brothers Ltd.
ICICI Prudential
Kotak Mahindra Bank
L & T Finance
ONGC
Scholarships
The Government of India's Ministry of Social Welfare has selected Symbiosis Law School, Pune to award scholarships to SC & ST students. The various scholarships available at SLS are as follows-
Central Sector Scholarship of Top-Class Education for SC Students
S.N. Gupta Scholarship
Ram Jethmalani Scholarship
Nani Palkhiwala Scholarship
S.K. Jain Scholarship
Shantanu Tomar Scholarship
Director's Award
Jayatee Deshmukh
UG Merit Scholarship
Research Centres
The various Research Centre established at Symbiosis International University include-
The Symbiosis Centre for Advanced Legal Studies and Research
The Symbiosis Centre for Nanoscience and Nanotechnology
Symbiosis Centre for Stem Cell Research
Symbiosis Centre for Behavioural Studies
The Symbiosis Centre for Waste Resource Management
Symbiosis Centre for Medical Image Analysis
Support Departments
The various Support Departments at Symbiosis International University include-
The Symbiosis Centre for Emotional Wellbeing
Symbiosis Centre for International Education
Symbiosis Centre for Entrepreneurship and Innovation
The Symbiosis Centre for Alumni Engagement
Symbiosis Centre for Research and Innovation
Symbiosis Teaching-learning Resource Centre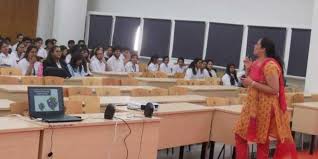 FAQs (Frequently Asked Questions)
What is SET-Law (SLAT)?
SET stands for Symbiosis Entrance Test. SET-Law (SLAT) stands for The Symbiosis Law Admission Test – an entrance examination conducted all across India for admission to various undergraduate courses of law.
Where is SET conducted?
SET is an online examination conducted in various cities of India. In 2019, 80 cities conducted the test.
What is the reservation policy of SIU?
The reservation policy of SIU is as follows-
Within Sanctioned Intake-
Scheduled Caste- 15%
Scheduled Tribes- 7.5%
Differently Abled- 3%
Children/wards of Defence Personnel- 5%
Over & Above Intake-
Kashmiri Migrants- 2 seats per program
International Candidates- 15%
Describe the SET structure?
SET consists of the following sections-
Logical Reasoning
Legal Reasoning
Analytical Reasoning
Reading Comprehension
General Knowledge
All five sections consist of 30 questions; thus, the total number of questions is 150.
Name some international visitors at SLS Pune?
Some international visitors in the recent past are as follows-
Prof. Rebecca Todd
Justice Mohan Peiris
Kris Gledhill
Ms. Heidi Henle
Prof. Tonya Kowalski
Jean Caulfield/ Ritu Kadian
Prof. Stephen Hesse
Dr. Winfried Huck and Dr. Matthias Pierson
Dean Michael Adams & Dr. Alpana Roy
Dr. Paul Wragg
Prof. Jordan Budd
Dr. Antara Haldar
Dr. Tara Prasad
How is the functioning of legal aid at SLS?
SLS is working efficiently in the field of legal aid and legal awareness. It organizes various legal awareness and literacy sessions, capacity building and empowerment training, etc. to provide legal aid to the needy section of society.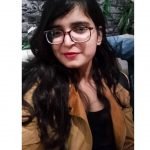 I am an aspiring lawyer, a keen learner, enthusiast and a self believer. Writing permits me to discover my inner self and present my thoughts to the entire world.