Reading Time:
8
minutes
Great Lakes Institute of Management, Chennai, was established by Mr. Bala V. Balachandran, a professor at the Kellogg School of Management. GLIM has two world-class campuses- one in Chennai and the other in Delhi- NCR. It has been recognized as Asia's first Leed Platinum Rated green campus. GLIM started with the visions of providing management education like that of the ISB model with global faculty, outstanding infrastructure and amenities as well as international academic tie-ups and collaborations. The institute has highly trained and dedicated faculty with academic qualifications from the best management institutes of the world.
GLIM is one of the best management institutes in the country providing quality education, spectacular placement rate and packages to its students. GLIM provides the right environment, exposure and tools to help produce the business experts and luminaries of tomorrow. Here is some more information on the Great Lakes Institute of Management, Chennai.
Where– Dr.. Bala V. Balachandar Campus, East Coast Road, Manamai Village Kancheepuram, Tamil Nadu 603102
Founded– 2004
Affiliation and Accreditation– AICTE, AMBA (UK), SAQS, NBA
Founder– Mr. Bala V. Balachandran
Motto– "Global Mindset – Indian Roots"
Admission Through– CAT, XAT, GMAT, CMAT
Fees– Around 18-19 Lacs for PGDM & PGPM
Hostel Facility– Yes at both campuses
Scholarship– Available
Contact No.– 044 3080 9000
Website– https://www.greatlakes.edu.in/chennai/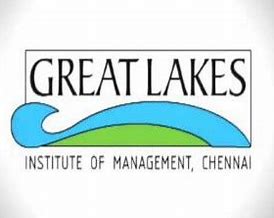 Vision
GLIM has the vision to be a world-class management institute with social sensitivity, business-ready leaders and entrepreneurs with futuristic orientation and a firm commitment towards innovation and excellence by cost-effective programs.
Mission
GLIM aims to develop and produce future-ready business leaders and entrepreneurs who have an analytical mindset, prepared for current and futuristic market needs, by contemporary and high-quality education, research and social engagement.
History
Mr. Bala Balachandran started the Great Lakes Institute of Management, Chennai. with the aim to establish a business school in Tamil Nadu with a model like the Indian School of Business (ISB). They created it on the same lines as that of ISB with similar curriculum patterns.
The first intake was of 127 students for the 1-year program with classes in a small rented building in Saidapet, Chennai.
2005- GLIM launched Post Graduate Executive Program in Management (PGXPM).
2006- GLIM launched the Kotler- Srinivasan Centre for Research in Marketing (KSCRM).
2009- GLIM developed a new greenfield campus at Manamai Village, Mahabalipuram, which is a UNESCO heritage site.
2012- GLIM started offering a 2-year Post-Graduate Diploma in Management Course to the students.
Ranking
Great Lakes Institute of Management, Chennai ranks as the 1st Analytic Business School according to Analytics India Magazine. Outlook India ranked it as the 3rd best B-School while Business Worlds ranked it at the 20th spot. National Institutional Ranking Framework (NIRF) ranked it as the 9th best business school in India.
Courses
Great Lakes Institute of Management (GLIM), Chennai offers a variety of courses in Business and Management apt for various people belonging to different spheres. It has specially curated courses for working professionals and corporates to give them an opportunity to pursue business and management courses while working. The courses offered by GLIM include-
One-year Post-Graduate Programme in Management (PGPM) (MBA for working professional)
Two-year Post Graduate Degree in Management
Master's in Business Administration (MBA) in Business Analytics in collaboration with the Stuart School of Business, Illinois Institute of Technology
20 Month Post-Graduate Executive Programmes in Management (PGXPM)
Post-Graduate Programme in Management- Flex
11 Month Global Post-Graduate Programme (PGP) in collaboration with Babson College, Massachusetts
Campus
Great Lakes Institute of Management (GLIM) Chennai has a green campus spread across 27 acres at Manamai Village, near the UNESCO heritage site of Mahabalipuram, Chennai. The students at GLIM get amazing on-campus facilities like state-of-the-art infrastructure, excellent security, fully equipped gym, well-stocked library with thousands of books and databases, sports facilities and fields, large multipurpose auditoriums and an unmatchable scenic view at this 27.5-acre green campus. GLIM is the first campus in South Asia with the LEED Platinum rating and is among the most beautiful campuses in the country.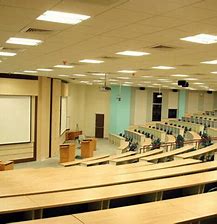 Faculty
GLIM has exceptional faculty, steered by an outstanding advisory council and administration. The institute has a faculty equipped with degrees from leading business schools. The faculty has also published various research articles in leading business journals. GLIM also has various academic collaborations and international guest faculty. Top business experts and professors of best management institutes around the world are invited to the guest faculty lectures where they engage in lectures and discussions with students.
Centre for excellence
GLIM is a leader in management education and has many centres of excellence. The Centre of Excellence helps in research, finding solutions to industry problems, exchange of ideas and provides guidance for future decision-makers. Centre of Excellence for GLIM includes-
Kotler-Srinivasan Centre for Research in Marketing,
Centre for Excellence in Technopreneurship (CET),
Great lakes Centre for Management Research,
Union Bank Centre for Banking Excellence,
Centre for Excellence in Retail Management
Centre for Excellence in Business Analytics and Business Intelligence.
Research
GLIM has an active research department and gains advice from world-renowned management gurus as part of the advisory council. Luminaries of institutes like Harvard, Kellogg, Wharton, NYU, Yale, etc are part of this advisory council. Illustrious business leaders of the world like Narayan Murthy, Madhur Bajaj, Jamshyd N. Godrej, Ratan Tata, Indra K. Nooyi, etc are also a part of the business advisory council of GLIM.
Global Association
GLIM has academic associations with leading global business schools to help students gain business insights from a global standpoint. It has academic collaborations with IIT Stuart School of Business, Babson, Bauer College of Business- University of Houston, University of Missouri Kansas City, Universite De Bordeaux and many other institutes.
Student Life
Great Lakes Institute of Management organises many events throughout the year. Various intercollege and intra-college events are organised which includes cultural festivals like Sanghmitra, L' Attitude, sports events, case studies, alumni meet, SWIM, business seminars and ideas, business conclaves, workshops, conferences and many other events for the students to take part in.
GLIM has a student association with various clubs for students to be a part of. The student clubs include sports club, literary club, hobby club, social service club and many others. Students take an active part in all co-curricular, sports and academic activities held at the campus throughout the year. GLIM offers a friendly environment to the students to study and grow with excellent guidance from faculty, staff and seniors.
Events like Leadership Series are organised by GLIM each year where best minds in business and academics come to college to share their insights and worldviews with the students. Around 150 CXO's and business leaders come for the leadership series at GLIM each year. In the past few years, business leaders like Dr. Philip Kotler, Dr. Shyam Sunder, Dr. Ram Chandran, Mr. Chandrashekar Kasturi and many other prominent business leaders have graced GLIM with their presence for the Leadership Series.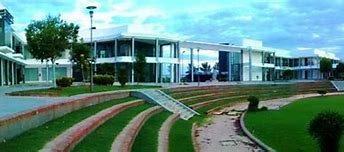 Extra-Curricular Activities
GLIM organises many conferences, panel discussions and guest talks with world-renowned industry and business experts. The students get an opportunity through these mediums to talk, debate, learn and engage with the experts on topics and latest developments of the business sector. NASMEI- North American Society for Marketing Education in India is one of the annual conferences organised at GLIM each year. Other such conferences include Great Lakes Union Bank Financial Conference, etc. Various sports and cultural activities are a part of the regular curriculum of the students at GLIM. The sports available include football, cricket, basketball, tennis, badminton, volleyball, gym and many others.
Internships
Students of GLIM get internships from the best companies. Companies like Amazon, Big Basket, Bosch, Dell, Muthoot, MetLife, Nestle, HDFC, Idea, ITC, etc provide internships to students of GLIM each year. Students get to intern at various top companies during their summer and winter breaks.
Placements
Great Lakes Institute of Management (GLIM) Chennai had a 95% placement rate for the class of 2020 from major recruiters like – Amazon, Cognizant, Dell, Deloitte, Magic bricks, ADP, TCS, HCL, HSBC, EY, Google, KPMG, pwc, Tata etc.
The Highest Package was 28.6 LPA and the Average Package was 13.6 LPA. Top companies come to the campus each year to recruit GLIM students with attractive packages. GLIM trains and prepares the students to perfection in advance for the campus recruitment process so they can put their best foot forward when recruiters come for the interviews.
Alumni
GLIM has produced many illustrious business leaders and top executive officials of various reputed companies around the world. A few of the notable Great Lakes Institute of Management alumni are –
Mr. Vineshkumar K.- ECommerce Expert & Entrepreneur
Mr. Kaustubh Shinde- Marketing Manager at Skoda Auto India Pvt. Ltd.
Mr. Sijo Kuruvilla George- CEO of Startup Village
Mr. Mandar Malshe- Consulting Manager of Wipro Consulting
Mr. Sitashwa Srivastava- Founder & CEO of Stockal.
Apart from the mentioned alumni, GLIM has produced numerous top-ranked corporates, top-level officials and entrepreneurs.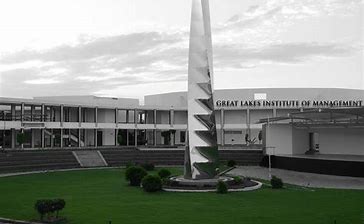 Frequently Asked Questions (FAQs)
Q1. How to reach the Great Lakes Institute of Management?
Ans. Great Lakes Institute of Management campus is 60 km away from Chennai city Airport and 90 km from Pondicherry City. It is 9 km from Mahabalipuram UNESCO Heritage site on Pondicherry East Coast Road.
Q2. What is the yearly fee at Great Lakes Institute of Management?
Ans. The yearly fee for Great Lakes Institute of Management is around 15-18 LPA. The fees at Great Lakes Institute of Management depend on the programs selected by the student and differ according to that.
Q3. How much is the application fee for Great Lakes Institute of Management?
Ans. The application fee is around Rs. 2000 and the form can be filled online.
Q4. What is the accepted entrance exam for admission at Great Lakes Institute of Management?
Ans. The accepted entrance exams for admission at GLIM are- GATE, CAT, GMAT, CMAT.
Q5. Is there a hostel facility available at Great Lake Institute of Management?
Ans. Hostel facility is available at both GLIM's campuses in Gurgaon and Chennai.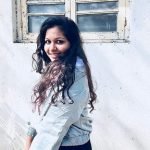 I am a law student at New Law College, Pune. Reading books, sports and learning new languages are a few of my interests. I am inspired by various cultures around the world and like reading about them.