Reading Time:
8
minutes
Jamia Millia Islamia University, a public central university in New Delhi was established at Aligarh in the United Provinces, present-day Uttar Pradesh during the British Raj in 1920. It is one of the most renowned universities in the region. Here is more information on it.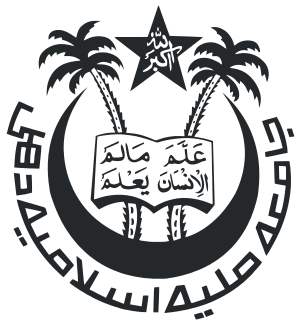 Motto: ʻallam al-insān-a mā lam yaʻlam (Taught man what he knew not)
Type: Public
Established: 29 October 1920
Chancellor: Najma Heptulla (current)
Vice-Chancellor: Prof. Najma Akhtar
Location: Jamia Nagar, Okhla, New Delhi, Delhi
Campus: Urban
Affiliations: UGC, NAAC, AIU
Website: www.jmi.ac.in
History
Mohammad Ali Jauhar, Hakim Ajmal Khan, Mukhtar Ahmed Ansari, Abdul Majeed Khwaja, and Zakir Hussain established Jamia Millia Islamia in Aligarh on 29 October 1920 under the president-ship of Maulana Mahmud al-Hasan. It was established because of the demand of some students of the then Aligarh Muslim University for a new National Muslim University which would not be under government influence because they felt that the Aligarh Muslim University was under certain pro-British stance.
Jamia then shifted from Aligarh to Karol Bagh in New Delhi in 1925. Finally, on 1st March 1935, the construction of the new campus Okhla started. In 1936, most of the institutions of Jamia shifted to the new campus. Jamia was recognized as a national institution that offered progressive education and Indian nationalism to students from all communities, especially Muslims. The emergence of the institute was supported by Mahatma Gandhi and Rabindranath Tagore who thought that Jamia could educate thousands of students, based on a shared culture and worldview. Jamia was given the deemed status by University Grants Commission in 1962 and it became a Central University on 26 December 1988.
Campus
Jamia Millia Islamia University is located in Jamia Nagar, Okhla. Its campus area measures to be built on 216 acres of land. Jamia has eight faculties, several schools of learning and centres for research. It joined the green campaign and installed 2,250-kilowatt solar panels on the campus. The campus is also famous for its Nawab Mansoor Ali Khan Pataudi Sports Complex which has hosted many important sports events in the past. The campus also has an art gallery named after the famous Indian painter M. F. Hussain.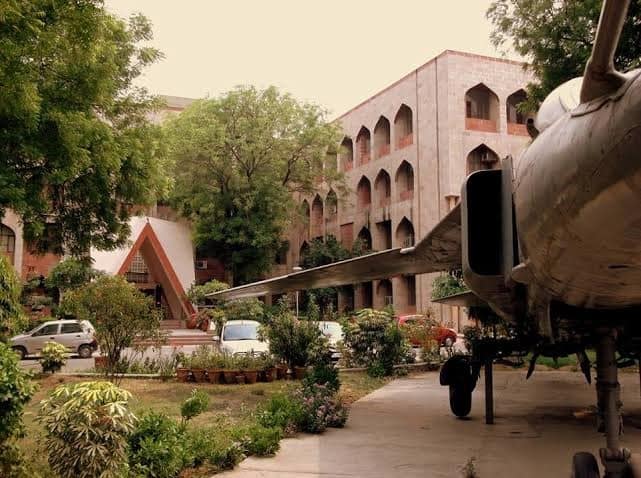 Faculties
Jamia Millia Islamia has the following faculties under which it offers academic and extension programs:
Faculty of Law
It was established in 1989. It started offering the integrated 5 Years B.A., LL. B (Hons.) course for UG students from 2002, along with the three-year LL.B. course. It also offers specialized courses for postgraduate students and Ph.D. programs.
Faculty of Engineering and Technology
The Faculty of Engineering and Technology (FET) was established in 1985. The only departments at that time were the Civil, Mechanical and Electrical Engineering departments. Departments of Electronics & Communication Engineering, Applied Sciences & Humanities, Computer Engineering and Aeronautics and the University Polytechnic degree (1996) are the new additions to FET.
Faculty of Architecture and Ekistics
The Department of Architecture offers the following programs:
B. Arch (regular and self-financing)
M. Arch
M. Ekistics
Faculty of Humanities and Languages
Jamia Millia Islamia University has nine departments which offer different programs in Ph.D., M Phil, postgraduate, undergraduate, diploma and certificate courses.
Arabic
English and Modern European Languages
Hindi
Islamic Studies
Persian
Urdu
Turkish Language & Literature
French Language & Literature
Sanskrit
Tourism and Hospitality
History and Culture
Faculty of Fine Arts
It has six departments which offer programs in Ph.D., Master of Fine Arts (MFA), Bachelor of Fine Arts (BFA), diploma and certificate courses for:
Painting
Sculpture
Applied Arts
Art Education
Graphic Art
Art History & Art Appreciation
Faculty of Social Sciences and commerce & business management
It has the following seven departments:
Psychology
Economics
Adult & Continuing Education
Political Science
Sociology
Social Work
Commerce & Business Studies
Faculty of Natural Sciences
It consists of the following nine departments:
Physics
Chemistry
Mathematics
Geography
Bioscience
Computer Science
Bioinformatics Infrastructure Facility
Biotechnology
Diploma in Unani pharmacy
Faculty of Education
It provides quality training and education to aspiring teachers through the two departments of:
Educational Studies
Institute of Advanced Studies in Education
Centres
AJK Mass Communication Research Center
Anwar Jamal Kidwai, the then vice-chancellor of Jamia Millia Islamia established the Mass Communication Research Centre in 1982. Jamia is today famously known mostly for the mass communication courses it offers.
Centre for Nanoscience and Nanotechnology (CNN)
This centre aims to promote forefront basic and applied research in the fields of nanoscience and nanotechnology, with potential applications towards fulfilling national strategic needs. It mostly focuses on nano-fabrication and nano-device, nano-materials and nano-structures, nano-biotechnology and nano-medicine, nano-structure characterization and measurements.
Centre for Management Studies
The Centre for Management Studies offers a Ph.D. in Management, a full time MBA Program, an MBA (International Business) Program and an MBA (Entrepreneurship & Family Business) Program.
Centre for Spanish and Latin American Studies
The Centre for European and Latin American Studies (CELAS) offers part-time Certificate, Diploma and Advanced Diploma courses in French, Spanish, Italian, Portuguese and Russian. CELAS also offers M.Phil./Ph.D. in European Studies/ Latin American Studies.
There are several other centres like
Centre for Distance and Open Learning
Centre for Jawaharlal Nehru Studies
Sarojini Naidu Centre for Women's Studies
Centre for Comparative Religions and Civilizations
Centre for Physiotherapy and Rehabilitation Sciences
Schools
Jamia Millia Islamia is also involved in imparting education from nursery to senior secondary level. The following are the schools at Jamia:
Balak Mata Centres
Gerda Philipsborn Day Care Centre
Mushir Fatma Jamia Nursery School
Jamia Middle School
Jamia Senior Secondary School
Syed Abid Husain Senior Secondary School
Jamia Girls Senior Secondary School Delhi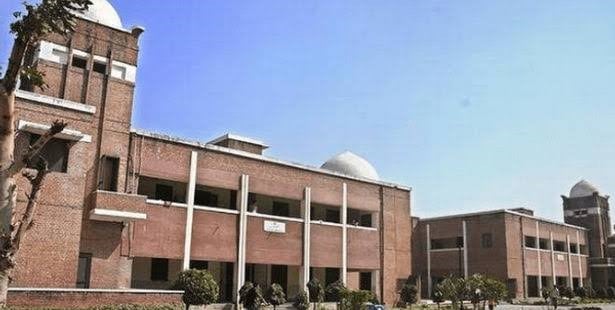 Admission
Jamia Millia Islamia University follows a common admission process for all the programs it provides. The admission to most of its undergraduate courses such as BA, B.Com., BBA, B.Sc., BA-L.L.B, BHM, BPT, BFA, BTTM, and B.Ed. are based on the scores that the candidates secure in the JMI Entrance Test and an interview followed by it.
For admission into courses like B.Tech and B.Arch, the college admits candidates on the basis of their ranks in JEE Main; and for courses like BDS, a candidate has to qualify the NEET UG examination. Similarly, the admissions for postgraduate programs such as MA, M.Sc., M.Com., L.L.M, MFA, M.Ed., MPT, M.Tech, MBA, MCA, and M.Arch. are based on the entrance test conducted by JMI, which is followed by an interview.
Admissions into the M.Phil. and Ph.D. programs are based on the JMI conducted written examination and an interview that follows. However, candidates who already qualified CSIR NET/UGC NET/GATE/SLET or M.Phil. passed candidates, applying for admissions into the Ph.D. programs need to appear in the interview round only. JMI also offers Self-Financed, Evening, Part-Time with Distance Education courses (Centre of Distance & Open Learning (CODL)) in various streams.
Library
The central library of the University is known as the Dr. Zakir Husain Library. It has more than 400,000 books, microfilms, periodicals volumes, manuscripts, and rare books. The library is accessible to all the bonafide students of Jamia.
Extracurricular Activities
Jamia has always been a hub for many notable events and social activities. Several competitions are regularly organized on-campus which makes sure that the students are getting an opportunity to express themselves and learn apart from the course study.
There are several students' clubs and societies at the institute like Literary Club, Drama Club, Debate Club, Enactus, E-cell, Placement Cell, NCC, NSS and many others which responsibly participate in conducting various activities throughout the year and look after students' welfare.
Hostel
Jamia has 11 hostels, out of which 7 are for the male students and 4 for the female students. The hostels differ from each other in accommodation capacity. Due to the unbalanced ratio between the number of hostel seats and the number of students at the institute, there is usually high competition for getting one. The students have to apply separately for the hostel and go through a different procedure of verification to be qualified to get a seat. The hostels are provided with well-equipped furniture and all sorts of facilities for the students.
Ranking
Jamia ranked 13th among the 23 Indian institutions that were featured in the QS Ranking 2020. JMI stood at the 4th position among the Indian universities that featured in the ranking. In 2019, the QS World University Rankings ranked it 177th in Asia.
Scholarship
Jamia provides several scholarship programs for its students. Some of which are:
Dr. A. P. J. Abdul Kalam Scholarship: This scholarship is for the students whose family incomes are less than INR 2 LPA and who must have passed 10+2 or completed graduation from a recognized university. This scheme avails gross fee charged by the university that will be reimbursed to the student subject to the maximum limit of INR 10,000 per student per annum.
M. F. H. BEG Education Fund:
The amount of scholarship under this scheme amounts to INR 10,000 or the amount of gross annual fee, as decided on the basis of certain requisites. The scholarship is given for one academic year, which is extended to the subsequent years if the student secures an average of 60% marks in the examination and bears good personal conduct.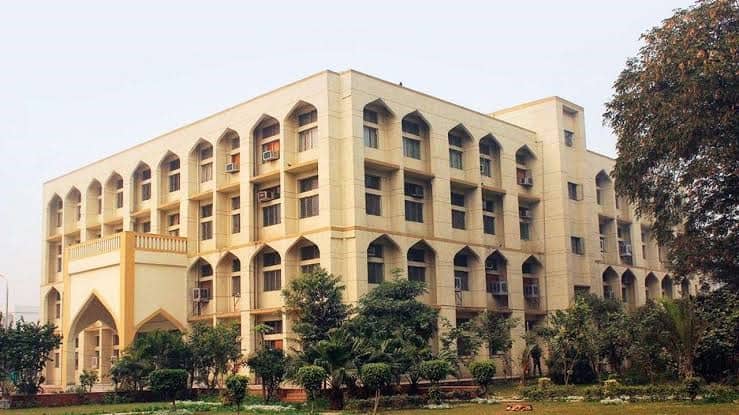 Placement
The Training and Placement Cell at Jamia looks after the placement sessions for students of all undergraduate and postgraduate programs every year. Around 450 job offers are made by over 100 companies every year. The highest salary package offered has been INR 18 LPA. Some of the top recruiting companies associated with the institute include BYJU'S, ITC Limited, FedEx, UrbanClap, Oyo, Hindustan Times, Honda, Sharekhan, HCL, Axis Bank, Swiggy, NEWGEN, Zomato, Eicher, Chegg and many others.
Alumni
Jamia Millia Islamia University has produced numerous students who have put their famous footprints almost all over the world. They include – Shahrukh Khan, Arfa Khanum Sherwani, Barkha Dutt, Anjana Om Kashyap, Salman Khurshid, Virendar Sehwag, Mohammad Najeeb Qasmi, Mouni Roy and many more.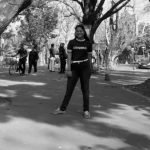 An undergraduate in Economics at Ravenshaw University, Cuttack. Poems, people and stars fascinate me. Empathy and gratitude is what I look for, within and around me.