Reading Time:
4
minutes
Humans always try to live their life for as long as they can. Doctors play an important part in this. In order to make such doctors available, we need good institutes that provide excellent education to aspiring doctors. One such group of institutes is the All India Institutes of Medical Sciences (AIIMS). The All India Institutes of Medical Sciences (AIIMS) are a group of autonomous government public medical colleges of higher education. The government has declared these institutes as institutes of national importance. AIIMS Delhi was the first All India Institute of Medical Science set up. Lets us learn more about it –
Location: Ansari Nagar, New Delhi, Delhi 110029
Established: 1956
Motto: Sharīramādyam khalu dharmasādhanam ("The body is indeed the primary instrument of dharma.")
Type: Public Medical School
President: Harsh Vardhan
Campus: Urban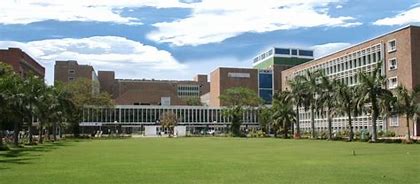 History  
AIIMS Delhi was established through an Act of Parliament and operates autonomously under the Ministry of Health and Family Welfare. It is governed by the All India Institute of Medical Sciences Act, 1956. It was established in New Delhi after then Prime Minister of India Pandit Jawaharlal Nehru's initial proposal to set up the institute in Calcutta was turned down.
Objectives
The college has various objectives. They include –
To develop a pattern of teaching in undergraduate and postgraduate medical education in all its branches so as to demonstrate a high standard of medical education to all medical colleges and other allied institutions in India.
Bringing together in one place, educational facilities of the highest order for the training of the personnel in all important branches of the health activity.
To attain self-sufficiency in postgraduate in medical education.
Courses
Being one of the best colleges for medicine in India, AIIMS Delhi offers a variety of courses to its students. They include –  
1. Undergraduate –
B.Sc. Nursing (Hons.)
B.Sc. Nursing Post Basic
B.Sc. (Hons) in Medical Technology in Radiography
Bachelor of Optometry
2. Postgraduate –
MD/MS
MCH
DM
MD Hospital Administration
MDS
M.Sc. Nursing
M.Sc. Courses
M. Biotech
Super-specialty –
Doctoral –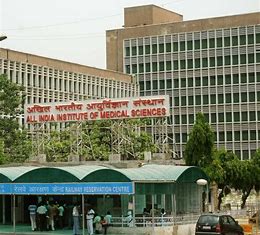 Departments and Centres
AIIMS Delhi has many departments and centres that it uses to provide students with practical exposure. They include –
1. Departments –
Anesthesiology, Pain Medicine and Critical Care
Anatomy
Academic Section
Biochemistry
Biomedical Engineering
Biophysics
Biostatistics
Biotechnology
Cardiology
Centre for Community Medicine
College of Nursing
Dermatology & Venereology
Dietetics
Emergency Medicine
Endocrinology, Metabolism & Diabetes
Forensic Medicine and Toxicology
Finance Division
Geriatric Medicine
Gastroenterology and Human Nutrition
Gastrointestinal Surgery
Hematology
Hospital Administration
Laboratory Medicine
Medicine
Microbiology
Nephrology
Nuclear Medicine
Nuclear Magnetic Resonance Imaging
Nursing Department
Obstetrics and Gynecology
Orthopedics
Otorhinolaryngology
Pediatrics
Pediatric Surgery
Pathology
Pharmacology
Physiology
Physical Medicine & Rehabilitation
Plastic Surgery
Psychiatry
Pulmonary Medicine and Sleep Disorders
Radio Diagnosis
Reproductive Biology
Research Section
Rheumatology
Surgical Disciplines
Transplant Immunology & Immunogenetics
Transfusion Medicine (Blood Bank)
Urology
2. Specialty Centers –
Cardio-Thoracic Sciences Centre
Centre for Dental Education and Research
Neurosciences Centre
Dr. R. P. Centre for Ophthalmic Sciences
Dr. B.R.A Institute-Rotary Cancer Hospital
National Drug Dependence Treatment Centre
Jai Prakash Narayan Apex Trauma Center
Centre for Integrative Medicine and Research (CIMR)
National Cancer Institute (Jhajjar Campus)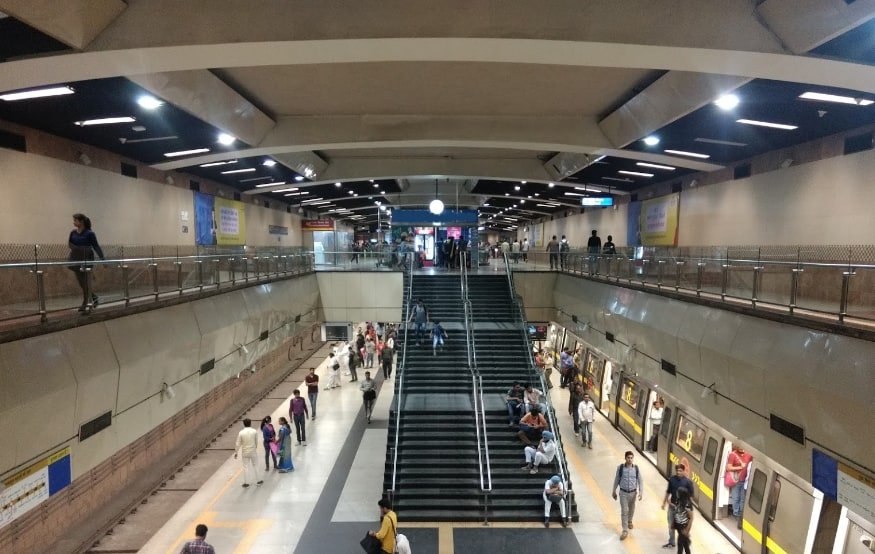 Central Facilities
The institute also has many facilities that it provides. They include –
B.B. Dikshit Library
AIIMS Cadaveric Surgical Skills training
Central Animal Facility
Computer Facility
Central Workshop
EHS
Electron Microscope Facility
K.L. Wig CMET
Medical Social & Welfare Services
National Poisons Information Centre
Organ Retrieval Banking Organisation
Telemedicine Facility
Transport Facility
Medical Social Welfare Unit
Engineering Services
Stem Cell Facility
Bio-medical Waste Management
Central Sterile Services
Media Cell & Protocol Division
AIIMS Infection Control
Centralized Core Research Facility (CCRF)
Events
The college hosts various workshops and events for students to take part in. this helps students to get a break from the constant academic pressure they face. Events like annual days, blood donation drives as well as lectures on diseases and conditions like cancer, tuberculosis and autism are held. Video conferences are also held here so that distance does not become a hurdle to students wanting to learn more.
Ranking
International –
QS WUR ranked AIIMS Delhi 231st in the category of Life Sciences and Medicine and 151-200 in the category of Medicine for the year 2020. It also ranked AIIMS Delhi 1st in South Asia.
Newsweek ranked it 52nd among the world's best hospitals in 2020.
 National –
NIRF and The Week ranked it 1st among medical colleges in India in 2019
India Today and Outlook India ranked it 1st among medical colleges in India in 2018
Achievements
AIIMS Delhi is the first Indian center to perform a successful cardiac transplant. P Venugopal, the ex-director of AIIMS performed it in 1994.
It is an advanced center of stem cell therapy in India, especially cardiac and neurological. It holds a reputation of being a pioneer in Stem Cell Injection.
AIIMS Delhi has India's first and only minimally invasive surgery training center, under collaboration with Germany.
The first in-vitro fertilization facility in the public sector set up at the AIIMS Delhi in February 2008.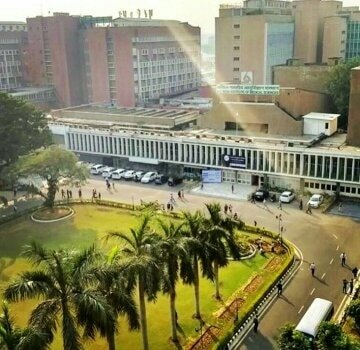 Alumni
B. K. Misra – Neurosurgeon, recipient of Dr. B. C. Roy Award, the highest medical honour in India
Rakesh Aggarwal – Gastroenterologist, recipient of National Bioscience Award for Career Development recipient
Sathyanarayana Srikanta – Medical Director at Samatvam Endocrinology Diabetes Center
Raj Kumar – founding director of All India Institute of Medical Sciences, Rishikesh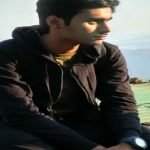 I am a student of Saint Xavier's College, Mumbai.
I like playing and watching sports. I also like to read crime novels and mythological stories.