Reading Time:
13
minutes
Banaras Hindu University is a public university at Varanasi, Uttar Pradesh. Madan Mohan Malviya started the institute along with Annie Besant in the year 1916. It ranks as one of the best universities in India with around 140 departments, 4 interdisciplinary centres, 3 institutes, 3 constituent schools, 1 women's college, 6 advanced studies centre and many specialized research centres. BHU has a splendid campus spread across 1300 acres in Varanasi and another campus spread across 2700 acres in Mirzapur. BHU also has 4-degree colleges under its affiliation and provides excellent quality education in various streams of education.
The university is the pride of the city of Varanasi for centuries for providing brilliant education, exposure and academic environment. BHU has a list of notable alumni who have been at BHU as a student or faculty. The university has a wide array of courses to offer to students, taught by the finest faculty and provides them with an inspiring, enriching and memorable college experience.

Where– Ajagara, Varanasi, Uttar Pradesh
Founded in– 1916
Affiliation and Accreditation– UGC, ACU, AIU, NAAC
Founder– Madan Mohan Malaviya, Annie Besant
Vice-Chancellor– Rakesh Bhatnagar
Motto– Vidyayā'mritamașnute ( "Knowledge imparts immortality")
Admission Through– NEET, SET, UET, PET, RET, CAT
Fees– 0.5 LPA
Hostel Facility– Yes
Scholarship– Yes
Where to Call– 91 542 670 1413
Website– https://www.bhu.ac.in/

Banaras Hindu University ranks among the best universities in India and the world. It is one of the oldest universities in India with various institutes on its campus and offering an array of courses.
Banaras Hindu University
Ranking
According to the National Institutional Ranking Framework BHU ranks 10th best overall and 3rd best in University ranking.
The university is 11th best for Engineering, 7th best for Medical, 6th best for Law and 39th best university for Management in India.
Objective
The main objective of Madan Mohan Malviya and Annie Besant behind establishing Banaras Hindu University was to establish an institute for providing education as a means to achieving national awakening with a focus on Technology, Science, India's religion, language and culture.
BHU aims to promote the study of the Hindu Shastras, Sanskrit Language and Promote learning and research of Arts and Sciences. It aims to advance the scientific, technical and professional knowledge along with practical training to promote indigenous industries and developing material resources for the country. It focuses on building up the character in the youth by religion and ethics as an integral part of education.
History
Madan Mohan Malviya, Indian Independence activist and a prominent lawyer and Annie Besant started BHU considering education as a means to achieving national awakening. They focused on Technology, Science, India's religion and culture.
In 1907, Annie Besant applied for the Royal Charter from the British to establish a University but received no reply from them.
Later in 1911 both Annie Besant and Madan Mohan Malviya joined to start Banaras Hindu University.
On 22 November 1911, Madan Mohan Malviya registered the Hindu University Society to raise funds for Banaras Hindu University and spent the next 4 years reading funds for the University.
The people who helped Madan Mohan Malviya in this pursuit were Kashi Naresh Prabhu Narayan Singh, Maharaja Sir Rameshwar Singh Bhadur of Raj Darbhanga, Thakur Jadunath Singh of Arkha and many other noble houses of the United Provinces.
Sant Baba Attar Singh Ji Mastuana Sahib, Sangrur laid the foundation stone of Banaras Hindu University in the year 1914.
In October 1915, The Banaras Hindu University Bill got passed by the Imperial Legislative Council.
On 4th February 1916, Lord Hardinge- the then Viceroy of India laid the foundation of the main campus of the university.
On 5th to 8th February 1916, Eminent guest speakers like Mahatma Gandhi, Prof. C. V. Raman, Prafulla Chandra Roy, Prof. Patrick Geddes, etc delivered a series of lectures called The University Extension lectures.
Shanti Swarup Bhatnagar composed the University Anthem called Kulgeet.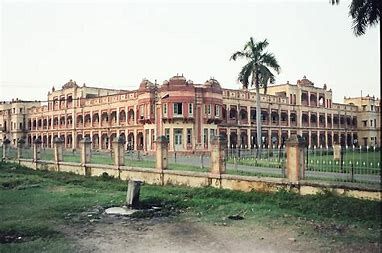 Campus
Banaras Hindu University-Main Campus
Banaras Hindu University has a main campus near the banks of River Ganga on the southern side of Varanasi, spread across 1300 acres on the land donated by Kashi Naresh Prabhu Narayan Bahadur Singh. The BHU campus is beautiful and completely fascinating with Indo-Gothic architecture with the campus layout of a semi-circle with roads on the radii. The primary entrance gate along with the boundaries of the institute has been built on donations made by Maharaja Balrampur and Maharaja Pateshvari Prashad Singh.
The university campus is splendid and huge with the following features –
Around 60 hostels with a capacity of around 12,000 students and on-campus faculty housing facility
On-campus teaching hospital under the Institute of Medical Science started with 96 beds in the year 1916 and now has around 900 beds making it the largest tertiary referral hospital in Varanasi.
The landmarks present on BHU campus include 77 m high Sri Vishwanath Mandir at the centre of the campus made in the year 1931, Bharat Kala Bhavan, established in the year 1920, art and the archaeological museum along with Alice Boner Gallery, with a vast collection of Indian Painting, artifacts, Indian Philately, textiles, literary and archival materials.
All other essential facilities like post offices, banks, a sports complex, libraries, workshops, labs, faculty housing, shopping complex, cafeterias, computer centres, a placement cell, etc are available inside the BHU campus.
Banaras Hindu University- Rajiv Gandhi South Campus
The University also has a south campus called Rajiv Gandhi South Campus in Barkachha, Mirzapur District, spread across 2700 acres. The campus is well-equipped with excellent infrastructure, hostel facility, mess facility, cafeterias, workshops, labs, sports complex, banks, post offices and many other facilities for the students.
Institutes
Banaras Hindu University has 6 Institutes operating under it. The following are the institutes under BHU-
Indian Institute of Technology (BHU) Varanasi
IIT Varanasi was earlier known as Banaras Engineering College (BENCO) linked to Banaras Hindu University. IIT Varanasi has around 17 academic units, 10 engineering departments, 3 interdisciplinary schools, 3 science department, humanities and social science section. The campus has a beautiful campus spread across 1350 acre and is the most versatile campus with facilities like super-computing centre, incubation centres, workshops, central library, teaching-learning centre, centre for computing and information services, etc. IIT Varanasi also offers many opportunities for students to work with international universities like the University of Tokyo, University of London, Harvard University, Yale University, etc.
Institute of Medical Sciences
It is a residential and Co-educational, medical institute under BHU. The courses offered include undergraduate, postgraduate and doctoral courses in medicine and surgery. Other courses offered include Nursing, Ayurvedic Medicine, Health Statistics and Dentistry. The college admits students based on the NEET exam held every year.
Institute of Science
IT has around 13 departments dealing with modern science, interdisciplinary and research centres under it. The Institute of Science offers undergraduate, post-graduate and doctoral courses in Science, Technology, Geophysics, Computer Applications, Industrial Microbiology, Electronics Instrumentation and Maintenance, etc.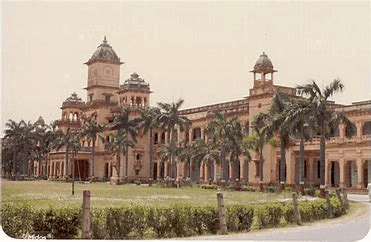 Institute of Agricultural Sciences
This institute started in the year 1931 is the first institute providing postgraduate courses in agricultural sciences in India. They also offer undergraduate courses since the year 1945.
Institutes of Environment and Sustainable
This institute started in the year 2010 aims to develop and advance the knowledge of technology and processes for sustainable development. It aims at a better understanding of critical scientific and social issues related to sustainable development goals through guided research.
Institute of Management Studies
It is a business school under Banaras Hindu University established in the year 1968, known as Faculty of Management Studies (FMU). It offers courses including Masters of Business Administration (MBA) and undergraduate business and management courses.
Faculties
Banaras Hindu University offers top-notch education in various fields. The faculty at BHU include those of –
Ayurveda
Arts
Education
Performing Arts
Law
Vidya Dharma Sankaya
Social Sciences
Visual Arts
Commerce
Inter-disciplinary Schools
The institute has the following 4 inter-disciplinary schools under it-
DBT-BHU Interdisciplinary School of Life Sciences
DST Centre for Interdisciplinary Mathematical Sciences
Centre of Food Science and Technology
The School of Biotechnology
Courses
Banaras Hindu University offers many courses in various streams and specialties. It offers undergraduate, postgraduate, diploma and doctoral courses in various subjects. BHU offers the following courses-
Streams/ Subjects-
Law
Science
Business and Management
Medical and Health Sciences
engineering
Teaching and Education
IT and Software
Architecture and Planning
Nursing
Banking, Finance and Insurance
Design
Arts- Fine, Visual and Performing
Humanities
Social Sciences
Hospitality and Travel
Accounting and Commerce
Mass Communication and Media
The major popular courses at BHU amongst students are-
Bachelors of Technology (B. Tech)
Masters in Technology (M. Tech.)
Master of Business Administration (MBA)
Masters in Arts (M. A)
Bachelors in Commerce (B. Com)
Masters in Commerce (M. Com)
PhD
Bachelor of Arts (B. A.)
Masters of Science (MS), etc.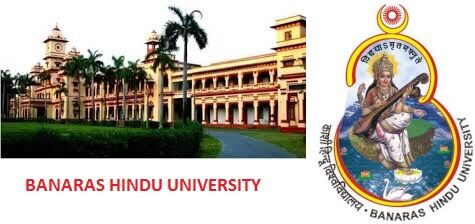 Admission
The admission at Banaras Hindu University is through entrance exams like Undergraduate Entrance Exam (UET) and Post-graduate Entrance Exam (PET). Other accepted entrance exams at BHU are CAT for Business and Management courses, NEET and NEET- PG for Medical courses, SET and RET.
Scholarships
Banaras Hindu University offers various scholarships and financial support to students in need for their education. BHU offers the following scholarships to its students-
Scholarship for Blind Students for the free lunch and dinner under the Annadaan Yojna and Rs. 5000 per annum to each student.
Cash Awards worth Rs. 4000 and 3000 to first two rankers in academics
Scholarship worth Rs.2000 per annum for 100 students from economically weaker sections
Dr. S. N. Ranade Scholarship for meritorious students in MBA Agri-Business program
Pyarelal- Prem Vati Memorial Scholarship worth Rs. 10,000 for top ranking MBA students in their first year
Various other scholarships and awards for merit are also available from time to time as announced by the university.
Research Centres
The institute has specialized centres for research funded by DBT, ICAR, ISRO and DSR. The research focuses on Science, Technology, Infrastructure and various other fields of education. BHU has the following research centres include-
Nano Science and Technology Center
Hydrogen Energy Center
DBT Centre of Genetic Disorders
Center for Environmental Science and Technology
UGC Advanced Immunodiagnostic Training and Research Center
Centre for Experimental Medicine and Surgery
Malviya Center for Peace Research (MCPR)
Centre for Rural Integrated Development (CIRD)
Center for the Study of Nepal (CNS)
Center for Study of Social Exclusion and Inclusive Policy (CSSEIP)
DST Center for interdisciplinary Mathematical Sciences
Affiliated Schools and Colleges
Banaras Hindu University has 3 schools and 4 colleges affiliated to it. The following schools and colleges have affiliation from BHU-
Schools-
Central Hindu Boys School
Central Hindu Girls School
Ranvir Sanskrit Vidyalaya
Colleges-
Arya Mahila Mahavidyalaya
Mahilla Maha Vidyalaya
DAV Post Graduate College
Vasanta College for Women
Vasant Kanya Mahavidyalaya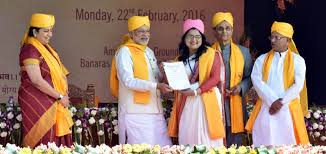 Hostels
BHU has 62 hostels out of which 41 are male hostels and 21 are female hostels. It also has 4 different hostels for international students in BHU. The hostels have their names from historic prominent figures of India like Lal Bahadur Shastri, Rani Laxmibai, M. Visvesvaraya, Kumaramangalam Birla and others. The hostels are also referred to as Halls of Residence and have state of the art infrastructure with facilities like Mess, Cafeteria, separate furnishing, common rooms and all the necessary essential facilities.
International Students and Faculty
Banaras Hindu University has students from different countries like USA, UK, Australia, Japan, China, Germany, France, etc. The international students have a separate international cell at BHU and 4 international student hostels for them. BHU has international faculty from various top universities of the world. Various guest lectures and seminars take place at BHU for students to get a global perspective and academic exposure from the international faculty and guest faculty. BHU is academic driven keeping in view the intricacies of the dynamic and global world to better prepare their students to be the leaders of tomorrow.
Festivals
Banaras Hindu University organizes many festivals around the year for its students and faculty including Saraswati Puja or Vasant Panchami, Intra-University Fest- Spandan, sports events and many other cultural activities, student festivals and events. Various cultural events and intercollege fests take place at BHU, which keeps the students engaged and provide them with a fulfilling experience. The various intercollege fest also takes place at BHU for the students to take part in, including various events and competitions related to the fashion show, dance, drama, sports and other fun activities.
Library and Labs
Library System
Banaras Hindu University has a vast collection of books, journals and other literary material at its Central Library. The Banaras Hindu University Library system got established by the donations made by P.K. Telang in 1917. Donations by Maharaja Sayajirao Gaekwad III of Baroda helped in the construction of the Central Library. The inspiration was to make a Central Library on similar lines as that of the British Library and its reading room. The BHU Library Systems includes Central Library, 25 departmental libraries, 8 Faculty libraries, and 3 Institute Libraries. The total collection of the library adds up around 1.3 million volumes and thousands of journals, along with a digital library through DELNET, INFLIBNET, for students, staff and faculty.
Labs
BHU has advanced state-of-the-art laboratories, well-equipped with the latest technology for its students, providing them with excellent research facilities and research environment.
BHU has the following Centres and Labs for Research-
Malaviya Research Center for Ganga, River Development and Water Resources Management
Malaviya Centre for Ethics and Human Values
The fields given focus at BHU under the Research Centres and Labs are-
Food Science and Technology
Genetic Disorders
DST- Centre for Interdisciplinary Mathematical Sciences
Women Studies and Development
Centre for Brain Research
Nano Science Technology Unit
Hydrogen Energy Centre
Faculty
Banaras Hindu University has a highly trained and dedicated faculty for the students. The faculty holds degrees from various best colleges around the world. The faculty and staff aim at providing prime quality education and a great research environment to the students, so that they can excel in their careers and achieve their dreams. Various guest faculty both from India and abroad, regularly visit BHU for guest lectures, seminars and conferences. Events like these provide students to get an opportunity to engage and involve in discussions with the premier professors of the world and gain insight on varied issues. It helps them get a global perspective and keeps them in sync with the changes in the dynamic and complex professional world outside so that they can emerge victorious in whichever field they enter.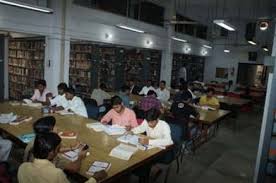 Student Life, Amenities and Extra-curricular Activities
The student life at Banaras Hindu University is very fulfilling and enriching, creating memories of a lifetime for one. The students engage themselves in various extra-curricular activities like sports, festivals, hobby centres, intra-college events, inter-college events, college fests, dance, drama, NSS, NCC and many other activities.
Students at BHU are active in academics and extra-curricular activities with a great research environment. Various seminars, conferences, industry visits, guest lectures, site visits, internships opportunities get provided to the student of BHU to help them learn and foster learning through different modes and practical training.
Placements
Banaras Hindu University, one of the oldest and most prominent universities in India, has produced various notable alumni. Each year BHU students get brilliant placement opportunities from various domestic and international companies with alluring packages.
The highest package offered to BHU students for the year 2019 was 1.5 crores per annum and the average package was around 32 LPA.
The top recruiters hiring from BHU include renowned companies like Adani, Idea, HDFC, Cafe Coffee Day, IDBI, Pearl Academy, SBI, Network 18, Amazon, ICICI Bank, Zee Media, Wipro, Arcil, Tech Mahindra, Hilton, Bosch, DHL, Infosys, Polaris, Aditya Birla, Mother Dairy, Godrej and many others.
Notable Alumni
Banaras Hindu University is one of the most distinguished Universities in India. The notable alumni of BHU include C. N. R Rao, Raj Narain, Ashok Agarwal, Madhav Sadashiv Golwalkar A. K. Narain, Harkishan Singh, Jagdish Kashyap, Basanti Dulal Nagchaudhuri, Robert M. Pirsig, Koenraad Elst, Narla Tata Rao and any other eminent people in India and abroad.
The notable faculty and administrator of BHU includes- Ganesh Prasad, A. K. Narain, N. Rajam, Omkarnath Thakur, Prafulla Kumar Jena, Sarvepalli Radhakrishnan, K. L. Shrimali, Moti Lal Dhar, Sir Sundar Lal and many others.
Banaras Hindu University has a name in the best universities of India with its excellent campus, trained faculty, high placement rates, attractive packages and brilliant students who become the luminaries in whichever field they pursue.
Frequently Asked Questions (FAQs)
How to reach Banaras Hindu University?
Banaras Hindu University is situated in Varanasi, Uttar Pradesh. The nearest airport is Babatpur which is 35kms away from BHU. Direct flights are available from New Delhi, Agra, Kolkata, Mumbai, Lucknow and Bhubaneswar. Taxis are available right outside the airport for BHU.
Easy Railway and Road connectivity are also available with the nearest railway station being Varanasi Cantt. Railway Station and Mughal Sarai Railway Station.
Does Banaras Hindu University have hostels for all streams of students? How are the hostels?
Hostels are available for all students at Banaras Hindu University with mess facility. BHU has 62 hostels- 41 male hostels and 21 female hostels and also has 4 international student hostels. The hostels are located inside the campus and have all essential facilities for the students, making their stay very comfortable with an excellent study environment for students.
What entrance exams are there for admission at Banaras Hindu University?
The admission at Banaras Hindu University is through entrance exams like NEET, SET, UET, PET, RET and CAT
How is the placement at Banaras Hindu University?
Banaras Hindu University has a splendid placement rate with around 90% placement rate. The top recruiters include conglomerates and renowned companies like Adani, Idea, HDFC, Cafe Coffee Day, IDBI, Pearl Academy, SBI, Network 18, Amazon, ICICI Bank, Zee Media, Wipro, Arcil, Tech Mahindra, Hilton, Bosch, DHL, Infosys, Polaris, Aditya Birla, Mother Dairy, Godrej, etc.
The highest package offered to students at BHU for the year 2019 was as high as 1.5 Crores per annum.
What all facilities do Banaras Hindu University provides for its students?
BHU offers a wide range of facilities to its students like hostels with the mess facility, computer centres, labs, workshops, sports complex, banks, post offices, student health centres, hospitals, shopping complex, canteen, computer centre, international centre, placement cell and a host of other facilities needed by the students.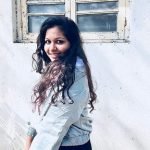 I am a law student at New Law College, Pune. Reading books, sports and learning new languages are a few of my interests. I am inspired by various cultures around the world and like reading about them.