Reading Time:
3
minutes
Today India is developing at an extremely fast pace. In order to do so, we need experts in various fields. Fields such as architecture and technology are essential to help us develop. Experts in these fields are only produced in the best of colleges. One such college is APJ Abdul Kalam Technical University. Let us learn more about it –
Location: IET Campus, Sitapur Road, Lucknow, Uttar Pradesh 226021
Established: 2000
Motto: yogaḥ karmasu kauśalam (Excellence in action is yoga)
Type: State Government University
Vice-Chancellor: Vinay Pathak
Campus: Urban
Affiliation: UGC, AICTE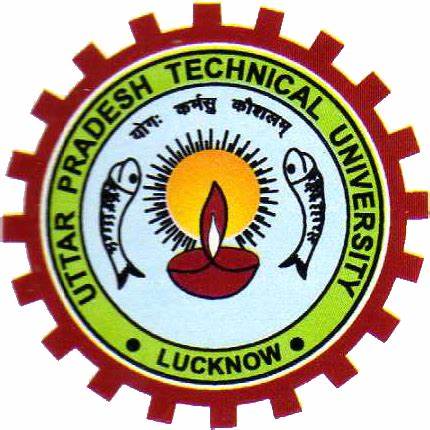 Overview
The government of Uttar Pradesh established Dr. A.P.J. Abdul Kalam Technical University, formerly known as Uttar Pradesh Technical University in 2000. Being one of the largest technical universities in India, it has a number of colleges affiliated to it. Due to this, it has been sub-divided into five zones with 45-50 colleges in each zone.
Course
A.P.J. Abdul Kalam Technical University offers various courses at different levels to its students. They include:
Bachelors courses-
Masters courses-
MBA
M. Tech.   
Master of Design
MCA
M. Pharm.
Ph.D.-
Architecture
Biotechnology
Chemical Engineering
Chemistry
Civil Engineering
Computer Science and Engineering
Computer Application
Electrical Engineering
Electronic Engineering
Environmental Science and Engineering
Mathematics
Management
Mechanical Engineering
Pharmacy
Physics
Textile engineering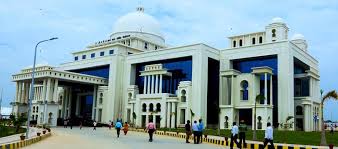 Admission
Bachelors
Admission is granted to those who have completed their 12th standard in any recognized college from any recognized board.
Masters
APJ Abdul Kalam Technical University has its own entrance exam that students must pass in order to gain admission
Ph.D.
Students must have a Master's degree in order to apply for the Ph.D. program.
Affiliated Colleges
Several colleges and institutes have been affiliated with APJ Abdul Kalam Technical University. They include:
Anand College of Pharmacy, Agra
United Institute of Technology, Allahabad
Future Institute of Management and Technology, Bareilly
Greater Noida Institute of Technology
Institute of Management and Research, Ghaziabad
Smt. Vidyawati College of Pharmacy, Jhansi
Kanpur Institute of Technology
Lal Bahadur Shastri Institute of Management & Development Studies, Lucknow
Sacred Heart Institute of Management & Technology, Sitapur
School of Management Sciences, Varanasi
Placement
Being one of the best technical colleges, the APJ Abdul Kalam Technical University attracts various companies. Some of the best companies in the country come here to offer placements to its students. They include:
HCL
IBM
BYJU'S
Goldman Sachs
BPL
BHEL
Godrej
Infosys
Tech Mahindra
Heinz
The college has also partnered with various organizations to offer various internships to its students
Research Grants
The college gets various grants in order to facilitate research. The grants include:
Visvesvaraya Research Promotion Scheme
Conference Grant
Travel Grant
Homi Bhabha teaching Assistant Fellowship

Alumni
The University has produced various bright minds who have excelled in various fields, they include:
Ruchita Misra – author,
Reecha Sinha – actress,
Vinay Kumar Pathak – VC of Dr. A.P.J. Abdul Kalam Technical University,
Swati Maliwal – chairperson of Delhi Commission for Women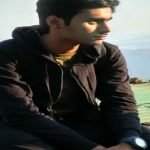 I am a student of Saint Xavier's College, Mumbai.
I like playing and watching sports. I also like to read crime novels and mythological stories.