Reading Time:
9
minutes
Indian Institute of Technology (IIT), Roorkee is a public institute focused on technology and research. Established in the year 1847 in Roorkee, Haridwar, IITR is the second oldest technical institution in Asia. As one of the earliest jewels in the Indian education system, this prestigious institute is a brand known for providing superior quality technical education.
The institution has a prestigious record of notable alumni holding significant positions such as Chairmen of Railway Board of India, UGC, Telecom Regulatory Authority of India, Directors of IIT etc. IIT Roorkee and its alumni have also played an active part in the development of the technical and scientific field in India and abroad.
Motto: "श्रमं विना न किमपि साध्यम्" – "Nothing can be achieved without hard work".
Director: Mr Ajit K. Chaturvedi
Affiliation: University Grants Commission (UGC)
Website Link: https://www.iitr.ac.in/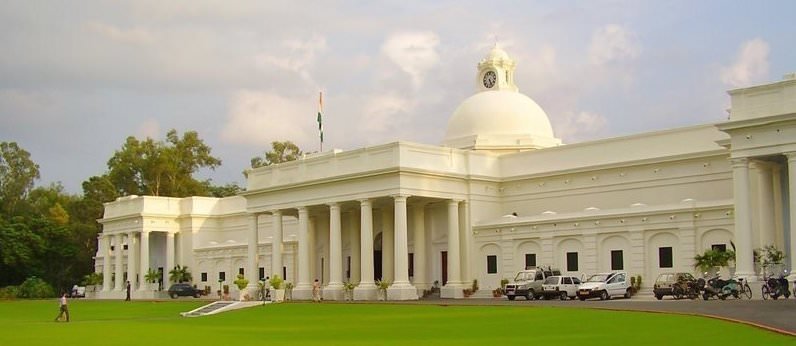 Mission:
The mission of this public institute is to create an environment that fosters the growth of intellectually capable, innovative and entrepreneurial professionals, who contribute to the growth of science and technology in partnership with the industry and develop and harness it for the welfare of the nation and mankind.
Vision of IIT Roorkee:
The vision that drives this IIT is to to attain excellence on a global level in the field of education & to create a sustainable and equitable society through innovative research in the field of science and technology.
Achievements:
Ranked 6th on the National Institutional Ranking Framework (NIRF), Ministry of Human Resource, 2020.
Ranked 383rd on the QS World University Rankings, 2020.
The institution is ranked 11th by National Institutional Ranking Framework, 2019, by Department of Management Studies.
Ranked 35th by Emerging Economies University Ranking, 2019.
IIT Roorkee Motorsports represented India on an international level in 2011, 2012 & 2013.
History of IIT Roorkee:
IIT Roorkee is the first engineering college established by Lieutenant Governor Sir James Thompson in British India, in 1847. Earlier known as Thomson College of Engineering and University of Roorkee, the institution was started to educate local people to help with public work. One of the oldest engineering departments in India, the Department of Civil Engineering was established in IIT Roorkee in 1847. The renowned, Mahatma Gandhi Central Library was inaugurated in 1848. The Department of Architecture(1969) of IIT Roorkee is the first department in India to offer a master's degree in Architecture (M.Arch.). The 25 acre campus of the Institute of Paper Technology, Saharanpur, was merged with IIT Roorkee in 1978. In 2001, IIT Roorkee received the status of IIT and is ranked 7th in the category of institutions of national importance.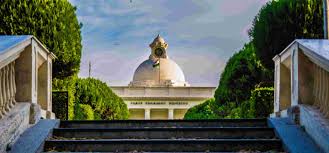 Campus Infrastructure:
IIT Roorkee has a sprawling campus of 365 acres in Roorkee with another campus of 25 acres in Saharanpur and a 10-acres campus in Noida. The campus is well equipped with:
21 Academic Departments
1 Academic Centre
20 Hostels for girls & boys
6 Hostels for married students
3 Centres of Excellence
5 Academic Service Centre
3 Supporting Units
13 Board Rooms (for placement interviews)
1 Video Conference Room
A Seminar Hall
1 Bose sound system equipped Auditorium
A Convocation Hall
4 Guest Houses
Residential Area (for staff)
Sports infrastructure has been provided for Basketball, Football, Badminton, Tennis, Squash, Cricket, Hockey and various other indoor sports. The Mahatma Gandhi Central Library established with a few donated books, now has a total of 3,50,000 documents in all media. The library is air conditioned and occupies an area of 90,000 sq. ft, with a WiFi enabled open reading room. All the 20 hostels at IIT Roorkee are equipped with WiFi, food mess, cyber cafe and canteens which are open throughout the night.
Admission:
Admissions for undergraduate and postgraduate courses take place through Joint Entrance Examination (JEE) and GATE respectively. Various test centers are set up at locations all across the country for the examinations . For the two-year MBA course, admission is through the Common Admission Test (CAT). The merit list for admission is generated on the basis of marks in the qualifying test results of JEE, GATE AND CAT. The cut off for admission is based on ranking in JEE or GATE.
Courses Offered at IIT Roorkee:
IIT Roorkee offers undergraduate, postgraduate and doctoral courses in fields of Technology, Architecture & Management. The institute offers a total of 12 courses for 4-year B.Tech and along with a 5-year integrated dual degree in Bachelor of Architecture. Students opting for M.Tech. and M.Sc. courses can take admission through JEE. The institute offers 61 postgraduate courses and various doctoral programs with admission through NSAT. The admission for the 2-year residential MBA program takes place through CAT.
The list of courses offered by IIT Roorkee are: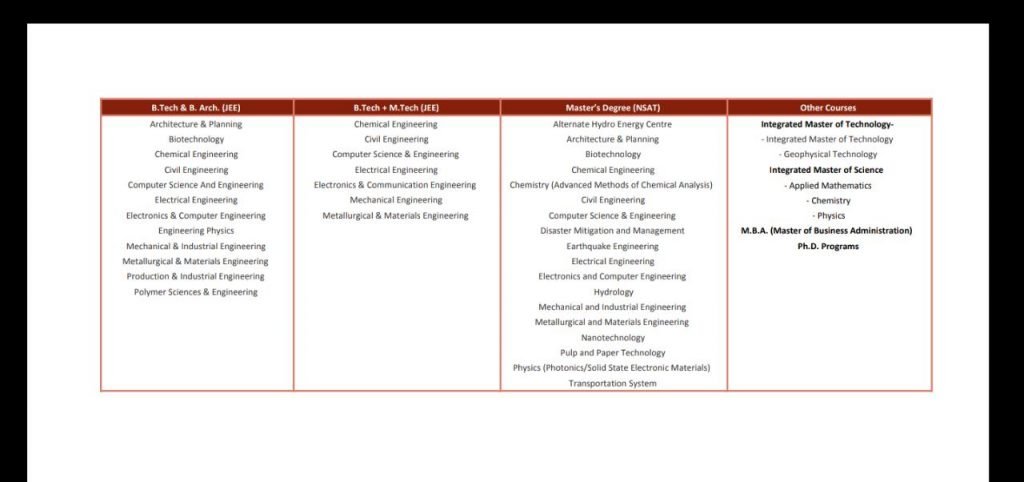 Scholarships and Awards:
IIT Roorkee offers various scholarships and awards to meritorious students.
James Thomason Scholarship: Rs. 25,000/- for the first 275 students with mandatory requirement to maintain a grade point of 8 & higher at the end of every academic year.
Merit-cum-Means Scholarship: Offered to 25% of undergraduate students. This scholarship is also available for students pursuing M.Sc.
Engineers India Limited (EIL) Scholarship: Awarded to SC/ST students pursuing undergraduate courses.
Free Mess Facilities: Provided for SC/ST students pursuing undergraduate courses in Engineering.
Student Exchange Programs: Inbound and outbound programs are organized for students from IIT Roorkee as well as other countries.
Academic Collaboration and Research:
IIT Roorkee has a MOU signed with various research organisations like:
Intel Technology Pvt. Ltd
Aryabhatta Research Institute of Observational Sciences (ARIES), Nainital
Indian Institute of Petroleum Development, Dehradun
Department of Atomic Engineering, Mumbai (DAE)
Every year, students from over 50 countries get enrolled in IIT Roorkee for various undergraduate and postgraduate courses. Water Resources Development and Management (WRDM) and the Department of Hydrology run a special postgraduate program in collaboration for the students of the Afro-Asian region. IIT Roorkee also offers Government of India and UNESCO sponsored courses under the Department of Hydrology. The State Emergency Operation Center (SEOC) in Dehradun is also planning to link itself with the data center of an earthquake early warning system developed by IIT Roorkee.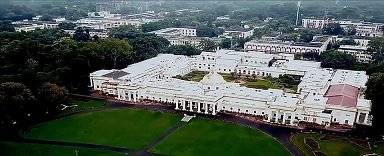 Hostel Activities:
To keep students engaged, various activities like midnight tournaments, computer warfare and other activities are organized at the hostel and are the highlights of the hostel life at IIT Roorkee. This ensures a memorable and worthwhile experience for students studying and staying on campus.
College Activities and Student Life:
IIT Roorkee has 3 college fests every year:
Thomso: The Cultural Festival
Sangram: The Sports Festival
Cognizance: Technical Festival
The various Hobby Clubs on campus, are:
| | | |
| --- | --- | --- |
| Electronics Club | Star Gazing Club | Gardening Club |
| Fine Arts Club | Software Development Club | Stamp Collecting Club |
| Photography Club | Model Club | |
Clubs with indoor games and other activities are:
UG Club
PG Club
Alaknanda Club
Students can take part and join Societies and Activity Groups like:
| | | |
| --- | --- | --- |
| Cultural Council | Various Technical Societies | Light Section |
| Spice Macay | Program Management Section | Music Section |
| Choreography Section | Literary Section | Kshitij Society |
| Dramatics Section | Audio Section | Cinematic Society |
The NSO (National Sports Organisation) established at IIT Roorkee for large-scale participation of students in sports. The sports included are:
| | | | |
| --- | --- | --- | --- |
| Cricket | Tennis | Swimming | Table Tennis |
| Badminton | Basketball | Yogic Exercise | Squash |
| Athletics | Football | Weight-lifting | Gymnastics |
| Rowing | Volleyball | Kho-Kho | Hockey |
Inaugurated in 2010, IIT Roorkee Motorsports is the unique Formula One style race car event. It has represented India on an international level in 2011, 2012 & 2013. Integrated Rural Development (SIIRD) program initiative started by the students of IIT Roorkee for a sustainable development model in the village named 'CHHARBA'.
Placements at IIT Roorkee:
IIT Roorkee, receives almost 100% placement from major companies, domestic and international hiring students with a hefty package. IITR has a name in the field of technical, engineering and scientific education for producing hardworking and best students in their respective fields. Every year major Indian and International companies come to the campus for the in- campus hiring process. Major companies for placements include:
| | | | |
| --- | --- | --- | --- |
| Microsoft | Jaguar Land Rover India | Uber | Accenture |
| Oracle | Google | Sprinklr | OYO Rooms |
| JP Morgan Chase & Co. | Bajaj Auto | American Express India | Cisco |
| Amazon India | Cognizant | Siemens | Reliance Industries |
The highest pay package offered in the academic year 2018-2019 was:
International: Rs. 1.5 Crore per annum
Domestic: Rs. 47 Lacs per annum
The highest paying recruiter was Microsoft with Rs. 1.5 crores and Uber with Rs. 1.2 Crores per annum.
IIT Roorkee Alumni:
IIT Roorkee provides an impeccable quality of technical education as one of the institutions of national importance. The notable list of alumni of IIT Roorkee includes 10 Padma Awardees and 25 Shanti Swarup Bhatnagar Prize for Science and Technology Winners.
The IIT Roorkee Alumni Association,registered under the Society Registration Act, organised the Distinguished Alumni Awards. Contributions towards academics, Science & Technology, Social Sciences, Engineering & Public Administration, Corporate Development/Entrepreneurship & Service to the Society are awarded. IIT Roorkee Alumni Association has 31 local chapters and 3 chapters abroad which encourage alumni relation with the Alma Mater. Student Alumni Mentorship Program takes place each year to help students achieve their career aspirations by interacting with the mentor alumni. IIT Roorkee holds a name in the engineering and technical field to produce excellent students who go further and achieve up to their best potential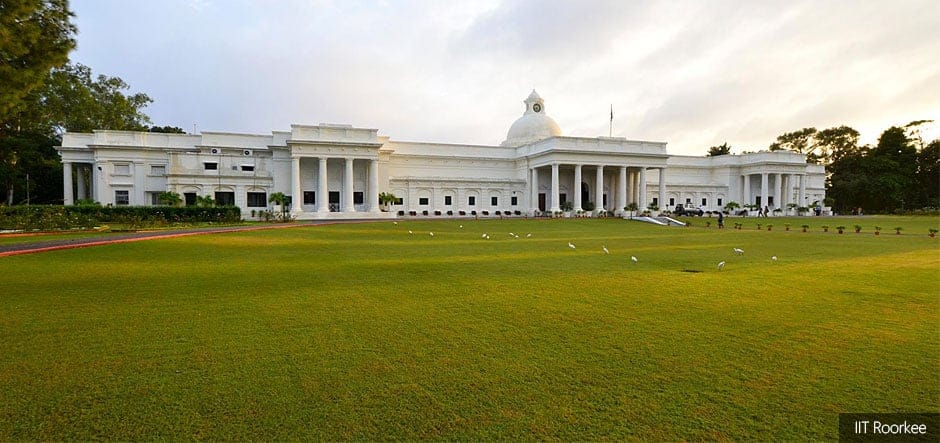 FAQs
How do I reach IIT Roorkee?
IIT Roorkee is well connected by Road and Rail transport. The nearest airport is in Dehradun, which is 70 km away and Delhi which is 180 km away from the campus. IIT Roorkee can be best reached via Delhi by Bus or Train. (Trains like Shatabdi take 4 hours from Delhi)
What is the fee structure of the institute?
The fees for undergraduate courses in the general category is approximately Rs. 2.8 Lac per annum. The fees for postgraduate courses in general category is approximately Rs. 1 lac for M.Tech/M.Arch. The fees for MBA course in general category is approximately Rs. 4.8 lacs.
How is the weather at the campus?
The weather is extreme, both during summers and winters. It receives an average rainfall in the months of July and August. The summer temperature goes up to around 42-43 degrees and winter temperature falls down to as low as 1 degree.
Is the campus ragging free?
Yes, the campus is completely ragging free and college takes strict actions against any form or kind of ragging by anyone.
What are the hostel timings?
The hostels are open 24/7 but an entry is required from female students leaving the hostel premises after 9 pm. All students are not permitted to leave the campus after 11 pm except in case of an emergency.
What are the essential facilities offered on campus?
All essential facilities like WiFi, canteens, stationery shops, gym, ATM's, study rooms, TV rooms, Hospitals, etc are available to ensure that students have a convenient and comfortable experience on campus.
How many students share the hostel facilities?
The hostel for 1st year students is available on a dual sharing basis. After the 1st year, students can opt for single bed hostels on the basis of their preferences.
When are the holidays and term breaks for students?
Students are provided with a Summer break from May to mid-July and a Winter break from November to early January.
When can students take up internships?
The students can take up internships during the summer and the winter break.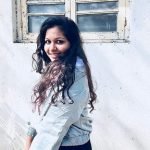 I am a law student at New Law College, Pune. Reading books, sports and learning new languages are a few of my interests. I am inspired by various cultures around the world and like reading about them.