Reading Time:
17
minutes
[xyz-ips snippet="gurgaon-ad-script"]
Gurgaon, now known as Gurugram is one of the 22 Districts of Haryana in northern India. Gurugram city is the administrative headquarters of the district. It has become a leading financial and industrial hub with the third-highest per capita income in India. The city's economic growth story started when the leading Indian automobile manufacturer Maruti Suzuki India Limited established a manufacturing plant in Gurgaon in the 1970s. The growing industrialization and urbanization have given a boost to the educational sector Gurgaon which has lead to a wide number of parents looking for the most renowned schools to enroll their budding stars in. Here are the Top 18 Best Schools in Gurgaon for the year 2020!
1. Vega Schools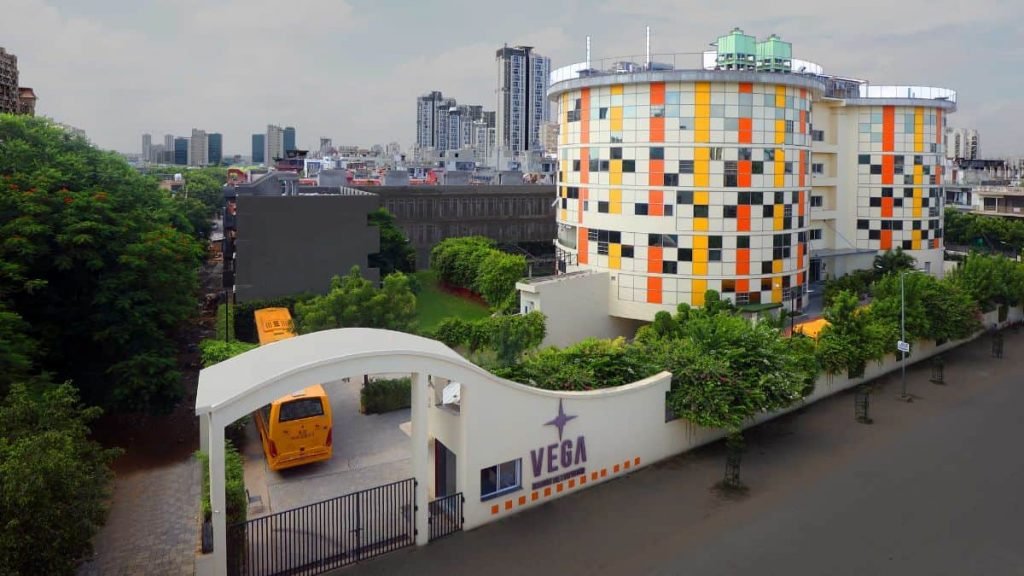 Address: Vega School – Near Eldeco Mansionz Sohna Road Sector 48 Gurugram, & Vega School – Near Emaar Palm Hills Sector 76, Gurugram
Board: CBSE
Type: Day Boarding
Hostel facility: Not Available/Available – Not available
Classes offered: Sector 48 – Pre Nursery till Grade 5, Sector 76 Pre Nursery till Grade 10
Admission Eligibility: 02 years as on 31st March
Vega is a highly-awarded progressive CBSE school with two campuses in Gurgaon. Their balanced approach to education is based on both Problem Based Learning and a focus on holistic development for each child. Their motto is 'Less Pressure, More Learning. They are a founding member of the Global Schools Alliance.
Problem-based learning incorporates all the components you expect from a progressive school: inquiry-based learning, experiential learning, projects, and more. These methods result in increased depth of knowledge and critical thinking skills. The National Education Policy has declared that all schools must move toward these methods, and Vega is already fully compliant.
Classrooms are child-centric and allow for developing each child's natural talents while ensuring all students have a strong foundation. Lessons follow the iLead Cycle, a proprietary system of instruction that leads to collaboration, research, public speaking, and personal ownership of learning. Lessons are tied to the real world and are multi-disciplinary. Students participate in dance, music, theatre, art, gymnastics, martial arts, and various sports in addition to academics.
2. Heritage Xperiential Learning School Gurgaon
Address: CRPF Road, Near, Rajesh Pilot Chowk, Sector 62, Gurugram, Haryana 122005
Type: Co-education
Hostel facility: Not Available
The Heritage Xperiential Learning School in Gurgaon is among the top 25 private schools and one of the best schools in Gurgaon. Mr N.C. Jain, is the founder of this educational institute. Along with providing quality education to over three thousand three hundred students, the school ensures to keep up with all the modern facilities including weather-controlled classrooms equipped with audio-visual aids, subject laboratories with latest equipment for young scientists, resource room, a library with 15,000 books for voracious readers, medical room to give instant relief from any discomfort, playground with world-class sports equipment and a cafeteria to boost the energy levels whilst satisfying the taste buds.
3. KR Mangalam Global School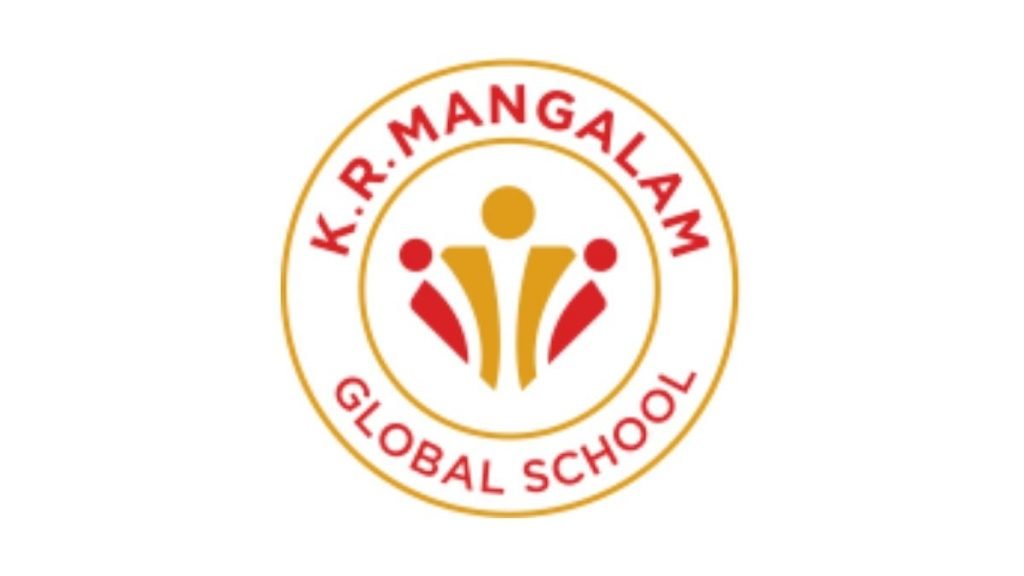 Address: Block D, South City I, Sector 41, Gurugram, Haryana 122003
Board: IB
Type: Co-education
Hostel facility: Not Available
KR Mangalam Global School is a co-educational school in Gurgaon. The school aims to provide good quality education to students. It is a day school affiliated with the IB board and has classes for students till the 5th grade. The school tries to nurture global citizens who would emerge as world leaders in the future. The school uses English as the medium of communication for most subjects. Since it is an IB school with classes till the 5th grade, it follows the IB Primary Years Program. This is an international curriculum aimed at children till the age of 11. It focuses on the development of the child inside and outside the classroom. The course aims to challenge students to excel in learning and personal growth.
The school understands the need for a good environment for its students and does its best to provide students with good facilities. These help students learn quickly and concentrate and understand better. The classrooms in the school have learning stations where students are asked to solve a problem and answer questions using the materials provided. It also has a library as well as visual arts and performing arts studios. The school also encourages its students to remain fit and healthy. For this reason, it promotes sports and other activities in the school. The school has facilities for various sports like basketball, cricket, football, golf, shooting, skating, tennis, chess, table tennis, taekwondo, gymnastics and yoga.
4. KR Mangalam World School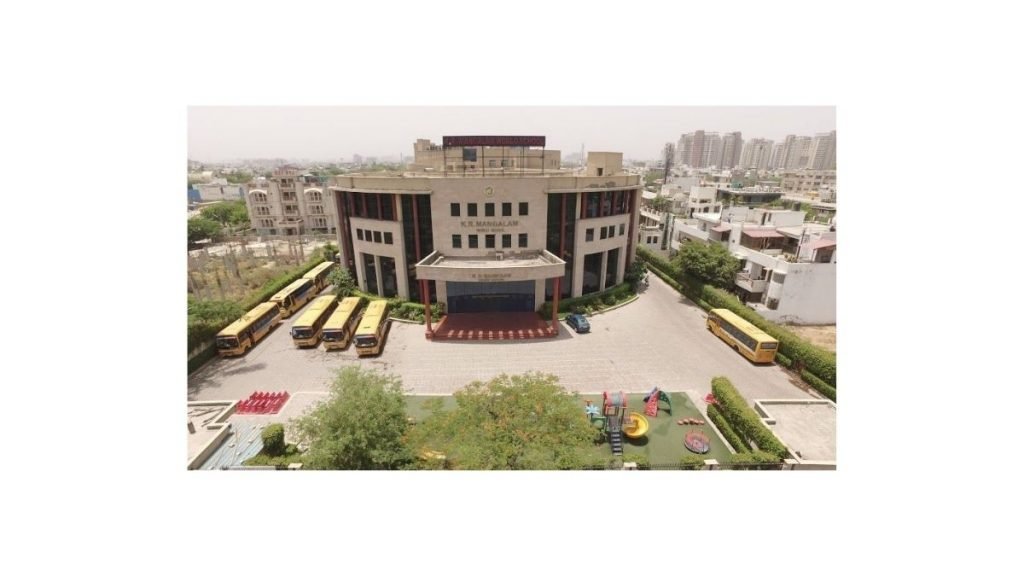 Address: K.R. Mangalam World School E- Block, South City I, Gurugram, Haryana 122001
Board: CBSE
Type: Co-education
Hostel facility: Not Available
KR Mangalam World School, is a co-educational school in Gurgaon. The school aims to provide good quality education to students. It is a day school affiliated with the CBSE board and has classes for students till the 12th grade. The school uses English as the medium of communication for most subjects. In the 10th grade, students study subjects like English, Mathematics, Science, Social Science, Artificial Intelligence and Hindi/German/French/Sanskrit. The school offers students in the 11th and 12th grades the choice of pursuing either arts, science or commerce. This gives students an option to decide what career path they wish to follow and study the subjects they require to pursue the career of their choice.
In the 11th and 12th grade, depending on the stream students opt for, they can study subjects like English, Mathematics, Physics, Chemistry, Biology, Computer Science, Informatics Practices, Economics, Business Studies, Accountancy, Legal Studies, History, Sociology, Political Science, Psychology, Painting or Physical Education. The school has modern-smart classrooms, well-equipped labs and a well-stocked library. The school also encourages its students to remain fit and healthy. For this reason, it promotes sports and other activities in the school. The school has facilities for various sports like chess, table tennis, badminton, football, gymnastics, cricket, taekwondo, tennis, skating and shooting.
5. Lotus Valley International School
Address: Nirvana Road, Behind North Close, Block M, South City II, Sector 50, Gurugram, Haryana 122018
Board: CBSE
Type: Co-education
Hostel facility: Not Available
With the motto of the school being "Education is a Social Process. Education is growth. Education is not a preparation for life: Education is life itself.", the school makes the student's life comfortable by providing amenities such air conditioning, auditorium, daycare, laboratory, library, smart classes, robotics, transport and much more. The school won the "Best Standalone School of the Year Award-2015" at the 5th National Convention on Indian Education organized by Franchise India on 10th June 2015. The education level extends up to grade 12 where it provides science, commerce and humanities stream to choose from.
6. DAV Public School Gurgaon
Address: Urban Estate, Sector 14, Gurgaon 122001
Board: CBSE
Type: Co-education
Hostel facility: Not Available
This school tries its level best to inculcate Academic excellence and holistic development, Intercultural awareness and international tolerance, Acceptance and appreciation of global diversity, A sensitivity towards environmental conservation, Awareness about issues of global concern, An inclination to work collaboratively towards resolving such issues. The Learning Resource Centre (LRC) of the school has evolved over the years and is today recognized as one of the premier school libraries incorporating the latest technological innovations to make it user-friendly and eminently accessible. The school premises is a perfect blend of a modern building equipped with the highest safety and hygiene standards.
7. Pathways World School Gurgaon
Address: Aravali Retreat, Off, Sohna – Gurgaon Rd, Gurugram, Haryana 122102
Board: CBSE, IB
Type: Co-education
Hostel facility: Available
The school is located amidst the Aravali Ridge where there is mounting concern about losing the fragile ecosystem to human greed for material progress, manifested through the issues of stone quarrying, rock mining and deforestation. It is an international baccalaureate school for approximately 2000 students from Pre Nursery to Grade 12.
To make studying more exciting and interesting, pathways have introduced whiteboard and projection screens. Besides that, it has facilities such as studios, amphitheatre, atrium and design and technology workshops. For the child to explore his athletic side, the school provides various facilities such as horse riding, basketball, tennis and squash courts, golf putting screen, Olympic size soccer field, half Olympic size swimming pool, badminton, pool/ billiards, gymnasium and a lot more.
8. GD Goenka World School Gurgaon
Address: GD Goenka Education City Sohna – Gurgaon Road Sohna, Haryana.
Board: IGCSE, IB, CLS
Type: Co-education
Hostel Facility: Available
GD Goenka World School popularly known as GDGWS Gurgaon was established in 1982 and it is located in the Education City, Gurgaon. It is a co-education institution affiliated to the Central Board of Secondary Education (CBSE). Its students take the AISSE (Class x) and AISSEE (Class xii) Exams yearly.
The school covers about 60 acres and accommodates 9 buildings with a built-up area of about 1mil sq.ft. its campus is fully air-conditioned with 24/7 power backups. GDGWS is equipped with flexible, spacious subject-based classrooms as well as technological aids, like P.C projector, camera etc. The campus also boasts of a campus-wide wireless networks, smart classrooms, fully equipped laboratories, library, book and stationery store, academic and counselling office, guidance cell, sports facilities for soccer, hockey, basketball, volleyball etc., and office of special education for people living with disabilities, a fitness centre, spa and salon. GD Goenka is popular for a unique approach to teaching that pays greater attention to age and the ability to offer a particular subject.
9. Suncity School Gurgaon
Address: Sector – 54, Suncity, Township, Gurugram, Haryana 122011
Board: CBSE, IB, IGCSE
Type: Co-education
Hostel facility: Not Available
Suncity school established in the year 2006 has ranked among the top 25 private schools in Gurgaon. The school mission includes being committed to building the child's confidence and self – esteem and offers a strong developmental programme integrating academics and hands-on participation to inspire a love for learning and accomplishment. The school has an outstanding academic result. Apart from the, it provides facilities such as swimming pool, gymnasium, indoor games, medical checkup. The school has technology-assisted e-learning tools to enrich the students' learning experience.
10. GD Goenka Global School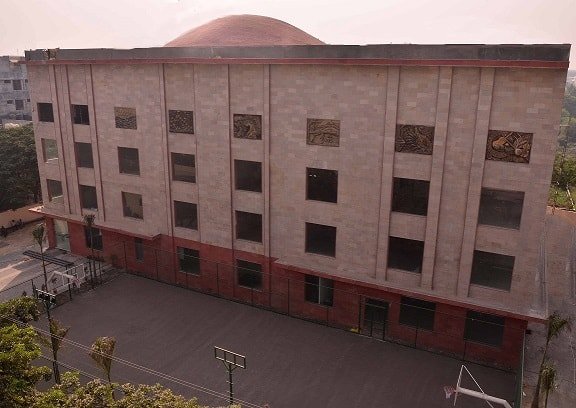 Address: S-3130, Near Neelkanth Hospital, DLF 3, Gurgaon, Haryana 122010
Board: IB
Type: Co-education
Hostel Facility: Not Available
GD Goenka Global School, Gurugram is one of a kind institute. The main aim of the school is to enhance the Indian education system. The establishment is at par with the global standards and takes great pride in doing so. This institute is a prominent body in the 'new-age' India which is more about focusing at the global level. The fees are extremely reasonable, especially as compared to the other schools, as it is well worth considering the platforms, training and the chances it offers to its students.
The GD Goenka Global School, Gurugram was established in the year 2018. This institute is part of the prestigious GD GOENKA GROUP, which was established in the year 1982. With its successful roots in the field of Real estate, travels and exports, the group ventured into the education sector as well. This brought about the establishment of the GD Goenka Public Schools. The Goenka Group takes pride in being able to establish innovative changes much-required in the Indian education system.
11. Pathways School Gurgaon
Address: Aravali retreat off Gurugram – Sohna Road, Gurugram 122102
Board: IB
Type: Co-Education
Hostel Facility: Not Available
Pathways School was established in 2003 as a member of an international group of K12 and pro-primary schools located in Gurgaon. Pathways school offers the primary years program(PYP), the middle years program(MYP), and the Diploma program(DP) of the International Baccalaureate.
The school incorporated the multiple intelligences approach developed at Havard University, by Howard Gardner. The school academic curriculum follows that of the International Baccalaureate and its systems assure entrance into first-class universities around the world. Pathways also encourage the development of multiple talents and extracurricular interests in sports, theatre, music and dance with dedicated facilities and departments.
The school incorporates technology as an extensive learning tool, every senior student is required to own a laptop which is connected to the school's wide area network. The school is equipped with science laboratories, a library, Arts and crafts, dance studios, A.C equipped classrooms with interactive whiteboards, projection screens to integrate Information, Communication Technology, sports facilities which include Olympic sized soccer field, cricket pitch and practise nets, synthetic tennis and basketball courts, golf printing area, horse riding etc.
12. The Shri Ram School, Aravali
Address: Hamilton Complex, Phase IV, PLF city
Board: IB,ICSE
Type: Co-education
Hostel Facility: Not Available
The Shri Ram School, Aravali (TSRS) is a co-education private school established in 1988. It is affiliated to the ISC and ICSE board and also offers the International Baccalaureate program. The school cumulatively expands to about 7.5 acres (30, 100m 2) at the age of the forest for the junior school and at the desert landscapes of Gurgaon for the senior school.
The school is equipped with a science laboratory, computer and ICT labs, Music and dance departments, Auditorium and assembly halls, a yoga room, and the Shri Mance (an all-weather performance area), AV room, workshop and the liberal arts studio, the SEN/NIOS room, lunchroom, the library which houses more than 18,000 books for children and adults including teachers, sports and recreational facilities like basketball court, badminton court, a soccer field, and also a state of the art indoor basketball court known as the Manju Bharat Ram hall. Transport buses for every transportation of students which is fitted with CCTV cameras, GPS and seat belts including an escort for security and comfort is also provided by the Shri Ram.
13. DPS Sector 45 Gurgaon
Address: Site No 1, Sector 45 Urban Estate, Gurgaon, 122003.
Board: CBSE
Type: Co-Education
Hostel Facility: Not Available
Delhi Public School (DPS), Gurgaon was established in 2002, in the memory of Smt. Mala Jaipuria. DPS belongs to the Delhi public school society. A non-profitable private organization, which aim to provide holistic development to students.
The school has fully equipped air-conditioned, spacious smart classrooms which provides animation and faster approach to teaching and learning. DPS has four libraries which include; junior primary library sector 47 and 45, middle school library and senior school library. The school also encourages the development of interest in arts and other extracurricular activities with its art department where students can learn sketching, colouring and painting, papercraft, clay modelling, painting, and sculpture. Its music department also lectures students on different streams of music which includes; Indian classical, semi-classical, western classical, western vocal, etc. and instrumental music department where students learn keyboard, drum, guitar, etc. The school also have dedicated laboratories for different subjects like science, psychology, language, etc. It also boasts of cutting edge sports facilities, a large auditorium, a gymnasium, and a medical room etc.
14. Salwan Public School Gurgaon
Address: Sector 15 Part 2, Sector 15, Gurugram, Haryana 122001
Board: CBSE
Type: Co-education
Hostel facility: Not Available
Founded by Late Pt. Girdhari Lal Salwan born in 1902, Salwan Sanatan Dharam High School for Boys and Salwan Sanatan Dharam High School for Girls came into being in 1942 in Peshawar when he realized his dream of education for all. The Salwan Boys School (1949), Salwan Girls School (1952) and Salwan Public School (1953) in New Delhi are the epitome of his commitment towards providing education to the children of resurgent India in the post-independence era. The students at Salwan are provided with a world-class infrastructure including a museum, mini zoo, cafeteria, swimming pool, daycare, libraries and laboratories. Apart from being encouraged in performing and visual arts, the students are offered activities such as Volleyball Tennis, Basketball, Athletics, Rock climbing, Chess, Table Tennis, Judo, Swimming, Golf and NCC when it comes to extracurricular.
15. Shikshantar School Gurgaon
Address: J – block, south city, Gurgaon
Type: Coeducation
Board: ICSE
Hostel Facility: Not Available
Shikshantar School is a co-education school. The school in its bid to sustain learning-friendly approach to education introduced eight cultural and pedagogical innovations to the school curriculum to keep the requirements of the children and young learners in mind, the cultural and pedagogical innovations include; experimental education, integrated learning, collaborative learning, social and emotional care and development, proficiency in languages and communication, democratic participation, co-existence in nature, reflexive assessments.
Learning in Shikshantar is structured to keep the specific requirement of the age of the children which lays emphasis on the readiness and appropriateness for the particular curriculum.
The campus extends to about 6.2 acres which contain the primary, middle and senior schools, playground and other infrastructures while the preschool occupies about 1.2 acres. The school has dedicated libraries for all the school years, General science laboratory for the primary school, cycling, art area, theatre and music room etc. while the middle and senior schools have dedicated laboratories for physics, chemistry, biology, home science, geography, etc., Indian and western music rooms, dance rooms, AV room, meditation room, etc. sports facilities includes; a multipurpose hall for badminton, soccer field, cricket net, basketball court, table tennis, volleyball, etc. its diverse ecosystem of many trees, bushes and plants also contributes to a memorable academic experience for its students and visitors.
16. Alpine Convent School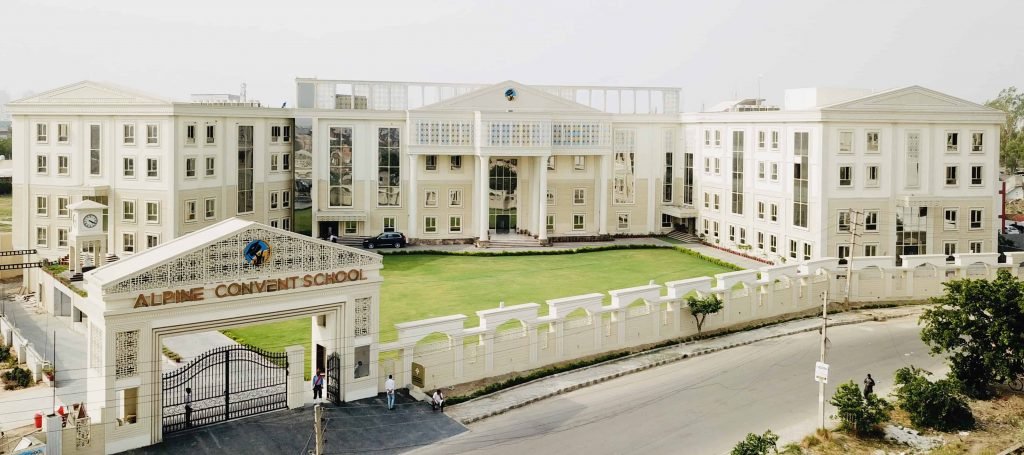 Address: Main Road, next to Civil Hospital, Sector 10, Gurugram, Haryana 122001
Board: CBSE
Type: Co-education
Hostel facility: Not Available
Established in 1996, this school provides education to children from Pre-nursery onwards to Grade –XII. Alpine believes the School Buildings are well planned, spacious, sunlit, ventilated, temperature-controlled, green and enriched with learning-oriented features. The infrastructure is focused on increasing the educational performance of their students. Other facilities offered are libraries, a different type of labs, art & craft rooms, dance, music & theatre facilities, assembly grounds, sports infrastructure and a swimming pool to provide holistic development of the children. The Alpine Convent School has a strong reputation for sport. While they consider sport as a vehicle for personal development, they make sure that Teamwork and sportsmanship are fostered, leaders are identified and developed and students learn much more about themselves and their classmates.
17. Amity International School Gurgaon
Address: Vikas Marg, Sector 46, Gurugram, Haryana 122002
Board: CBSE
Type: Co-education, English medium
Hostel facility: Available
By providing all the necessities of a student such as Senior & Junior Libraries, Science Labs, IT Labs, Digital Language Lab, Class Rooms, Play Grounds, Transport & Canteen, Health Clinic and Book Shop, amity has allowed youth to explore every aspect of themselves and become better individuals. Amity aims to nurture children who are compassionate, respectful, caring and loving. It also aims to instil in them a scientific temper and global perspective, harness entrepreneurship and life skills, nourish ethical leadership and humanitarian endeavours by introducing them to the knowledge from the world over. With this mission, amity continues to spread education with the best of quality.
18. Shiv Nadar School Gurgaon
Address: Pahari Road Sector 26, Block E, DLF City, Phase -1, Gurugram, Haryana 122011
Board: CBSE
Type: Co-educational
Hostel facility: Not Available
Shiv Nadar School is among the best schools in Gurgaon. The school came into existence in 2012-13 to provide an opportunity through quality education. It was recognized by Directorate of Education, Delhi. The schools ensure quality education by providing facilities such as math laboratory, computer laboratory, science laboratory, library, swimming pool, gymnasium and auditorium. The school does its level best to keep up with the latest method of teaching.
Honourable Mention
Excelsior American School
Address: Golf Course Road, behind Dell building, Phase -1, Block C2, DLF Garden Villas, Sector 43, Gurugram, Haryana 122001
Board: IB, IGCSE
Type: Co-education
Hostel facility: Available
Excelsior Education is one of the best schools in Gurgaon & Top 10 international schools in Gurgaon. Located in the heart of Gurugram, Excelsior is a true believer in the relationship between inspiration and growth.
Their primary mission is to develop a strong sense of self-worth and responsibility in their students. "We pride ourselves in providing a high-quality academic learning environment, which is at the same time caring and supportive of individual students. We mustn't ask what a child needs to know or be able to do to fit into the existing social order.", Says a spokesperson of the school. The school offers a wide range of co-curricular activities which includes art, craft, music, dance, sports and hobby clubs. The school aims to equip the children with excellent technological proficiency so that he may function with clarity and efficiency in the modern world and far more important, to create the right environment so that he may develop fully as a complete human being.
There you have it, the top 18 best schools in Gurgaon. Admission to any one of them will ensure that your child has a bright future ahead of them. For more information visit the official websites of the schools.
Note:- This list is based on data collected from multiple reputed sources and further research done by the author of this article.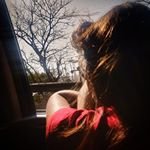 I am a teenager whose written work voices out not only youth's but also every new age thinker's point of view and perspective. Having just finished my secondary education and continuing my journey as a student makes me sure of my content being relatable and relevant for all those looking out for information in the educational sector. I understand every aspect of wants and needs as a student and have strong opinions regarding the same. As a writer, I have been through stages of questioning, researching, intellectual thinking and expressing through words. I believe these are just the stepping stones of a tremendous journey called experience which awaits.