Reading Time:
5
minutes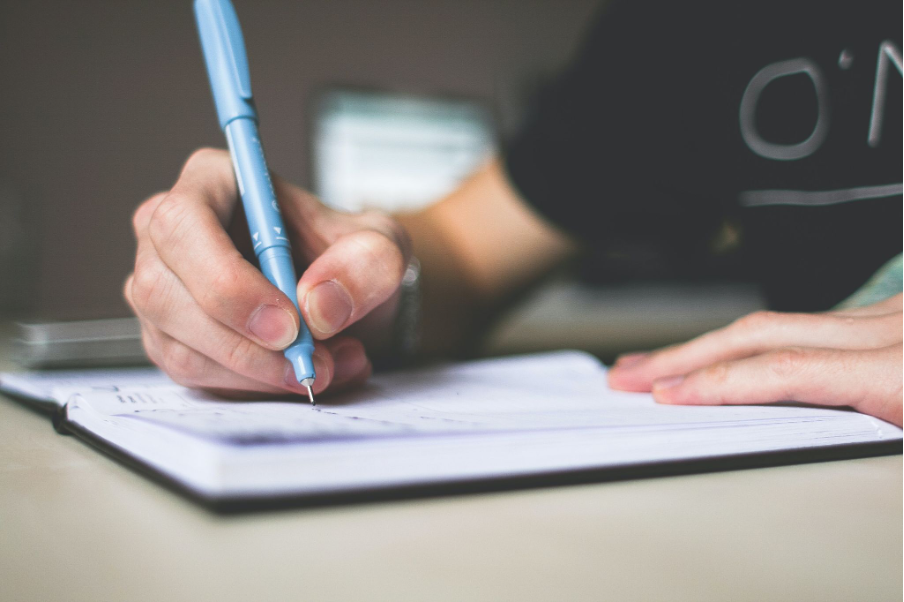 Questions about how to write a good essay in English are of great importance among students. They learn and try various types of written work during their studies within the walls of a college. One of them is an essay with its characteristics, template construction, and the need to meet the requirements.
An essay is a composition of prose format, with small volumes and a free type. The writer must express personal impressions and judgments related to a particular phenomenon, issue, or topics. This type of paper is not required to interpret the subject of discussion in a defining or exhaustive form.
An argumentative, persuasive, or research essay is akin to a special kind of literary creativity. When writing and editing essays, it is necessary to focus on the content and such aspects as simplicity, imagery, and attractiveness of presentation.
Learn Several Important Essay Writing Tips
Before writing an essay, try several techniques to find unique ideas: brainstorming, associative strings, thought flow, etc. If necessary, conduct a more detailed study of the topic. Use different sources to find interesting examples and facts. Make a tentative outline of your essay.
Features of the composition and content of an essay:
It is better to start the introduction with a quote, a question, a shocking or impressive fact, statistics, metaphor, comparison, argument, a story from your life;
Then, in the introductory part, it is worth placing your thesis on the problem, preferably with three arguments. Each of the three arguments should be placed in a separate paragraph;
Justify the thesis with the help of vivid and interesting samples to persuade and interest a reader;
Use linking words that allow you to transition between different ideas and paragraphs;
Alternate long sentences with short ones;
In the paragraph devoted to the conclusion, confirm the thesis once again and offer your solution to the problem;
The first and last part of an essay should focus on the problem.
When thinking about how to write such academic papers correctly, it is worth considering the most common mistakes to avoid them. Here is a list of typical sample mistakes that can significantly reduce your final grade:
More than 300 words;
Digression from the topic and problems;
Specifying several problems;
Fuzzy or identical arguments;
Lack of logical sequence between the statement and arguments;
Inconsistency between the parts of the text;
Lack of a convincing example;
Common phrases and clichés;
Uninteresting, boring presentation;
Spelling, punctuation, lexical mistakes, and incoherent speech.
Before writing an essay, you need to study the topic of the assignment thoroughly. You should find sources with reliable information. Otherwise, your essay will be written on false arguments. Many websites copy unverified information from each other. So, keep in mind that the Internet alone may not be enough to complete the task.
Essay Writing Help: Turn to a Custom Essay Writing Service
Signs of a well-written work are:
Since an essay is a small author's material, there are no global rules. There are several recommendations and a common feature. Any essay must have a speaking title, revealing the issue's essence.
This type of academic paper shows the author's impressions and opinions on a specific problem. The assessment of the phenomenon is subjective.
This work is philosophical, journalistic, and literary-critical.
To compose such a paper, it is essential to thoroughly understand the phenomenon under analysis. The essay's text is designed for a reader who has an idea about the issue. In an essay, you shouldn't talk with readers about a problem that is familiar to them. Also, to write a good essay, you will need certain sources of information. These can be biographies, documents, articles, and more. Those who can't write an essay will need the cheap online help of experienced custom essay writers. You can efficiently and quickly order the best work on the required subject, including urgent. When placing an order with a "Can you help me with my essay?" request, you should also indicate the requirements. If you need to write non-standard work that doesn't fit into the usual framework, then the price of the custom essay writing service will be higher.
The best custom essay writing services have a full-fledged staff of writers ready to write custom essays in any field of study. Place an application instantly after registering on the website. It doesn't take a lot of time. Registration is needed for the whole spectrum of assistance to become available to you. According to the agreement, the best custom essay writing service guarantees you timely fulfillment of deadlines.
Such work is more complex than simple articles since studying various information requires time and effort. So, it's easier to buy a custom essay paper from a special service and spend your free time on something useful and interesting.
Why Ask for Custom Essay Help?
Essay writing requires certain skills, creative thinking, and inspiration. If you doubt that you will be able to write creative work independently or there is not enough time, then contact experts for custom essay help. Specialists complete the task in the shortest possible time. Just fill out the application form, and you will receive high-quality work on the specified topic as soon as possible. Doctors of science and university professors will complete the task for you.
An individual order for custom essay writing is good when:
There is a lack of time to perform such a task;
Difficult everyday circumstances don't contribute to effective work;
There is a misunderstanding of the possibilities and features of the genre.
It is better not to hesitate in such circumstances but turn to the special custom essay writing service for help! Everything happens under conditions of complete anonymity. The usual style of the client, the complexity of the order and the timing of its readiness are taken into account. Ordering an essay inexpensively using the best custom essay writing services like CustomEssay is a good way to get rid of the problems that prevent you from fulfilling the schedule of the educational process.