Reading Time:
7
minutes
Origin
To know of the origin of Sunbeam School Lahartala we need to go further into the past. For the longest time ever, India remained a majorly Hindi Speaking nation. Though the language is beautiful, the introduction of an institute that could impart English to the locals was necessary. This was especially important if we wished to progress on the global platform. The 'Sunbeam' group is the brainchild of the wonder-duo; Dr. Amrit Lal 'lshrat' Madhok and Deesh 'Ishrat' Madhok. They took it as their mission to establish an English institute in the largest Hindi Speaking sate of India. After all, the availability of an English medium institute within one's hometown ensures innumerable benefits and possibilities. In 1972, the very first foundations of the Sunbeam Schools were laid at Bhagwanpur, Varanasi. Sunbeam Group of schools grew in reputation and created a prominence in the educational sector as well.
Additional Details
Address: Near Lahartara Over Bridge, Lahartara, Varanasi – 221005, India
Founded: 2002
Contact: (+91) 9721452500, 0542-2226617
Email: [email protected]
Hostel: Available
Website: www.sunbeamschools.com
Board: CBSE
Classes: Playgroup- XII
Type: Co-education
Principle: Atul Kumar Srivastava
Present
Today the 'Sunbeam' group is considered to be one of the fastest-growing education institutes in the country. With 17 institutes all over the country and extended aid to 11 franchised schools in Uttar Pradesh, Sunbeam has claimed what it had set out to aim. While each of the Sunbeam institutes is an inspiration in themselves, so is the community services that the brand associates itself to. The 'Nai Roshni' is a Sunbeam exclusive initiative that aims to help the underprivileged sections of the society.
The program is structured to offering enhanced education to the financially challenged students with a specific curriculum. This includes regular academics and also dance, music, fine arts and sports as well. This is a six-days a week program for two hours daily after the regular school hours. The purpose is to offer support, confidence, and to instil a sense of hope in the minds of the young students. Today, Sunbeam School Lahartala has become one of the best schools in Varanasi.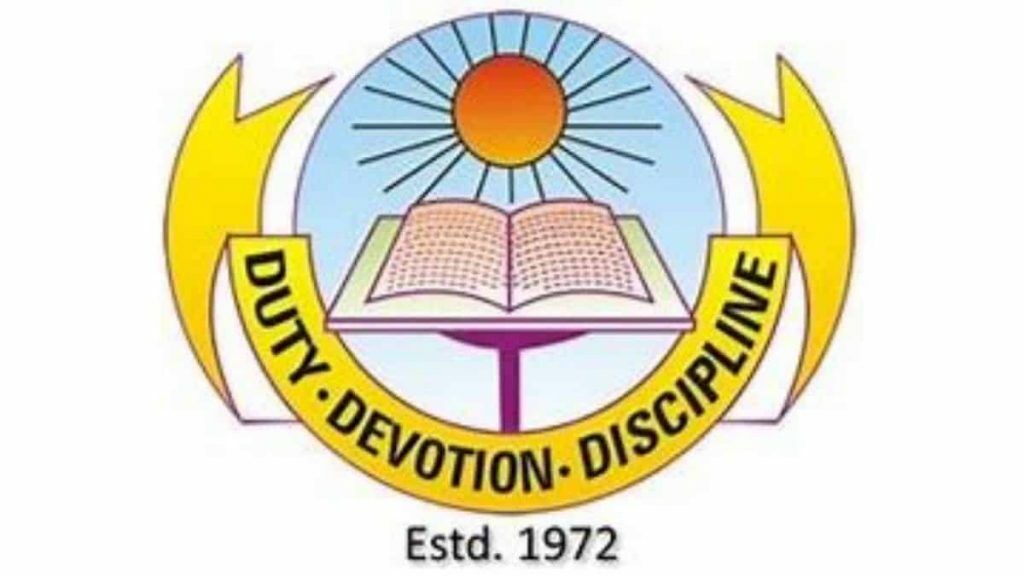 Mission
Holistic growth of the students.
Conductive Environment.
Promoting Excellence.
Overall Growth.
Vision
To promote the ongoing consolidation, growth, and collaboration within and across the institutions which are instrumental in the holistic growth of the children.
Admission Details
In case you wanted to get admission to Sunbeam School Lahartala, here are some details you will need to know about the school.
Admission date: 1st week of December every year till the end of February
Start of Session: 1st Week of July
Admission Criteria:
Based on the Cumulative performance from Classes VII to X
Scholarship Aptitude Test
Interview
Above 60% in CBSE boards for admission to XI
Practical cum aptitude test for admission to Physical Education, Sitar, Vocals, Bharatnatyam, Applied arts
Written test for admissions in Computer Science, Informatics Practices, Multimedia & Web designing, Maths, Psychology, Hindi, Sanskrit
Documents Required
Original Marks card of class X
Report Card of classes VII, VIII, IX
Exam Marks Sheet
Merit Certificates, if any
Birth Certificate
Leaving Certificate of the previous school
All documents to be submitted by the second week of April
Age Eligibility
Playgroup: 2 years and 6 months (on 1st of July of the year of admission)
Class IX: 13 years and 6 months (in 1st of July of the year of admission)
Fee Structure
Nursery:
Admission fee: INR 25000
MONTHLY FEE: INR 6250
Class KG, I, II:  
Admission fee: INR 25000
Monthly fee: INR 6250
Class III-V:
Admission fee: INR 26000
MONTHLY FEE: INR 6530
Class VI-VII:    
Admission fee: INR 30000
Monthly fee: INR 7160
Class IX – X:   
Admission fee: INR 30000
Monthly fee: INR 8240
Class XI:
Admission fee: INR 35000
Monthly FEE: INR 8960
Class XII:
Admission Fee: INR 35000
Monthly Fee: INR 8960
Infrastructure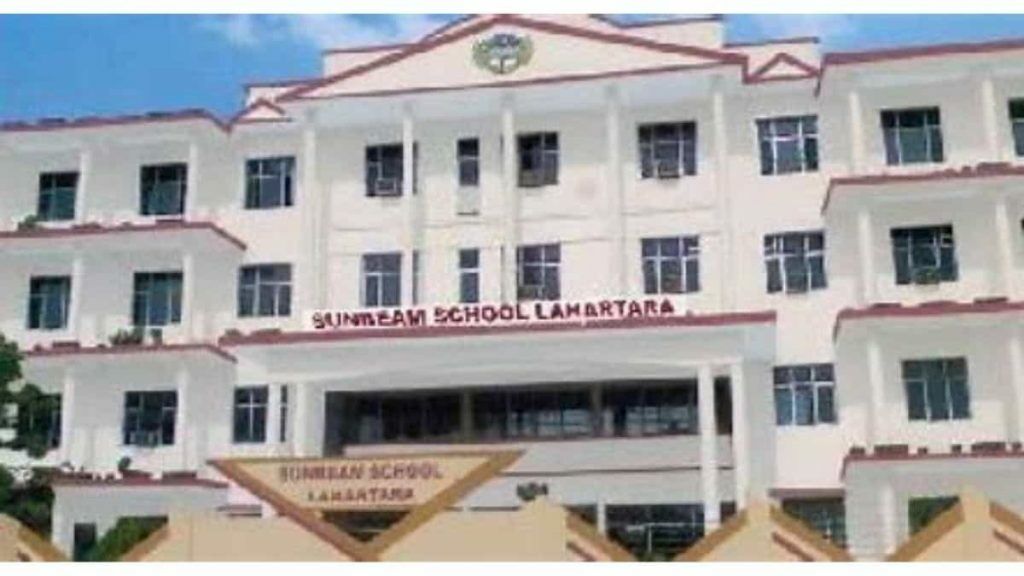 The School building is situated on a 2-acre plot and is a 4-storied establishment. The total area of the entire expanses of the school premise is 125000 sq.ft. With 52 well-equipped smart classes, the school is a well-established one. The institute is situated very close to the Varanasi Railway station and enjoys a prominent location. The school comprises of various sports facilities, extra-curriculum facilities and other areas for overall developments as well. Highlights of the establishment include the multimedia rooms, the teacher's resource centre, counselling information centre, and a large multipurpose auditorium. The school also has a well-organized transport system along with the required security and tracking systems.
Labs
The laboratories are secluded units for specified subjects. These are spacious enough to ensure safety and comfort. They also have all the required apparatuses along with safety structures in place. The labs at the Sunbeam include all the resources for a better understanding of each subject. The various labs are:
Separate labs for Chemistry, Physics and Biology
Fine arts
Psychology
Library
Sunbeam School Lahartala comprises of two distinct libraries for Junior and Senior. These are places of a perfect resort for the thinking mind. Here one can choose to indulge in various reads and enjoy the digitally equipped system. With about 5000 volumes and 30 Journal subscriptions, the libraries at the Sunbeam are a literary feast, to say the least.
Career Information Centre
This is a unique feature at the institute and aims to offer the right guidance for the budding minds. Here the expert counsellors help the students in their various decision-making ordeals about the choice of courses, programs, and the future.
Computer Centre
The computer centre at the Sunbeam is an impressive facility that is equipped with 100 terminals and an exclusive internet line. The space is large and is LCD equipped for a better overall experience.
Other Features
Being one of the pioneers in education, the Sunbeam group has always kept itself abreast with providing the best for the students. The various enhanced facilities include the 'Pottery and Sculpture Arena', 'The Activity corners', and the Grammar and Nurture Corner. These are under the supervision of expert faculty in respective areas to assist the students in pursuing the finesses required to nurture their talents and skills.
Sports
Sports and sporting activities at the Sunbeam School is an area of utmost importance and is much sought after. To enhance the sportsmanship within each child the school has an elaborate set of sports-related expertise, facilities, and faculty. These include, Basketball, Volleyball, Badminton Court, Table Tennis, Shooting range, Karate Ring, Yoga centre, and a general Sports practice ground.
Sports Achievements
Under-17 Boys Championship
Under-17 Girls team Championship
11 Gold, 8 silver, 4 Bronzes- CBSE East Zone Skating Championship
1 Gold, 2 Bronze – CBSE East Zone Taekwondo Championship
Gold – Under-17 Girls Team for CBSE Cluster V Table Tennis Championship
Individual Silver- Under-17 category for Table Tennis
Bronze- CBSE National Aerobics Championship
Overall Championship- CBSE National Badminton Championship 2019
Academic Achievements
Class XII Percentile in JEE Mains
Sarthak – 99.84%
Alakh Agarwal – 99.6%
Utkarsh Singh- 99.54%
Akash Sinha Class XII – Varanasi Topper 2020– 100% in Maths and Physics, 99.9888 in Chemistry, .9972389- Percentile in JEE Mains 2020
Extra Curricular Achievements
Best Documentary Film – 'Handloom Weaving'- INTACH Filmit India
Best Direction- 'My Folkore-Nag Nathaiya' -INTACH Filmit India
Kishore Vaigyanik Protsahan Yojna- winner- Akash Sinha
National Talent Search Examination- winner- Aviral
LangWiz- Winners- conducted by Barry O'Brien
International Roy McComish arts Awards- Anveshika Sharma
School Honours and Achievements
No-1 Co-educational Day School in Varanasi, 2019 by Education World
Microsoft Showcase School- Sunbeam School Lahararta
NO-1, Top CBSE School in India, 2019- Education Today for Holistic Development
International School Awards – ISA, Dubai
Gold School Program- Membership by UN Sustainable Development Solutions Youth Initiatives
Title winner 'Keep Going! Keep Growing'- Khan Academy- Learnstrome Challenge
A meeting with the Honorable Prime minister, Mr. Narendra Modi– Mr. Jayesh Soni of Class XII for an inspiring painting on the occasion of Van Mahotsav.
Conclusion
The Sunbeam School Lahartala is an exclusive establishment in the education sector of the country. The institute has been an inspiration from the start and continues to achieve in the various domains of prominence. This institute has been a vital aspect in bringing about innovative education in a state that required it the most. Sunbeam School has been a winner when it comes to achieving its aims and propelling the learning quality in the region. It has been an important platform in helping the budding minds to flag-off to the global platforms.
The school has bought home various State, National and International titles of honour. It is a great option for a global benchmark K 12 Schools in a city that required the right kind of educational coverage. Today with various branches all over the nation, it is an easy claim that the institute has a grip over the 'nerve of young learning' methods required for a better future. The school fees are mid to high, concerning the various facilities offered. The various achievements of the school are a testimony in its involvement for better quality education for the future of India. A good school if you wish to offer a thorough education for your child and aim for a global prospect in the future.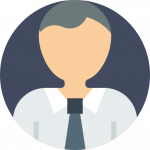 I have a passion for word play and considers language as a tool for much deeper human expressions. I aspire to help the youth 'write a new start ' through this wonderful platform. Currently I am working on learning to enrich my 'Urdu'.