Reading Time:
6
minutes
The covid-19 circumstances forced the in-person education system to go online. The economy and education were affected the most. It was not easy to follow up education online. The experienced staff had to learn and adapt. Although the expansion of the internet and accessibility led to increasing demand for online learning across the world, students had to learn to cope faster than usual as the online educational world was moving fast. Here is an article on students' engagement in online classes.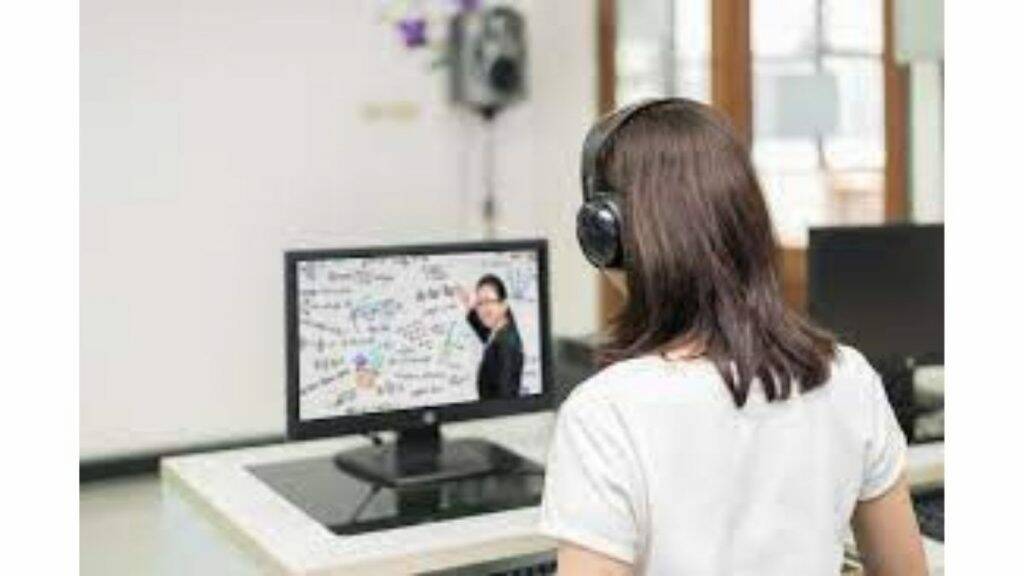 How exactly did going online affected students and teachers? While talking to the Top CBSE schools of Pune, it was observed that there are definite reasons as to how and why online educational system affects teachers and students as well as why student engagement important.
Reasons
Sitting at home and working long hours was equally damaging the physical health and mental health of teachers as well as students.
Excessive working in front of the screen was hampering the potential learners.
Importantly, there were limitations to the teaching aspect of virtual learning.
Students lacked motivation and were facing issues adapting to the virtual learning experience.
The education system had to go online including the administration which increased the issues of adapting to the technical issues.
Despite overcoming other problems, dealing with time was even more difficult. Technical glitches and increasing outer tension added to the time management problem. The addition to this problem was more demanding timely hours and commitment of teaching with efficiency.
In addition to the other issues, distraction was just the cherry on top. Being at home lessens the focus of students, as school campuses help students to refresh their minds and be more attentive.
Adapting to the new and improved learning styles. As communication was difficult, it was ineffective for students who were introvert in nature. A new style of learning lacked concentration and communication, losing self-motivation amongst students.
Lastly, lack of student engagement in virtual learning. The problem is that only online lectures weren't sufficient. The insufficiency led to a lack of communication, because of the missing personal touch of teachers, in turn leading to struggles in understating concepts.
After identifying all such problems with online learning, the next step was to bring a solution to the increasing problems. The problems of learning virtually suppressed the challenges during the learning process. Now let's put focus on how did the education system cope up with such challenges, and tips that improved the system in student engagement: –
Solutions to cope with challenges
Chat platforms for understanding – A creative structure of using chat platforms to engage in discussions which can attract students to participate more and put forward their point of views. The use of different emojis and signifying them for different concepts can increase the interest of students. A quiz series contest that involves the chat platform can initiate more engagement of students as it can be a chance for students who are introverted in nature. For higher grade students, chat can be a method of putting forward different perspectives and in fact increase post lectures interactions with teachers, addressing the intrigued queries of students. Other than this, a chat platform can cater to a better understanding of concepts.
In-depth modules of learning – Introducing compulsory sessions for each course and its curriculum, and the supervising student will help to understand student involvement. The in-depth module will consist of encouraging inter-connected conversations between students and improving soft skills. Assured responses from students to their fellow friends and contribution with drawing involvement can facilitate the limited time-specific discussion thus enriching the virtual learning experience. In-depth modules foster learning and bring along personal touch to virtual learning increasing the social and interactive engagement of students. Adding, personal mentoring is also a part of an in-depth module of learning. Personalized mentoring for students who face extra difficulty during virtual learning can bring about a breakthrough.
Socialized Learning using multiple formats – As stated before, communication can be an issue in virtual learning. Yet the opportunity to use multiple avenues for communication is a plus point that has to be explored. Email and online discussions are mandatory tools used for an appropriate mode of communication, but other than this embedded video and audio, chat rooms or instant messaging can add extra to interactions. In fact, using social media can form a friendly bond between students and teachers. This can be an effective way of engaging students in topical learning and help teachers to increase supervision with a personal touch. Course-relevant content can be shared and used to interact with students.
Active learning and appreciation – To avoid misconceptions about virtual learning as only to sit in front of the screen, a creative course design can bring about a change. Another way of interacting with students can be to surpass this myth and bring movement in students. Assigning students to interview industry professionals or talking about their experiences can be a way to bring movement to stagnant learning. With activities, comes along appreciation. Once a course is designed in a specific manner, teachers can come up with a reward and appreciation method. Adding gaming elements to virtual learning, with adding certificates and badges or adding some kind of levels to the learning structure can encourage students to take an interest in virtual learning.
Timely feedback with self-assessment – The usual report cards are not helpful when in the case of virtual learning, due to the risk of cheating. Instead of normal reports, a new way of self-assessment tests, showing immediate results can encourage student participation. Providing marking schemes, for own discussion points, or opinions about course participation can be a motivating factor. Preparing student portfolios and displaying their achievements can increase motivation amongst students and this can also be used to prepare their own study plans by students to identify their preferences. Feedback to such activities can help to change if/any defects in the teaching style. Detailed feedback with a positive approach can be more effective than general praise. Post-assessment feedback can also help students in their educational performance.
Other than the above mentioned, a short curriculum with relevant content can Fastrack the learning method. Long lectures can prove to be ineffective and lack a sense of conceptual understanding. The introduction of short courses in the curriculum can help students from zoning out during the lectures. The important factor to keep in mind while planning would be curating relevant content in the curriculum. The curriculum can also consist of brainstorming sessions and online forums to level up the learning experience.
Lexicon is one such institute, which has introduced an ERP system for online schooling. In fact, the institute keeps a track of the learning style, teaching methodology, and in-check students' assessments efficiently. Lexicon also believes in interactive live meets with alumni which provide students with career motivation and progression. Lexicon also plays an important part in helping students to maintain their mental health by conducting personalized sessions and surveys amongst students.
With the understanding of time, effective building of classroom activities and striking a balance active and inactive need of participation by the students. Even with huge efforts, the lack of personal touch can affect learning, a little guidance, push, and communication, students can expand in their choice of field. The challenges during covid-19 are faced by everyone irrespective of identity, hence the course accessibility should be improved to all and everyone, in order to provide with the right education. It is important in such times to keep laughter and positivity in mind. Start days with a happier note and it will reflect in a complete day.