Reading Time:
9
minutes
National Law School of India University, Bangalore (NLSIU) is one of the finest institutions imparting legal knowledge in India. The university was established in 1986 in Bangalore, Karnataka. It is a public law school which is the first National Law University in India and the first university in India to offer the 5-year integrated course in law. It is the oldest law school in India imparting excellence in legal education for years.
NLSIU follows a unique teaching method of group teaching where one professor would conduct the class along with the other professors taking different stands on the issue and arguing on different points of law, which is on the lines of Harvard Law School, as suggested by Prof. Menon instead of the traditional classroom teaching method. NLSIU is the best law university in India and has been at the top position on the list of best law schools in India each year. The academics, faculty, student life and placements of NLSIU are unmatchable and a pioneer in legal excellence making it the dream law school for every law aspirant in India. NLSIU has redefined the domain of legal education and has imparted a social change in this globalized world.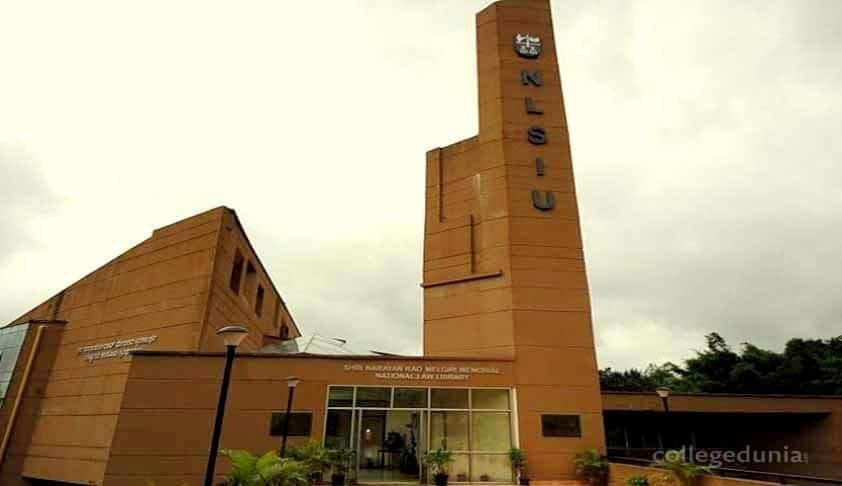 Where– Nagarbhavi, Bangalore 560072
Type- National Law University
Campus- Residential
Motto- Dharmo Rakshati Rakshita (Those who protect the Law are protected by the Law)
Established- 1986
Chancellor– Chief Justice of India (CJI)
Vice-Chancellor– Dr. Sudhir Krishnaswamy
Affiliation– Bar Council of India (BCI), UGC, NAAC
History
National Law School of India University, Bangalore started through the efforts of the Judiciary, Bar Council, Karnataka Bar Council, the Government of Karnataka and Bangalore University, through a notification under the National Law School of India University Act, Karnataka Act 22 of 1986, to reform legal education and to establish a centre of excellence for legal education and research in India.
1st July 1988- The first batch at NLSIU was selected through the National Entrance Test. The first batch of NLSIU started at the Central College of Bangalore University since the NLSIU college building was under construction.
1992- The first building on the campus
2008- Common Law Admission Test started for admission to NLSIU.
Ranking
National Law School of India University Bangalore ranked first on the list of best law schools in India for the year 2017, 2018 and 2019 by the National Institutional Ranking Framework, India Today and Outlook survey. It has been the best university in India for law and legal education for years now.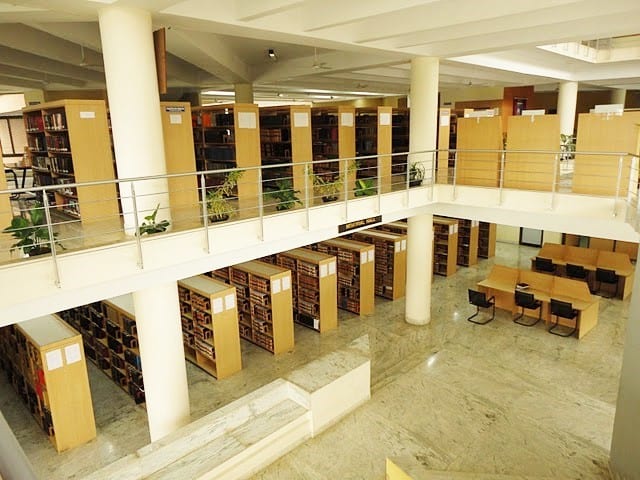 Fees
The fee at NLSIU for undergraduate courses is around 2 LPA and the postgraduate course is around 1.5 LPA.
Campus Infrastructure
NLISU has a sprawling campus of 23 acres with state-of-the-art infrastructures like modern classrooms, law library, hostels, sports complex, hospital, guest houses, computer lab, medical facilities, gym, cafeteria, huge auditoriums, moot court hall and all essential facilities for the students.
National Law School of India University Bangalore has the largest law library in the entire country named the Narayan Rao Meligiri Memorial National Law Library, with a collection of more than 40,000 books and various international and national databases like Westlaw, JSTOR, Springerlink, Kluweronline, Manupatra, Indlaw, SCC Online, etc.
The college has a total of 8 hostels for both girls and boys with a mess facility.
NLSUI has a well-equipped International Training Centre for organizing training programs for students with successful completion of several such training programs so far.
Admission
The admission In NLSIU is through CLAT- Common Law Admission Test, held each year for both undergraduate and post-graduate courses. It is one of the toughest exams to crack given the mere 80 seats and thousands of aspirants for that.
The eligibility for admission is 45% marks in 12th for general category and 40% in 12th for SC / ST.
NLSIU selects students for the Master of Arts in Public Policy program through the Policy Aptitude Test.
Cut Off
| | |
| --- | --- |
| Category | Cut-off for the year 2019 |
| General | 16 |
| SC | 443 |
| ST | 304 |
| EWS | 16 |
The cut-off is on the basis of students ranking in CLAT- Common Law Admission Test.
Courses
NLSIU offers undergraduate(LLB), postgraduate and Doctoral Courses in Law. The courses it offers include-
Undergraduate Courses-
5-year integrated B.A./L.L.B
Postgraduate courses-
1-year L.L.M
M.Phil.
Master of Arts in Public Policy
Doctoral courses-
NLISU also offers the following distance learning programs-
2-year Master of Business Laws (P.G. Degree) – MBL
1-year Post Graduate Diploma in Human Rights Law – PGDHRL
1-year Post Graduate Diploma in Medical Law and Ethics – PGDMLE
1-year Post Graduate Diploma in Environmental Law – PGDEL
1-year Post Graduate Diploma Intellectual Property Rights Law – PGDIPR
1-year Post Graduate Diploma in Child Rights Law – PGDCRL
1-year Post Graduate Diploma in Consumer Law and Practice – PGDCLP
1-year Post Graduate Diploma in Cyber Law & Cyber Forensics – PGDCLCF
Scholarship
The following scholarships are available at NLSIU-
The State government scholarship to SC & ST students of the university with a family income less than 2 Lacs per annum.
Hemant Narichania Scholarship for 2nd and 3rd-year merit students with weaker economic conditions at home.
Late Justice B. Vasudevmurthy scholarship for economically weaker students based on merit.
Other scholarships offered by NLSIU are-
The Lalit Bhasin Scholarship
Justice Venkataswamy, Mrs & Mr. Mariappa Gowda and Mrs & Mr. B. Narayan Scholarship
The Shankaramma Memorial Trust Scholarship
Sam Byramji Nariman Scholarship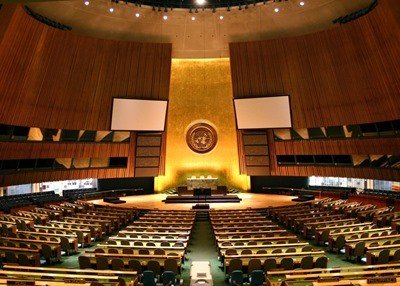 Academic Collaboration and Research
National Law School of India University, Bangalore has various research projects and academic collaborations with renowned universities around the world like University of Wale, Warwick and Nottingham, British Council; and esteemed institutions like UGC, the Government of India, Department of Women and Children, the Government of Karnataka, World Bank, UN agencies, HIVOS, etc. The faculty and students actively take part in various academic and research programs organized by universities and organizations around the world.
Hostel Facility
NLSIU has-
3 men hostels – Ganga, Cauvery, and Himalaya
3 women hostels – Nilgiri, Annexe and Mess Block
NLSIU has a total of 8 hostels with mess facility, round the clock security, hi-tech infrastructure, wi-fi enabled hostels, laundry facility, 24-hour hot water facility and all other essential facilities offering a home-like experience to the students.
College Activities and Students Life
The student life at NLSIU is a mix of various academic, extracurricular and diverse events and activities. The college has various student bodies, a proactive student bar association, college fests, workshops, training, international conferences, debates, international competitions and moot courts, providing a diverse learning experience to the students and making legal education exist outside the textbooks. It promotes a modern, holistic and dynamic approach to imparting legal education and training.
Conferences and Guest Interactions
Judges and reputed Professors from countries like the US, UK, China, Hong Kong, Singapore, Australia, Canada, New Zealand, Malaysia and Australia visit the college for various student interaction sessions, lectures and events.
International and National conferences by reputed organizations and universities like International SAARC Conference, European Rounds International Student Conference, etc. take place for the students of NLSIU to promote a global-learning of tenets of law and legal education.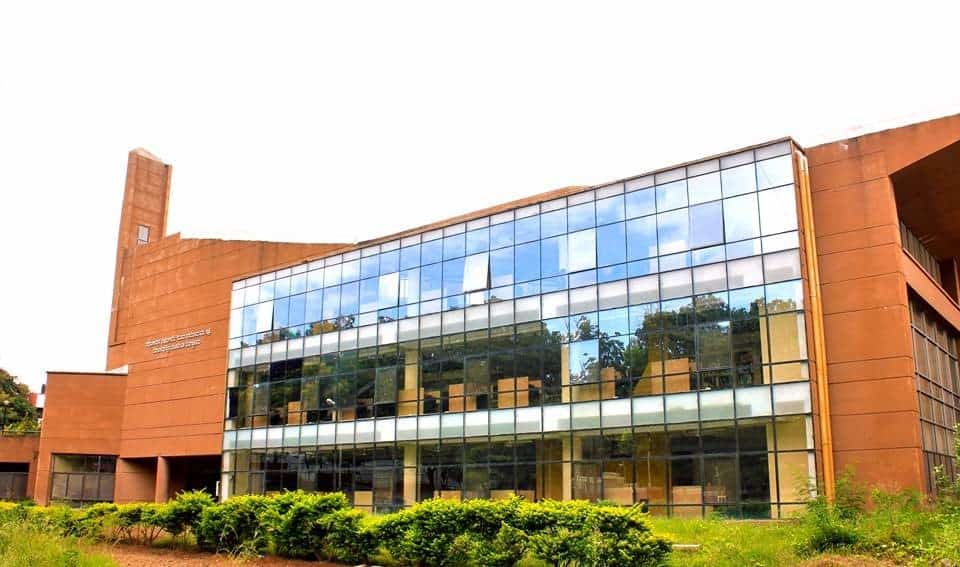 Internships
NLSIU encourages its students to undertake internships in the vacation period of 3-4 weeks to gain practical knowledge and experience of the real working of law and legal education. The college provides various internship opportunities to students to work with best law firms, lawyers and judges in India.
NLSIU also encourages its students to take part in the MPP or MA in Public Policy program.
College Fest
Each year NLSIU organizes its annual inter-college fest called Le Gala, a student rock show called Strawberry Fields and sports event called Spiritus with participating teams from colleges all over India.
Debating
NLSIU has an active debating committee that organizes various national and international intra-college and inter-college debates, parliamentary debates. It hosts the Biggest Parliamentary Debate in South Asia.
Moot Court Competitions
The students of NLSIU take part in various moot court competitions on the national and international level throughout the year and have won many laurels for the college. Moot court is a mock court that is an essential part of law school at NLSIU as it helps a student understand how the law works in the real courtrooms.
Journals
NLSIU publishes various recognized national and international journals on different streams and topics of law. The Supreme Court of India has also cited the National Law School of India Review in two of its important judgments including the Right to Privacy Judgement.
NLSIU publishes the following journals-
CEERA March of the Environmental Law
Indian Journal of Law and TechnologyIndian Journal of International Economic Law
National Law School LL.M. eJournal
The Intellectual Property Review (IPR)
National Law School Journal
Socio-Legal Review
International Journal on Consumer Law and Practice
NLS Business Law Review
NLSIU eJournal On Environmental Law, Policy and Development
Journal of Law and Public Policy [JLPP]
Indian Journal of Environmental Law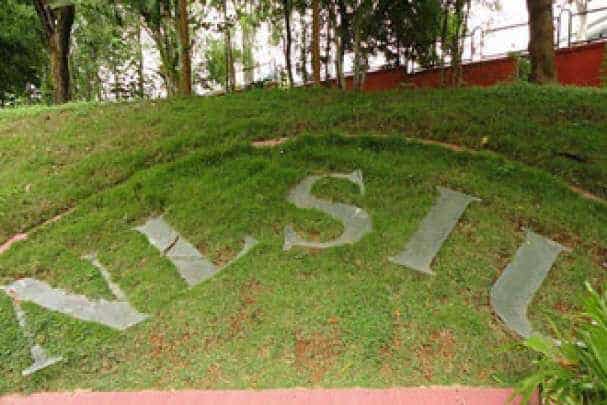 Student Exchange
NLSIU has yearly student exchange programs with a few of the best universities in the world like York University, Osgood Hall School, National University of Singapore, Canada and Bucerius Law School, Germany. The students have the opportunity to spread a semester abroad through the student exchange program with 30 universities.
Placement
NLISU has a record 100% placement rate with top firms and companies hiring students from here each year.
The top recruiters for NLSIU are –
AZB & Partners, L & L Partners, Shardul Amarchand Mangaldas, Trilegal, KPMG, Cyril Amarchand Mangaldas, S&R Associates, Khaitan & Co., ICICI Bank, Talwar Thakore Associate, Argus Partners, DLF Limited, SBI, Tata, Reliance, Dua Associated, Desai and Diwanji, Juris Corp, etc.
The highest salary offered to students of NLSIU for the year 2019 was 18 LPA and the average salary was 14 LPA.
Alumni
NLSIU has produced the finest lawyers, judges and legal luminaries in India. A few of the notable alumni of NLSIU-B are-
Justice C. Saravanan, Judge at High court of Madras; Justice S. Sunil Dutt Yadav, Judge at High Court of Karnataka; Justice Shekhar B. Saraf, Judge at High Court of Calcutta; Menaka Guruswramy Senior Advocate, Supreme court of India; Dipen Sabharwal, Partner, WHite&Case LLP; Dorj Odbayar, Chairman, Constitutional Court of Mongolia; Vikramjit Banerjee, Additional Solicitor General of India; Ali Hussain, Member of Parliament, Republic of Maldives; Shyamkrishna Balganesh, Professor of Law, University of Pennsylvania, etc.
FAQ's
Is CLAT compulsory for admission at NLSIU?
Yes, CLAT is compulsory and the admission for both undergraduate and post-graduate courses is on the basis of CLAT ranking.
How to clear CLAT exam for admission in NLSIU?
Students need to study English including Comprehension, General Knowledge & Current Affairs, Numerical Ability, Legal Aptitude and Legal Reasoning to clear CLAT and get admission to NLSIU.
What are the perks of studying at NLSIU?
The perks of studying at NLSIU are its established reputation, international collaborations and student exchanges, high placement rates and packages from top tier firms and companies, diverse crowd and best faculty with excellent academics.
How to reach NLSIU, Bangalore?
The nearest airport is Bangalore Airport which is 45kms away from NLSIU. One can take a cab or any other road transport to reach NLSIU from the airport.
Does NLSIU has a semester system or a trimester system?
NLSIU follows a trimester system with 3 trimesters in a year.
Is it compulsory to stay at the hostel in NLSIU?
Hostels are compulsory for the first-year students only.
How are the placement rates and recruitment at NLSIU?
NLSIU students get the best placement in entire India from Top Tier 1 Law firms and have a 100% placement rate.
How much is the total fees for B.A L.L.b at NLSIU?
The total fees for the undergraduate B.A. L.L.b course are around 9-10 Lacs.
Is there a college uniform at NLSIU?
No, there is no college uniform at NLSIU, the students can wear decent casuals to the college.
Are there any restrictions for students at NLSIU?
Prohibitions for students at NLSIU include ragging in any form, consumption of alcohol, smoking and doing drugs on the campus.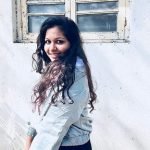 I am a law student at New Law College, Pune. Reading books, sports and learning new languages are a few of my interests. I am inspired by various cultures around the world and like reading about them.