Reading Time:
6
minutes
Update: ICSE class 10 2021 exams have been cancelled.
CISCE conducts the ICSE class 10 exams every year in February or March. This year, the situation has been different as not only India, but the whole world is struggling with the pandemic. Keeping this in mind, the ICSE 2021 exams have been postponed and will be conducted from May 5 to June 7. Another important change observed this year is that the syllabus of the ICSE 2021 exams has been reduced by 30 percent owing to the pandemic. The schools that are affiliated with CISCE will help students who have cleared their class 9th register for class 10th exams. Here is some information on the ICSE 2021 exams.
Dates of Class 10 ICSE 2021 Exams(Now Invalid)
May 4th – 11:00 am – Economics (Group 2 Elective) – 2 hrs
May 5th – 11:00 am – English Language (Eng. Paper 1) – 2 hrs
May 6th – 11:00 am – Environmental Science (Group 2 Elective) – 2 hrs
May 8th – 09:00 am – Art Paper 1 (Still Life) – 3 hrs
May 10th – 11:00 am – Literature in English (English Paper 2) – 2 hrs
May 12th – 11:00 am – History & Civics (H.C.G. Paper 1) – 2 hrs
May 18th – 11:00 am – Mathematics – 2½ hrs
May 20th – 11:00 am – Geography (H.C.G. Paper 2) – 2hrs
May 22nd – 09:00 am – Art Paper 2 (Nature Drawing/Painting) – 3 hrs
May 24th – 11:00 am – Commercial Studies, French (Group 2 Elective) – 2hrs
May 25th – 11:00 am – Ao-Naga, Assamese, Bengali, Dzongkha, Garo, Gujarati, Kannada, Khasi, Lepcha, Malayalam, Manipuri, Marathi, Mizo, Nepali, Odia, Punjabi, Sanskrit, Tamil, Tangkhul, Telugu, Urdu (Second Languages) & Arabic, Chinese, French, German, Modern Armenian, Persian, Thai, Portuguese, Russian, Spanish, Tibetan (Modern Foreign Languages) – 2hrs
May 28th – 11:00 am – Physics (Science Paper 1) – 2hrs
May 29th – 09:00 am – Arts Paper 3 (Original Commposition) – 2hrs
May 31st – 11:00 am – Chemistry (Science Paper 2) – 2hrs
June 2nd – 11:00 am –Biology (Science Paper 3) – 2hrs
June 4th – 11:00 am – Hindi – 2hrs
June 5th – 09:00 am – Art Paper 4 (Applied Art) – 2hrs
June 7th – 11:00 am – Carnatic Music, Commercial Applications, Computer Applications, Cookery, Drama, Economic Applications, Environmental Applications, Fashion Designing, French, German, Hindustani Music, Home Science, Indian Dance, Physical Education, Western Music, Yoga (Group III-Elective) – 2hrs
June 7th – 11:00 am – Technical Drawing Appplication – 3hrs
ICSE 2021 Class 10th Admit Card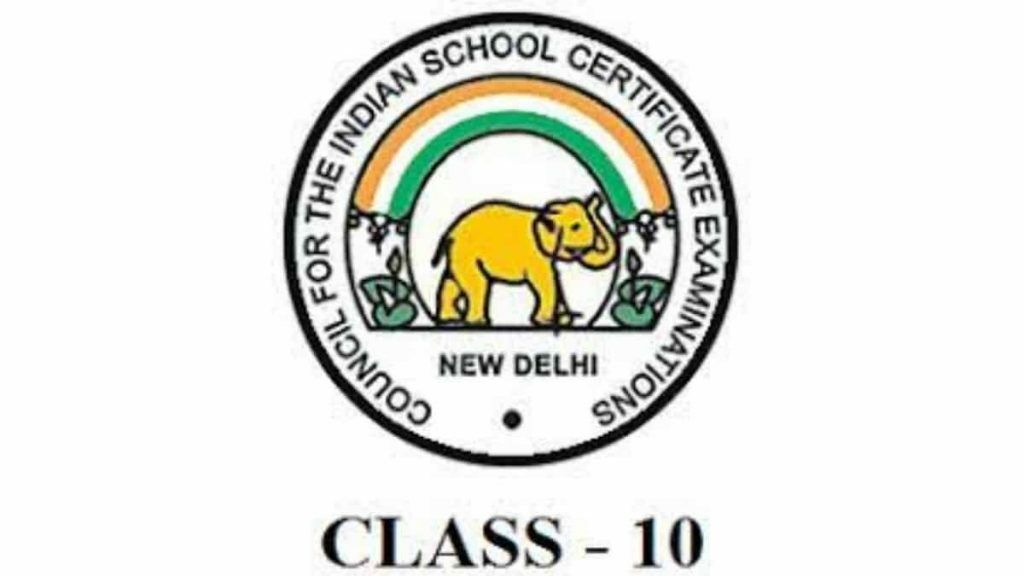 The Council usually releases the hall tickets 15-20 days before the exams and students are supposed to collect them from their school. The students are expected to keep the admit cards safely with them till the declaration of the results of the board exams. It is also advisable that they keep 2-3 photocopies of the same and carry the admit card daily to the exam hall. The students will not be allowed entry inside the hall without the admit card.
ICSE 2021 Class 10 Syllabus
The syllabus is mentioned and is it's important to know it in full before preparing for the exams. The complete syllabus of different subjects must be covered to ensure good marks in the board exams. Once all the topics of the syllabus are covered the student must ensure they have kept sufficient time for revision and revise all the topics in detail. In the wake of the Covid pandemic, the syllabus of the ICSE 2021 exams has been reduced.
ICSE 2021 Class 10 Exam Pattern
The students must try and go through the exam pattern of ICSE in detail. This makes them familiar with the marking scheme, type of questions asked, distribution of marks, way to write good answers, chapter-wise distribution of marks, types of questions asked in the exam, etc. This practice helps a student in planning which topics to complete first, which questions to attempt first in the exam, and finish the paper timely.
ICSE 2021 10th Grade Result
CISCE releases the results usually in July. Students can check their results on the official website based on the marks they have scored in different subjects. The student can follow the following steps to check the result:
Visit the official website of CISCE
Click on the result link which becomes active after the declaration of results.
Submit various details like- Roll no, date of birth, etc
The result appears on the screen
The student can save it and download it.
ICSE 2021 Exam Preparation Tips
The students who are preparing for the upcoming board examinations should make pointers of important topics and make sure that they cover the whole syllabus in time. The students should at least keep a month before the examination for revision and revise all the topics of the syllabus well in advance. A few more useful tips are as follows-
Make a study schedule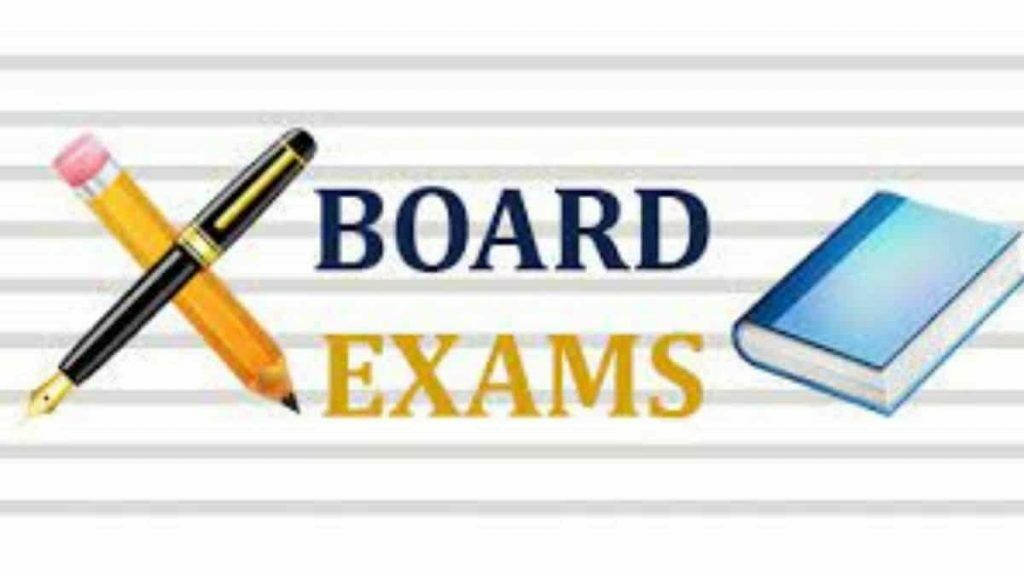 The students should plan their course of action early and start preparing. They should ensure they have done multiple revisions of the topics before the exam. Making a timetable and following it religiously is the key to achieving their long-term goals.
Revision
As mentioned earlier, revision is the key to this exam. Revising formulae of subjects like Math and Science can help them save time in the examination and solve more questions in less time. One useful tip is to make a note of all the formulas and keep revising them each day to make sure none of it is missed or forgotten.
Practice sample papers and previous year question banks
Solving question papers can give students an idea about the marking scheme as well as the pattern of the questions. In this way, a student can be well prepared for the kind of questions that will be asked and the kind of answers expected by the examiner. Solving previous year question papers is highly significant. A few examples of highly recommended question banks are- Oswal, Self-study, Self-Tutor, etc.
Online Assistance
In the era of online education students are becoming accustomed to studying through online resources like PDFs and videos as well. This can be used by the students to educate themselves in difficult areas with the help of online videos and explore the solutions for their problematic areas whenever they desire. 24*7 assistance can be explored and utilized by students.
Resource Material
ICSE Physics For Class X by Pankaj Bhatt
ICSE Mathematics For Class 10 / E5 by Asit Das Gupta
ICSE Geography For Class 10 by R K Jain
ICSE Living Science Biology For Class 10 by Dk Rao, Jj Kaur
ICSE Mathematics A Complete Revision (For Class X) by DR. M. M. Rahman
ICSE Q & A Chemistry Class-X by DR. Paromita Chakraborty
ICSE Chemistry For Class 10 / E4 by Amarnath Mishra
ICSE Q & A Physics Class-X by Atul Bhattacharjya
ICSE Test Yourself Chemistry Class-X by A Panel of Teachers
ICSE Test Yourself Physics Class-X by A Panel of Teachers
ICSE: Physics (Class – X) by S K Jas
ICSE: Chemistry (Class – X) by John West
ICSE Physics Class-X by Satya Prakash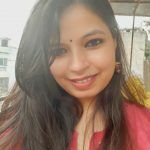 I have done my masters in Philosophy from Jawaharlal Nehru University. I like living an examined life which helps us realise our purpose of living. Reading books and proactively creating innovative content is my hobby. I have the passion to put efforts in learning at every step and becoming a better person each day.