Reading Time:
9
minutes
Location: City Montessori School has 18 campuses in various areas of Lucknow.
Type: Co-Education
Hostel: No
Affiliation: CISCE and CAIE
Head Office: 12, Station Road, Lucknow, Uttar Pradesh, India.
City Montessori School, also known as CMS, is among the oldest and most prestigious schools in Lucknow. Throughout its 60 year history, the school has gained many laurels from a number of organizations across the globe. It is a coeducational day school that is affiliated to the Delhi based Council for the Indian School Certification Exam (CISCE) which offers ICSE for Class 10 and ISC for Class 12. It is among the few schools in the country that are affiliated to the Cambridge Assessment International Education (CAIE), which is a UK based board that offers iGSCE for Class 10 and A-Levels for Class 12. The school provides facilities for students from Preschool all the way to Class 12. 
A Brief History of CMS
Dr Jagdish Gandhi and Dr Bharti Gandhi founded CMS in 1959 .The school to this day follows the motto "Jai Jagat" . The principle behind the motto is based on the ancient philosophy of Vasudhaiv Kutumbkam (the whole earth is my family). The school also follows the teachings of Mahatma Gandhi and social reformer Sant Vinobha Bhave. With just a single branch in 1959, the school has expanded to 18 branches all across Lucknow. Out of the 18 campuses of City Montessori School, five campuses go up to grade 8. The Basic Education Department of the Government of Uttar Pradesh has recognized all the campuses of CMS.

The school has a famed history of producing a large number of toppers in the ICSE and ISC examinations. Four of the CMS branches rank among the Top 10 Schools in India along with being some of the best schools in Lucknow based on the number of students in Class 12 who have scored more than 90 per cent in their ISC examinations. Though excelling in academics, the school lays equal focus on the all-round development of its pupils by encouraging them to take part in music, dance, art, drama, debating, sports, elocution, MUNs and international exchange programs with students from other countries.

International Recognition
For its efforts, CMS in 2002 received the UNESCO Prize for Peace Education, becoming the only school in the world to receive this award for "promoting values of education for peace and tolerance." Throughout its history, CMS has continuously broken its own world record of being the school with the most number of students on its rolls. It did so in 2005 and again in 2013 when "Guinness World Records" certified it as the largest school in a city with over 55,000 students enrolled. 

Mission
The mission of the school is to nurture a better future for all the children of the world. They have planned to achieve this by increasing opportunities for its students via all-round, value-based upbringing of the best quality and through activities that encourage peace, unity and actions that help make the society a better place for everyone. 

Views on Education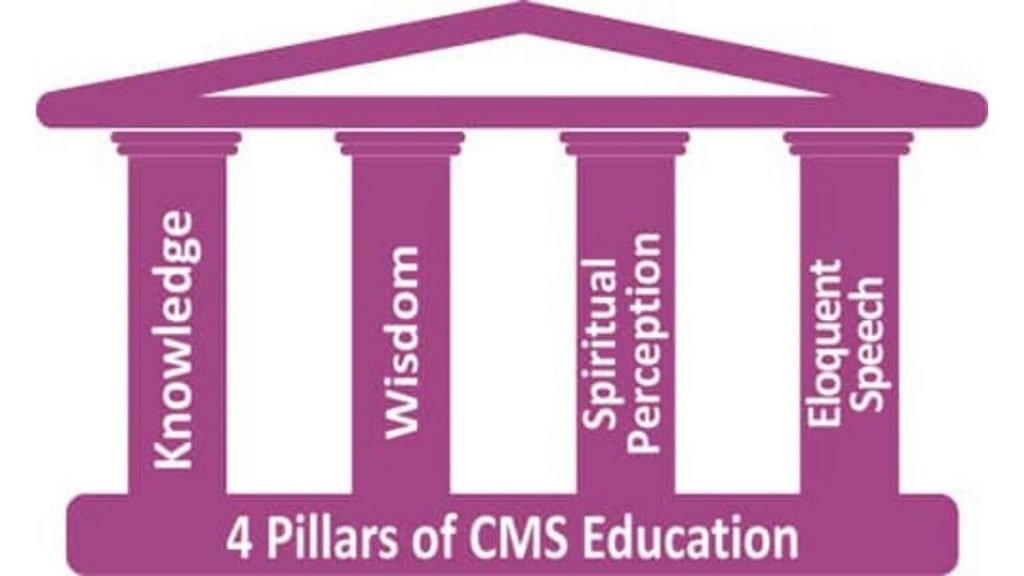 The education imparted at CMS focuses on four specific areas known as the building blocks of learning. They are: 
Universal Values, this block focuses on the spiritual growth of the students. It helps develop in them virtuous qualities that would make them better citizens of the country.

Global Understanding, this area focuses on inculcating the spirit of being a global citizen in the students. It imparts an understanding of respect for all living things irrespective of class, colour, creed, religion, country and to appreciate diversity. 

Service to the world, this focuses on the future of the children. It helps them become conscious of all the problems around them and motivates them to take action. Growing conscious transforms them into leaders of thought and bringers of social change.
Excellence in all things, this aspect focuses on developing among the students a desire to strive for the very best. Children are encouraged to challenge themselves every day. 
Facilities 
All the 18 campuses that make City Montessori School one of the most prestigious schools in Lucknow are fully equipped to educate and nurture students from Pre-School to Class 12. All schools meet the standards laid out by the CISCE, which includes having separate labs for Physics, Chemistry and Biology. 

Every campus has its own music and dance rooms for students interested in these fields. All the campuses of CMS have a library filled to the brim with books to enhance the learning experience. There is also a separate play area for the tiny-toddlers of playschool. Computer labs are also available for the older students. The campuses also have Smart Classes that completely transform the learning experience for the students.   
Sports Facilities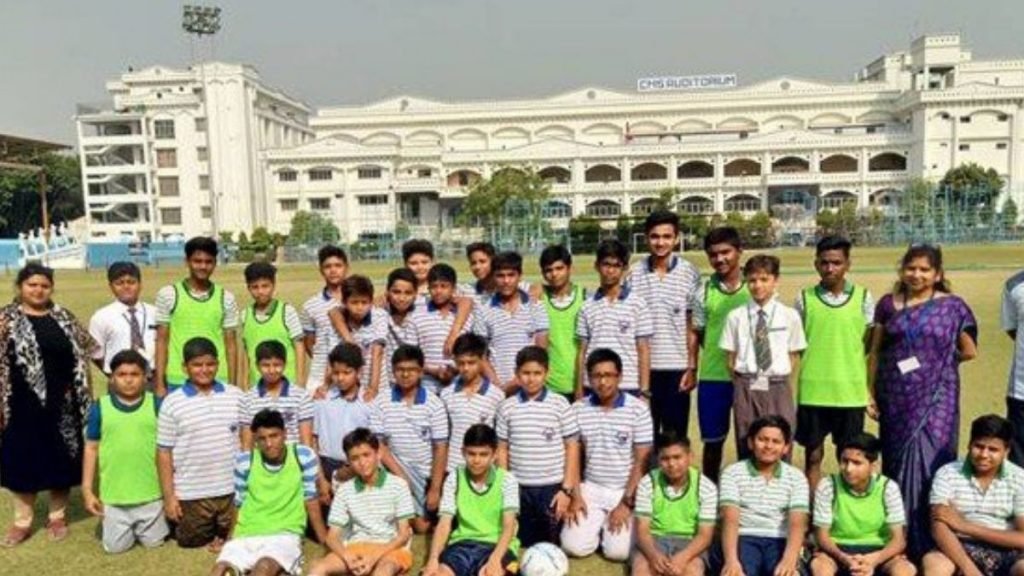 According to the philosophy of City Montessori School, games and sports are just as important to the development and education of a child as studies. All CMS campuses are in line with this philosophy and thus provide facilities to make this a reality. All the campuses have on-duty well-trained sporting experts who help the students hone their skills. Almost all the CMS campuses have a playing field for the students. The ones which don't have a field have access to a nearby playing field or park. Many CMS campuses have their own swimming pools for water sports and general swimming. All the swimming pools come equipped with their own coaches and instructors. Some of the campuses have large fields which have been terraformed and converted into football and hockey fields. CMS encourages participation in team games to help develop team spirit, coordination and leadership.
The International School Cricket League
The International School Cricket League held every year at the Kanpur Road Campus, which has extensive facilities for cricket such as floodlights for night play, is a major sporting event. CMS also organizes other international sports events such as the International Sports Olympiad and International Football Tournament annually. Inter campuses sports tournaments for football, cricket, swimming, basketball, hockey are a regular affair at CMS. This helps develop a competitive spirit among the students. Each CMS campus has its own Sports Day for students to showcase their individual talents and to win laurels.
City Montessori School Achievements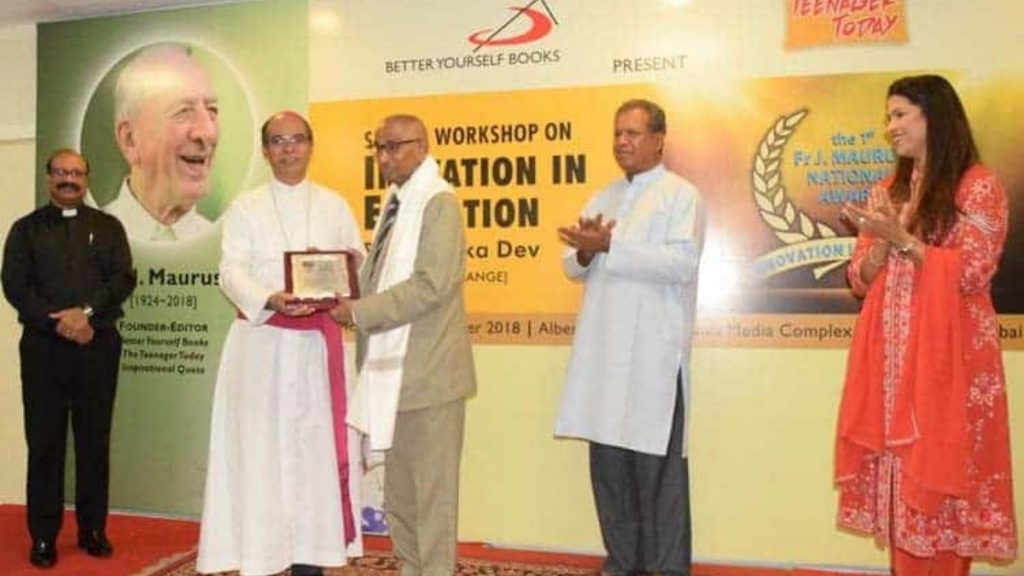 In its 60-year-old existence, CMS and its founder Dr Jagdish Gandhi have collected many awards from famed organizations. In April 2018, Dr Jagdish Gandhi received a lifetime achievement award from the University of Lucknow for his long, dedicated and exemplary service to education. Education World Magazine also gave Dr. Gandhi a Lifetime Achievement Award in 2017. Dr Gandhi has also received multiple awards from many international universities, the latest being in 2014 when Inca Garcilaso University, Peru. honored him with an Honorary Doctorate Degree.

Examination Performance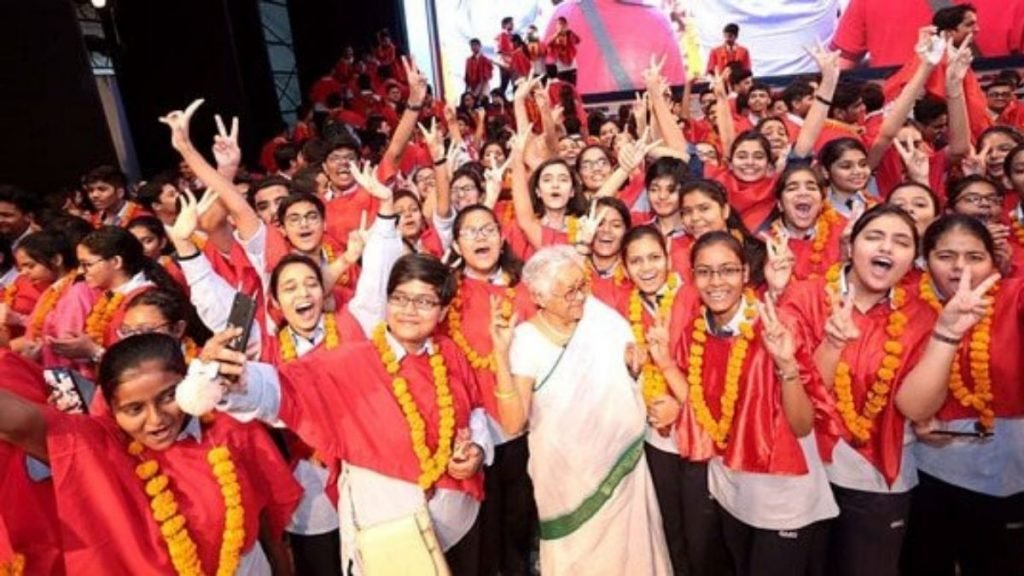 In ISC Examinations 2019, Vedanshi Tiwari of Mahanagar Campus secured the first position in the state of Uttar Pradesh and the second position in all of India with 99.75% marks. Not only this but 8 CMS students grabbed the second position in the state and third overall with 99.5% marks. More than 50% of the students who appeared for ISC examinations scored 90% or above. ICSE students were also not far behind, Radhika Gupta with 99.40% per cent marks become the highest scorer in the state as well as the second-highest scorer in the country. Shashwat Verma, of City Montessori School Gomti Nagar Extension Branch, grabbed the second position in the state and the third rank internationally. Sanskriti Gautam of CMS Mahanagar Branch held the third rank in the state list with  99.00%.

Six City Montessori School students secured 100% in the International Benchmark Test conducted by the Australian Council for Educational Research (ACER), the students are  Ayush Raghvendra, Praharsh Chaturvedi, Akriti Samyak, Adhyatm Agnihotri, Kavya Gupta and Abhiyaansh Narain.

Special Programs 

Cambridge Assessment International Education 

It is an international child development program developed with close adherence to the Cambridge standards of education. A student of Cambridge Pathways develops not just a deep understanding of the subjects but also higher order thinking skills, problem solving skills and creatively thinking for themselves, doing their own research and communicating it. They work with other students in projects to enhance teamwork skills. Success in Cambridge Pathways gives a student unparalleled opportunities for admission in international ivy league colleges as the entire world admires and respects the Cambridge standard.

International Children's Film  Festival

CMS is also famous for organising one of the largest children's film festival in the country. The CMS International Children's Film  Festival is an annual feature of the school. It looks to promote the message of world peace through the art form of cinema. There are even entries from foreign countries. Schools from all around the state come to the festival. 

International Camps 

Every year the students from CMS get to participate in camps called the Children's International Summer Villages or the CSIV. These are international camps which are held in various foreign countries. Children get to spend time with students from other countries and start life long friendships. The aim of CSIV is to promote peace education and cross-cultural friendships. CSIV has been recognized as an NGO in operating relations with UNESCO. 

Interschool competitions 
Aside from the interschool sports competitions as already mentioned above, the school organizes competitions based around other aspects of educations. An international inter-school competition is Quest, an International Festival of Biotechnology. The competition is held once every two years and aims to promote the exciting field of biotechnology among students from across the globe. 
QUANTA 

QUANTA is an annual international inter-school competition for science, mathematics, mental ability and electronics. The competition, which is in its 23rd year, sees participation from schools all around India as well as schools from 40 other countries. Students from around the globe compete in more than 11 events which gives them an opportunity to share their thoughts and ideas. 

Commonwealth Youth Conference and Group Discussion 

The Commonwealth Youth Conference and Group Discussion is an event that celebrates the Commonwealth of Nations. The aim to promote peace and corporation among the 53 Commonwealth countries. Prominent guests from across the globe give speeches about the significance of the Commonwealth. Intercampus debate competitions are also held along with the conference. 

The Legacy and The Future

60 years of excellence has made City Montessori School a hub of education that has imparted its virtues to generations of students and will continue to do so for decades to come. From academics to sports the students of CMS excel in every field they choose to become future leaders. The schools continue to expand under the competent leadership of people like Mr Roshan Gandhi as more students take admission and more branches open all under the watchful eye of its founders. 
General FAQs
Is CMS a co-education school?
Yes, CMS is a co-educational school. All Branches of CMS accept students irrespective of their gender.
Does CMS offer any hostel facility?
No, CMS does not offer any hostel facility.All branches and campuses of CMS are non-residential day schools.
Which boards is CMS affiliated to?
CMS is affiliated to CISCE and CAIE. It is one of the few schools in Lucknow that are affiliated to any international boards.
Where is the head office of CMS?
The new head office of CMS is located at 12, Station Road, Lucknow, Uttar Pradesh, India. The old head office was located near the Station Road campus as well.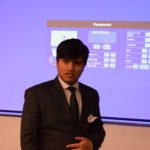 Hi, I'm Mohammad Haaris Beg, an aspiring journalist from Bennett University, Greater Noida.