Reading Time:
14
minutes
Shimla, the capital of Himachal Pradesh, is also known as the "Queen of Hills." The city of Shimla is well-known as one of the most famous tourist spots in India. However, beyond being a holiday destination, Shimla is home for various top educational institutions of the country. The state government has undertaken numerous steps to strengthen and develop the education system in Shimla, and hence, now it is also known for the high literacy rate. Shimla hosts schools and colleges since the British era, which adds to the fascinating infrastructure and architectural radiance to the educational institutions. This article is the compilation of the best schools in Shimla.
The educational institutions in Shimla are well-known for their boarding facilities part from the high-quality education they deliver. CBSE and ICSE are the two significant boards that the schools in the city are affiliated with. Residents of neighbouring towns and states also approach the schools in Shimla as they provide an extensive choice of streams at the higher school level, especially class 11. Therefore, the six best schools of Shimla along with their comprehensive details on address, fees, infrastructure, facilities and contact have been mentioned below
List of the Best Schools in Shimla
1. Bishop Cotton School Shimla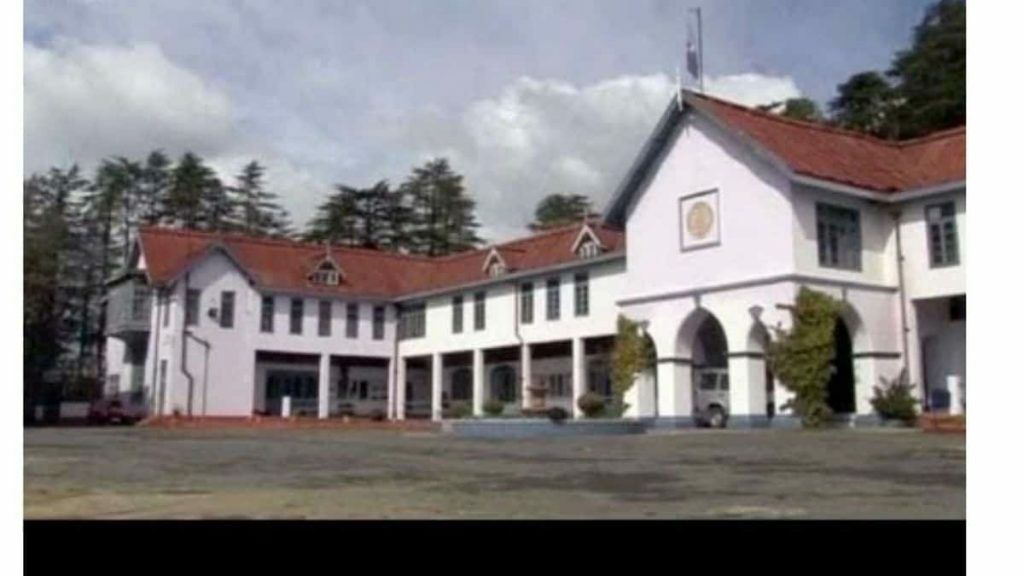 Established year: 1859
Address: Shimla Bypass, Near, Khalini, Shimla, Himachal Pradesh 171002
Principal: Mr Simon Weale
School-level: Class 3 to 12
School Type: Boarding
Affiliation Board/Number: ICSE, ISC
Medium of Instruction: English
Approx. Fee range: Rs. 4,92,000 to Rs. 5,24,000 (India+Nepal students); Rs. 8,72,000 (International students)
Phone number: 0177-2620880
Website: http://bishopcottonshimla.com/
School Infrastructure & facilities
The school's campus is spread across 56 acres with the main school building surrounded by other essential infrastructure of the school. The school has divided its students into four houses which are Curzon, Ibbetson, Lefroy and Rivaz and are controlled and supervised by the House Masters. Bishop Cotton School, Shimla is the first school to start the prefectorial system. As its curriculum, the school follows its curriculum from class 3 to 8; however, from grade 9 to 12, they follow the CISCE curriculum.
The school also hosts a Learning Centre which is an educational centre for the non-residential children from Shimla which makes it one of the best schools in Shimla.
Bishop Cotton also boards students and staff according to the house system and also comprises of a War Memorial and Museum near the dormitory houses. Besides, the campus also includes a Headmaster's Lodge and a Swimming bath near a fountain. Near the lodge are the school's main hall, laboratories and sports facilities such as the squash courts and another hall for indoor badminton sessions.
The main hall, Irwin Hall, holds lectures, debates, theatricals and movies. Bishop Cotton also comprises of a well-stocked library namely the Anderson library alongside a gymnasium, an infirmary as well as a dining hall. It is considered as one of the best schools in Shimla.
The extracurriculars that are encouraged at the school are cricket, football, tennis, hockey, boxing, squash, table tennis, rifle shooting, athletics. These activities take place at different competitive levels – interhouse, interschool and national.
Bishop Cotton also motivates its students to participate in performing art activities such as dance, drama, singing and music. There are also hobby clubs conducted regularly at the school which comprise of photography, shooting, gardening, stamp collection, aeromodelling along with SUPW, which is an integral part of the school's curriculum. Additionally, community outreach programs are also continuously organised through village adoption, teaching children, etc.
Notable Alumni:
Ruskin Bond, Indian author who was awarded Padma Shri in 1999
A.S. Dulat, former R&AW chief
Jeev Milkha Singh, professional Indian golfer
Lalit Modi, Chairman and Commissioner of IPL
Ratan Tata, Business Tycoon
2. Auckland House School Shimla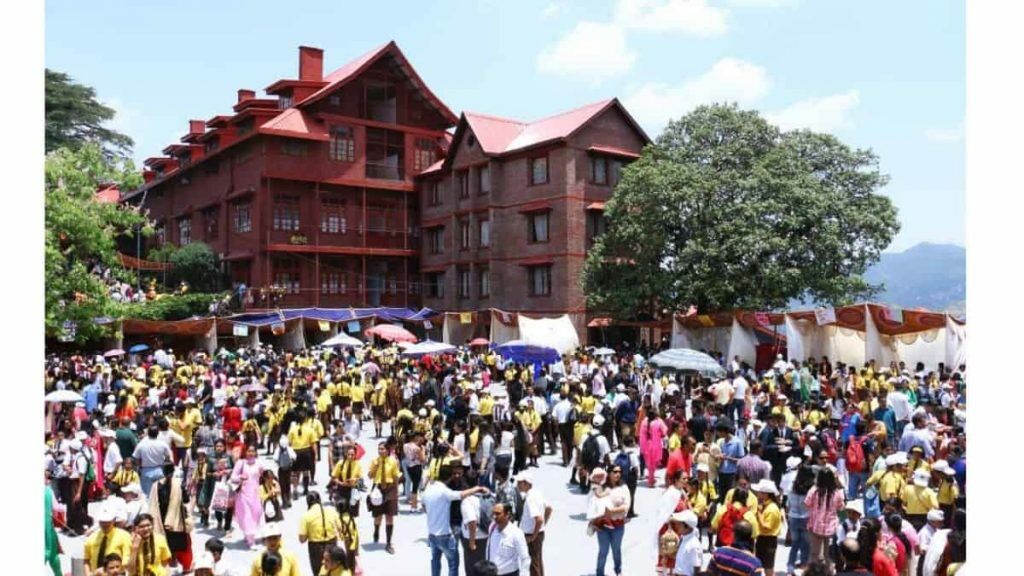 Established year: 1836
Address: Circular Road, Longwood, Shimla, Himachal Pradesh 171001
Principal: Mrs Sunita John
School Level: Nursery to Class 12
School Type: Convent, All-girls, Day-cum-residential
Affiliation Board/Number: ICSE (HP008)
Medium of Instruction: English
Approx. Fee Range: Rs. 46,120 to Rs. 62,200 (excluding boarding charges)
Phone number: 0177-2807060
Email: [email protected]
Website: http://www.aucklandhouseschool.com/
School Infrastructure & facilities
Auckland School is spread across two spacious campuses which comprise of a playground and a small garden. The playground has two fields for hockey and basketball, a large hall for badminton and gymnastics and another hall for table tennis. There is also a stage present for concerts and drama performances. A separate school building hosts the science laboratories. The campus layout provides a student-friendly environment. One campus houses well-lit and airy classrooms, a computer lab and three science laboratories. However, the second campus comprises of over twenty classrooms, a well-stocked library, a computer centre and a state-of-the-art auditorium-cum-chapel. Auckland House School also provides a well- equipped gymnasium to encourage students to lead an active lifestyle.
The dormitories in the boarding house are spacious such that they can accommodate a large number of boarders both in the junior as well as the senior sections. The dormitories are centrally heated and comprise of a new solar water heating system. There is also a large and sophisticated dining room where the boarders have their meals. In the senior section, there are over eight huge dormitories alongside a large dormitory for the junior girls. Additionally, there is an infirmary that caters to both boarders and day scholars.
Learning current events are mandatory and is taught by the help of news-boards, pamphlets, documentary films, quiz contests and tests. The school consists of its own VCD, LCD, Plasma TV, stereos, tape recorders and projectors which are used for entertainment and instructions.
The co-curricular activities held at Auckland House School comprise of annual sports days, physical education, first aid & home nursing, debates & declamation held in English, Punjabi and Hindi, piano, sitar, vocal music, dancing, karate and roller-skating. Auckland House also conducts hiking and trekking activities for the students, prompting it to be amongst the best schools in Shimla.
3. St. Edwards School Shimla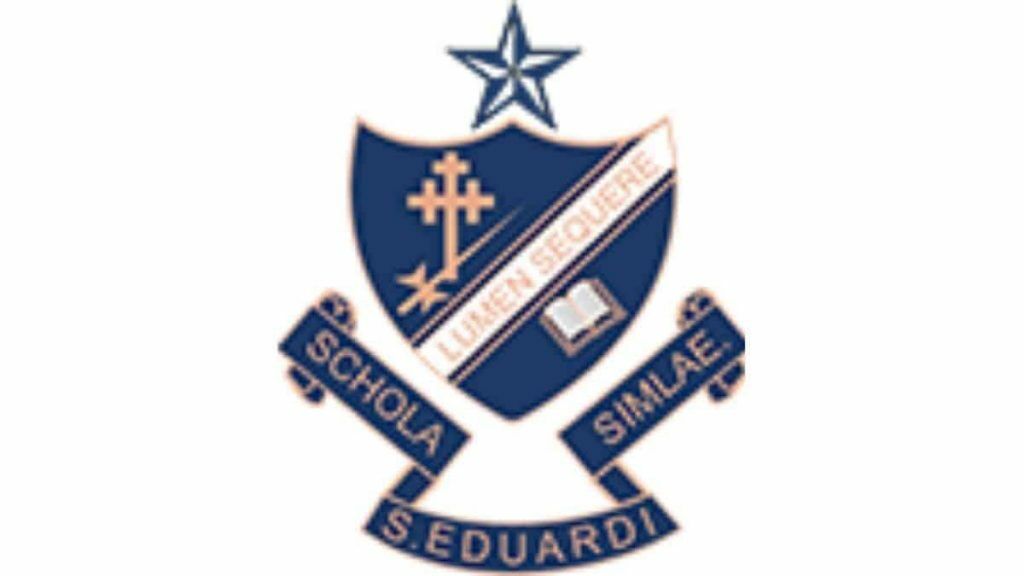 Established year: 1925
Address: Cart Rd, Milsington Estate, Shimla, Himachal Pradesh 171001
Principal: Fr. Anil Wilson Sequeria
School Level: Nursery to Class 12
School Type: Convent, All-boys
Affiliation Board/Number: CBSE (630134)
Managing Society: Shimla Chandigarh Educational Society
Medium of Instruction: English
Approx. Fee Range: Rs. 11,850 to Rs. 56,880
Phone number: 0177-2624542
Email: [email protected]
Website: https://www.stedwardsshimla.org/
School Infrastructure & facilities
Established in 1925, St. Edward's School at Shimla is the best CBSE school in the city. It follows the CBSE curriculum while offering its educational provisions to students from Nursery to class 12. The classrooms at St. Edward's School, Shimla are spacious and airy to provide a comfortable environment for its students. It also hosts display boards for exhibiting the various activities done by the students.
The school encourages its students to participate in various co-curricular activities such as music, dance, arts and sports. The vast campus is well-equipped with the modern infrastructural facilities with the latest teaching aids such as digital classes, a well-stocked library, state-of-the-art computer labs, science labs as well as spacious playgrounds.
The laboratories at St. Edwards facilitates reasoning as well as theoretical-practical understanding in a student. They are well-equipped to hold the diverse concepts across Geometry, Chemistry, Geography and General science, etc.
The house system divides the students into four different houses, namely – St. Mark, St. Luke, St. Matthew and St. John. The school, to teach compassion and responsibility within its students, also promotes club activities depending on the individual interests of the students. The clubs are :
Sports Club organises gymnastics, wushu, karate and shooting classes through which students compete at different levels – district, state and national.
Cultural Club hosts Indian and western dances besides instrumental music.
Science and Maths Club explores the fundamentals of the two major subjects – science and mathematics.
Literary Club encourages its members to participate in plays, debates, extempore, creative writing, etc.
Computer Club solely focuses on the basics of computers and the latest innovations in technology.
Eco Club organises excursions and nature trails.
Yoga Club mainly focuses on empowering the mind and body of the students through exercise and meditation.
Besides the Sports Club, there are also external sports activities, both outdoors and indoors, that is an integral part of the curriculum. St. Edwards hosts sports rooms for the gear and indoor games such as carrom, table-tennis and badminton. Additionally, the vast and spacious playground at the school holds basketball courts for basketball tournaments as well as football matches.
Furthermore, Bharat Scouts & Guides Program is a unique inclusion at the school which emphasises on the physical, mental and spiritual development of a student through outdoor and extensive physical activities. There are also educational tours and excursions conducted by the school with specific significance on historical interest alongside quiz competitions, annual concerts and seminars.
Lastly, visual arts make up a massive part of the educational curriculum, and thus includes fingerprinting, potato printing, clay modelling, colouring, painting, paper crafts, 3D crafting, puppet making, mask making, etc. All these facilities make it one of the best schools in Shimla.
Notable Alumni
Mohammad Hamid Ansari, former Vice President of India
Deepak Gupta, Judge, Supreme Court of India
Virbhadra Singh, former Chief Minister of Himachal Pradesh
Ashok Sukumaran, media artist
Ashok Chopra, journalist and author
4. DAV Sr. Sec Public School New Shimla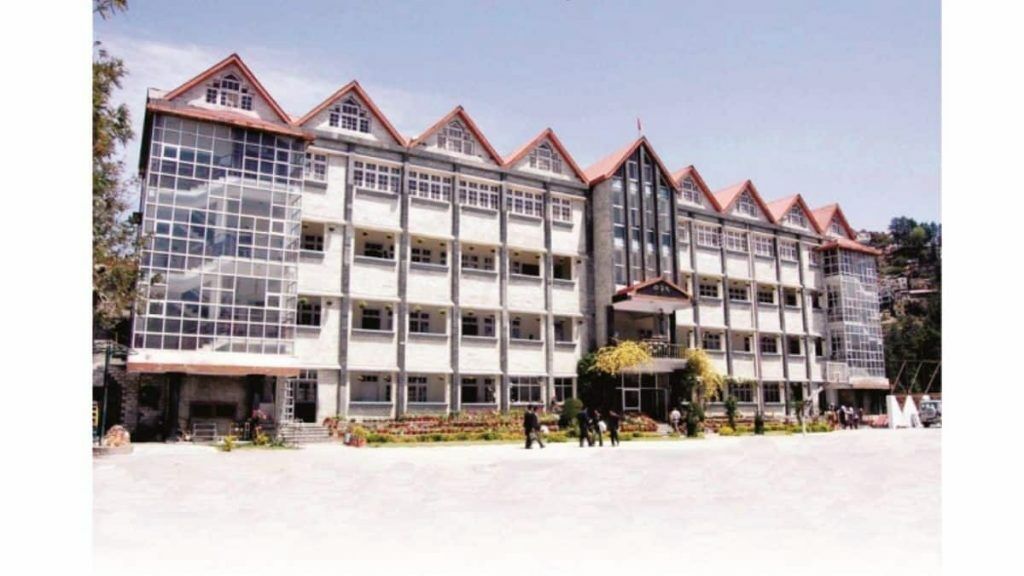 Established year: 1979
Address: Sector 4 Rd, Sector 4, Phase II, New Shimla, Shimla, Himachal Pradesh 171009
Principal: Rakesh Kumar Chandel
Affiliation Board/Number: CBSE
School Level: Pre-Nursery to Class 12
School Type: Co-educational, Day-cum-residential
Managing Society: DAV College Managing Committee
Medium of Instruction: English
Approx. Fee Range: Rs. 40,800 to Rs. 60,000
Approx. Hostel Fee: Rs. 1,90,000 to Rs. 2,15,000
Phone number: 0177-2670976
Email: [email protected]
Website: http://davns.org/
School infrastructure & facilities
Established in 1979, DAV Sr. Sec Public School Shimla is affiliated with the Central Board of Secondary Education (CBSE), New Delhi. It is managed by the DAV College Managing Committee which is one of the largest educational trusts of India with almost 770 of its institutions rooted across the country. The management at DAV focuses highly on nurturing and teaching responsibilities and duties of a good citizen within the school.
The school infrastructure is built to establish a safe and friendly environment to approach the learning-teaching interaction between students and teachers quickly. It is considered as one of the best schools in Shimla. Some of the essential facilities at DAV Sr. Sec Public School consists of:
Two auditoriums
Two Multipurpose Halls
Two separate dance and music rooms
Art & Crafts room
Well-equipped laboratories for chemistry, physics, biology, social science
Mathematics lab
Language labs for Hindi and English
Conference room
Activity room
Open-air stage
Visitor room
Gymnasium for junior students along with equipment for senior students
Three staff rooms
The school campus is spread 4 acres with five playgrounds around the three main building blocks of the school. The library is well-stocked with over 12000 books along with n infirmary. The safety of the students and staff is the top priority of the school management, and therefore, they have over 88 CCTV surveillance cameras around the campus.
DAV Sr. Sec Public School encourages it, students, to participate in diverse extracurricular as well as co-scholastic activities that range from sports activities to visual arts to performing arts. There are also various festivities and competitions conducted almost annually on different competitive levels such as interschool, district and national. Few of the competitions held in the past few years are as follows:
Swaranjali – Tribute to the late music teacher, Late Gurbachan Singh
Police As Friend – Initiative took up by the school towards spreading awareness against drug abuse, police and public relation, cleanliness and saving the environment through wall paintings
Dayanand Saraswati Interschool Quiz
Handwriting competition in Hindi
Yoga Day
Safai Abhiyan – spreading awareness as well as taking part in cleaning the landscape near the school
Another unique feature of DAV Sr. Sec Public School is the parent-teacher association (PTA) that allows interactive and engaging communication between both to regulate the progress of the students by clarifying doubts and issues. All these facilities have made this school one of the best schools in Shimla.
5. Roots Country Public School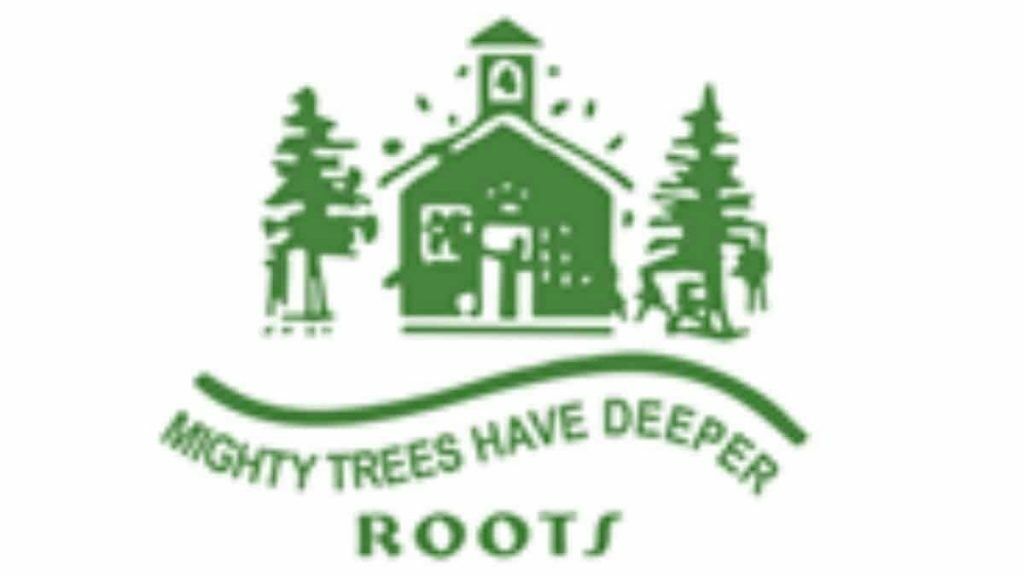 Established year: 2003
Address: Trimmount View, Baghi, Shimla, Himachal Pradesh 171225
Principal: Kriti Rotha
Affiliation Board/Number: CBSE (630183)
School Level: Pre-Nursery to Class 12
School Type: Co-educational, Day-cum-residential
Managing Society: Society for Education & Environmental Development
Medium of Instruction: English
Approx. Fee Range: Rs. 35,700 to Rs. 66,400 (Day scholar); Rs. 2,52,920 (Boarder)
Phone number: 9816080233, 8626931550
Email: [email protected], [email protected]
Website: https://rootscountryschool.com/
School infrastructure & facilities
Roots Country Public School, located in Shimla, is surrounded by forests, apple and cherry orchards that is a sprawling business centre for the local population of Shimla. It is one of the very first eco-friendly schools in the country. The school campus boards rooftop solar production units that fulfils almost 80% of the school's electricity needs. Alongside this, it has also installed a sewerage treatment plant and initiated a garbage treatment, biodigester and wastewater management plant and a water harvesting project.
As the school is affiliated with CBSE, it follows strict publications such as NCERT, and English and Hindi as the compulsory subjects for all the classes. Also, there is a scholarship available for underprivileged students belonging to the weaker sections.
Few of the essential facilities that Roots Country Public provides are student support services, human resources ED centre, early childhood centre, Auditorium with a stage, three athletic fields, and a play area. Boarding facilities are also available for almost 800 students with well-furnished dormitories comprising of 24-hour running hot and cold water facility. The dormitories have modern and sanitary facilities along with a well-balanced dietary menu and a common room for leisure time.
There is also a movie theatre present within the school's campus to entertain and accessible by students as well as the staff members that house modern equipment. Besides, the campus also has a swimming pool alongside all other sports facilities like a gymnasium for indoor sports activities. Roots Country School at Shimla is the first school in Shimla to host an indoor heated swimming pool.
Other facilities at Roots Country Public School include a medical room, guest house, cafeteria, tuck shop, dining hall, bakery and a computer lab. The school also offers transport services in the form of two buses fitted with GPS systems. The best schools in Shimla provide all these facilities.
The students, following a house system, are divided into four houses – Victor (Red), Pioneer (Green), Crusaders (Yellow) and Warrior (Blue). There is a provision for coaching and counselling held by appointed lecturers who interact with seniors students, i.e. class 10 to 12, on the basics of the competitive exams. Furthermore, there are hobby classes conducted regularly, which are compulsory for the students to participate in, such as dance, music (vocal and instrumental), sports. The school encourages its students to participate in sports and other physical activities to help them lead a healthy and active lifestyle.
The sports activities offered by the school are as follows – badminton, cricket, table-tennis, basketball, volleyball, boxing, kho-kho, chess, carrom. Daily walks, PT, Treks and karate are a mandatory part of the curriculum.
Every year, Roots Country Public participates in Cluster games organised by CBSE, various Interschool tournaments, International exchange programmes and foreign tours, for example, representing India in the International Karate Championship held at Japan.
Awards
Award for Excellent School Leadership
Certification for Quality Management System
Awards for Best Entrepreneurs
Award for Best Managed School of the year by ISA
Award for Excellence in Sports by The Tribune
Alumni
Alen Parker, Scientist
Ema Stone, Pediatrist
6. IVY International School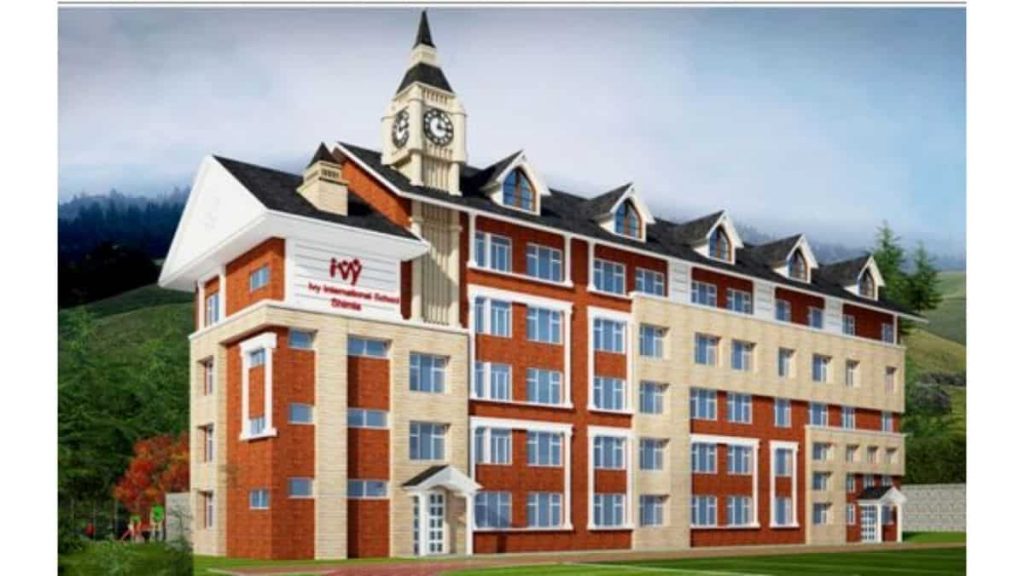 Established year: 2015
Address: Ivy City, Bhattakufer, Shimla, Himachal Pradesh 171006
Principal: Chandresh Anju Chauhan
Affiliation Board/Number: CBSE (630232)
School Level: Kindergarten to Class 12
School Type: Co-educational, Day-cum-residential
Managing Society: Sanvi Education Society
Medium of Instruction: English
Approx. Fee Range: Rs. 60,000 to Rs. 87,600
Phone number: +91 8350804101/102/103
Email: [email protected]
Website: http://www.ivyshimla.com/
School infrastructure & facilities
At IVY, the learning-teaching process is carried out through activities and applying them in real-life situations. This helps in developing critical thinking as well as decision-making skills. It is one of the best schools in Shimla.
The school hosts various facilities and activities to help the students in holistic development. The important facilities available at IVY School, Shimla are as follows:
Robotics Lab: IVY School was the first school in Shimla to consist of a Robotics lab. Robotics lab hosts lessons on engineering, technology, mechanical systems, programming concepts and mathematics.
E-Learning: The school strictly believes in Smart classes, i.e. the teaching processes take place through digital teaching, interactive workbooks and educational tours. There is also an app-based school information system that allows parents to stay connected to their ward's activities in school, such as home assignments, test schedules, attendance, as well as their progress.
House system: The school's population is divided into four houses or clans that are then headed or supervised by Clan heads and vice heads. The four clans are Bavarian, Spartan, Utopian and Venetian. Each clan member can assume the role of mentor, mentee and best buddy throughout their school years.
In-house dining hall: The school provides lunch to the students at no extra costs where eating etiquettes are followed strictly and hygienic, and well-balanced food is served.
Activity Clubs: There are diverse activity clubs organised by the school that the student can choose from depending on their interests. These activities include music, dance, painting, dramatics, ecology, public speaking, art & craft, quiz. Extracurricular activities like poetry, quizzes, competitions are held on Friday.
The Junior Wing at the school, i.e. Kindergarten comprises of teacher-guided activities such as playing with sand, blocks and clays.
Musical Band – Strings & Beans: The school musical band participates in various competitions and events around Shimla that highlight the vocal as well as instrumental talent enrich in the students. Strings & Beans is the only brand that includes a sub-junior section with students from class 2 to 4 that play the guitar, keyboard, conga and drums.
The sports activities available at IVY is divided into two categories – outdoor and indoor. The outdoor facilities include football, cricket, softball, athletics, volleyball, kabaddi and fencing. The indoor activities include badminton, skating, skateboarding, shooting, trampolining, table-tennis, chess and karate.
Well-stocked library
The Auditorium is where events such as debates, declamations, role play, storytelling, drama are conducted.
IVY School at Shimla aims to break away from the "chalk and talk" method and hopes to provide the most modern technologies and learning methods to the students.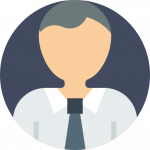 Sarah Hussain is majoring in Literature along with studying Sociology on the sidelines. Sarah has been an efficient member of the clubs at her college, working as an editor, reporter and writer. Her interests concern reading books belonging to diverse genres and writing poems. In her free time at college, she also works as a volunteer for Volunteer Service Organization (VSO), Manipal.