Reading Time:
9
minutes
UPSC stands for Union Public Service Commission. It appoints various officers for posts like IAS (Indian Administrative Service), IRS (Indian Revenue Service), IFS (Indian Foreign Service), IPS (Indian Police Service), etc. The UPSC has 24 services under it and conducts the Civil Service Exam (CSE) for recruitment to these posts. The exam and the service are popularly known as IAS or IAS Exam. It is one of the most reputed government jobs in India. Civil Service Officers work for the Government and have various constitutional powers with them. They get various benefits like high salaries, government perks, power, social standing and reputation. Each year millions of students appear for the Civil Service Examination in India. It is the administrative bone and actual working hand behind the Government and its policies.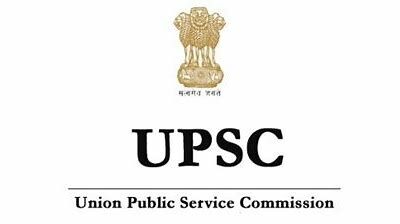 Jobs available under the Union Public Service Commission Civil Services
Indian P & T Accounts and Finance Service Group A
Indian Audit and Accounts Service Group A
(IAS) Indian Administrative Service
Indian Revenue Service (Customs and Central Excise) Group A
Indian Defence Accounts Service Group A
(IPS) Indian Police Service
Indian Revenue Service (IT) Group A
Indian Ordnance Factories Service Group A
(IFS) Indian Foreign Service
Indian Postal Service
Delhi, Andaman and Nicobar Islands, Lakshadweep, Daman and Diu, Dadra and Nagar Haveli Police Service Group B
Indian Civil Accounts Service Group A
(IRS) Indian Revenue Service
Indian Railways Traffic Service
Pondicherry Civil Service Group B
Indian Railways Accounts Service Group A
Assistant Security Commissioner Railway Protection Force Group A
Indian Railways Personnel Service Group A
Indian Defence Estates Service Group A
Armed Force Headquarters Civil Service Group B
Indian Information Service Junior Grade Group A
Indian Trade Service Group A
Delhi, Andaman and Nicobar Islands, Lakshadweep, Daman and Diu, Dadra and Nagar Haveli Civil Service Group B
Indian Corporate Law Service Group A
Pondicherry Police Service Group B
Job services Available
There are numerous posts or ranks available under Civil Services which get decided based on the overall ranking. The significant positions under civil services are IAS, IFS, IPS and IRS. They get allocated to the top rankers according to their desired choices. The job and details of these positions of civil service officers are as follows-
IAS Officer
The Indian Administrative Service is the administrative arm of the Government and undertakes various administrative functions. The role of an IAS officer includes working for the Government by framing policies, advising ministers, administering various issues and maintaining law and order. They are also in charge of supervising the police, state governments and the central Government; along with the collection of revenues, formulation and implementation of new policies and other administrative functions.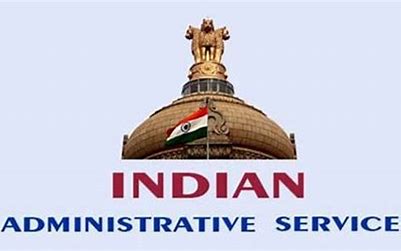 IPS Officer
The job or role of an Indian Police Service (IPS) Officer involves the maintenance of law and order in his/her assigned area. One of the most famous IPS of all times is Kiran Bedi. She is one of the most reputed IPS officers in India and the First woman appointed to this post.
IFS Officer
An Indian Foreign Service (IFS) Officer handles the foreign relations of India with the other counties. They get appointed as the ambassadors or diplomats to other countries. Each foreign country has an Indian Embassy, where these IFS officers lead the diplomatic ties with the states. They play a crucial part in international relations, policies, trade partnerships, maintaining relationships and various other diplomatic functions.
IRS Officer
An Indian Revenue Service (IRS) officer oversees the functioning of the Revenue departments under the Government like the Income Tax Department, Goods and Sales Tax (GST) Department and other revenue related departments and functions.
Benefits of a UPSC job
Becoming an IAS or IPS officer is undoubtedly every parent dream for their child. There are multiple reasons to choose these jobs. A few of the significant benefits and reason for choosing include-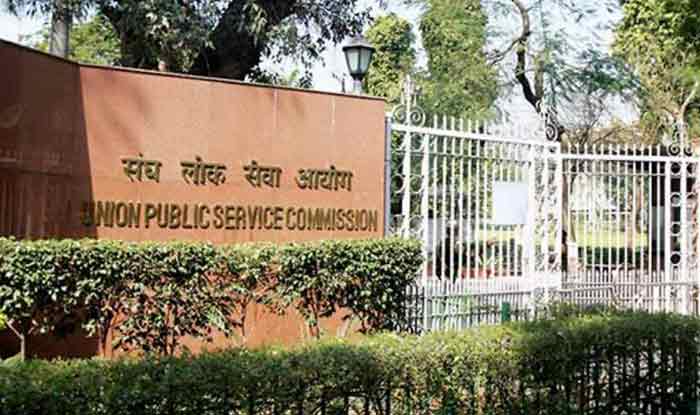 Power
Becoming a civil servant comes with a vast deal of responsibility, but so is the power associated with it. An IAS is one of the most influential people in any district who have the responsibility to look after the entire region and guide each administrative action that takes place.
Constitutional Protection and Perks
Civil Service employees have protection and power derived from the constitution of India. It is one of the most reputed and high posts in the Indian Government. A civil service officer or IAS gets high salaries, power, police security and various other perks like housing, free electricity, free units of petrol, driver, etc. that are beyond the perks of an ordinary 9-5 job.
High Salaries and Job Security
A civil service officer gets a high salary and considerable job security. The civil servants hold their office at the pleasure of the President so cannot be removed easily. They are the working hand of the government administration with the power to administrate and look after all the functions. Civil Service officers get many government perks as well.
Social Status and Recognition
Civil Services has immense social status, standing and reputation attached to it. Each year lacs of students give the CSE to become an officer. It is the most prestigious and reputed government job in India.
Impact on Society
Civil service officers like those working in the IAS, IPS, IRS are the essential hand of Government, foreseeing various functions like administration, law and order; revenue, foreign relations, the security of the state, etc. They have the vast power and responsibility to conduct the day-to-day working of a district, to bring changes and advancement in their area; and handle the operation of a given area or field.
Policy Making
IAS officers are the mind behind the ministers. They are the brainchild of all the new policies to be introduced in a country or a state. They handle and formulate new strategies for areas like agriculture, textile, education to the sophisticated technology sector and business industry, all the sectors.
Officer's Lifestyle
The officer's lifestyle is one of the biggest reasons for students' interest in civil services. They are the most sophisticated and valued white collar officer jobs in India. The lifestyle of an officer is different from the lives of ordinary men. An officer enjoys government perks, social respect, lavish lifestyle, power over various government department and many other luxuries; making it one of the most desired jobs in India.
Union Public Service Commission Exam and Exam Pattern
The Union Public Service Commission conducts civil service examinations (CSE) each year and selects the candidates for different civil service officer posts. The exam is conducted in 3 parts- Prelims, Mains and Interview.
The Prelims paper is an objective and qualifying paper which is divided into the following two parts-
General Studies Paper 1
It includes the following subjects-
History
Geography
Politics
Economics,
Science
Indian Arts and Culture
Civics
Ethics
General Studies Paper 2
It includes the following subjects-
English
Maths
Mental Ability
English Comprehension
Aptitude
Current affairs
It is also known this as CSAT Paper- Civil Service Aptitude Paper.
The Main Paper is a written exam which comprises of the following-
One essay writing paper
Four papers on General Studies which have the following subjects-
History, Geography, Civics, Politics, Ethics, Economics, Technology, etc.
One English language paper
One regional language paper
Two optional papers
(The English language and regional language paper comprise comprehension, precise writing, etc.)
(The candidate can choose their optional paper from the list of 25 subjects and 22 languages given by the UPSC.)
The Main Paper carries 1750 marks.
The interview is the last round of the Union Public Service Commission exam. It is a face-to-face process to assess a candidate's potential understanding, commitment to society and various other skills he or she possesses. The interview is of 275 marks.
After all these exams mentioned above, the ultimate marks scored are taken, and UPSC prepares a rank sheet. The candidates get selected and allotted their cadres/ service based on their ranks. The top rankers get the positions of IAS, IFS, IPS, IRS, etc. in the order of their desired choice.
Eligibility Criteria for UPSC Exam
The Union Public Service Commission gives the eligibility criteria for IAS and various other posts of civil service examinations.
The current eligibility criteria for UPSC CSE is as follows-
Graduation from any University or educational institution under the Central Legislature, State Legislature or deemed as a university under the University Grants Commission Act, 1956
Final Year Students can also apply for CSE.
The minimum age criteria for CSE is 21 years on 1st August of the given year, and the maximum age is 32 years for general category. The maximum age for OBC Non-Creamy Layer is 35 years, Sc/ST is 37 years, PH General is 42 years, PH OBC is 45 years, and PH SC/ ST is 47 years.
The number of attempts is six for general category, nine attempts for OBC and unlimited attempts till 37 years of age for SC/ ST category.
Further details, notices, updates and information regarding the UPSC Civil Service Examination is provided on the official UPSC website- https://www.upsc.gov.in/
Contact Information-
Address– Dholpur House,
Shahjahan Road, New Delhi – 110069
Facilitation Counter– 011-23098543 / 23385271 / 23381125 / 23098591
Email– feedback-upsc[at]gov[dot]in
Notable Civil Service Officers
Many IAS, IFS, IPS and other civil servants have made a significant impact in India. A few of the famous civil servants in India are as follows-
Kiran Bedi
T N Seshan
Ajit Doval
Armstrong Pame
Ashok Khemka
Vijayalakshmi Pandit
Nirupama Rao
Narendra Kumar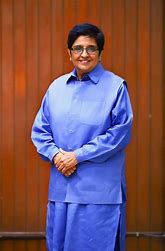 Books Recommended for the UPSC Exam
The books recommended for Union Public Service Commission CSE is as follows-
NCERT Textbooks for Class 6th to 12th for subjects- science, social science, English, political science, etc.
General Studies Manual for Prelims by Arihant Publications
Past Papers of UPSC IAS
Modern Indian History by Sonali Bansal and Snehil Tripathi
Ancient and Medieval India by Poonam Dalal Dahiya
Indian Art and Culture by Nitin Singhania
Certificate Physical and Human Geography by Goh Cheng Leong
Geography of India by Majid Husain
Oxford School of Atlas
Indian Polity by M. Laxmikanth
Important judgements that transformed India
Indian Economy by Ramesh Singh
Indian Economy by Sankarganesh Karuppiah
The Indian Economy by Sanjiv Verma
Science and Technology by Ravi Agrahari
Environment by Shankar
Current Affairs by Rajiv Mehrishi
Manorama Yearbook for Current Affairs
India 2020- Publications Division
CSAT Paper 2 by Arihant
Essay book by Saumitra Mohan
151 Essays by Disha
World History by Krishna Reddy
Governance in India by Laxmikanth
Subject-specific books for the optional papers
Frequently Asked Questions (FAQ's)
When is the Notification and exam date for Civil Service Preliminary exam released?
The notification for the Civil Service Preliminary Exam comes in February, and the exam takes place in June every year. The dates are subject to change by the UPSC.
When is the Notification and exam date for Civil Service Mains exam released?
The UPSC Civil Service Main Exam notification comes in August, and the exam takes place in October. Dates are subject to change by the UPSC from time to time.
Are UPSC and CSE the same thing?
No, UPSC and CSE are not the same. UPSC is the body that conducts and manages the civil services and civil service examinations. CSE is the exam conducted for recruitment of civil service officers.
Can anyone sit for the Civil Service Preliminary and Mains Exam?
No, The UPSC has fixed eligibility criteria for the candidates appearing for the civil service exams. The candidates who clear/ pass the preliminary exam can attempt or sit for the mains exam. Preliminary exam is the qualifying exam for CSE.
Which is the highest post in civil service?
The highest post in civil service is IAS, IFS and IPS. The candidate gets their service allotted based on marks obtained in the CSE Mains Exam and Interview.
What happens after selection through CSE?
After the recruitment of officer by UPSC through the CSE, the IAS recruits undergo training at Lal Bahadur Shastri Academy of Administration (LBSNAA) in Mussoorie, Uttrakhand for two years.
The IPS recruits undergo training at Sardar Vallabhbhai Patel National Police Academy (SVPNPA) in Hyderabad, Telangana for two years. The civil service recruits also undergo short term training at various places in India and abroad.
Are there any coaching or guidance classes available?
Yes, there are many coaching institutes in various cities in India. A few big names in IAS Coaching include Vajiram and Ravi IAS Coaching in Delhi; Shankar IAS Academy in Chennai; Rau's IAS Study Circle in Delhi Jaipur and Bangalore; Sathya IAS Academy in Chennai; Brain Tree in Hyderabad; and many others.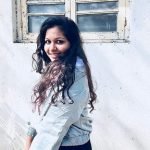 I am a law student at New Law College, Pune. Reading books, sports and learning new languages are a few of my interests. I am inspired by various cultures around the world and like reading about them.