Reading Time:
8
minutes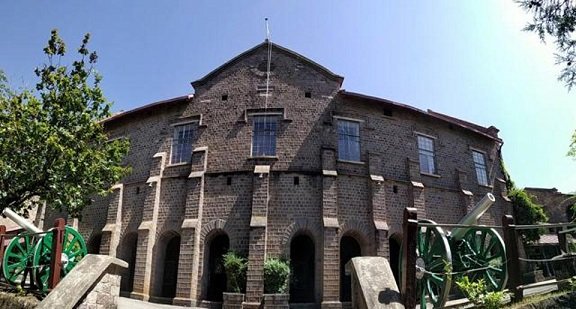 Established in the year 1847, The Lawrence School, Sanawar is one of the best boarding schools in India. It is situated in the Kasauli Hills, District Solan, Himachal Pradesh, India. Sanawar is just an hour's drive from the bustling city of Chandigarh. The school is one of the oldest surviving boarding schools in the Asian subcontinent. At the height of 1750 metres and across an area of 139 acres, the school has forests of pine, deodar and other coniferous trees all around it. Once a vision of Sir Henry Lawrence and his wife Honoria, the school has grown over the years to be one of India's most reputable and elite schools.
The Lawrence School is a co-educational boarding school affiliated to CBSE. Students in the school come from varying backgrounds and diff erent parts of the sub-continent. It offers an environment that encourages inquisitive minds of the students and provides them various avenues for expressing their creativity and honing their skills. Holding one of the best campuses in India, the school has the best basketball courts, laboratories, a heritage library, and an in campus hospital.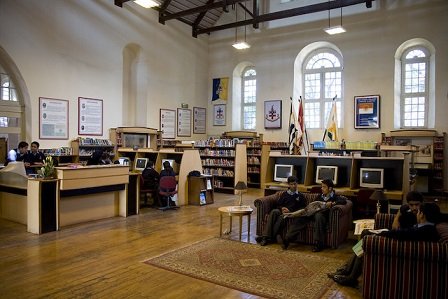 The school's motto is "Never give up", it instills into its student's bravery and courage to fight all odds. A group of students between the age of 15 to 16 were the first ones in India to go on an expedition to the Mt. Everest.
What is the history of The Lawrence School, Sanawar?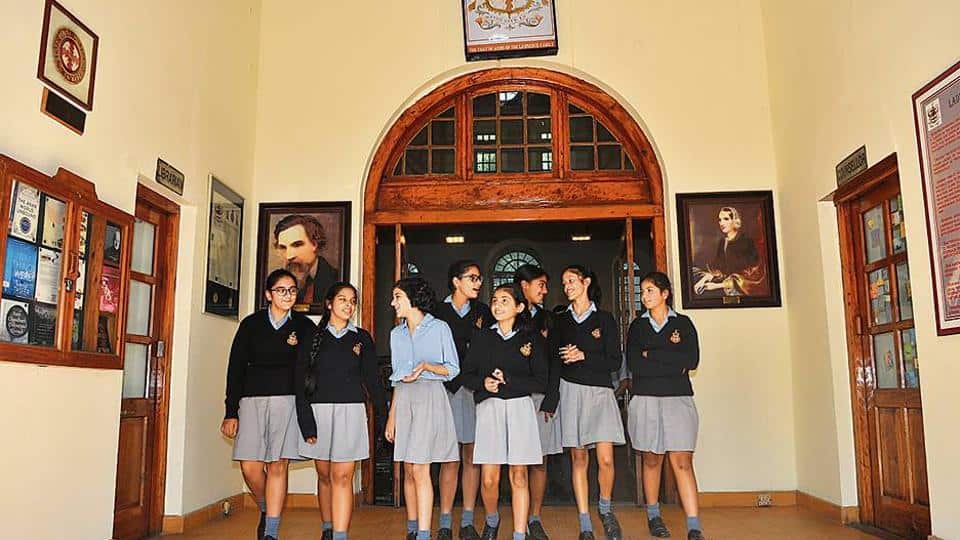 Sir Henry Lawrence intended to provide for the education and upbringing of the orphans of British soldiers and other poor European children. In the year 1845, he founded a boarding school in the hilly area of Sanawar. He stated his aim as being able to create an Asylum, away from the harmful effects of the tropical climate and the demoralizing influence of Barrack-life. And herein wanted to obtain the benefits of a structured, useful, and religious education in a soothing environment.
The tradition of high standard military training and discipline has always been active in school. Several contingents of boys were enlisted from the school and sent straight to fight in the battlefields of the First World War. To commemorate this sacrifice, the school was named again in 1920 as the "Lawrence Royal Military School" and, in 1922, the Prince of Wales presented the school with new Colours. The students repeated this pattern of providing military services during the Second World War. According to a BBC Radio broadcast on 3 October 1941, more than two hundred students from this school had joined up in the royal army.
The school honours its original purpose by continuing to offer a subsidy in fees for the children belonging to military families. About half of the boarders are the sons and daughters of former students from Sanawar. Till recently, as part of its annual Founder's Day celebrations, attended by many old Sanawarians, the school continued to troop the Royal colours bestowed on it by the crown of England.
What is the Academic Curriculum at this school?
Each Academic year in the school has two terms:
Spring Term: 20th Feb. to 15th June
Founder's Term: 25th July to 11th Dec.
An overall of four assessments takes place in an year. In Spring Term, the school holds the UT1 & Half Yearly, and In Founder's Term, they have their UT2 & Final Exam.
For classes X & XII, Final Exam occurs in December which is their Pre- Board Examination.
For classes 5th to 10th, CBSE's "Uniform Assessment Format " (available on cbse.nic.in ) is followed strictly.
Orientation programmes for new students and for students who come into Senior School from the Prep Department and for those who move into the senior dorms take place.
Every year, the school conducts a Career Counselling Programme to guide students towards their career. It is mainly for students of class X, XI and XII students. Aptitude identification exercises, interactive sessions, one on one interactive session with a career counsellor take place regularly to bring forth the best in every student. The students are given a login ID on the institute's website. Here they can log in for any information that they might need. Exchange programs help students gain exposure, thus making them more aware of the world.
Beyond the classroom
Sports and Clubs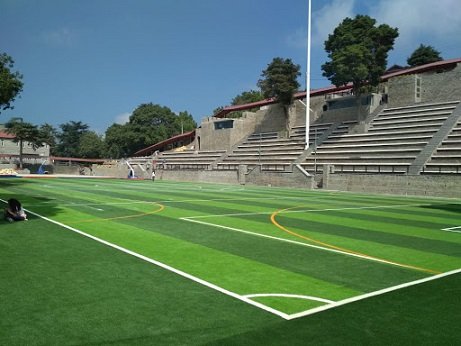 The school ensures the overall development of its students through various sports and cultural activities. The students are trained under specialized coaches. The sports club include basketball, hockey, squash etc. NCC is compulsory for the senior students. Each child can explore within a range of sporting pursuits, both as a team and individually. Camping and trekking along the Himalayan ranges, are added assets of the school.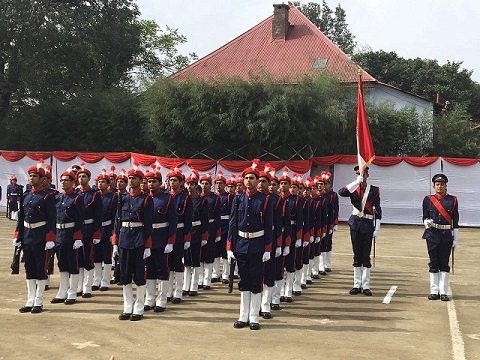 The school is the alma mater for some of the best budding shooters of India namely Adil Grewal and Kartike Mahajan. It also hosts the Hudson run, a 3.5 km long run competition to inspire students to lead an active and healthy life. Active competition among neighbouring schools provides the students with the opportunity to hone their competitive skills.
Each child gets the opportunity to participate in hobbies of their choice. Debates, quizzes, house shows and theatre frequently take place. The school believes in experiential leaning through educational visits.
Round Square Member
Besides some of the leading Indian schools, including the Doon School, Baldwin Boys High School, Daly College, Mayo college and the Dhirubhai Ambani International School, the Lawrence school- Sanawar is a member of the prestigious Round Square assocation. This conference is a worldwide association of eighty elite schools which exchange students with each other, every year. Other member schools around the world include Ballarat Grammar School in Australia, Aiglon College in Switzerland, Deerfield Academy and Chadwick School in the United States, Wellington in England, and Gordonstoun in Scotland.
The Sanawar Leadership Programme
Lawrence school hosts a unique leadership for grades 6-8 every year during June. The highly rated program, designed by Aspire India aims at building leadership qualities among youth minds. It is a 75 hour residential programme. The students are presented with real life problems which helps them in breaking stereotypes, It makes the use of several pedagogies to ensure versatility. During this time, the students learn about leadership through Socratic Dialogue, leadership case studies and guest lectures. Together, they aim to improve communication skills, generating soft skills, build confidence through adventure sports and performing arts. At the end, the students take back a certificate from Aspire and memories to cherish throughout life.
Who are the notable alumni of this school?
The Lawrence School Sanawar holds an array of distinguished and well-known personalities in cinema, civil services, politics and sports. Few of them are-
Pankaj M Munjal, Hero Motors Company
Sanjay Dutt, actor
Captain Amarinder Singh, Chief Minister of Punjab
Omar Abdullah (born 1970), former Chief Minister of Jammu and Kashmir
Dushyant Chautala, Deputy Chief Minister of Haryana
Navin Chawla, former Chief Election Commissioner of India
Maneka Gandhi, who is a Union Minister and environmentalist, widow of Sanjay Gandhi
Rao Inderjit Singh, politician, Union Minister of State for Defence Production
Bikram Singh Majithia, who is Former Minister in Government of Punjab
Ajatshatru Singh, former Cabinet Minister in the Jammu and Kashmir Government
Manavjit Singh Sandhu, Indian Olympic Team, 2012, World trap shooting champion, 2010, and Commonwealth Games gold medallist
Shubham Kaushik, Mountaineer
Saif Ali Khan, an actor
Preity Zinta, actor
Bikramjeet Kanwarpal film and television actor
Vir Das, actor, satirist and comedian
What is Admission Process at The Lawrence School, Sanawar?
Students get admission to Sanawar in February each year, at the age of nine and ten years. Admission process takes place from class 5 to class 11th. However, admission to grade 8, 9 and 11 is dependent on vacancies available. The admission test is held on the second Sunday of November in various cities namely Sanawar, Gurgaon, Mumbai, Kolkata, Lucknow, Hyderabad, Guwahati, Kathmandu and Dubai. The written entrance test comprises of English, Mathematics, Science and Hindi. Those who qualify the test, are invited for personal interaction. The registration forms can be downloaded at the school's website at www.sanawar.edu.in

What is the fee structure of this school?
Being such a notable and elite school stands on the expensive side of the graph. but, several subsidies are to divide students from different backgrounds.
The fee structure for regular students (non-subsidy):
Application Fee-Rs 5,000
Registration Fee -Rs 15,000
Admission Fee (One Time Only)-Rs 1,00,000
Caution Money (Refundable Security) Payable with 1st Installment – Rs 3,20,000
Personal Account (Payable with 1st Installment)-Rs 50,000
1st Installment School Fee (Payable by 15-02-2019)- Rs 3,19,700
2nd Installment School Fee (Payable by 15-07-2019)-Rs 2,13,200
Total expenditure -Rs 9,02,900
Existing Students
Personal Account (Payable with 1st Installment) -Rs 50,000
1st Installment School Fee (Payable by 15-02-2019) -Rs 319,700
2nd Installment School Fee (Payable by 15-07-2019)- Rs 213,200
Total expenditure -Rs 582,900
Fees payable by students leaving after CBSE exam-2019
School Fees -Rs 39,900
Personal Account- Rs 2,000
Total Fee Payable by 15-02-2019- Rs 41,900
Bank Details for Payment of School Fee- Account Holder Name: Headmaster The Lawrence School Sanawar Bank Account Number: 65004200377 ISF Code: SBIN0050199 Bank: State Bank of India Branch: Sanawar Subsidized Application Fee Rs. 500/- will apply to students who are kids of former students and whose the Brother/Sister is studying in the school. Siblings of wards of Defence personnel will get only 15% fee concession in place of 25% if the other sibling is studying in the school. Cheque and Cash is not a mode of payment of School Fee. For army kids the fees are low.
Conclusion
We can conclude that Lawrence School, Sanawar is every parent's dream school. With a long list of distinguished alumni, exchange programmes, adventure sports and rich cultural history, the child will learn beyond classroom education. The CBSE board followed by the school also ensures easy access to all the institutions of India as the board controls the central education system. The top-notch facilities and various extracurricular activities aim for the holistic development of your child.
I want to describe myself as an imaginative soul who loves to read fantasy novels. I believe that education is the most crucial thing in the all-round development of a person and hence would love to help students and parents alike find the best school.