Reading Time:
11
minutes
History of Lucknow Public School
Lucknow Public School came into existence in 1983 and is not only one of the most prestigious educational institutions in the state of U.P. but the whole of India. It was founded by Mr SP Singh.
Over the years Lucknow Public School has established branches in Lucknow, Sitapur, Hardoi and New Delhi. However, the expansion was marked by meticulous planning and gargantuan efforts to ensure that quality standards set initially were never compromised.
Mission: Lucknow Public School is committed to removing ignorance through the weapon of education which makes man capable to choose the right path.
LPS Rajajipuram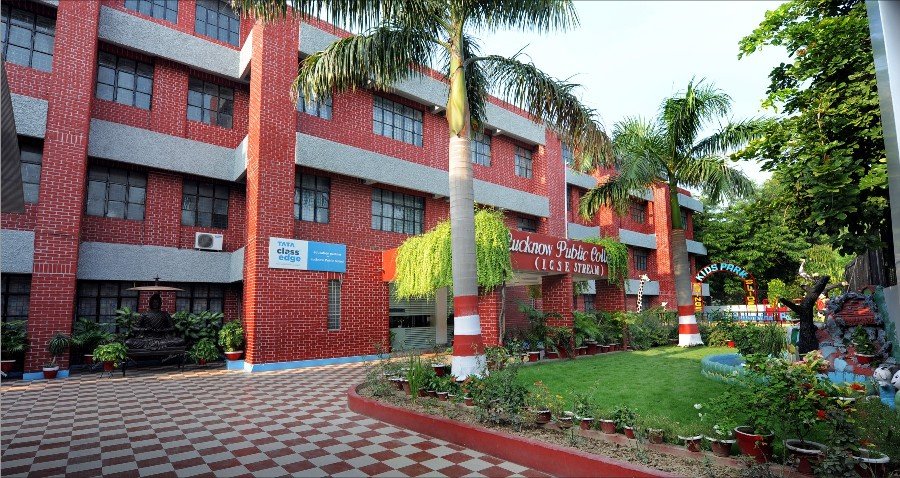 About: Founded by Mr S.P. Singh, this branch is one of the best- known and well-equipped institutions in the city. It is considered one of the best schools in Lucknow. Classes from Pre-primary to grade twelve are held here. This branch was inaugurated by Shri Motilal Vora, Governor of UP.
Academics: The branch is well known for its excellent results. The options available for senior section include Commerce and Science Streams. This branch offers Biotechnology as an optional subject in ISC.
Facilities: Believing in Hi-tech education system, the branch is facilitated with an outstanding infrastructure which includes two Swimming Pools, Basket Ball & Lawn Tennis courts. The modern laboratories for Computers, Sciences & Music serve studious hues to the premises. The facilities provided at A-block Rajajipuram are aimed at achieving the holistic development of every child.
Competitions: Along with plenty intra-school competitions, various opportunities are provide to students in the never exhausting list of competitions such as ASISC, All India Open Rating Chess Tournament, G.K. Quiz by Rotary Club, HDFC Life Sports Quiz, 9th International Cultural Fiesta for World Unity (Celesta), International Confluence where they not only make the school proud but also carve a niche for themselves.
LPS Sahara States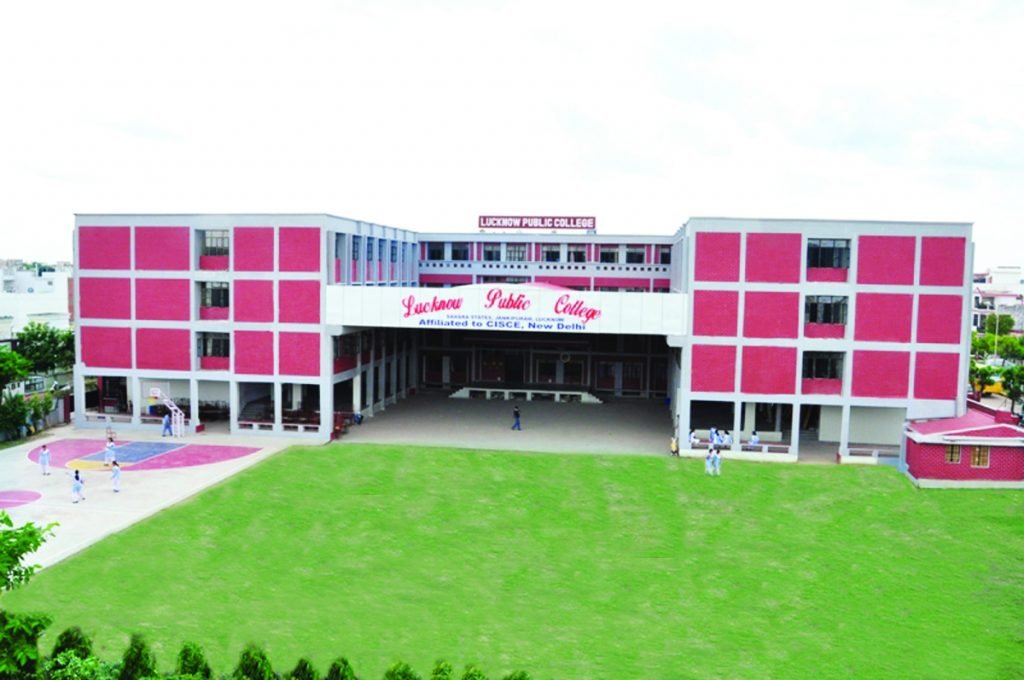 | | |
| --- | --- |
| Branch | Sahara States, Jankipuram, Lucknow |
| Board | ICSE/ISC |
About: Established in 2002, this branch is one of the premier institutions of Lucknow. The College building along with the National Children Science Festival-2003 was inaugurated by the then honourable President Dr A.P.J. Abdul Kalam on 11th August 2003. As a potter carefully moulds his clay into definite and attractive shapes, similarly, the school believes in polishing each child until he/she imbibes the right etiquette and good morals this is a finishing school par excellence.
Academics: Science and Commerce Streams are available for both ICSE as well as ISC students. Bio-technology has also been introduced as an optional subject. At each stage of school life, he/she is motivated and encouraged to be an achiever and able to crack all difficult competitive examinations. The College has a profound approach towards education- it lays a strong foundation for conceptual knowledge, interspersed generously with values and discipline. Career counselling at the ICSE/ISC levels ensures brilliant board results as well as high ranks in various professional courses like IIT, UPTU and NIFT.
Facilities: It has a sprawling campus of 5000 sq.mt. and is running classes from Pre-primary to grade twelve. The school is facilitated with a grand building, with Computer and Science labs, a Music room, Sports room, rich Library, a large playground, Activity Hall, Toy room and Swimming Pools.
Competitions: Art, collage, English debate, English handwriting, extempore, Hindi debate, Hindi speech, Hindi handwriting, rangoli, GK quiz, science quiz and singing are few of the various competitions held often in the school to give a boost to their confidence and explore their talents.
LPS Lakhimpur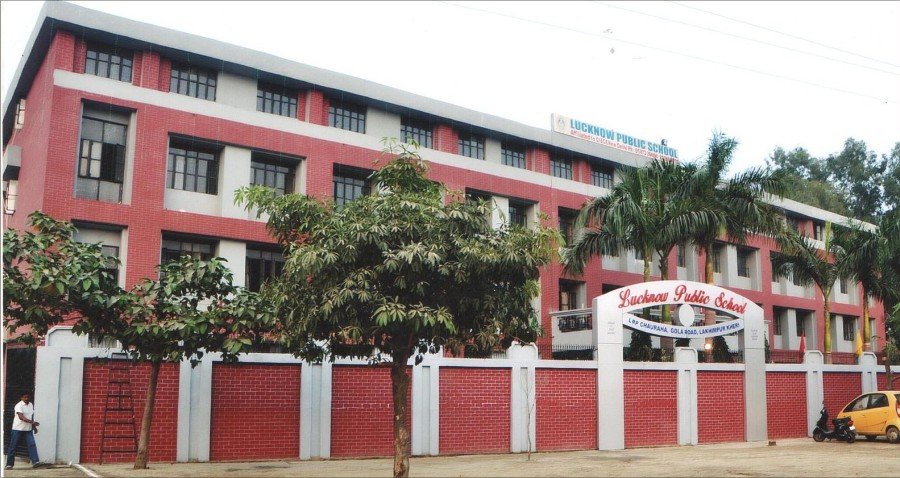 | | |
| --- | --- |
| Branch | LRP Chauraha, Lakhimpur, Lucknow |
| Board | ICSE/ISC |
About: Having pondered over the dire need of quality education in the locality, the Management decided to open a branch here with modern facilities of education for the all-around development of the students. Established in 2003, This branch draws students even from the far-flung areas of the district.
Academics: The branch holds classes from Pre-primary to grade twelve. Science and Commerce streams are available in ISC classes. The school strives for academic excellence, which is reflected in the board's results, which are not only reaching greater heights with the passing of each year but also record-breaking. Career counselling at the ICSE/ISC levels ensures brilliant board results as well as high ranks in various professional courses like IIT, UPTU, NIFT etc. help to shape the future of the students in every single way possible.
Facilities: The school campus provides an aesthetic and sophisticated environment congenial for healthy teaching and learning. , Science and Computer Labs, a music room, sports room, Swimming pool, playground and all the facilities are the same as provided at the other branches. This branch boasts of its rich library and well-equipped laboratories, besides having the best possible transport specialities.
Hostel provision: Hostel, as well as a day boarding facility, is also available for students.
Competitions: Regular co-curricular activities both Inter & Intra school like quiz, extempore, speech, debate, on the spot essay, painting, singing etc. are organized to draw best in each child.
LPS Anand Nagar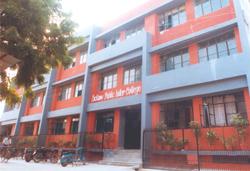 | | |
| --- | --- |
| Branch | Jail road, Anand Nagar, Lucknow. |
| Board | ICSE/ISC |
About: It was inaugurated on 30th July 1997 by Ex-Chief Minister of U.P., Shri Rajnath Singh. It was re-inaugurated after its renovation on 14th January 2000 by Shri Om Prakash Singh, Minister for Higher Education. and is well equipped with a rich library, multimedia rooms and modern Science and Computer Labs.
Academics: The branch has been hoisting its flags of stupendous success since 1983. It offers education from pre-nursery to class XII. Classes from Pre-primary to V are running at Primary branch building which is better known as the Mother Branch. Next to Primary Branch is also the Junior Branch where Classes from VI to VIII are conducted under the tutelage of efficient and qualified teachers. The Senior Branch has produced meritorious results topping the High School and Intermediate Exams 6 times and providing resplendent competitors in U.P. State. The branch offers Science & Commerce Streams for the senior branches.
Facilities: The mini swimming pool at the branch is fascinating. To make teaching-learning effective and enjoyable, efforts are made to provide well furnished with modern facilities, science and computer laboratories, all modern audio-video facilities, provisions for class presentation, enrichment and remedial classes, student council and co-curricular activates
Competitions: To develop global exposure and understanding of cultural diversity student are motivated to participate in international competitions.
LPS Vinamra Khand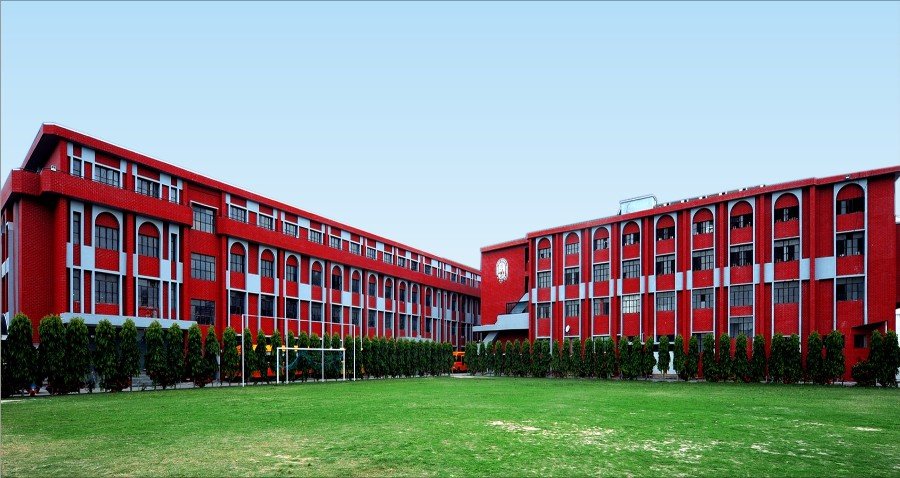 | | |
| --- | --- |
| Branch | Vinamra Khand, Gomti Nagar, Lucknow. |
| Board | CBSE |
About: Established in the year 2005, This branch is a "Dream Project" of Lucknow Public School family. The branch is striving hard in its pursuit of all-round excellence to meet the expectations and aspirations of the students and parents by providing top-quality education
Academics: The branch runs classes from Pre-Primary to XII standard. Science and Commerce subjects are offered in the Senior Section.
Facilities: The branch has a huge auditorium, a swimming pool, a big playground, gymnasium, music room and facilities for all games & sports too are available here. The branch has well equipped modern laboratories and a computer lab.
Hostel facilities: This branch also offers Hostel facilities for boys and girls separately.
Competitions: Various intra-school competitions include, chess, carom, cricket, singing, extempore, English debate, kho-kho and speech which help the children to portray their talents and leave everyone in awe.
LPS Vrindavan Yojna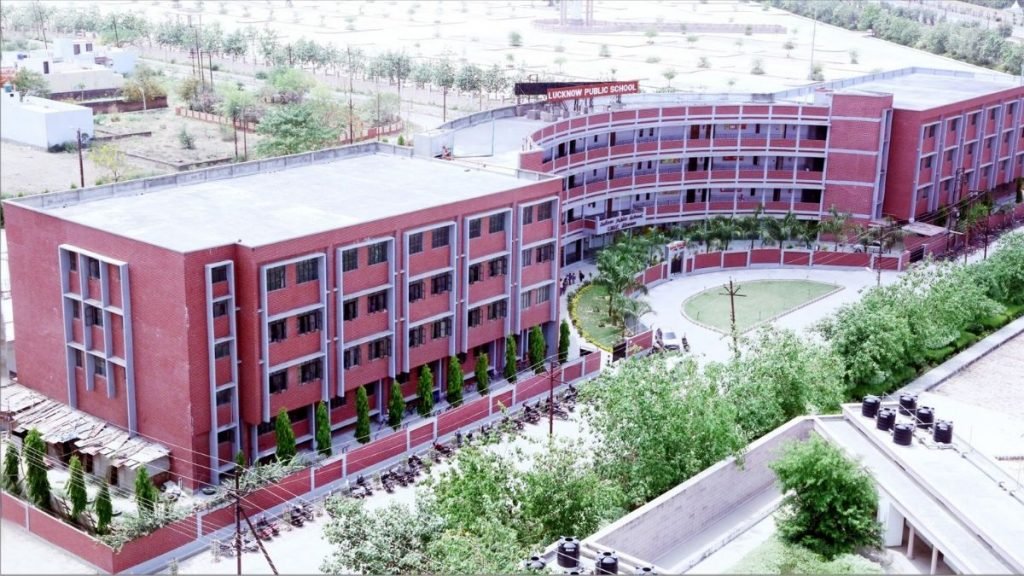 | | |
| --- | --- |
| Branch | Vrindavan Yojna, Sector 9, Raebareli Road, Lucknow. |
| Board | CBSE |
About: in the year 2009, another sapling of the Lucknow Public Schools and Colleges, the chain of schools was planted. The branch aims at imparting the Lucknow Public School culture to the suburbs of Lucknow. The school has fulfilled the long pending demand of a good school by the people of this area.
Academics: The majestic building holds classes from Pre-primary to grade twelve. They offer a very high standard of education, which is broad-based, yet tailored to meet the child's individual needs. The academic environment at Lucknow Public School is purposeful, stimulating, challenging and secure. The children flourish, grow in self-confidence and above all fulfil their needs and aspirations.
Facilities: It is well equipped with a swimming pool, dance rooms, huge playground, modern Computer Lab, a rich library, an activity room and other hi-tech facilities required for the all-round development of the children.
Competitions: an ample of competitions are held, few of which include English debate, extempore, singing, kho-kho, carom, and chess. These are a great outlet for expression in various forms which is greatly emphasized upon by the school.
LPS Sitapur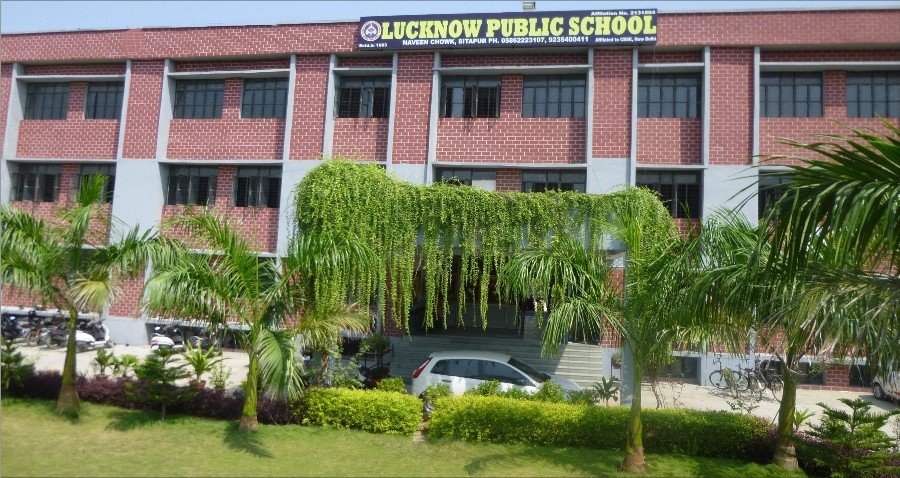 | | |
| --- | --- |
| Branch | Naveen Chowk, Sitapur |
| Board | CBSE |
About: Taking the state of U.P. by storm, the branch of Lucknow Public Schools and Colleges at Sitapur aims to live up to its maxim – "Quality Education for All". Established in 2009, the branch is well equipped to impart knowledge and skills towards the all-round development of the children residing in areas where education is limited
Academics: Classes from Pre-Primary onwards are held here. This branch is another step towards spreading quality education in rural areas.
Facilities: Facilities like Hi-tech labs, well-ventilated classrooms, a huge playground, swimming pool, dance rooms and music rooms have been provided to bring the students at par with their counterparts in the capital city.
Competitions: Various opportunities are provided such, extempore, English debate, art, and collage to encourage the zeal and enthusiasm of students.
LPS Amprapali Yojna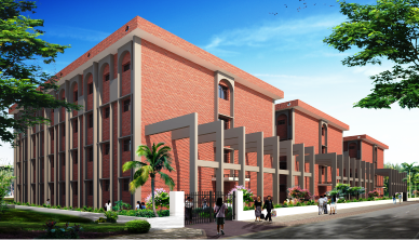 | | |
| --- | --- |
| Branch | Amprapali Yojna, sector E, Hardoi Road, Lucknow. |
| Board | CBSE |
About: This is the latest venture undertaken by Lucknow Public Schools & Colleges. It is a new branch with the mission to make the children residing in its nearby colonies on both sides of Hardoi Road as well as from the neighbouring areas of Lucknow, be benefitted by its quality education. Established in 2014, they have been designated after a country-wise survey as a high performing specialist school ranking 12th in India.
Academics: Teaching is being carried out by qualified and experienced staff through the latest teaching techniques. This branch too, similar to its counterparts will have classes up to 10+2 level, offering Science & Commerce Streams.
Facilities: Like the other branches of Lucknow Public Schools & Colleges, it too is being provided with the same infrastructure of Hi-tech Science & Computer Labs, Digital Classes and an enriched library. For the physical fitness and proper growth of the students, the branch will be accommodated with a swimming pool, huge, lush green playground as well as badminton, basketball and lawn tennis courts. An auditorium for the children to display their various potentialities is also in the pipeline.
Competitions: They also offer a wide range of extracurricular activities like debates, workshops, speech competitions, presentation programs, quiz competitions, inter-house & inter-school activities, which enhance the pupils' experience of the school and serve to further bring about their all-round development and awareness of the value of working together for the good of the community.
LPS Madhoganj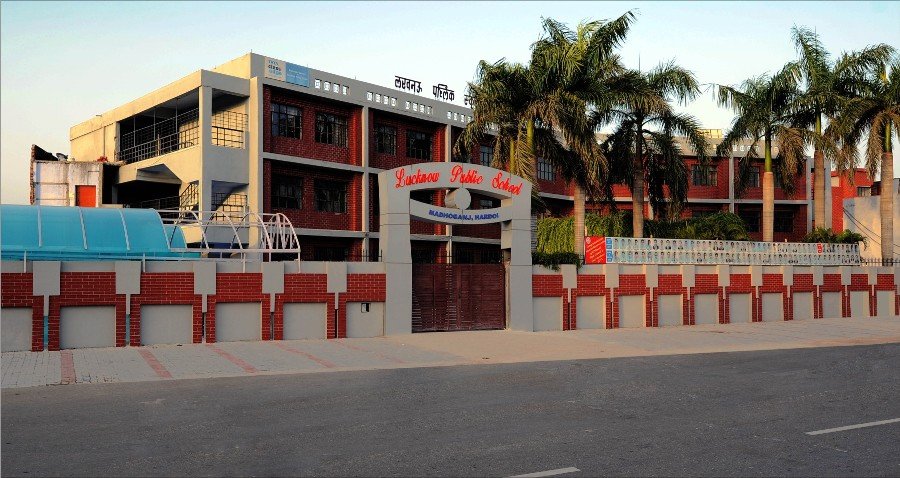 | | |
| --- | --- |
| Branch | Madhoganj, Hardoi |
| Board | CBSE |
About: This branch was inaugurated on 7th August 2001 by H.E. Shri Vishnu Kant Shastri, Governor of U.P. Keeping in view the relevant needs of time this branch has switched over from state board Allahabad to CBSE, Delhi. This branch is incessantly providing its Alumni Jewel who make the institution proud with their unparalleled success. Being a boon for the rural areas and a status symbol for Hardoi District, this branch provides a boarding facility to students and teachers.
Academics: This branch has made its outstanding niche in state board by giving unprecedented result in High School and Intermediate
Facilities: This branch, set in natural surroundings, is free from the contagious and polluted atmosphere. Incense breeze of this place provides a conducive atmosphere to this branch. The branch has spacious, airy, and digital classrooms. This branch is well equipped with Science and Computer labs, Composite lab, Math lab, Activity room, Music room, a rich Library and a huge Playground.
Competitions: This branch is also known for its performance in co-curricular activities as well. various opportunities are provided by this institution in the form of debate, handwriting and speech in English and Hindi, GK quiz, oil painting, extempore, on the spot essay and thal decoration.
LPS New Delhi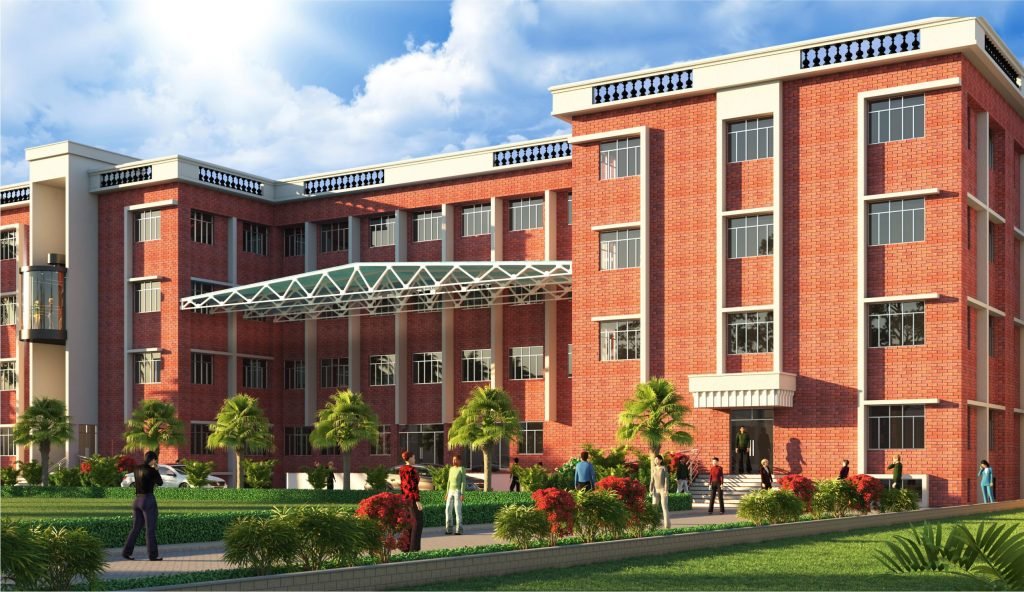 | | |
| --- | --- |
| Branch | Sangam Vihar, New Delhi |
| Board | CBSE |
About: The opening of this new branch of Lucknow Public Schools & Colleges was in March 2018. Considering Lucknow Public School as a quality school, a new lighthouse of learning will stand in New Delhi which is already a unique educational hub apart from being a candid centre for policy, economy and confluence of various cultures.
Academics: 'No Bag System' in Pre-primary classes is followed to avoid stress and tedium in toddlers and they focus on board results as well as competitive exams in senior classes.
Facilities: A swimming pool and digital classes are few of the impeccable facilities provided in this budding school.
Competitions: extempore, GK quiz, speeches, rangoli, art, singing, science quiz, English debate are part of the never-ending list of competitions and activities held here to contribute in the holistic development of the children.
LPS B block, Rajajipuram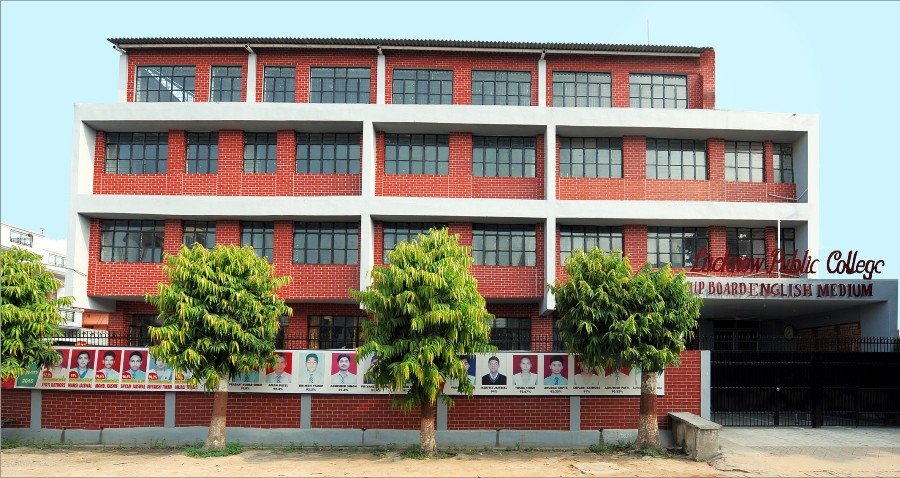 | | |
| --- | --- |
| Branch | B block, Rajajipuram, Lucknow |
| Board | UP board |
About: It was inaugurated on 1st November 1998 by Shri George Fernandes, former Defense Minister of India. This branch is also known for its brilliant merit holders.
Academics: It holds classes from I to twelve. The branch boasts of its team of highly qualified teachers who are always there to go an extra mile to sort out the individual problems of the students.
Facilities: A well-equipped auditorium stands for cultural activities. A rich library, modern computer lab & well-ventilated classrooms create a great learning environment for the students.
Competitions: Many students participate in indoor and outdoor activities and get prizes for their unique performances. Opportunities such as art, collage, English debate and extempore are provided here to build the children's confidence.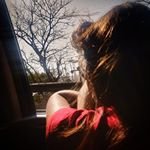 I am a teenager whose written work voices out not only youth's but also every new age thinker's point of view and perspective. Having just finished my secondary education and continuing my journey as a student makes me sure of my content being relatable and relevant for all those looking out for information in the educational sector. I understand every aspect of wants and needs as a student and have strong opinions regarding the same. As a writer, I have been through stages of questioning, researching, intellectual thinking and expressing through words. I believe these are just the stepping stones of a tremendous journey called experience which awaits.