Reading Time:
9
minutes
Loreto Convent, Lucknow is a girl's private educational institution. It is one of the best schools in India, providing convent education to girls. The Sisters of the Institute of the Blessed Virgin Mary (commonly known as the Loreto Sisters) manage the institute. Loreto Convent has affiliation from Indian Council for Secondary Education (ICSE) and Indian School Certificate (ISC), New Delhi. Loreto Convent focuses on academic, co-curricular and on the all-round development of the student. It emphasizes on imparting values, life skills, interpersonal skills and ensures attention towards the growth of each student. The school provides education from classes Nursery and Class 12th. It provides its student with a warm, conducive, child-friendly learning environment and space for everyone to express themselves freely. The school strives to provide emotional, psychological and physical security to the student for which it actively involves the parents of the child as well.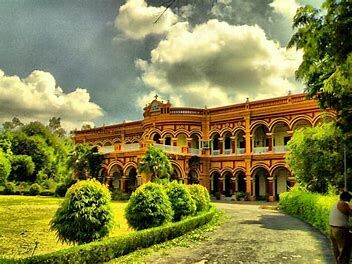 Established– 1872
Location– Lucknow Rd, Bandariya Bag Railway Colony, Gulistan Colony, Lucknow, Uttar Pradesh
Motto– "Maria Regina Angelorum Cruci Dum Spiro Fido" which means- "Mary, Queen of the Angels. As long as I live, I put my faith in Christ who died for me".
Founder– Sisters of Loreto
Principal– Sr. Anima Kujur
Affiliation– Council for the Indian School Certificate Examination (CISCE)
Fees– Around 0.8 LPA
Contact No.- 0522 223 7222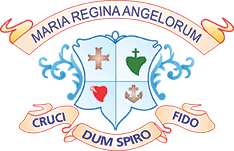 Aim
The aims of Loreto Convent include:
To educate Catholic children and children from other religions, without discrimination.
Provide sound moral education to all students with particular attention to their spiritual, social, emotional, physical and mental development.
To provide high-quality education to girls
To promote a culture characterized by an ability to work and one of sincere comprehensive thinking in its students.
Provide education and training to bring a change in society by educating girls.
Ranking
Loreto Convent is one of the best girl's schools in Lucknow and in India. It has excellent academics and co-curricular with particular attention to each student. Loreto Convent has its name amongst the best schools in India as well as Lucknow.
History
An Englishwoman, Mary Ward established Loreto Convent in the year 1616. For these 400 years, it has strived towards imparting quality education to girls for their upliftment and empowerment.
The institute prospered and spread in the 18th Century in parts of England and Europe. It reached Ireland through Frances Teresa Ball, who started the first house of an Irish branch in the year 1821 and named it Loreto.
Loreto Sisters started schools in various parts of Northern India by the name of Loreto Convent in the year 1841. They intended to provide sound moral education with particular attention to intellectual, social and physical development.
In the year 1872, 7 sisters led by Mother Joseph Hogan came to Lucknow at the invitation of Rev. Paul Tosy, the Catholic Bishops of Lucknow. The first Loreto school started in a house adjoining the church in present-day Shahnajaf Road in Lucknow.
In 1873, the school shifted to a new location at an area where the Royal Hotel was to be established, but they gave it to Loreto Convent for eight years.
Mother Joseph designed the first-ever omnibus in Lucknow for the transportation of the kids.
In 1880, Loreto bought the Cantonment Hotel for its new campus and it remains as the location for the present-day Loreto Convent's campus. The school grounds were earlier part of the Nawab of Oudh's hunting grounds.
In 1915, the school building suffered significant damages because of flood and the roof of the school building collapsed. Sisters nearly escaped the mishap and spent several nights under the umbrella because of massive floods and waterlogging.
Later, the entire building got reconstructed and is present-day Loreto Convent's school building.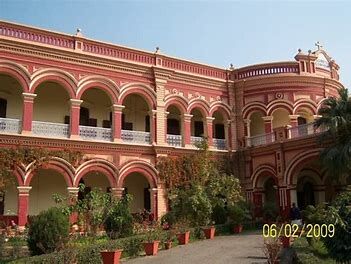 The School's Goal for the Year
Loreto Convent, with its focus on academics, strives to create a protective environment for children. It helps them see God in their lives, learning life skills, moral values, discern their needs and development of each student's self-confidence, discipline, teaching reading habit, general knowledge and helping underprivileged children.
Infrastructure
Loreto Convent has a beautiful crimson and white coloured majestic school building. The school offers hi-tech facilities like well-equipped classrooms, science labs, computer room, park, sports grounds, assembly hall, library, chapel, auditorium, canteen and many other facilities for the students.
The school library houses a collection of thousands of books, magazine and papers; for inculcating reading habits in students and providing them with the vast learning materials. Students have access to the library during school hours and can issue books for home from the library for a week.
School Curriculum
The school has affiliations from the ICSE and ISC boards; It has English as a compulsory language and Hindi as the second language for classes 1 to 10 and optional languages for class 12th. In class 9th the students get to choose the 6th subject of their choice from a range of academic disciplines like physical education, home science, economic, computer application and various other subjects.
The school conducts regular weekly tests along with 2 terminal examinations. Students need to have attended over 80% of the classes to be eligible for promotion to the next level.
The other subjects in the school curriculum are as follows-
Mathematics
Religious instruction to Christian students
Value education
Hindi
Sanskrit
Civics
Geography
Physics
English
Chemistry
Biology
Computer Science
home Science
Economics
Choral Singing
Indian Dancing
Physical Education
SUPW
Community Service
Arts
Commerce
Science
Courses of Study
Loreto Convent offers subjects like arts, commerce and science. English is compulsory for all classes. The school imparts various other social, interpersonal and life skills like SUPW, confidence, poise, responsibility, reliability, Value education, games and other co-curricular activities. The school is also active in promoting areas like drama, dance, social service, literature, fine arts and general knowledge amongst the students.
Teaching Faculty
Loreto Convent has an excellent academic and co-curricular performance because of the highly trained and dedicated teachers continually trying to help each child grow and perform their best in any field they choose. The teachers at Loreto Convent have degrees from reputed institute around the world, exceptional work experience and dedication towards teaching. Loreto Convent has a name all over India because of the unmatchable education and skills it imparts to students.
Admission
Admission at Loreto Convent is open to all. The school has a vigorous admission procedure so that the best and the most deserving student find their way into the school. Loreto Convent aims to provide each girl with a full, accomplished and noble life.
The document and other requirements for admission at Loreto Convent is as follows-
Application form
The student must be Minimum 15 years of age at the time of admission.
Candidate must have passed the ICSE or equivalent examination.
Transfer Certificate from the last school
Migration Certificate if the student is from another board
Character Certificate
Class 10th Board Mark sheet and School Report Card of Class 9 and 10.
Academic Session
The school's academic session begins in March, and there are two academic terms in a year. The school has midterm or half-yearly exams in September – October and the final term exams take place in February – March. All the students must be present in both the term-end examination.
School uniform
The school uniform for Loreto Convent is a blue A-line dress for classes from nursery to the second standard, single pleated knee-length skirt for children from the 3rd to 10th and blue kurta for ISC with school monogram along with black shoes.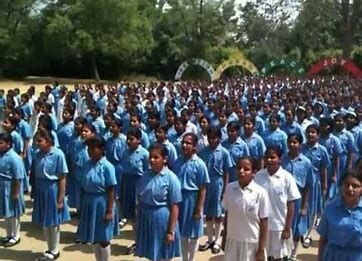 Jagriti Loreto School
Loreto Convent has an outreach school by the name of Jagriti, which means awakening. It tries to bring improvement in society by helping and paying attention to the less advantaged and vulnerable sections of the community. The school has around 155 students under the Jagriti program, and they get training for various academic and vocational courses. The classes take place from 9 am to 1 pm, and Loreto Convent students also take classes on some days to help the underprivileged sections of the society. The school aims to uplift these girls and create a difference in the society by educating and empowering these girls.
Co-curricular Activities
Loreto Convent pays particular emphasis on the co-curricular activities of students. It promotes active student participation in events like dance, drama, sports, debate, games, competitions, music and various other activities. Loreto Convent also offers excellent co-curricular activities. The students take part in various inter and intra-school competitions throughout the year. Cultural events and recreations also take place at multiple times during the academic year, like Christmas Carnival, picnics, excursions and various other cultural gatherings.
Student Life
The school has four houses- Ball (red house), Hogan (yellow house), Hart (green house) and Ward (blue house). All the students get divided into these four houses. The school has dedicated the "Ward house" to Mary Ward- the foundress of Loreto Worldwide; "Ball house" to Teresa Ball, "Hart house" to Mother Delphine and "Hogan house" to Mother Joseph Hogan. The students at Loreto are actively involved in activities like dance, drama, cultural events, music, debates, competitions, social service, sports and various co-curricular activities.
Clubs and Student Cabinet
Loreto Convent has various student clubs like Music club, dance club, drama club, footsteps club, MUN club, creative club, computer club, literary club and general knowledge club. The club presidents get appointed from the senior year students, who oversee the working of the club and organize various events related to that club for the student all around the year. Many games and activities get organized by the various clubs to promote large scale student participation and involvement in the school's co-curricular activities.
The school body elects student cabinet or representatives each year. The school selects student head titles such as Head Girl, Vice Head Girl, Games Captain, House Captains, Club President and various other titles. The student's heads get elected from students of the final senior year that is XIIth class, and they foresee multiple functions related to the students.
Notable Alumni
Loreto Convent, Lucknow is one of the best girls' schools in India with a list of notable alumni's and successful students studying various top colleges of the world. The famous alumni of Loreto Convent are-
Sumona Chakravarti- Actress
Seema Mustafa- Journalist
Kanika Kapoor– Singer
Parveen Talha- Padma Shri
Meena Vohra- Paediatric Intensivist
Aparna Yadav- Politician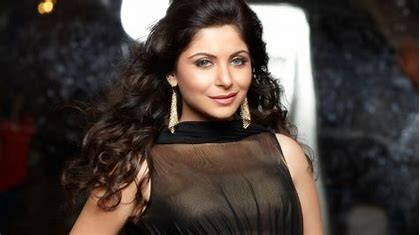 Frequently Asked Questions (FAQS)
How to reach Loreto Convent, Lucknow?
The Lucknow Airport- Chaudhary Charan Singh International Airport is the nearest airport and the Lucknow Railway station at Charbagh is the nearest railway station. The school is around 14 km away from the airport and 4 km away from the railway station.
Is Loreto Convent a co-educational school or girls-only school?
Loreto Convent is a private girls-only school.
How many academic semesters do the school have?
The school has a semester system with two exams in a year- half-yearly examination and final examinations. The half-yearly exams take place between September and October, and the final exams in February- March.
Who is the current principal of Loreto Convent?
The current principal at Loreto Convent, Lucknow is Sr. Anima Kujur.
What are the fees at Loreto Convent?
The fees at the Loreto Convent is Rs. 80,000 for a year for classes 11th and 12th and Rs. 70,000 a year for classes nursery to 10th.
What all subjects are a part of the student's academic curriculum at Loreto Convent?
Loreto Convent offers various courses like Mathematics, Science, Arts, Commerce, Geography, Civics, History, Physical Education, English, Hindi and many other courses to students.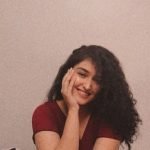 I'm a college student currently doing BBA in Marketing and H.R. Whenever I'm not painting, playing a musical instrument, learning random things or writing, I'm reading books for personal growth.
I believe that strong, well read women change the world and I'm walking down the path to join them in the cause. The poet in me comes alive everytime it rains.