Reading Time:
12
minutes
One of the difficulties with being a parent is ensuring that your child receives the most excellent education possible. A lot of schools exist in India. The most challenging parenting decision is deciding between ICSE vs CBSE as your child's educational Board. When it comes to ensuring their children receive the proper education, parents face several issues.
The issues that come to mind for every parent when deciding how to begin their child's academic career. And a sizable portion of them is CBSE schools, which lack sufficient funding and high-quality instruction. Parents are responsible for raising their children, who are the world's future. Parents have to raise informed and conscientious citizens. Selecting the educational authority that is best for your child may assist in fostering the development of young brains into forward-thinking world citizens who can contribute to the expansion and development of the globe.
The national and state-level education boards that serve the country's population are provided through the Indian educational system. When choosing the educational boards and schools a child attends, these decisions significantly impact how that child develops.
Every education board offers benefits that might influence how your child develops in the future. However, due to their distinctions, they cannot be grouped. Your child's career and personality development are greatly influenced by the type of exposure provided, the educational system used, and the relevancy of the curriculum in each school board.
The boards that provide education are as follows, and the educational system is organized into three phases, namely Primary, Secondary, and Senior Secondary:
Central Board of Secondary Education (CBSE-Full Form).
Indian Certificate of Secondary Education (ICSE-Full Form).
State-level boards are known by the state's name, such as the Uttar Pradesh Board, Delhi Board, Bihar Board, etc.
Boards for the International Baccalaureate (IB) are only available in the best cities in the nation.
CBSE: Central Board of Secondary Education

Central Board of Secondary Education is the full name of the organization. A nationwide educational organization for both public and private schools, CBSE is directly supervised by the Indian government. The CBSE conducts national board exams for students in classes 10 and 12. Less than 20 years had passed since India gained its freedom in 1962 when it was founded. It is older than the majority of other significant India Educational Boards. With regional offices in places like Delhi, Chennai, Ajmer, etc., it has its main office in New Delhi. The Board's official languages are regarded as English and Hindi.
Class 10 students take the AISSE test, administered by the CBSE, while class 12 students take the AISSCE exam. CBSE also administers the National Eligibility Test (NET) every year to hire new teachers.
Introduction
India's national education board, or CBSE, oversees both public and private schools.
The Union Government of India oversees and manages CBSE.
In addition to 220 schools overseas in 28 different foreign countries associated with CBSE, there are around 20,299 schools in India.
All following school are CBSE affiliates:
Kenneth Vidyalayas
Every single Jawahar Navodaya Vidyalaya
Independent schools
the majority of Indian central government-approved schools
Principal Goals of CBSE
Outlining acceptable strategies for academic tasks.
Examining and keeping track of the effectiveness of academic activities.
Establishing standards for carrying out various academic tasks.
Using innovative and flexible techniques to attain academic performance.
Encourage schools to track kids' and instructors' growth in records
Putting out strategies to meet high standards for academic instruction.
Planning various programs for empowerment and capacity building
Setting requirements for exams and holding public tests after classes X and XII
Formulating and revising examination course instructions
institutions with whom to affiliate for testing.
Who is eligible to participate in CBSE exams?
In general, only students registered in CBSE-affiliated schools are permitted to sit for the class 10 AISSE and class 12 AISSCE exams. These exams are open to students of any caste, creed, religion, economic status, sect, gender, tribe, or race. In addition, the National Eligibility Test is open to students who have achieved a master's degree in the social sciences,  humanities, or a related discipline from an institution accredited by the University Grants Commission (UGC) with an overall percentage of above 55% (or 50% for non-general categories).
Where are CBSE schools located?
By using the CBSE school database or common admissions, one may locate at least one CBSE school in almost every Indian city. Over 20,290 schools are associated with the CBSE, which is increasing yearly. Some of the largest school chains, like DPS, ensure each branch is connected with the CBSE. Additionally connected to CBSE are all Kendriya Vidyalayas. CBSE schools are among the best in India. Nearly every top school in educational hotspots, like Noida, Delhi, etc., is a CBSE school.
ICSE: Indian Certificate of Secondary Education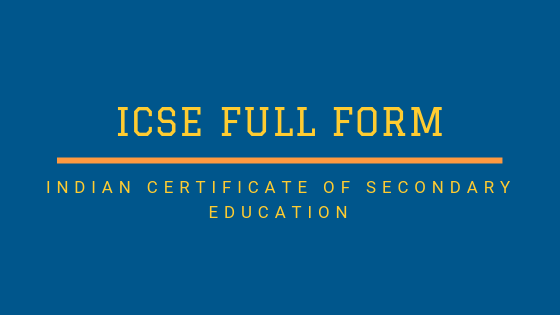 (CISCE) The Council for the Indian School Certificate Examinations, a private board, formed to administer exams for the General Education course following the suggestions made by the New Education Policy,1986, administers the ICSE test.
This board has received recognition both nationally and internationally.
The CISCE Council:
A non-governmental, private body for school education in the country is called the Council for the Indian School Certificate Examinations (CISCE). The Council continually updates its educational methodology to offer a fresh perspective and guarantee the delivery of high-quality and efficient teaching and learning strategies. Moreover, they are constantly willing to embrace new syllabi, curriculum frameworks, and assessment techniques to keep the educational system challenging and fascinating and maximize a child's potential.
The CISCE Curriculum's purpose:
become successful learners who enjoy learning
successfully apply core concepts learned from various subjects
comprehend texts from different subject areas to communicate knowledge and ideas in ways specific to the subject
effectively communicate thoughts and ideas using oral, written, and nonverbal skills in a variety of forms and contexts
comprehend cross-curricular connections, which link learning from several topic areas
become self-assured people who can live safe, healthy, and meaningful lives
evolve into socially responsible citizens
comprehend and apply information to real-world experiences
cultivate a sense of responsibility for others And effectively operate in the workplace.
appreciate diversity (including variations in thought and belief as well as aspects such as religion, gender, geography, etc.);
show consideration for environmental problems;
The curriculum is kid-centered and promotes an integrated approach, where kids may connect classroom learning to real-world events and identify connections across different subject areas. The curriculum offers a variety of pedagogical procedures that may be customized by the instructor based on the needs and situations of the classroom as well as the needs of the students, taking into consideration various learning styles. The curriculum strongly emphasizes experiential and social learning, allowing students the chance to create their knowledge. Additionally, the program emphasizes the acquisition of life skills. Finally, the curriculum promotes inclusivity and tries to maximize each student's potential.
Who is eligible to take the ICSE exams?
Only class 10 pupils enrolled in a full-time study in a CISCE-connected school are eligible to take the ICSE Examinations, according to current CISCE standards. Therefore, under normal circumstances, homeschooled pupils aren't permitted to show up for ICSE Examinations.
These exams are open to students of any caste, creed, religion, economic status, sect, gender, tribe, or race.
A student who plans to take the ICSE exams must maintain a 75% attendance rate throughout the academic year.
How can I locate ICSE schools?
There are ICSE schools all around India and in a few other nations, like the UAE and others. A school locator on the official CICSE website or common admissions makes it simple to discover an ICSE school. Most of the top ICSE schools are in Kolkata, Mumbai, and Lucknow.
CBSE vs. ICSE
(CBSE) The Central Board of Secondary Education and the Indian Certificate of Secondary Education are two boards widely accepted by parents for their children's education (ICSE). Each Board teaches roughly the same subjects; the variation in viewpoint is seen in the curriculum, the knowledge delivered, and the learning goals attained. Choosing the appropriate Board may influence your child's future and overall development.
While selecting a school for the child, parents and children are frequently confronted with the issue of Education Boards. They begin to consider which Board is ideal for their child. Which Board is best for their child's fundamental development, between ICSE and CBSE? The struggle over this matter might be brought to a close by examining the merits and downsides of the separate Education Boards. It will help you match your choices from the finest schools in India.
ICSE vs CBSE Admissions: What's the Difference?
The admission procedures for these boards are nearly identical, with a few exceptions. Accordingly, we have provided detailed information on the CBSE and ICSE admission procedures below.
Students applying for CBSE school admission must be within the age limitations stipulated by the regional government or education board. If you enroll your child in a CBSE school for the first time, they may be required to take specific tests. In addition, those seeking admission to class X or XII must get a No Objection Certificate (NOC) from their former school.
Students who wish to enroll in Class X or XII at any CBSE school must have previously attended a CBSE school. In addition, admission will be allowed only when the guardians are being moved to a different area or have been forced to migrate for whatever reason.
Students must pass a standardized test to be admitted to ICSE-linked schools from the start of their education. For admission to class X or XII, pupils must obtain permission from the Council directly through the Principal of their existing school. Students wishing to enroll in an ICSE school after completing their X or XII grade must follow the same method. However, pupils will only be accepted to the introductory classes: Class IX and Class XI.
What are the CBSE Board's Pros and Cons?
Pros:
Due to its simple layout and practical teaching methods, the syllabus is more straightforward to understand than those offered by other boards.
The Sciences category includes disciplines like physics, chemistry, and biology, whereas the Social Sciences category includes disciplines like history, civics, and geography. With this arrangement, children may learn much more without working too hard.
Students are given life skills in addition to academic knowledge in classes like business studies, creative writing, and entrepreneurship that prepare them for adulthood.
This Board is a blessing for youngsters whose parents are continuously moving because of their work because the syllabus is the same across the country.
The Board also administers entrance examinations for engineering, medical, and dentistry schools at the national level. The entrance exam's curriculum is drawn from the material that students in classes from ninth to twelfth grade are already required to learn from NCERT textbooks. In addition, the texts used for tests for the Indian Administrative Services (IAS) and Indian Forest Services (IFS) are also used.
Because pupils don't have to compete for a small number of marks, the grade-based system helps pupils feel less stressed. The word "Fail" is no longer used, which motivates pupils to work hard and raise their grades. Even teachers discover it simpler to assess a student's comprehension based on their grade.
CBSE students may access a wealth of educational materials online to aid them anytime they need it.
Cons:
Most of the emphasis is placed on the textbooks required for their studies, and the lessons seldom stray from them, which limits the student's knowledge to only that which can be taught through the textbook.
The CBSE is renowned for promoting "rote learning" as the state board. However, because of the syllabus's complexity, some students are forced to memorize information rather than truly understand it.
Since all the test questions are taken directly from the required textbooks, students seldom acquire a research-based perspective, which is challenging for students in later levels of study.
Compared to state boards, the CBSE books are more expensive. As a result, students in rural areas may be unable to finance this education.
Given the emphasis placed on disciplines like science and mathematics, it may be challenging for children to achieve academic success if these are not their strong suits.
Hindi is also given special attention. This is terrible news for pupils who struggle to learn new languages or don't speak the language.
What are the cons and pros of the ICSE Board?
Pros:
Curriculum: The ICSE has a comprehensive syllabus with many optional courses and only a few required ones. Three major categories have been established for ICSE subjects. First, it seeks to teach pupils how to solve problems.
The ICSE uses an application-based teaching technique that places more emphasis on hands-on training than it does on theoretical principles. As a result, it improves its pupils' analytical abilities.
Teacher Training: The CISCE runs several online programs to provide instructors with the appropriate training and direction. Mentoring the instructors in creative teaching techniques, updated curricula, and managerial skills necessary to provide children with a high-quality education are all part of the program.
Prizes: To help schools and instructors comprehend the value of creativity and the necessity of clearly expressing one's ideas in both verbal and written form, the CISCE holds a variety of contests and bestows awards.
Global Competitive Tests: The Board equips its students with the necessary preparation for competitive exams so they can compete with the brightest brains.
Privileges for kids with special needs: The Council gives candidates who are disabled in a specific way particular treatment and makes the necessary measures to assist them so that their performance during the ICSE and ISC Examinations is not impacted.
Cons:
ICSE (Class X): The Indian Certificate of Secondary Education exam was developed to offer a test in the general education curriculum. It assumes a 10-year period of formal schooling (classes I-X). The English language medium was chosen following the New Education Policy proposals from 1986. Students in ICSE must show up for a total of six topics, as well as productive social work.
ISC(Class XIIth): The Indian School Certificate examination is intended to be taken two years after completing the ICSE test or an equivalent course of study. According to the New Education Policy's 1986 recommendations, the test has been designed with English as the language of instruction. All enrolled students require English, three to five elective topics, a passing mark in the course's socially beneficial productive work, and community service.
The Certificate of Vocational Education test (Year 12) is designed to assist and prepare students for particular occupations. This was developed using English as the medium of instruction, following the proper recommendations of the MHRD (Ministry of Human Resource Development).
Which Board Is Best for Development in General?
Considering the differences between the ICSE and CBSE Boards, the uncertainty of choosing an Education Board is easily overcome. Whereas ICSE would help your child develop essential personality qualities and polish his talents, CBSE will help him achieve his job ambitions. Therefore, parents should consider several criteria while choosing a school, such as the differences between the CBSE and ICSE Education BoardsBoth Boards have advantages and disadvantages when all elements are considered. Therefore, students and parents can jointly facilitate decisions regarding picking the right Education Board for academic and personal growth based on its benefits and cons.
Instructional Medium
CBSE accepts both English and Hindi as mediums of teaching. However, the ICSE does not accept Hindi as a language of instruction.
Other State Board Students and Private Candidates
CBSE is linked with a considerable number of schools in India. Students who do not attend CBSE-affiliated schools or are not regular candidates may also sit for CBSE exams. With the ICSE Board, this is not the case. A student who wishes to take ICSE exams must have previously studied at an ICSE-accredited school.
ICSE vs CBSE Syllabus
As previously stated, the CBSE syllabus concentrates on theoretical principles, whereas the ICSE syllabus emphasizes practical knowledge. Therefore, the difference between ICSE and CBSE syllabus is explained here.
Starting with the required or compulsory subjects offered by the CBSE and ICSE Boards.
For pupils in the tenth grade, three topics are required under ICSE:
Second Language English History, Civics, and Geography
CBSE requires six topics in class ten:
English and Hindi
Science and Mathematics
Vocational Subject in Social Science (additional course)
Whether you choose CBSE or ICSE for Senior Secondary (Class 12th), English will always be a required subject.
The final question: ICSE vs CBSE?
If you choose the CBSE board, which most students prefer, you will have a significant edge while taking entrance tests. All admission tests in India are based on the CBSE Syllabus. Exams such as the IIT JEE (Joint Entrance Examination), NEET (National Eligibility Cumulative Entrance Test), and others give more significant weightage to NCERT books that cover the CBSE Board syllabus. CBSE Syllabus is significantly more straightforward than that of any other board.
Because of the extensive study of all ICSE Board subjects, the ICSE Syllabus is more complex than the CBSE Syllabus. However, the ICSE Syllabus gives more practical information and tries to develop student's analytical skills. Therefore, this Board provides an edge to students taking the TOEFL exam. Regarding the ICSE vs. CBSE Syllabus, all of your issues have been addressed. It would be ideal if you chose between ICSE and CBSE right away. Another significant distinction between these boards is their admissions method. The standards and qualifications for CBSE and ICSE are not the same.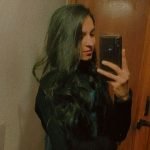 I am a writer who understands how hard it is to cope up with educational finances. Most of the students fail to avail scholarships due to lack of information. I write articles on scholarships to help such students. My articles about scholarships are well searched and written in easily understandable language. They will provide you everything you need to know including - scheme names ,when to apply , from where to apply , benefits and much more .