Reading Time:
9
minutes
National Law University(NLU), Delhi is one of the best law colleges in India. The university has been accredited in 'A' Grade with a score of 3.59 on a four-point scale by NAAC.
Location: Sector 14, Dwarka, New Delhi- 110078
Co-educational: Yes.
Hostel facility: Available.
Established in: 2008
Name of current Vice-Chancellor: Prof. Ranbir Singh
Website: https://nludelhi.ac.in/home.aspx
Contact Number: 011-28034257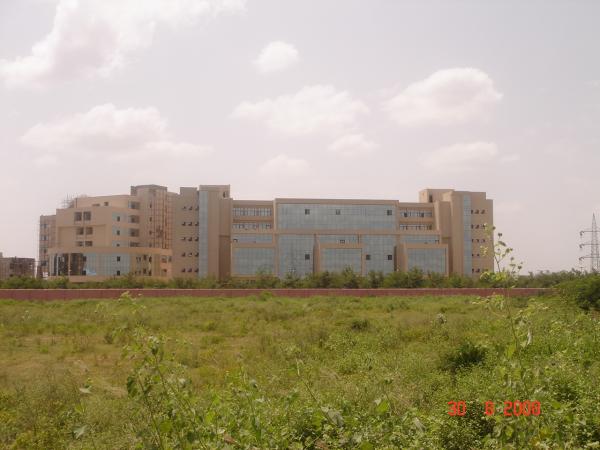 Fee Structure
B.A.LL.B.(Hons.):
Tuition fee – Rs.85,000 p.a.
Total fee including hostel fee- Rs.1,86,000 p.a.
One-year LL.M. program:
Fee from hostlers- Rs.1,85,000.
Fee from non-hostlers- Rs.1,39,000.
NLUD is a leading law school in India located in the capital city of India known for providing quality education in law.
History of NLU-D
National Law University, Delhi was established by National Law University, Delhi Act, 2007 (Delhi Act No. I of 2008) as amended by Act 7 of 2009. It is undoubtedly the most prestigious law college in Delhi.
Objectives and vision of National Law University, Delhi
The objectives and vision of NLUD are to:
Evolve and impart comprehensive and interdisciplinary legal education including distance and continuing legal education at all levels to achieve excellence
Organize advanced studies and promote research in all branches of law
Disseminate legal knowledge and legal processes, and their role in national development by organizing lectures, seminars, symposia, workshops and conferences
Promote cultural, legal and ethical values, and foster the rule of law and objectives enshrined in the Constitution of India
Improve the ability to analyze and present for the benefit of the public contemporary issues of public concern and their legal implications
Liaise with institutions of higher learning and research in India and abroad
Publish periodicals, treaties, study books, reports, journals, and other literature on all subjects relating to law
Hold examinations and confer degrees and other academic distinctions
Promote legal awareness in the community for achieving social and economic justice
Undertake study and training projects relating to law, legislation and judicial institutions
Do all such things as are incidental, necessary or conducive to the attainment of all or any of the objectives of the university.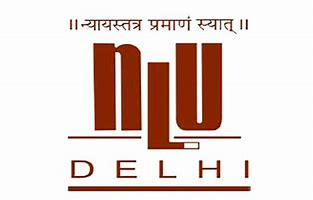 Courses offered at NLU-D
The various academic programs offered at NLUD are-
B.A.LL.B.(Hons.)
LL.M. Program
Ph.D.
Post Graduate Diploma in Urban Environmental Management and Law
PgD in Tourism and Environmental Laws
Post Graduate Diploma in Environmental Law and Policy
Besides this, the university also offers various optional seminar courses like-
Advanced Criminal Law & Procedure: White Collar Crime
Advanced Criminal Procedure
Advanced Issues in Criminal Law
Advanced Mergers & Acquisitions and Corporate Finance
Advanced Litigation & Advocacy
Bankruptcy Law & Policy
Bankruptcy, Insolvency and Restructuring
Climate Change & Policy
Comparative Constitutional Law
Comparative Law
Comparative Rights Adjudication
Competition Law & Policy
Connection between Law & Literature
Contemporary Challenges in International Human Rights Law
Contract Drafting
Contract Review & Management
Copyright X
Corporate Disputes & Arbitration
Corporate Finance
Corporate Litigation
Corporate Taxation
Criminal Practice
Criminology and Forensic Sciences
Cross-border Mergers & Acquisitions
Dealing with Contracts
Decoding Civil Litigation System
Direct Taxation Laws
Disability Law and Human Rights
Energy Laws & Climate Change
Energy Laws & Policy
European Law
Free Speech Law & Policy
Global Internet Governance
Globalization and Realization of Human Rights- Legal, Political and Ethical Challenges
Income Tax: Advanced Issues
Indian Trademark Law
Indirect Taxation
International Business Laws
International Commercial Arbitration
International Commercial Laws
International Economic Laws
International Investment Law
International Taxation
Internet Governance
IT & Electronic Commerce Law
Law of Investment Arbitration
Laws Relating to Credit & Security
Laws Relating to Sexual Offences
Legal Censorship Across Mediums
Legal Drafting
Media Laws
Mergers & Acquisitions Law
Patent Law & Policy
Perspectives on Constitutional Law: Chetan Gupta and Rahul Narayan
Practical Aspects of Securities Law Transactions
Practicing Intellectual Property Law
Private International Law
Public Issues of Equity in India
Recent Issues in Intellectual Property Law
Regulation of International Trade in Goods
Technology and Electronic Commerce Law
The Constitutional Aspects of Taxation
Trade Remedies under International and Indian Laws
Unorganized Sector
Unpacking Water Laws in India
India's Political Economy and Land
Joint Ventures
Law, Society and the Queer
SEP's: Global Litigation Policy and practice
Advanced Issues in Indirect Taxation
Advanced Arbitration Law
International Intellectual Property
Law and Practice of Finance
Anti-Discrimination Law in India
Scholarships offered at NLU-D
The various scholarships offered at NLU-D include-
Central Sector Scholarship Scheme of Top-Class Education for Scheduled Caste students
Central Sector Scholarship Scheme of Top-Class Education for Scheduled Tribe students
Post Matric Scholarships
Financial assistance to deserving students
Fee waiver provided by Vice-Chancellor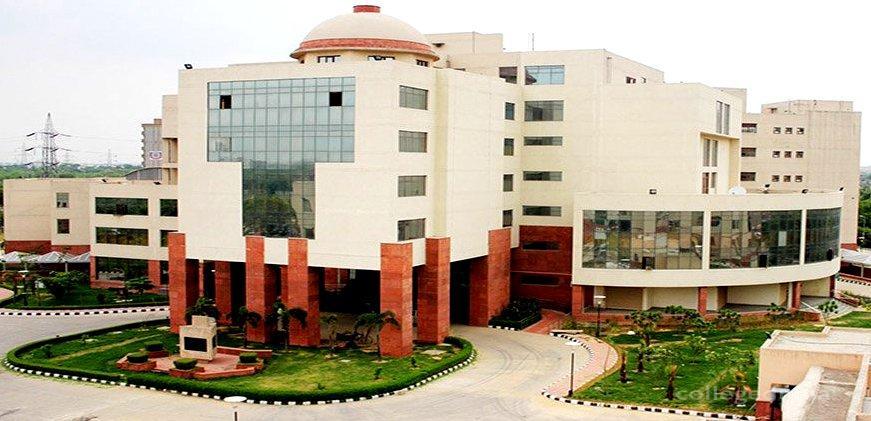 Infrastructure
National Law University, Delhi offers a well-built infrastructure to its students. The university owns a huge library named Justice T.P.S. Chawla Library. The library has a separate building of its own with two floors. The mission of the library is to cater to the needs of students, scholars and teachers of the National Law University, Delhi. At present, the library is home to more than 37500 books and bound volumes of journals and 180 subscriptions to journals and newspapers along with 250 CDs and DVDs. The library has subscribed to numerous legal databases, i.e., Westlaw International, LexisNexis Academic, Hein Online, JSTOR, Kluwer Arbitration Online, Manupatra, SCC Online, Taxmann, High Court Journals, and Criminal Law Journals etc.
The campus is Wi-Fi enabled campus. Internet/Computer Centre has been established to foster the increasing demand for internet usage and e-learning. The classrooms at NLU-D are digital classrooms with e-Station Smart Multimedia Podium for teaching. The auditorium at the campus is fully air-conditioned and equipped with the latest audio and visual facilities. It has a sitting capacity of around more than 650 people.
The academic block of the University consists of four Conference/Seminar rooms furnished with state-of-the-art facilities. Besides this, the academic block also has e-Moot Court Hall well equipped with hi-tech audio-visual equipment. It has a seating capacity of around 170 people. The campus is a ragging free campus and has established an anti-ragging squad for this purpose.
Legal Aid Clinic
The Legal Services Committee of National Law University, Delhi has established Legal Aid Clinic with its own separate office. A legal aid lawyer from the South-West District Legal Services Authority visits the clinic every week. The committee is trying its best to provide legal aid and awareness to people through its Legal awareness drives.
Internships
NLU-D has always tried to maintain a balance between theory and practice. For this, the university encourages students to take internships with judges, senior advocates, law firms, PSUs, NGOs, etc. Below mentioned is a list of some of the places where the students have interned.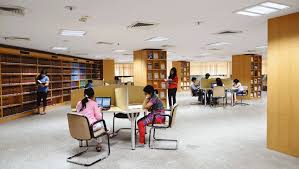 Judges and senior advocates
Hon'ble Justice Jasti Chelameswar
Hon'ble Justice Ranjan Gogoi
Hon'ble Justice Madan B. Lokur
Hon'ble Justice V. Gopala Gowda
Hon'ble Justice (Dr) BS Chauhan
Hon'ble Justice Deepak Verma
Hon'ble Justice JR Midha
Hon'ble Justice TPS Mann
Dr. Abhishek M Singhvi
Mr. AS Chandiok
Mr. Goolam E Vahanvati
Mr. Gopal Subramaniam
Mr. Gourab Banerjee
Mr. KTS Tulsi
Mr. Mahabir Singh
Mr. Mohan K Parasaran
Mr. Parag P Tripathi
Mr. PP Rao
Mr. Pravin H Parekh
Mr. Raju Ramachandran
Mr. Sidharth Luthra
Mr. SNP Sinha
PSUs/Corporate Houses
Cargill
Dr. Reddy's
Indian Oil
Kotak Securities
Moserbaer
ONGC
Pepsico
Reliance
International Law Firms-
Herbert Smith Freehills
Linklaters
Indian Law Firms
Advani & Co.
Amarchand Mangaldas
Anand and Anand
ASA Law Firm
Axon Partners LLP
AZB & Partners
Bharucha & Partners
Bhasin & Co. Advocates
Daswani & Daswani
Daubert Tracker
DSK Legal
Dua Associates
DMD Advocates
Economic Law Practice
ELDF
Fox Mandal Solicitors & Advocates
JSA Advocates & Solicitors
K & S Partners
Lakshmikumaran & Sridharan
Singh & Singh Advocates
Trilegal
Luthra & Luthra Law Offices
National & International Organisations-
RBI
UNDP
UNICEF
Commissions/Ministries/State Departments
National Human Rights Commission
Law Commission of India
Access to Justice for all
Competition Appellate Tribunal
Ministry of Rural Development
UIDAI
Competition Commission of India
NCPCR
National Commission for Women, India
Non-Governmental Organizations
Centre for Civil Society
Centre for Dialogue Reconciliation
Human Rights Law Network
Institute of International Education
Child Rights and You
WWF
PCSJ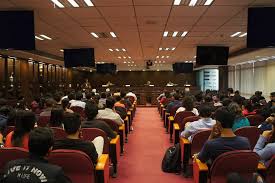 Research Centers at NLU-D
The various Research Centers established at NLU-D are as follows-
Centre for Banking and Financial Laws
Centre for Communication Governance
Centre for Comparative Law
Centre for Corporate Law and Governance
Centre for Constitutional Law, Policy and Governance
Centre for Criminology and Victimology
Centre for Comparative Studies in Personal Laws
Centre on Death Penalty
Centre for Environmental Law, Policy and Research
Centre for Innovation, Intellectual Property and Competition
Centre for Human Rights and Subaltern Studies
Centre for Law, Justice and Development
Centre for Transparency and Accountability in Governance
Centre for Transnational Commercial Law
Centre for Linguistic Justice and Endangered Languages
Centre for Tax Laws
Centre for Studies in Disability and Law
Collaborations and MOUs
National Law University, Delhi has signed MoUs with some leading universities at the national and international level and is exploring the opportunity of signing MoUs with few more prestigious organizations. Below mentioned are some of the MoUs signed by NLU-D-
Harvard Law School
Regent University
Illinois
University of New Hampshire
Lewis & Clark Law School
Pepperdine University
Queen's University
The University of Melbourne
Deakin University
University of Johannesburg
China University of Political Science and Law
Central University of Kashmir
Amnesty International, India
National Law School of India University, Bangalore
NUJS
UNHCR
TNNLS
Counsel to Secure Justice
O.P. Jindal Global University
RGNUL, Patiala
Institute of Correctional Administration, Chandigarh
BML Munjal University
CBI, India
ASEAN Legal Alliance
Cochin University of Science and Technology
Indian Institute of Corporate Affairs
Damodaram Sanjivayya National Law University, Visakhapatnam
GD Goenka University
Committees at NLU-D
The various committees at NLU-D are as follows-
Cultural and Dramatics Committee
Library Committee
Moot Court Committee
Mess Committee
Hostel Welfare Committee
Social Inclusion Committee
Disciplinary Committee
Literary, Debating and Quiz Committee
Legal Aid Committee
Student Welfare Committee
Sports Committee
Academic Committee
ADR Committee
Journals
Here is a list of some of the famous journals published at National Law University, Delhi –
Journal of National Law University, Delhi
Journal of Victimology and Victim
NLUD Student Law Journal
Indian Journal of Criminology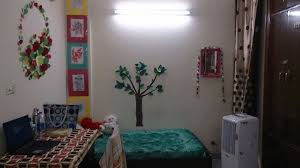 Hostel Facilities
NLU-D has a fully residential campus. The campus provides for separate halls of residence for boys and girls. The hostels are equipped with various facilities like a common room, indoor games, televisions as well as a state of the art gymnasium among many other things. Students are required to strictly abide by the rules and regulations made in that behalf by the hostel authorities.
Medical Centre
National Law University, Delhi provides for an all-time medical facility. For this purpose, the university has established a 24 hours medical room with a nurse. A doctor visits the campus from 4 p.m.- 6 p.m. daily. An ambulance facility is also available for the students.
Transport Facilities
NLU-D owns two Innova cars and a bus that provides transport facility to the student for various activities like court visits, Legal Aid Programs and Clinics.
Bank Facility
NLU-D also provides banking facilities to its students. HDFC ATM is established in the cafeteria. UCO Bank also provides its ATM facility at the campus. The bank also has an extension-counter for transactions on particular days of the week between 1-2 p.m.
Cafeteria and Mess Facility
National Law University, Delhi has established a well-furnished cafeteria in the campus and the hostels have separate mess facilities.
Sports Facilities
NLU-D provides sports facilities to its students. The University has established basketball, volleyball courts and state of art gymnasium equipped with the latest equipment.
FAQs (Frequently Asked Questions)
What is the total seat intake of various courses taught at NLU-D?
These are the total number of seats available in various courses-
B.A.LL.B.(Hons.)- 123
LL.M. Program- 81
How to get admission into the various courses offered at NLU-D?
NLU-D conducts a separate entrance examination for admission to its various courses. This entrance exam is popularly known as AILET (All India Law Entrance Test).
What is the examination pattern of AILET?
The examination pattern of AILET is as follows-
English
General Knowledge (Current Affairs, General Science, History, Geography, Economics, Civics)
Legal Aptitude
Reasoning
Elementary Mathematics (Numerical Ability)
Is there any scheme of negative marking in AILET?
AILET 2020-21 is scheduled to have negative marking.
What types of questions are asked in AILET?
AILET consists of multiple-choice questions.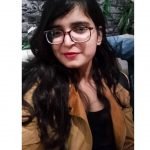 I am an aspiring lawyer, a keen learner, enthusiast and a self believer. Writing permits me to discover my inner self and present my thoughts to the entire world.