Reading Time:
5
minutes
We all are highly reliant on money. We cannot survive without it. The amount of money we have decides what we eat, how much we eat, where we live, what we buy and it basically controls our life for us. Children often do not know the true value of money. Growing up, parents earn and spend on their kids. Due to this, kids do not understand the effort that goes into earning nor do they understand the importance of saving money.
It is only after they start earning on their own and become independent, do they realise the true value of money and the importance of saving it. By then, it may become too late to change their spending habits and they may face huge problems.
Therefore, it is important that we must impart financial literacy to children as early as possible. We must teach them the significance of saving and how to spend their money. They must know how to differentiate between their wants and needs so that they can efficiently spend their money. This is where Fyp comes in. 
What is Fyp?
Fyp is a Teen-Exclusive Neo Bank, Debit card and Payments App that allows its users to spend money safely and securely. Fyp gives teens financial control and helps them prepares them for an independent life.
Why Fyp?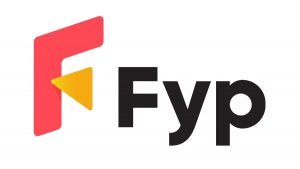 Fyp offers teens a chance to spend on themselves by themselves. This helps teens get an idea of how to efficiently manage their money, which prepares them for the future when they earn for themselves
Using Fyp, teens no longer need to depend on their parents for OTPs. When they do a transition online, the OTP comes to them directly.
What are the features of Fyp?
Teenagers can use Fyp on their smartphones. They can download Fyp, complete the sign up process and KYC in under 2 mins to get a zero balance account!
Fyp also offers a Visa card for teens. This allows them to get used to using modern means of payments. Fyp also helps them save their money through exclusive offers and great cashbacks on most of their expenses!

These cashbacks are instantaneous so you don't have to wait and wonder when they are coming.
What can teens spend on using Fyp?
Well, everything. Being a teen neo-bank, Fyp understands that its customers have various needs and wants. Hence Fyp tries to give teens unlimited options.
Teens can buy Netflix subscriptions, Spotify Premium subscriptions, fast food from restaurants like Burger King, order food online from Zomato and buy electronics from BoAt. Using the Fyp Visa card for teens, one can also go to their favourite stores and buy clothes, buy a movie ticket or purchase groceries. 
How to use Fyp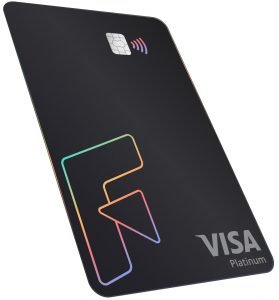 Using Fyp is very simple. Being a teen neo-bank, Fyp realises that everything needs to be quick and convenient. Hence using Fyp is quick and convenient too!
To register, all you need to do is download the app download the Fyp app from Play store/Appstore and register yourself on the Fyp app.
Once you enter your details, and complete your KYC, you will have your own account. You can add money and start spending money on things you need. You can also buy the Fyp visa card for teens for a small fee.
How to add money to Fyp?
Since Fyp is a neo bank for teens, you cannot go to any place to transfer your money.
You will need to add money online to app itself. You can do this by using UPI payments or a debit card. You can add up to 1,00,000 rupees a month to your Fyp account.
How safe is it?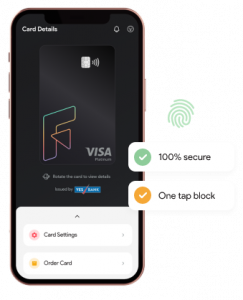 Fyp is extremely safe and reliable. Being a teen neo bank and one that offers a debit card for teens, Fyp understands the importance of safety and security.
The Fyp card doesn't have sensitive details on it, the app is secured with a code and the card can be blocked easily if lost or stolen. User can also track transaction details through the app.
How much does it cost to use Fyp?
Fyp is a teen neo bank that aims to improve financial literacy among teens. There is no charge whatsoever to use Fyp.
The registration is free and you do not need to spend any money on it. There is only a small fee that one will have to incur is if you choose to buy the Fyp debit card for teens.
Of course, if you want to spend money from the Fyp app or debit card, you will have to transfer your own money to the app first. However, Fyp does not charge any service fee from its users.
Are there any additional and/or hidden payments?
While many free services have hidden and/or additional payments, Fyp does not have any.
How is Fyp different from usual banks?
First, unlike the usual banks, Fyp is a teen neo bank that is wholly online.
While most banks do not offer services to teenagers easily, Fyp is exclusively for teens.
Additionally, the Fyp Visa debit card for teens are numberless cards so that user information is more secure. The app is also administered by parents so that they have control over their kids finances.
The Fyp Visa card is also India's first holographic card for teens.
Other features of Fyp
Fyp encourages financial literacy through many ways.
While the primary way is to give financial control to teens, there are other ways too.
Fyp has its own blog with many informative articles on various financial topics for interested teens. The Fyp app also has fun learning sections that teens can read to improve their knowledge.
Benefits of using Fyp
Fyp promotes financial literacy and saving among teens. But there are more other benefits that come with using Fyp.
The first is that teens will have their money safely stored in the app. Teenagers can also buy India's coolest debit card for teens from the app for a very small fee.
This debit card for teens is numberless can be easily blocked using the Fyp, making it very safe for teenagers to carry. It also prepares teens to go cashless so that they are ready for the future.
Fyp also offers amazing cashbacks on all expenses and helps teens save more money.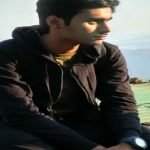 I am a student of Saint Xavier's College, Mumbai.
I like playing and watching sports. I also like to read crime novels and mythological stories.