Reading Time:
9
minutes
Editor' s Note: This article is part of a series of articles, podcasts and videos where Uniform Application asks various experts from the Indian education space about their thoughts and opinions on NEP 2020.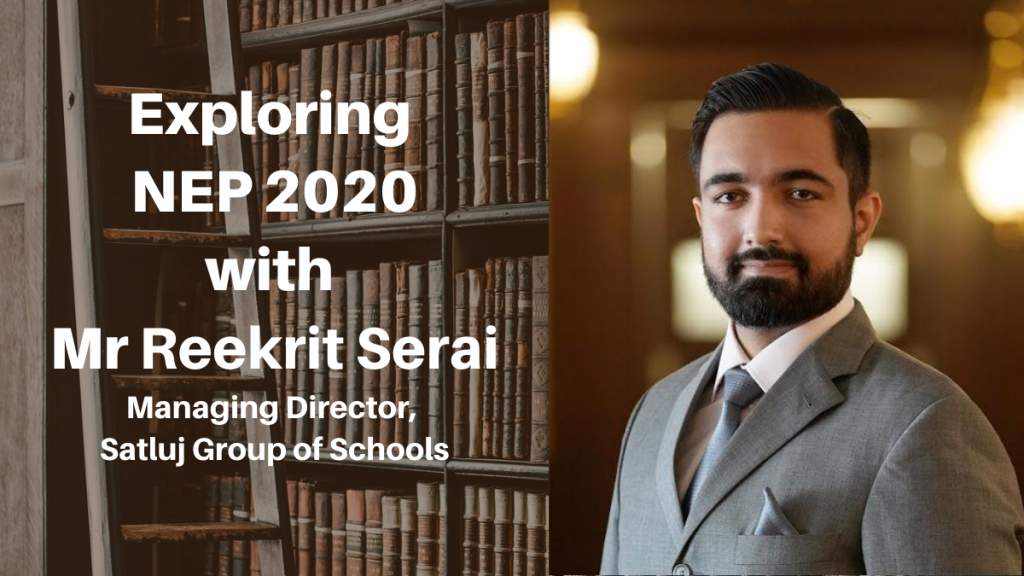 Q1. Let's start on a lighter note, what is your favourite thing about NEP 2020?
A: The objective of New Education Policy 2020 (NEP) announced by the Ministry of Human Resource Development is to bring in changes in the current, dying 34-year-old policy in schools and higher education systems in the country. The new policy is more practical in approach. It is based on the ground reality of the country's education scenario that puts more emphasis on creativity and innovation, as well as personality development of the students, rather than expecting them to score high and mug up content without getting a basic grasp of concepts.
It will also produce skilled personnel who would be self-sustained as per 'Aatma Nirbhar Bharat' and will eventually lead to quality improvement in services. With this reformation, the education system will play a significant role in some of the elite sectors such as police, administration, politics, judiciary, health, etc., where the quality of education matters a lot.
Apart from this, I like how coding will be introduced from Class 6 onwards. At Satluj, we've been focusing on skills and tech of the future for years, such as coding, Artificial Intelligence (AI), blockchain, AR/VR/MR, etc. through our innovation lessons.
Q2. NEP says that education till class 5 shall be in regional language/mother-tongue/home language whenever possible, what are your thoughts about this?
A: The NEP states: "Wherever possible, students till Class 5 in schools should be taught in mother tongue/regional language/local language." The idea is drawn from various studies that show young children learn better in their mother tongue or home language.
Officials in the Ministry of Human Resource Development insist that "no language will be imposed". "The idea behind mother-tongue teaching is not to stop, hamper English-medium teaching. There is a line in the policy document that says teachers can be bi-lingual with their medium of instruction," as mentioned by a senior ministry official.
Children have a great ability to pick up multiple languages at an early age. The policy talks about a flexible approach in the three-language formula. How it will be implemented in states is their decision. No language is being imposed in the policy.
The NEP, in its current shape, is only an instructional document, and the government will have to come up with a way to implement it in the coming days.
Q3. Some people are worried that English will lose its significance in primary and secondary education because of this policy, are their fears justified, or is it too early to say?
A: Again, I would like to repeat the answer given in question 2. Children have a great ability to pick up multiple languages at an early age. The policy talks about a flexible approach in the three-language formula. How it will be implemented in states is their decision. No language is being imposed in the policy.
This provision for education in the mother tongue till class 5 could pose challenges to the mobility of students in a large and diverse country like India. The option to study in English and Hindi enables a transfer nationally, and this needs adequate attention.
Nevertheless, NCERT will develop a national curriculum and pedagogical framework for Early Childhood Care and Education (ECCE).
Q4. Students are to be given vocational training as per this policy? What is your opinion on this? Will this be beneficial or serve as a distraction from academics?
A: The introduction of vocational courses with internship would help streamline vocational education in India.
The first objective of the NEP is to devise and implement robust solutions to its own problems that are in harmony with different programs and initiatives of Government of India – Make in India, Skill India, Start-Up India and the latest being Atma-Nirbhar India.
If we look back at these schemes, we will find that these were initiated in phases since 2014 but with the common goal that is to promote entrepreneurship, rather than job-seeking. The Covid-19 crisis has proved the validity and necessity of such a self-reliant society and it also aimed at redirecting the unemployed youth to find employment through a self-sustained, skill-based model. Hence, it will be beneficial.
If we look at sections 3, 4 and 7 of School education along with 10.8 article of the NEP document, skill education is given prime importance in school and higher education. It is to be induced at school level from pre-school to class 12th and it aims to empower each student in one vocational skill. Continuing to Higher Education, it aims to increase the Gross Enrolment Ratio (GER) in higher education including vocational education from 26.3% (2018) to 50% by 2035, which is definitely a challenging task as it means that we have to open a new university every week in India.
A related regulatory body—National Committee for the Integration of Vocational Education (NCIVE)—will be constituted to set the framework. Hence, there would be no distraction from academics as vocational education will be a part of the curriculum.
Q5. Since exams will become infrequent, what will school primarily use to judge the performance of their students, especially in earlier classes?
A: This new policy focuses on the overall growth with educational liberty. It removes the parochial vision of Macaulay's education policy which was introduced around 150 years ago. The main task of schools will be to educate parents to come out of the orthodox rat race of marks and understand real progress. Using Artificial Intelligence (AI), parents will be able to make appropriate career choices for their wards.
The redesigned report cards will be "a holistic, 360-degree, multidimensional report that reflects in great detail the progress and the uniqueness of each learner in the cognitive, affective, and psychomotor domains".
The progress report will include self-assessment, peer assessment and teacher assessment.
The draft policy states that a national assessment body—Performance Assessment, Review, and Analysis of Knowledge for Holistic Development (PARAKH)—will be established. This centre will be responsible for setting standards, norms, and guidelines for the evaluation of students for all recognised school boards.
On the face of it, the guideline seems similar to the descriptive indicators that the CBSE had put in place a few years ago to evaluate the student's overall performance in an academic year.
The focus on reducing pressure at the board level, bringing a choice of subjects, and system checks rather than individual scores are all an attempt to make assessments meaningful to student progress. The intent is to unlock better quality learning by using assessment in all three forms – for learning, of learning and as learning.
Hence, schools will be using the guidelines given in NEP and issued by CBSE to judge the performance of the students.
Q6. Some parents are still confused about how 5+3+3+4 is different from 10+2 in a practical sense, and whether it will have any real, visible effect, what are your thought on this?
A: The idea of 10+2 board examination structure has been dropped and it will reduce the dropout rates of students from the schools.
The 10+2 system is a part of the K-12 education system, and equivalent to the International Baccalaureate (IB) and GCE Advanced Levels in the west. 10+2 refers to two years of schooling post grade 10 in India since autumn 2002.
The 10+2+3 scheme divided schooling into two stages of education, instead of the integrated stage it is at present.
After a child enters kindergarten at the age of four, s/he will finish ten years of schooling—the first stage of education—and take a secondary school certificate examination at the end of it.
In the second stage s/he will take two more years to finish her/his high school certificate examination.
In the third stage, s/he will take a bachelor's degree at the end of three years at university.
The new structures that will be implemented will be 5+3+3+4, which comes as a big relief and would prove revolutionary.
The levels of studies have been put in focused and straightforward categories:
a) Pre-school: Upto Class 5
b) Middle School: Class 6 to 8 (as before)
c) High school: Class 9 to 12
d) Degree: Class 12 onwards
Vocational training will start from Class 6 and will give more exposure to the students from an early age. Students can choose their respective favourite subjects from Class 8 to 12, and it will provide them with a platform to specialise in subjects they have chosen.
The duration of all graduation courses would be four years. Thus, giving ample time to students to master their respective subjects.
Q7. One thing that you believe should have been added to the NEP?
A: More clarity on the provision for education in mother tongue till class 5 and on the implementation guidelines.
Q8. By when do you see the NEP reaching an implementation phase in your school and have you started planning for it?
A: The implementation of the new National Education Policy (NEP) is likely to happen in a phased manner from the 2021-22 academic year with central government-funded institutions adopting the new norms first.
Since the education sector is largely under the jurisdiction of states, and the institution structures differ from state to state, the implementation will need to be gradual. 2020 is not a feasible idea. It's not wise to disrupt an academic year in the middle as it will unsettle hundreds of thousands of students and teachers. Implementation will be gradual from next year as per the statement of a government official, requesting anonymity.
The National Education Policy 2020 is not yet going to come into force so soon. The government itself has set a target of 2040 to implement the suggestions of the national education policy fully.
However, many of its suggestions may apply in the coming two-three years. The final draft of the National Policy on Education 2020 says that by 2040, there should be a goal of an education system for India where learners from any social and economic background are equally provided with the highest quality of education.
Funds are essential for implementing the education policy, so the real problem will be in implementing it. The first National Education Policy, which was formed in 1968, could not be fully implemented due to paucity of funds.
The views and opinions expressed in this article are those of Mr Reekrit Serai and do not necessarily reflect the official policy or position of Uniform Application or Edunify. This article is not intended to malign any religion, ethnic group, club, organization, company, individual or anyone or anything.
About Mr Reekrit Serai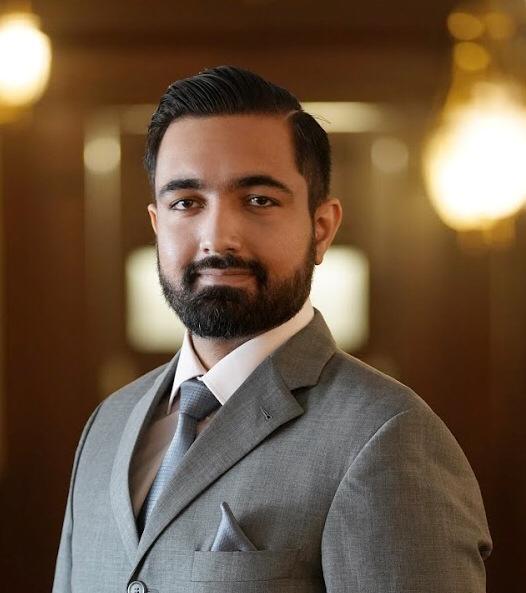 Reekrit Serai is an Educator, Publisher, Entrepreneur, Author and Investor.
He is the Managing Director of Satluj Group of Schools, one of North India's largest and oldest and largest private, independent K-12 group of schools, founded in 1976. Under his leadership, Satluj has been catapulted into the Top 5 CBSE & Day/Day-Boarding Schools of India, No. 1 in Haryana (EducationToday); Future50 Schools of India (Fortune Magazine and Univariety); awarded for 'Innovation in Pedagogical Practices' at the World Education Summit; honoured as a 'Great Place to Study' in the world at the House of Commons, London, UK, amongst other national/international felicitations.
Serai is the Co-Founder and Director of Rumour Books India, one of India's largest and reputed English-language trade publishing houses, and the official publisher of the Prime Minister of India, Narendra Modi's, Mann Ki Baat.
In 2013, he co-founded the Panchkula Art and Literary Festival (PALF).
Serai has spoken at top education forums and events, including the World Education Summit, BW BusinessWorld School Leaders' Conclave, EdTechReview K-12 Conference, the ProgressiveTeacher Education Conclave and Teaching Excellence Awards, CII Global Exhibition on Services, CII School Summit, etc and conclaves hosted by top universities, industry bodies, media houses, corporations and governments on innovation, eduction, entrepreneurship and EdTech.
Currently, he is the Co-Chair for Confederation of Indian Industry (CII) and Young Indians (Yi), Chandigarh region.
Serai specialises in investing in and advising startups and top global education organisations and also serves on the boards of successful EdTech (Educational Technology or EduTech), Education (and Educational), PubTech (Publishing Technology), Publishing, Small-Cap and Mid-Cap companies as an Advisory Board Member. He is also a Trustee, Board Member and Director of reputed Not-for-profit organizations.