Reading Time:
14
minutes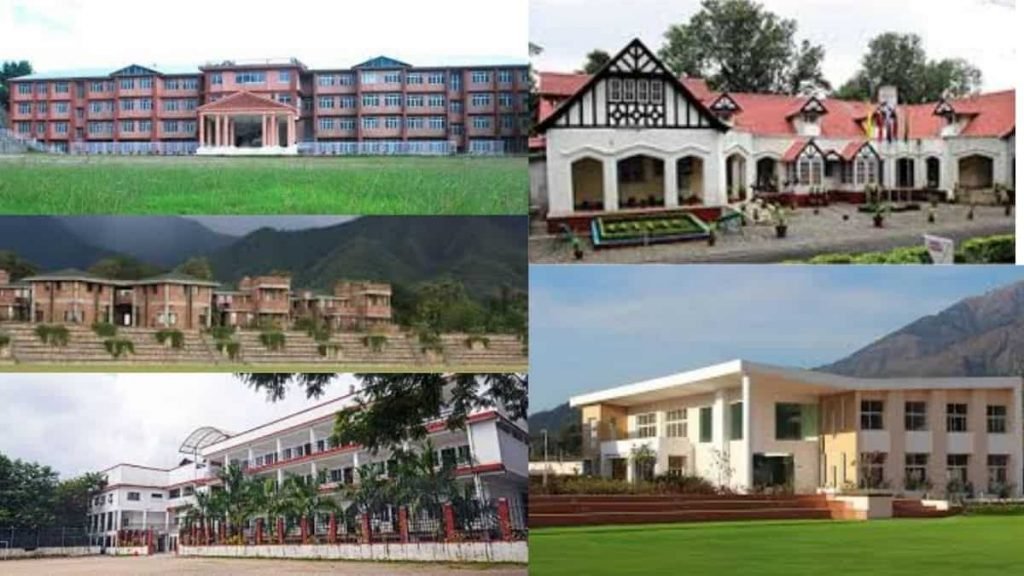 Uttarakhand is one of the most beautiful states in India. Having beautiful scenery to rare flora and fauna, it aces on all fronts.  The state is not only home to Himalayan hills but also to India's Oldest and Best schools whether Government or Private. Here are some of the best schools in Uttarakhand.
Top 20 Best Schools in Uttarakhand
1. Woodstock School
Established: 1854
Where: Mussoorie, Uttarakhand-248179
Principal: Dr. Craig Cook
Motto: Palma non sine pulvere (No reward without effort)
Affiliation: International Baccalaureate (IB)
School type: Co-Ed
Boarding: Residential
Fees: 20 LPA
Website:  https://www.woodstockschool.in/
Contact: 91 (135) 263-9000   
School Campus
It is spread over an area of 250-acres and providing education from KG to 12 with hostel facilities from class 6. Situated at the foothills of Himalaya, 7500 ft. above MSL has state of the art infrastructure for developing and educating young minds while admitting students from all over the world.
Features
Well-equipped labs, swimming pool, Indoor Stadium, library and all the other facilities providing extra-curricular programs such as AI Development, Robotics, Applied Math etc. during summer school.
Notable Alumni
Chris Anderson, publisher (founder of Future Publishing and owner, CEO and Curator of TED (1974)
Martha (Marty) Chen (née Alter), academic, scholar and social worker (1960)[19]
Tom Alter, actor (1968)[20]
Stephen Alter, author (1974)
George H. Carley, Former Chief Justice of Georgia(1956)
Robert Griffiths, physicist (1952)
Jonathan Mark Kenoyer, anthropologist (1970)
Dilshad Najmuddin, Pakistani Inspector- Ruchi Narain, filmmaker
Pernia Qureshi, fashion entrepreneur, designer (2002)
2. The Doon School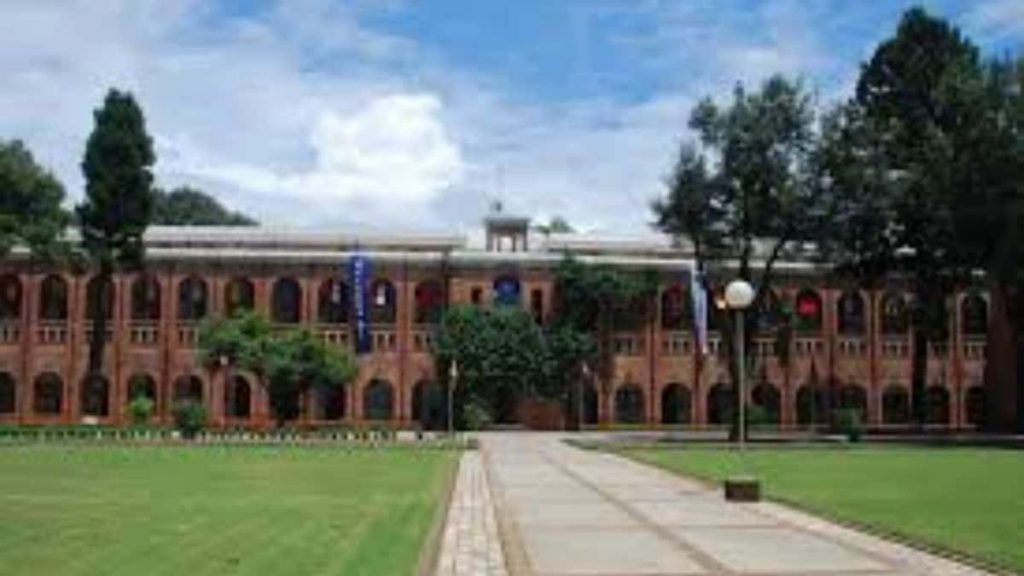 Established: 1935
Where: Mall Road Dehradun – 248001
Headmaster: Dr. Jagpreet Singh
Motto: Knowledge our Light
School type: Boys Only
Boarding: Residential
Fees:  ₹11LPA (home students); ₹13LPA (international)
Website: http://www.doonschool.com/
Contact:  +91 (0) 135 252 6406
School Campus
Founded by Satish Ranjan Das, a Kolkata lawyer, who prevised a school modelled on the British Public School, but conscious of Indian ambitions and desires. The Doon School is one of India's finest schools, with a strong intellectual heartbeat.
Features
Library, multi-purpose hall, auditorium, amphitheatre, Indoor Sports facilities with a Careers Information, Education and Guidance Department.
Notable Alumni
Rajiv Gandhi
Rahul Gandhi
Ghulam Jilani Khan
Prannoy Roy
Naveen Patnaik (CM Odissa)
Vikram Seth
Amitav Ghosh
3. Welham Boys' School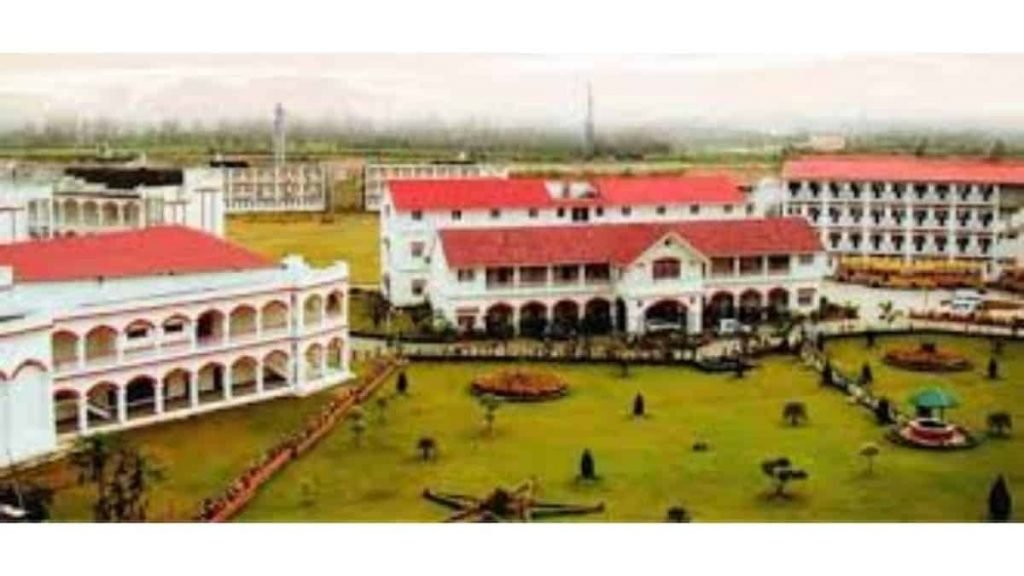 Established: 1937
Where: Circular Road, Dalanwala, Dehradun – 248001
Principal: Ms. Sangeeta Kain
Motto: From Strength To Strength
Affiliation: CBSE
School type: Boys Only (4-12)
Boarding: Residential
Fees: 6-7 LPA
Website: http://www.welhamboys.org/
Contact: 0135 – 2657944
School Campus
The campus is spread over 30 acres, is a well-wooded, lush, arboreal retreat, providing a great atmosphere to provide a healthy learning environment.
Features
Learning Resource Centre
Hostels-4
Bethany-the Dining Hall
Activity Centre
Indoor Sports Centre
Wellness Centre
Notable Alumni
Mani Shankar Aiyar – Politician, Cabinet Minister of India
Swaminathan Shankar Anklesaria Iyer, Economist.
Sanjay Gandhi – Politician
Jubin Nautiyal – Indian playback singer
Mansoor Ali Khan Pataudi – Ex- Cricket captain of India, Nawab of Pataudi
Vikram Seth – Writer
Capt. Amarinder Singh – Chief Minister of Punjab 
4. Unison World School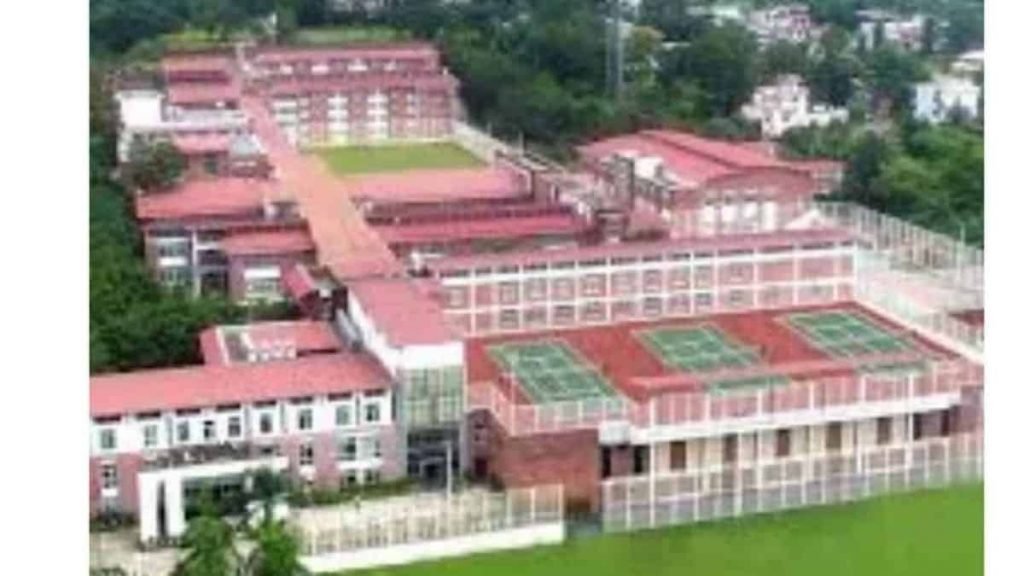 Established: 2007
Where: Mussoorie Diversion Road, Dehradun – 248009
Principal: Ms Divya Dwivedi
Affiliation: ICSE, ISC and IGCSE
School type: Girls Only (5-12)
Boarding: Residential
Fees: 8.5-9LPA
Website: http://www.uws.edu.in/uws/index.php
Contact: +91 98370 22222
School Campus
UWS is an All-Girls' Residential School offering quality education to girls from Grades 5 to 12 with finest academic, co-curricular and living facilities. The School is set amidst the attractive countryside, just seven km from Dehradun city centre. Unison's pupils enjoy a calm, happy and purposeful atmosphere drawing upon the beautiful location of the campus.
Features
Floodlit Football Field
Floodlit Hockey Field
Temperature controlled half Olympic size Indoor Swimming Pool
14 Station 10-metre Pistol and Rifle Shooting Range with digital target stations
Five floodlit Basketball Courts
Two floodlit Lawn Tennis Courts
Lawn Tennis Practice Court
Modern Squash Court
Floodlit Skating Rink
Synthetic floodlit Volleyball Court and many more.
5. Ecole Globale International Girls School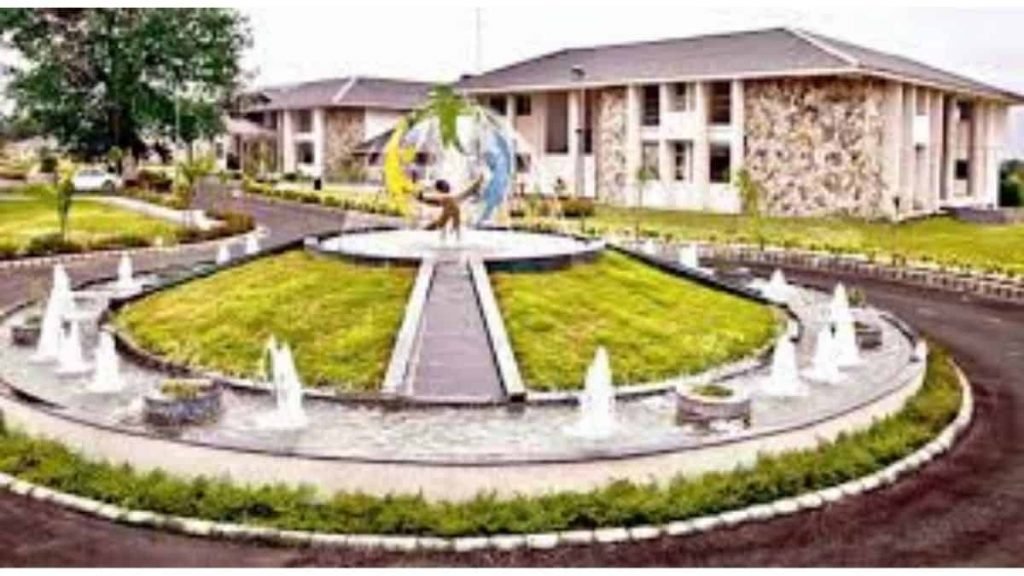 Established: 2012
Where: Village Horawalla, Near Sahaspur, Dehradun – 248197
Principal: Dr. Manija Subhramanyam
Affiliation:  CBSE and IGCSE
School type: Girls Only (4-12)
Boarding: Residential
Fees: 7.8-8.5 LPA
Website: www.ecoleglobale.com
Contact: +91-9557291888
School Campus
The school campus has well-equipped and technology-savvy academic wing along with 5 spacious boarding houses, sports amenities, medical facilities and a messing hall in a 40-acres campus. The school overlooks the scenic Shivalik Range of the Himalayas, Ecole Globale is a zero-emissions campus. In the year 2013, which was right after the year it started operations, the school made its mark by being ranked as Number 6 in India in 'Peer and Parent Surveys' conducted by the Education World Magazine.
Features
Swimming
Shooting
Badminton
Basketball
Athletics
Football
Tennis
Table Tennis
Squash
Martial Arts
6. Sherwood College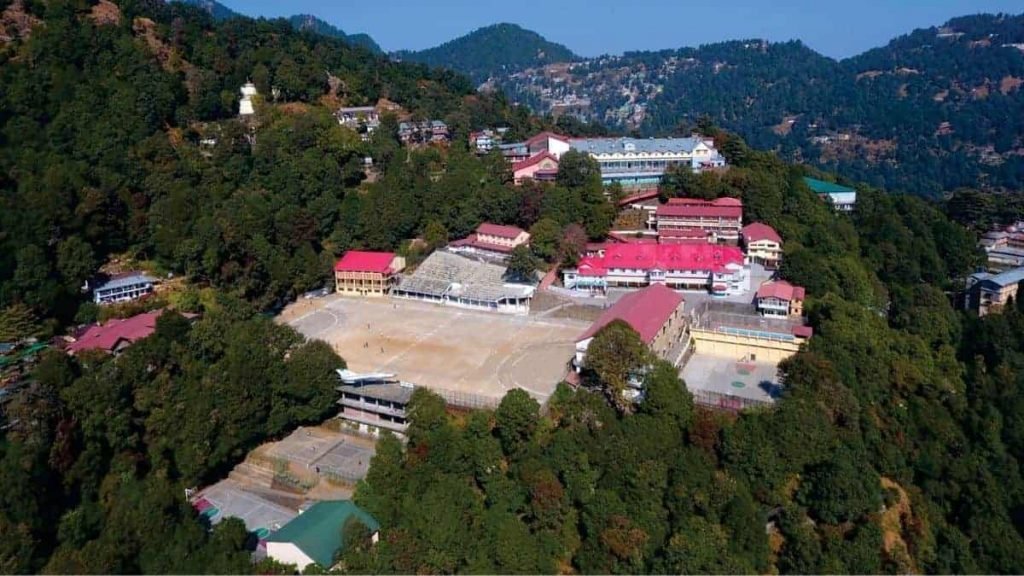 Established: 1869
Where: Ayarpatta, Tallital, Nainital – 263002
Principal: Amandeep Sandhu
Motto: Mereat quisque palmam (Let each one merit his prize)
Affiliation: ICSE, ISC
School type: Co-Educational (3-12)
Boarding: Residential
Fees: 7.5-8.5 LPA
Website: http://www.sherwood.edu.in/
Contact: +91-5942-236361
School Campus
Sherwood Campus is an aesthetic blend of post-Edwardian style buildings embellished with Gothic patterned windows, Romanesque arches, oak-panelled walls, sturdy timber beams, quadrangles, and modern buildings in a verdant 45-acre campus 6,837 ft., above sea level 
Features
Cricket, Football, Hockey, Swimming, Athletics, Basketball, Lawn Tennis, Table Tennis, Volleyball, Squash, Badminton, Chess, Snooker, Billiards, Shooting, Diving, Gymnastics.
Notable Alumni
Vice Admiral Anil Chopra Indian Navy
Lt Gen Sir Martin Garrod, Commandant General, Royal Marines (UK)
Lieutenant General Syed Ata Hasnain, Indian Army
Lt Gen Sami Khan Indian Army
Field Marshal S.H.F.J. Manekshaw, Padma Vibhushan, Padma Bhushan, MC
Amitabh Bachchan, Indian film actor
7. St George's College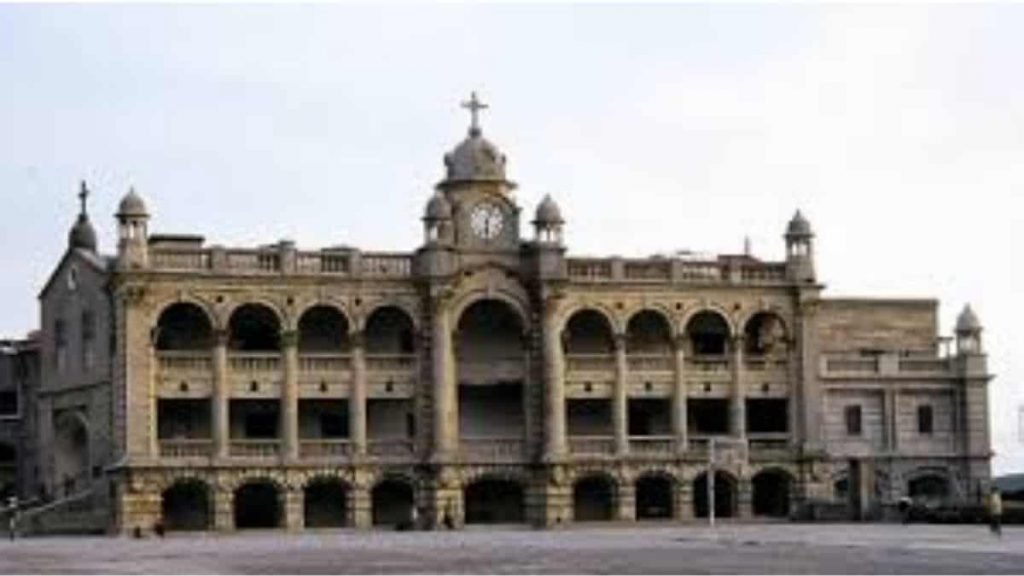 Established: 1853
Where: Barlowganj, Mussoorie – 248122
Principal: Brother Tomy Varghese
Motto: Virtus et Labor (Character and work)
Affiliation: CISCE
School type: Boys Only (4-12)
Boarding: Day-cum-Residential
Fees: 6.5-8 LPA
Website: http://www.sgconline.ac.in/
Contact: +91 135 2632591
School Campus
The school is an all-boys residential and non-residential institution, spreading over 400 acres (1.6 km2) of land. The grand clock tower of the school was built in 1936 and was the first clock tower in Mussoorie.
Features
Hockey, Cricket, Table-Tennis, Football, Basketball, Swimming, Badminton, Billiards, Gymnastics, Volleyball, Skating and many other facilities.
Notable Alumni
Willie G. Cullen, Ernie .J. Cullen, Michael Gateley, George Eric Marthins, Lionel Emmett, Carlyle Carroll Tapsell – Gold medal winners for India in field hockey – 1928 Amsterdam Olympic Games, 1932 Los Angeles Olympic Games, 1936 Berlin Olympic Games
Dr M.S Gill (Class of 1952), Chief Election Commissioner of India (1996–2001)
Saeed Jaffrey (Class of 1940), cultural ambassador and actor; first Indian actor featuring on Broadway; performances in British and Indian film and television
Wing Commander Trevor Keelor, Vir Chakra, Vayu Sena Medal; hero of the 1965 Indo-Pak War
Lucky Ali, singer and actor
8. Welham Girls' School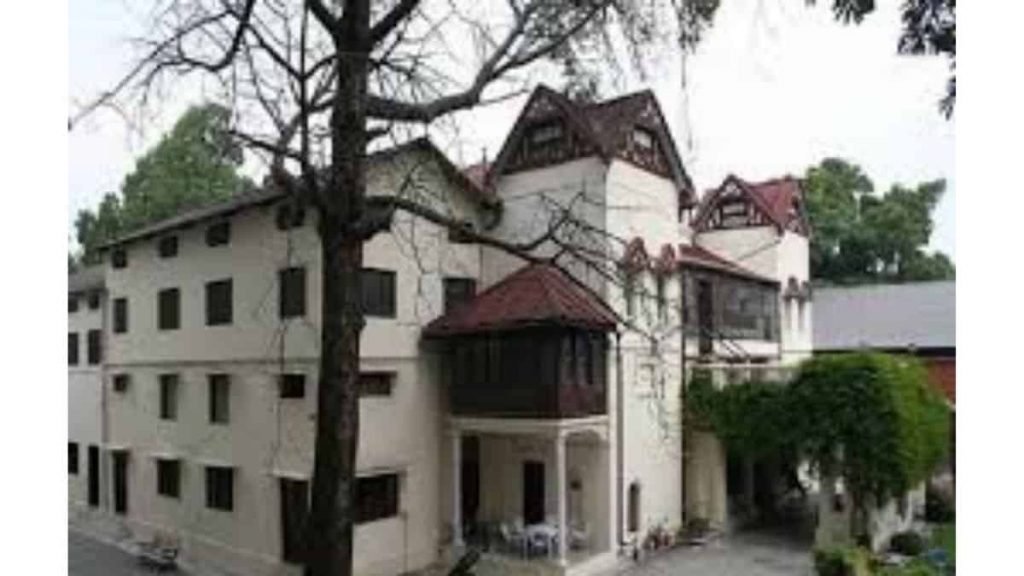 Established: 1957
Where: 12 Circular Road, Dehradun-248001
Principal: Mrs. Padmini Sambasivam
Motto: Artha shanti phala vidya (The aim of education is to bring peace)
Affiliation: ICSE, ISC
School type: Girls Only (K-12)
Boarding: Residential
Fees: 7-7.75 LPA
Website: http://www.welhamgirls.com/
Contact: 0135-2654754
School Campus
Founded by the founder of Welham's Boys School, Ms H.S. Oliphant to impart similar quality education for the girls around Dehradun.
Features
Infrastructure for basketball, hockey, swimming, badminton, lawn tennis, athletics, table tennis, karate, shooting and aerobics. Clubs such as Nature Club, Quiz Club, English Debating, Hindi Debating etc. are present working efficiently for the overall development along with the sense of community services.
Notable Alumni 
Brinda Karat, Member of Parliament
Subhashini Ali, activist (AIDWA)
Priyanka Gandhi, politician
Kareena Kapoor Khan, actress
9. Hopetown Girls School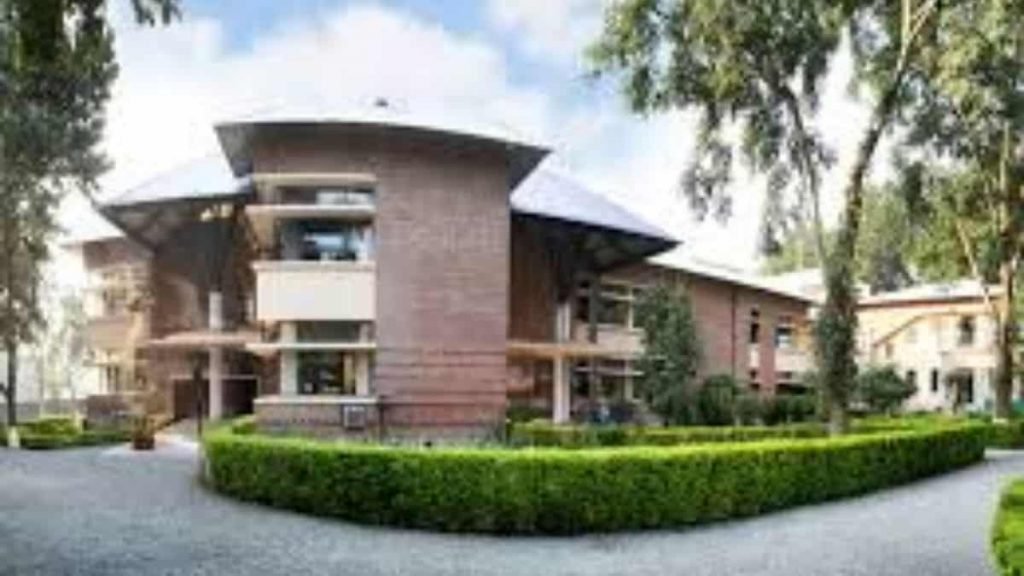 Established: 1999
Where: Rajawala Road, Selakui-248001
Principal: Maya Norula
Affiliation: ICSE and ISC
School type: Girls Only
Boarding:  Residential
Fees: 4.5-5.5LPA
Website: https://www.hopetown.in/
Contact: 0135 269 8554
School Campus
The 50-acre school campus is in a beautiful valley near Dehradun. The school is surrounded by the beautiful Mussorie hills towards the North. The huge games fields, gardens and school buildings create a space that is inviting and invigorating.
Features 
Seven bright and comfortable Residential Blocks for students of different age groups. There are 60 – 80 girls in each Block and 6 – 8 girls in a Dorm. The Bathrooms and Dressing areas have been attached to the Dorms. The school is proud of its varied Performing Arts options which include Hindustani and Western Music, Indian and Western Dance Forms and Drama. Outdoor activities range from walks in the neighbouring forests and fields, to well-organised treks into the Himalayas, are planned during the school year. Hopetown excels at Athletics, Swiming and Karate along with football and basketball.
10. Mussoorie International School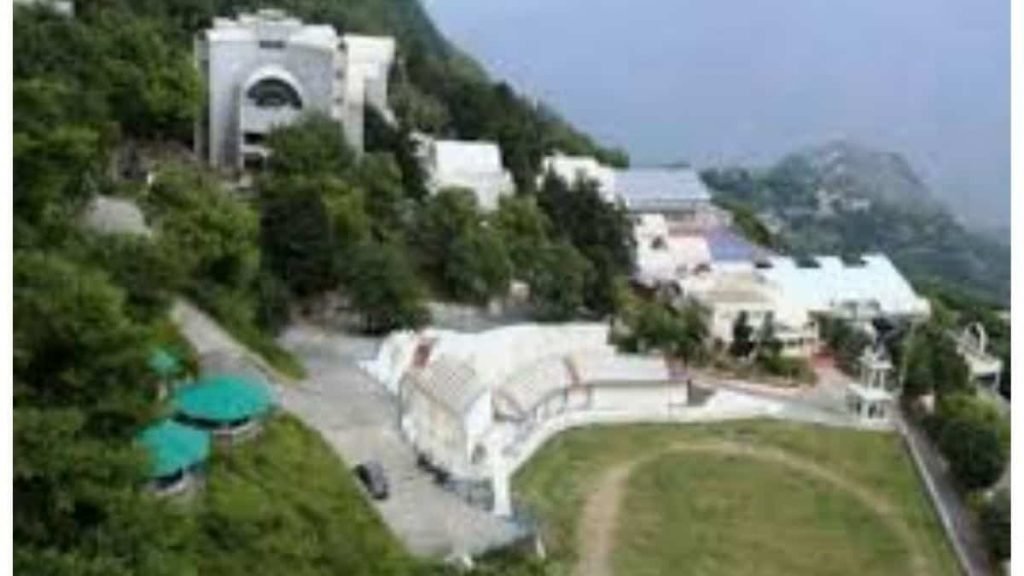 Established:  1984
Where:  Srinagar Estate, Polo Ground, Mussoorie
Principal: Mrs. Meeta Sharma
Motto: Dhiyo Yonaḥ Prachodayāt (Who we pray to propel our intellect)
Affiliation: CISCE, CIE, IBDP
School type: Girls Only (1-12)
Boarding: Residential
Fees: 9.5-12 LPA
Website: http://misindia.net/
Contact: +91 135 2631160
School Campus
Set in a beautiful location with the view of the hills of Mussoorie, this is one of the finest boarding schools in India for girls from Grade 1 to 12, spreading across an area of approximately 40 acres.
Features
Ranked 1 as "Best All-Girls Residential School In India For Pastoral Care" (By Education World).
Facilities are available for activities such as:
Karate
Basketball
Football
Skating
Band and Music
Recreational Area
Art and craft
MIS have clubs for Robotics, Literary club, Gardening club, Photography club, Debate club and many more. Events such as Book Fair, Swachh Bharat Abhiyan, Cleanliness Drive, Village Immersion programs with Treks to Forest are organized regularly along with Educational Trips.
11. Selaqui International School
Established: 2000
Where: SelaQui, Dehradun
Headmaster: Rashid Sharfuddin
Motto: Strive to lead
Affiliation: CBSE
School type: Co-educational
Boarding: Residential
Fees: 8-8.5 LPA
Website:  http://www.selaqui.org/
Contact: +91 7253051000
School Campus
Nestled amidst the idyllic village of SelaQui, with an expansive campus of 52-acres, the school provides an ideal setting for experiential and holistic education. The school's vision statement highlights a commitment to values, excellence and leadership.
Features
Community service such as Adult literacy, fire-fighting, tree-planting, selling crafts for charity and a concern for the environment are some of the social initiatives that every student is involved in. SIS has clubs for everything such as Model United Nations (MUN), Debating and Public Speaking, Adventure Club, Social Service Club, Editorial Club, Aero- Modeling Club etc.
Notable Alumni
Gaurav Pandey (actor)
Saurabh Pandey (actor)
12. Kasiga School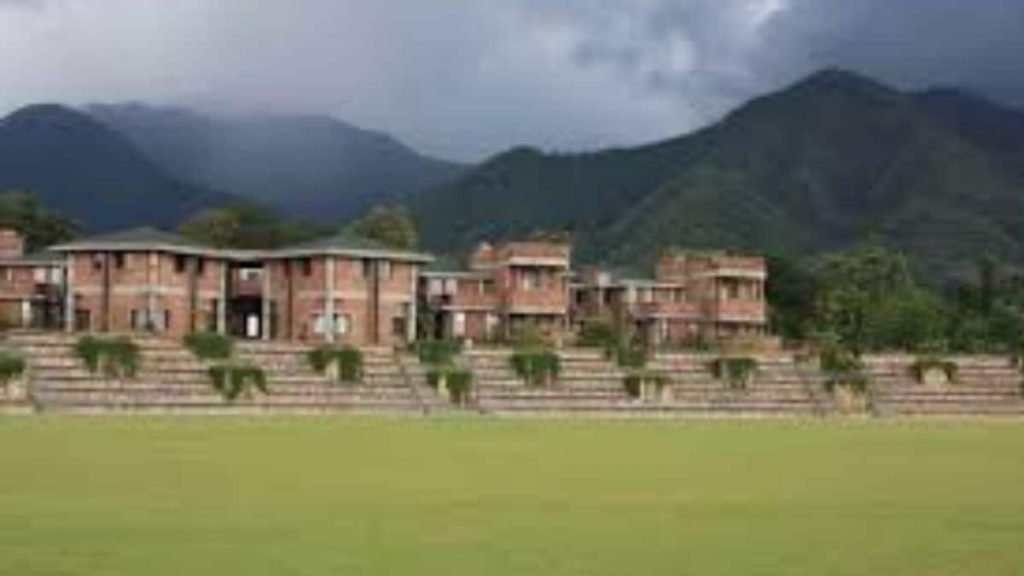 Established: 2007
Where: Village Purkul, Dehradun – 248009
Head of the School:  Mrs Sonali Sinha
Affiliation: CBSE, CIE
School type: Co-educational
Boarding: Residential
Fees: 5.5-8 LPA
Website: https://www.kasigaschool.com/
Contact: 099174 80901
School Campus  
Kāsiga has been infused with great passion to achieve excellence and beauty of form; where mortar and stone harmonise with the beauty of the forests and mountains, with fruit and flower, bud and blossom, birds and fish. Kāsiga School was established in 2007 to combine traditional values with a modern, global approach to life and learning.
Features
Throughout the year, they provide a healthy balance of rigorous academic teaching along with sporting, co-curricular and academic activities including the Model United Nations and sporting, theatrical and musical opportunities. Each year after the annual examination students are taken out for excursions conducted by the expert agencies who are good at designing programs that include trekking, rafting, camping and other outdoor activities. Destination for excursions include places like Dhanaulti, Dagodda, Nag Tibba, Kedarnath, Shivpuri and similar other locations that offer different kind of topography and hence different kind of activities.
13. Wynberg Allen School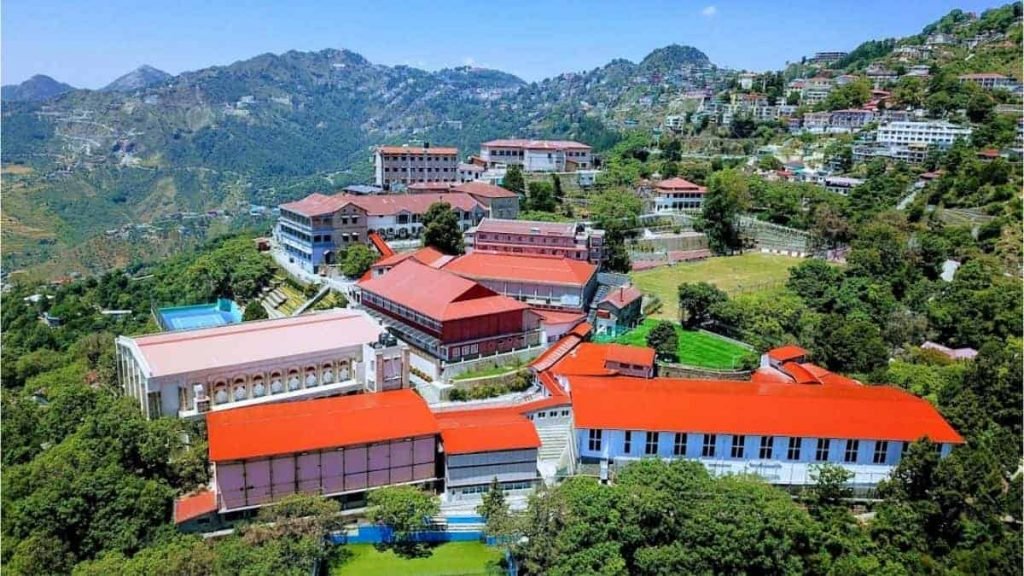 Established: 1888
Where: Bala Hissar, Mussoorie-248179
Principal: Mr. L. Tindale
Motto: Excelsior
Affiliation: ICSE
School type: Co-educational
Boarding: Residential
Fees: 3.5-4.5LPA
Website: http://www.wynbergallen.com/
Contact: 2632526
School Campus
The school is located in Mussoorie and spread over an area of 135-acres. They have an auditorium, gymnasium and a science block (including a computer lab).
Features
For physical development of the students, WAS has 2-multipurpose grounds, squash courts, indoor stadium, a heated swimming pool, basketball, football etc.
Notable Alumni
General Shankar Roy Chowdhury – Chief of Staff, Indian Army
Saeed Jaffery – actor
Sunil Mittal – industrialist
Jitendra Singh – Minister of State for Youth Affairs and Sports
Nawab Shah – Bollywood actor
Meiyang Chang – TV personality, actor Prem Das Rai, 1970 – Member of Parliament
Elizabeth Davenport, Javelin, Olympian (1960)
14. Birla Vidya Mandir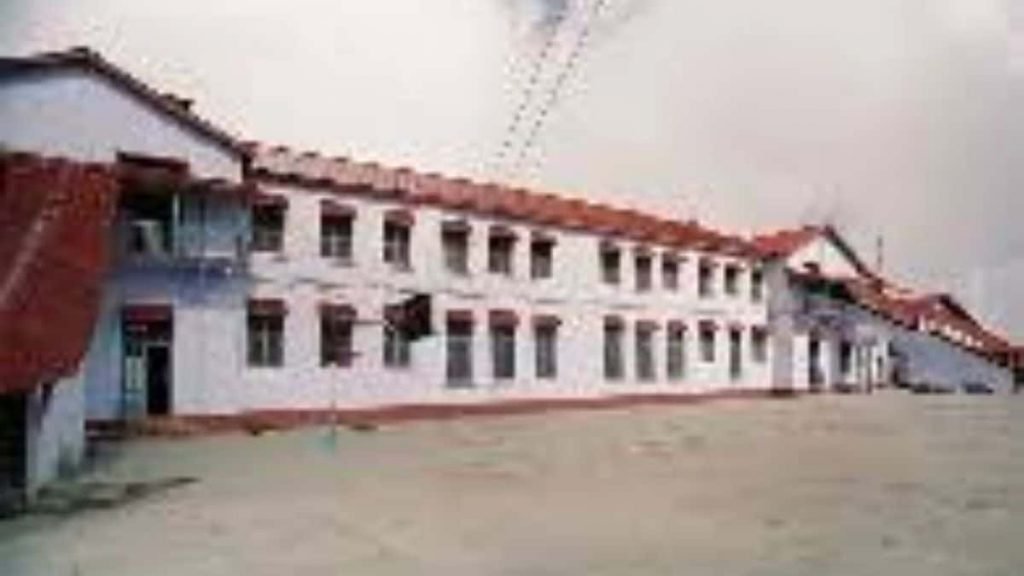 Established: 1947
Where: Nainital
Principal: Anil Kumar Sharma
Affiliation: CBSE
School type: Boys Only
Boarding: Residential
Fees: 1.8-2.5 LPA
Website: http://www.birlavidyamandir.com
Contact: 5942236879
School Campus
The school is 330 km to the northeast of Delhi in the Central Himalayan township of Nainital. Its campus is 65 acres (260,000 m2) in the area set at the top of a ridge, called "Sher-Ka-Danda" overlooking the lake, 1,500 feet (460 m) above the town and 7,800 feet (2,400 m) above sea level. It is connected by a motorable road.
Features
The school has well-developed fields for football, cricket, tennis, basketball, volleyball, badminton, table tennis and swimming with a well-equipped gymnasium and billiards room. Besides this BVM also has a range of creative engagements like Vocal and Instrumental Music, Painting, Carpentry, Metal Work, Batik, Band, regular outings, excursions, trekking and mountaineering trips deep into the Central Himalayan region, NCC, Computer labs and a Student Council.
15. Vantage Hall Girls Residential School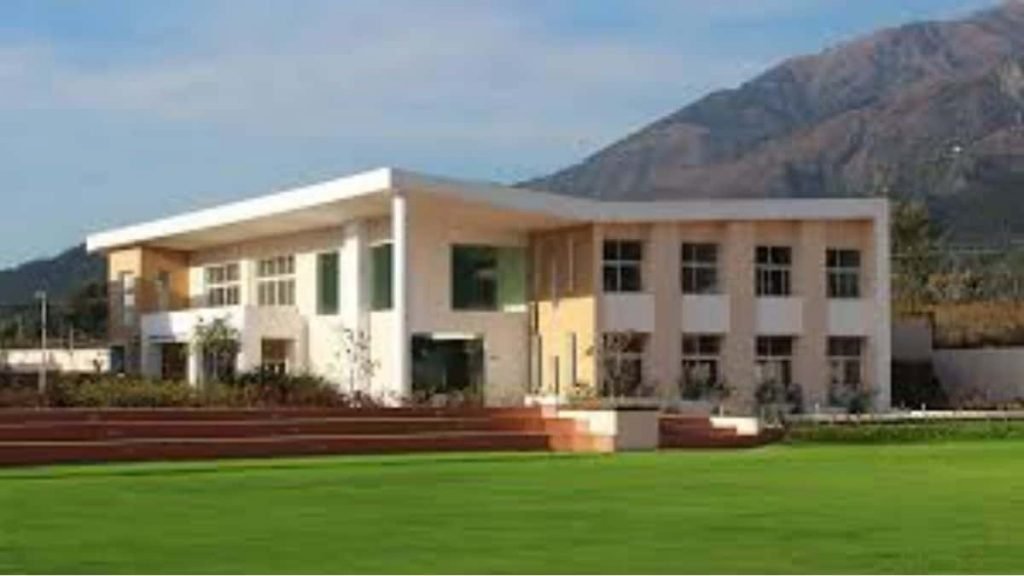 Where: Doonga, Dehradun
Principal:  Mrs. Neetaa Naidu
Affiliation: CBSE
School type: Girls Only
Boarding: Residential
Fees: 3.5-5 LPA
Website: https://www.vantagehall.org/
Contact: +91-8191912999
School Campus
Ranked among top 10 girls boarding school in India Vantage Hall is designed, built, developed, staffed and supervised to be the educational institution that prepares the daughters to learn, lead and contribute to society. Vantage Hall offers the following boarding facilities: 
Bedroom / Dorm
Living Room / Lounge / Commons
Attached bathroom
Dining Area
Kitchen / Pantry
Features
Indoor and outdoor sports facilities like basketball, squash, badminton, swimming pool, snooker, football, hockey, table tennis, cricket, volleyball and athletics. The school also provides its students with many other facilities like science labs, computer labs, music, arts and dance rooms, libraries, etc. Other facilities like Studio Theatre Music and Vocal Studio with Fashion Design Studio are also present.
16. Guru Nanak Fifth Centenary School-Boys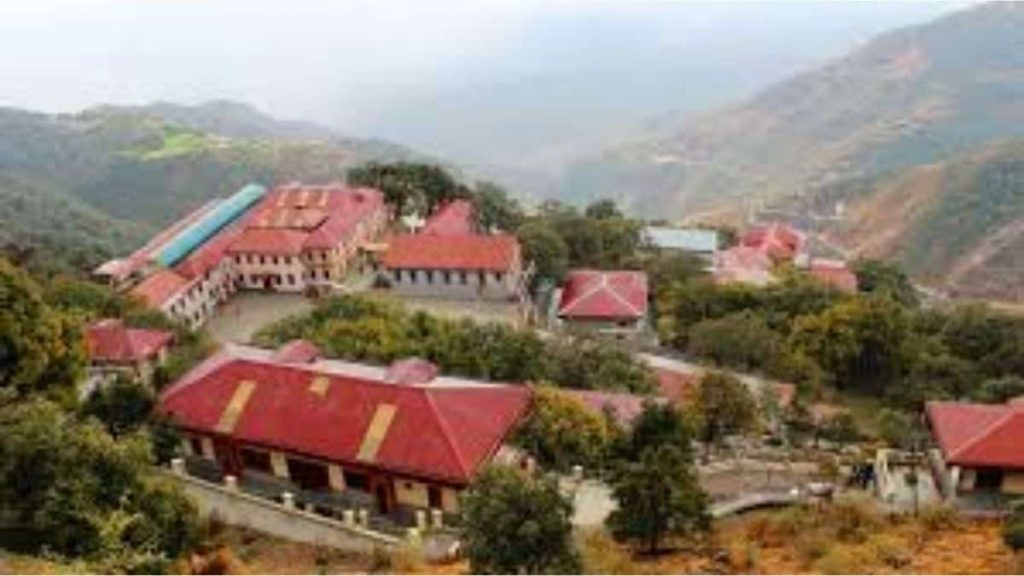 Established: 1969
Where: Mussoorie
Principal: Mr Anil Tewari
Affiliation: CISCE
School type: Girls Only
Boarding: Residential
Fees: 2.5-3 LPA
Website: http://www.gnfcschool.com/
Contact: 0135 263 1621
School Campus
G.N.F.C school is located on the footstep of a Himalayan mountain and is on an 11-acre plot of land. The hill is covered with different varieties of trees, but it is known for the famous Himalayan cedar tree. The school is about 2 km away from the Mussoorie library point.
Features
The campus has a running track, Tennis Courts, Astroturf Basketball & Volleyball Courts, Cricket Field, Hockey Field; Full size centrally heated indoor Swimming Pool, Table Tennis & Pool tables. The school provides the best boarding and lodging facilities to the students with well-built dormitories. The senior students have rooms shared by three of them.
17. Summer Valley School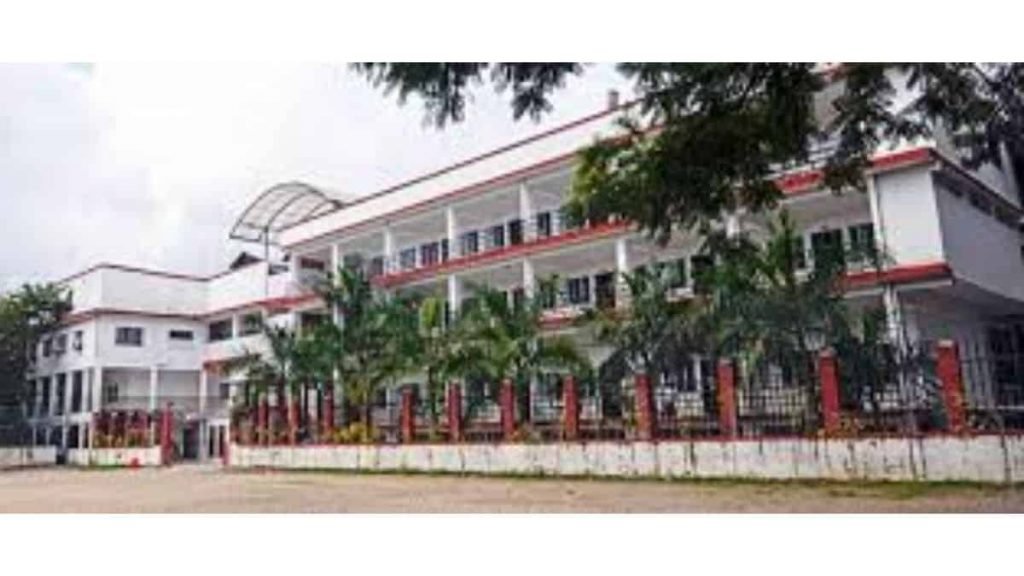 Established: 1994
Where: Dehradun
Principal: Ms. Neelam Sharma
Affiliation: ICSE
School type: Co-educational
Boarding: Day cum Residential School
Website: https://www.summervalleyschool.com/home
Contact: 0135 267 3383
School Campus
Infrastructure includes Smart Classrooms, well-equipped Laboratories including Mathematics and Social Sciences, good playfields, modern stadium and Auditoriums with all facilities. It is situated at 18, Teg Bahadur Road in the heart of the Dehradun city, the Education hub of India.
Features
In extra or co-curricular activities like Debate, Quiz, Essay Writing, Music and Dance, the Summervallians have won laurels at all levels. In sports, they have Shooting, Basketball, Volley Ball, Football and Table Tennis.
18. Ashok Hall Girls Residential School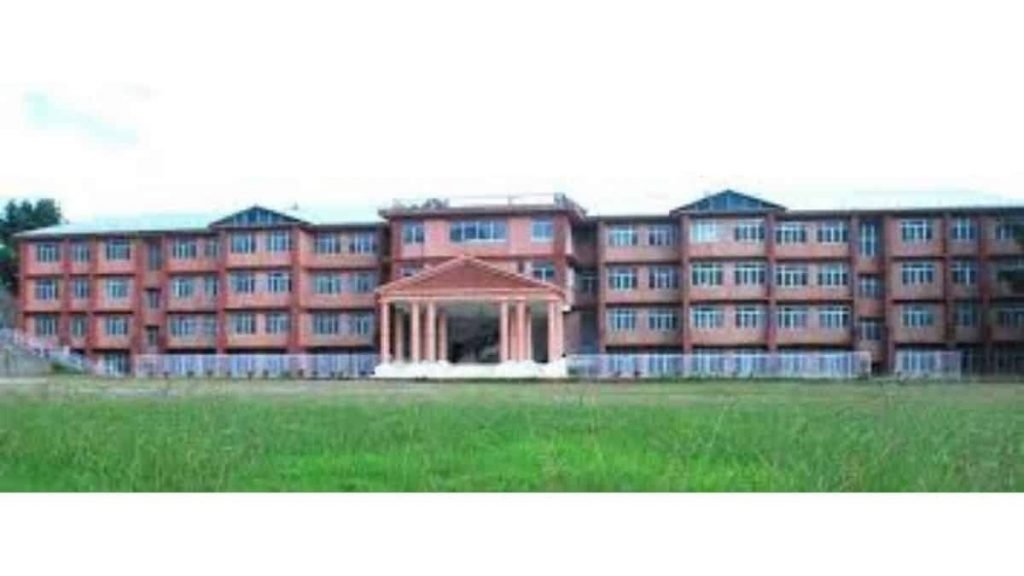 Established: 1993
Where: Ranikhet
Principal: Mr Hemant Kumar Rai
Motto: तमसो मा ज्योतिर्मय  (Lead me from darkness to light)
Affiliation: CISCE
School type: Girls Only
Boarding: Residential        
Fees: 4.5-5.25 LPA
Website: http://ahgrs.net/
Contact:   +91-96390-06461
School Campus
Spread over 25 acres of serenity, at an altitude of 1670 m with a panoramic view of the snow-clad Himalayan mountains, the school provides a perfect setting for young minds to grow. The school is situated in the lap of the in Uttarakhand, approximately 380 km (240 mi) by land from New Delhi. The nearest railhead is Kathgodam which is 90 km (56 mi) away.
Features
Sports facilities include Cricket, Football, Lawn Tennis, Volleyball, Basketball, Hockey, Aerobics, Athletics, Kabaddi, Badminton, Table Tennis, Chess, Gymnastics, Yoga, Kho Kho and Golf, Horse Riding are compulsory. Dramatics, Music – Instrumental and Vocal, Indian Classical Dance, Art and Craft, Handicrafts and Gardening are some of the co-curricular activities offered.
19. Rashtriya Indian Military College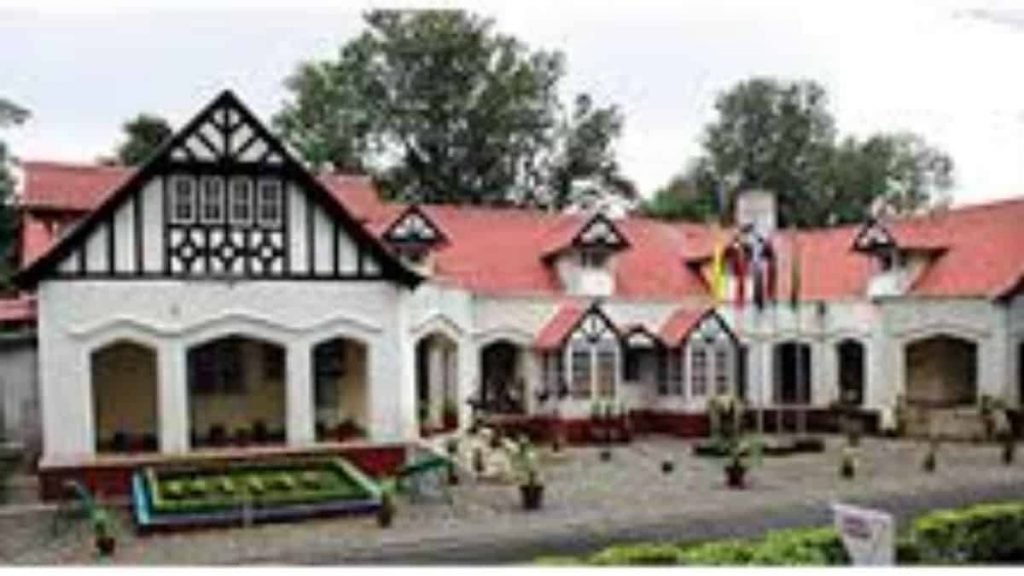 Established: 1922
Where: Dehradun
Commandant:  Col Ajay Kumar
Motto: Bal Vivek (Strength and Conscience)
Affiliation: CBSE
School type: Military school for Boys (8-12)
Boarding:  Residential 
Fees: 6.0-6.75 LPA
Website: http://www.rimc.gov.in/
Contact:   0135 – 2752083
School Campus
Situated amidst the Shivalik ranges and the sylvan surroundings of the Doon Valley, the RIMC has a sprawling Campus of 138 acres; an ideal setting verdant green and serene for developing young minds. A Hawker Hunter jet aircraft that had been gifted to the college by the Air Chief Marshal N.C. Suri has been placed in front of the administrative block. Also recently a sea harrier was given to RIMC by the navy inaugurated by the CINCAN Bimal Verma
Features
These elegant buildings house the Cadets in Dormitories, with a Mess and Dining Hall for meals; the Education Block with spacious classrooms well equipped with Smart Classes and Laboratories. It has many play Fields, Courts, 50m Olympic size Swimming pool, 10m Diving Pool, Indoor and Outdoor Shooting Ranges and all facilities for co-curricular activities.
Notable Alumni
General G.G. Bewoor
General Vishwa Nath Sharma
General Sundararajan Padmanabhan
Air Chief Marshal N.C. Suri
Air Marshal Asghar Khan, PAF
Air Marshal Nur Khan, PAF
Air Chief Marshal Birender Singh Dhanoa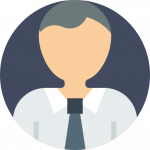 Sarah Hussain is majoring in Literature along with studying Sociology on the sidelines. Sarah has been an efficient member of the clubs at her college, working as an editor, reporter and writer. Her interests concern reading books belonging to diverse genres and writing poems. In her free time at college, she also works as a volunteer for Volunteer Service Organization (VSO), Manipal.