Reading Time:
2
minutes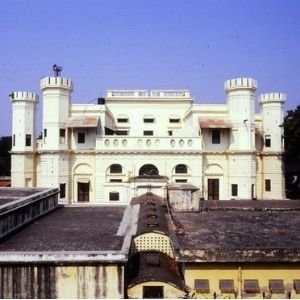 La Martiniere Girls' College, a premier institution in the city of Lucknow that provides high quality education to young girls of the city, has opened applications for Lower Preparatory. Here are all the details on how to apply to this school:
Form Availability Dates:
The forms will be available online at www.lamartinieregirlscollegelko.com from Friday, 1st November to 5pm on Thursday, 14th November.
The forms shall be available with an additional late fee at www.lamartinieregirlscollegelko.com from Friday, 15th November to Sunday, 24th November.
Form Fees:
INR 3000 from 1st November to 14th November.
INR 3500 from 15th November to 24th November.
Location:
Admission Forms shall be available on the website of La Martiniere Girls' College.
The forms are to be submitted in-person at the College Playground on the date and time which is yet to be announced by the College.
Required Documents:
You are required to attach the attested photocopies of the following documents :
Birth Certificate from the Hospital / Maternity Home where the child was born along with
Hospital Discharge Certificate.
Birth Certificate from the Municipal Corporation / Nagar Nigam.
Aadhar Card of the child.(optional)
Proof of Address; Aadhar Card / Ration Card / Election Card / Electricity Bill.
LGMAA/LMAA card if parents are alumni.
Procedure:
Fill the online registration form with accurate information between 1-24 November and pay the appropriate application fees.
Print the completed application form.
Attach attested photocopies of all necessary documents.
Submit all the above on stipulated date and time at the College Playground .
Typically, about 6 – 8 weeks after submitting the Application Form, you can log into your account to see if your child is eligible for admission.
Eligible children (with parents) are invited for interview & interaction with the Principal/Teachers at a specified date/time.
Tips: Use of undue influence is looked upon negatively.
Contact Details:
Contact No.:+91 7310250580
E-mail: [email protected]
Source: https://www.lamartinieregirlscollegelko.com/ADMISSION_NOTICE_MARCH_2020.pdf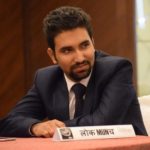 One of the brightest minds from his batches at La Martiniere College and Ashoka University, from where the graduated with cum laude, Harsh Karamchandani is the brain behind all the innovative products of Edunify. He leads a team of highly enthusiastic developers and with their help, he ensures that our platform is always growing and improving.