Reading Time:
2
minutes
The wait is finally over as the admission details for one of the most prestigious schools in the city and one of the best boarding schools in India have been released. La Martiniere College, a school with a rich history of 200 years, will be opening admissions for classes 2 to 9. To all of you who want to give your child a well rounded education from one of the top schools in this country, here are all the details on how to apply to this school:
Form Availability Dates:
The forms are available online from Monday, 24th February 2020.
Submission Date:
Last date of submission will be announced in accordance with the orders from the government.
Mode:
Online and Offline
Form Fees:
INR 2000
Location:
Online:- https://www.lamartinierelucknow.org/principal-desk/online-admission
Offline:- College Office
Eligibility Criteria:
Admission into the boarding house is on a written precondition that a pupil so admitted shall continue to study as a Resident Scholar for his tenure at La Martiniere. A pupil will have to be withdrawn from the College in the event of him not being able to continue as a Resident Scholar. This includes for reasons of illness, chronic or acute.
La Martiniere College shall give preference to Anglo-Indian & Christian applicants who have the supporting documents.
Required Documents:
Passport sized photograph of the child.
Procedure:
Purchase the admission form online during form availability period.
Fill the form carefully.
Submit the admission form online.
Download the admission test pass.
Appear for the admission test on the scheduled date.
Admission Test:
Date:- To be announced.
Time:- To be announced.
Subjects for classes 2, 3, 4, and 5:– English and Mathematics.
Duration of test for classes 2, 3, 4 and 5:- 1 hour.
Subjects for classes 6, 7, 8, and 9:- English, Mathematics and Science.
Duration of test for classes 6, 7, 8 and 9:- 1 hour and 30 minutes.
Applicants shall be tested on the basis of the syllabus of the class they are currently studying in. The admission test shall be based on the syllabuses of La Martiniere College, Lucknow.
The syllabuses of La Martiniere College can be found on http://www.lamartinierelucknow.org/
Tips: Avoid using undue influence to guarantee admission because it will decrease the chances of admission.
Admission Result:
The result for admission will be declared after the admission test has been conducted.
Contact Details
Website: www.lamartinierelucknow.org
E-Mail Address: [email protected]
Phone Numbers: +91-9454469226, +91-9919342299, +91-9919382299
Source: http://www.lamartinierelucknow.org/wp-content/uploads/Admission-Procedure-For-Resident-Scholars-2020-2021.pdf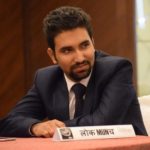 One of the brightest minds from his batches at La Martiniere College and Ashoka University, from where the graduated with cum laude, Harsh Karamchandani is the brain behind all the innovative products of Edunify. He leads a team of highly enthusiastic developers and with their help, he ensures that our platform is always growing and improving.